<DISCLAIMER > Lots of pics, so please be patient waiting for them to load
In today's update, we visit southwestern Middle Township to look at the towns of Green Creek and Del Haven.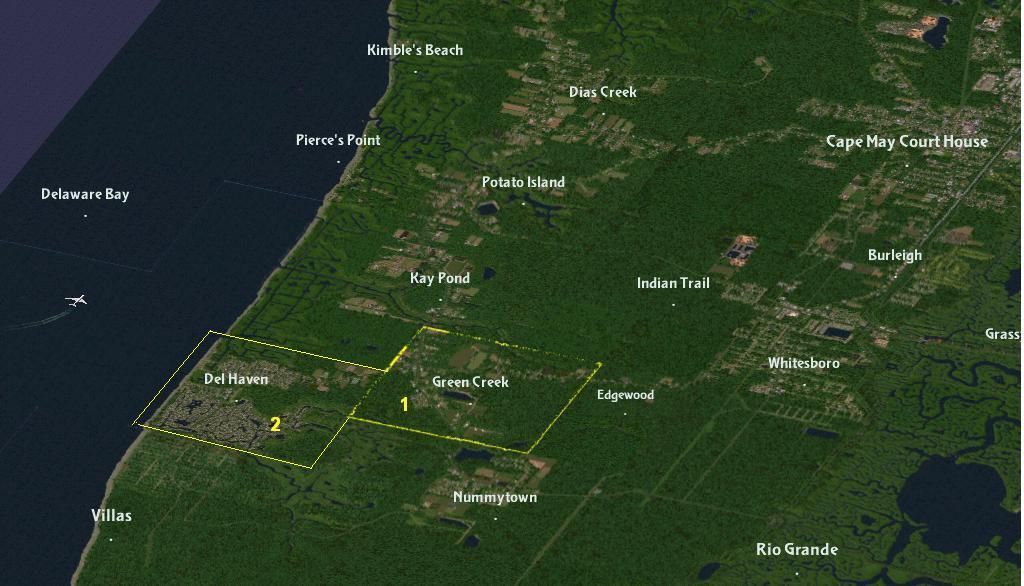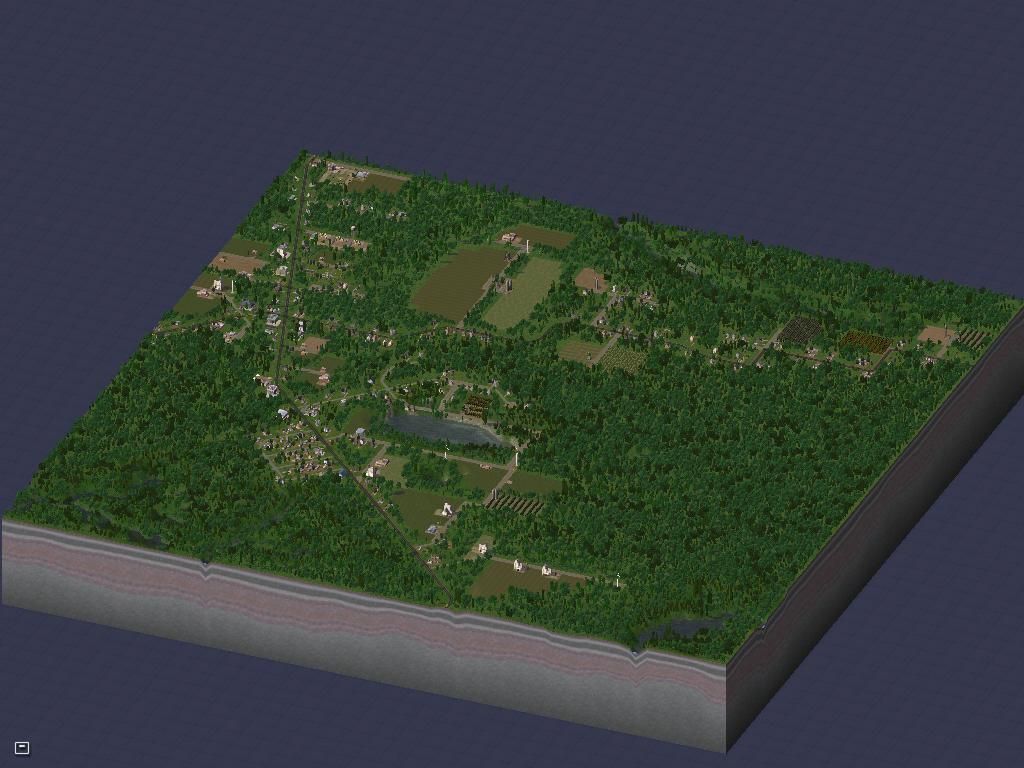 Green Creek (pronounced by the locals as Green Crick) is a small rural town located between the headwaters of Green Creek ( top, right) and Fishing Creek ( bottom, left and right corners). It is the southernmost of the "Crikker" towns . ( See update 2-26, "Crikkers" for explanation). The area was settled in the mid 1700s , and by the end of the War for American Independence , Green Creek had become a village that was a center of life for the surrounding farms . It has changed little over the next two centuries, maintaining its rural identity.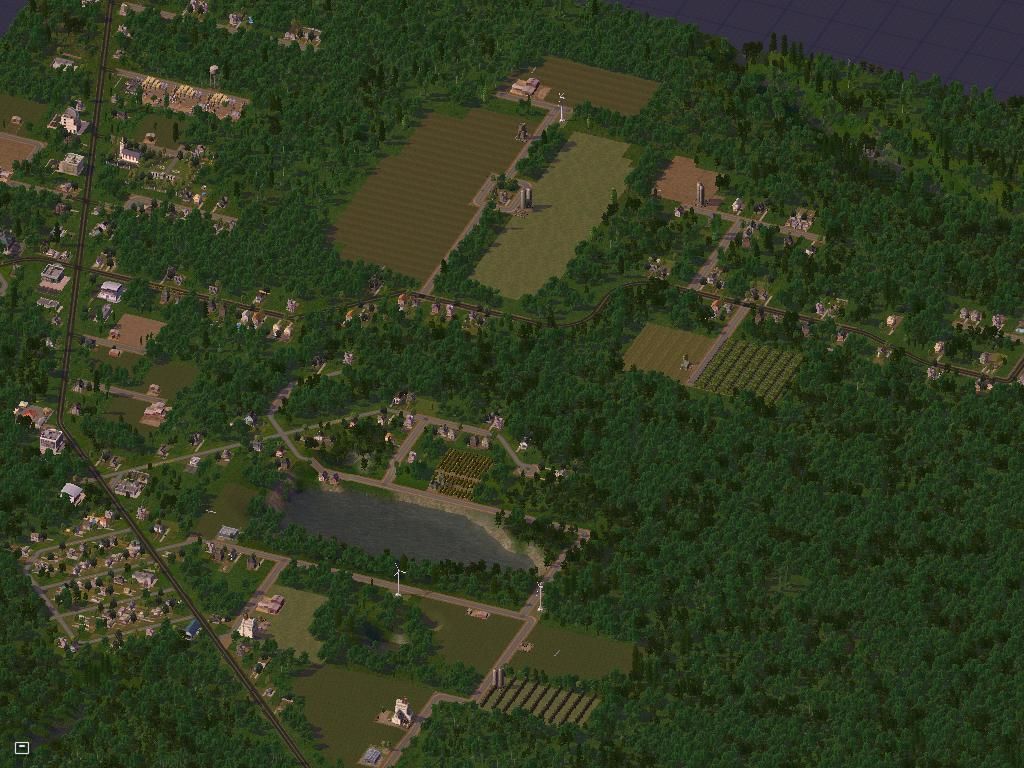 Most of Green Creek lies along Delsea Drive (NJ Route 47, left side), including all of its commercial. More recent development has sprung up along Burleigh Road ( east-west road) as the town is evolving to a more residential area.
The intersection of Delsea Drive and Bayshore Road (County Road 603) is considered the center of town.(looking west) The Green Creek Volunteer Fire Department, noted for its bright green engines, lies to the west on Bayshore Road.
To the west of Green Creek is the Del Haven tile. Originally called Norbury's Landing, it was once a small fishing village, It has become more of a bedroom community for folks working on the resort islands. To the south is the smaller community of Sunray Beach. Bayshore Road turns south to parallel the bayshore.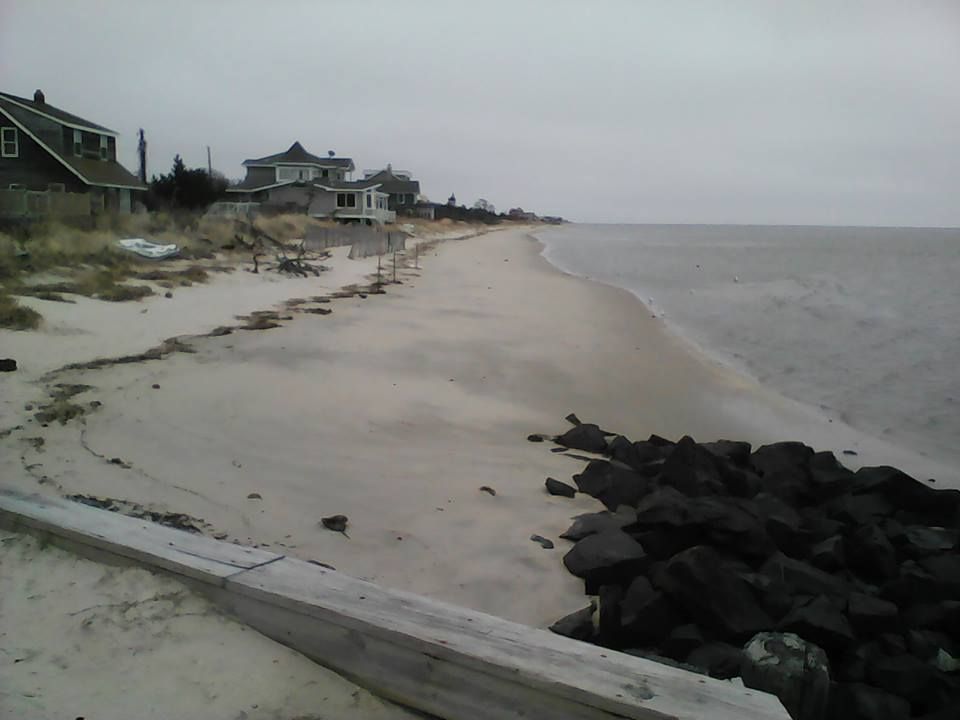 the bayshore , looking south from the site of the original landing. Like most of the towns along Delaware Bay, Del haven took a beating during Hurricane Sandy. Sunray Beach is in the background.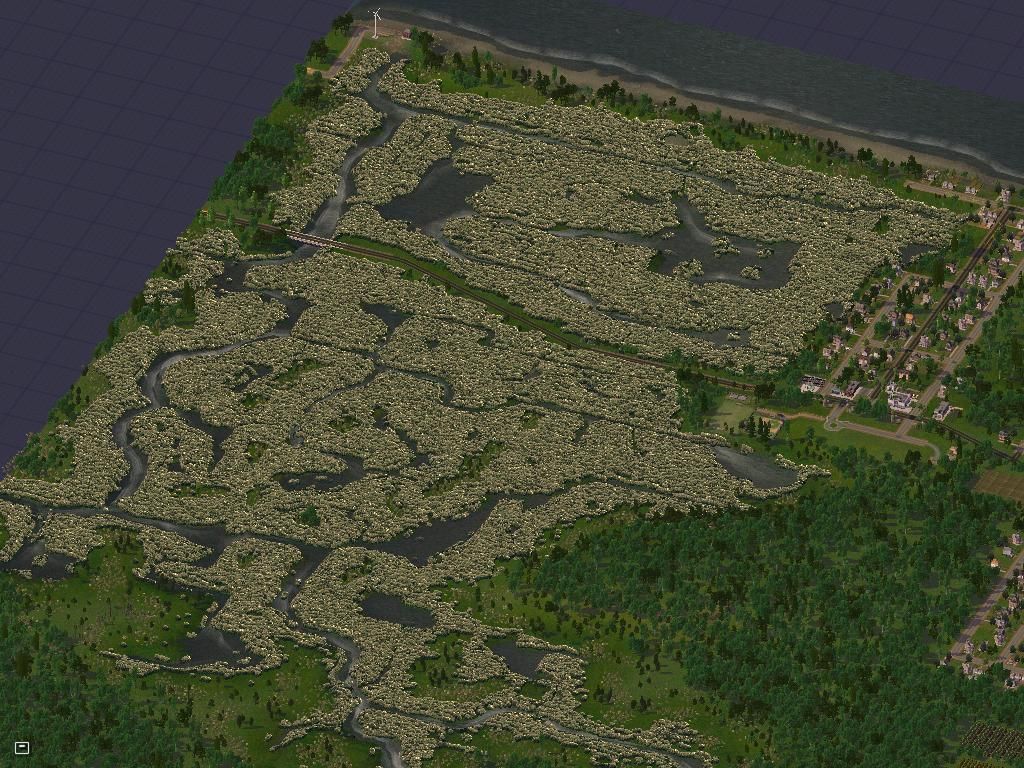 South of Sunray Beach is Fishing Creek, which forms some of the boundary between Middle and Lower Townships. Once a tidal creek, a sluice gate and pump were built to regulate water levels to control the mosquito population. When the outfall pipe was buried under tons of sand after storms, the sluice became inoperable and the waters backed up to flood the adjacent lowlands. It is one of Cape May County's larger fresh water habitats and has since been designated as a waterfowl sanctuary.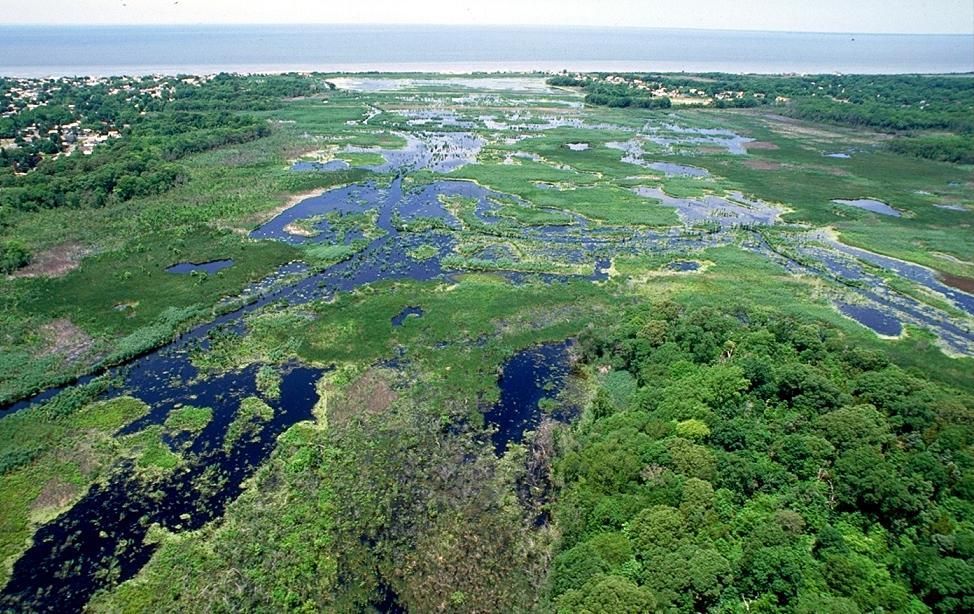 Aerial view of the Fishing Creek meadows.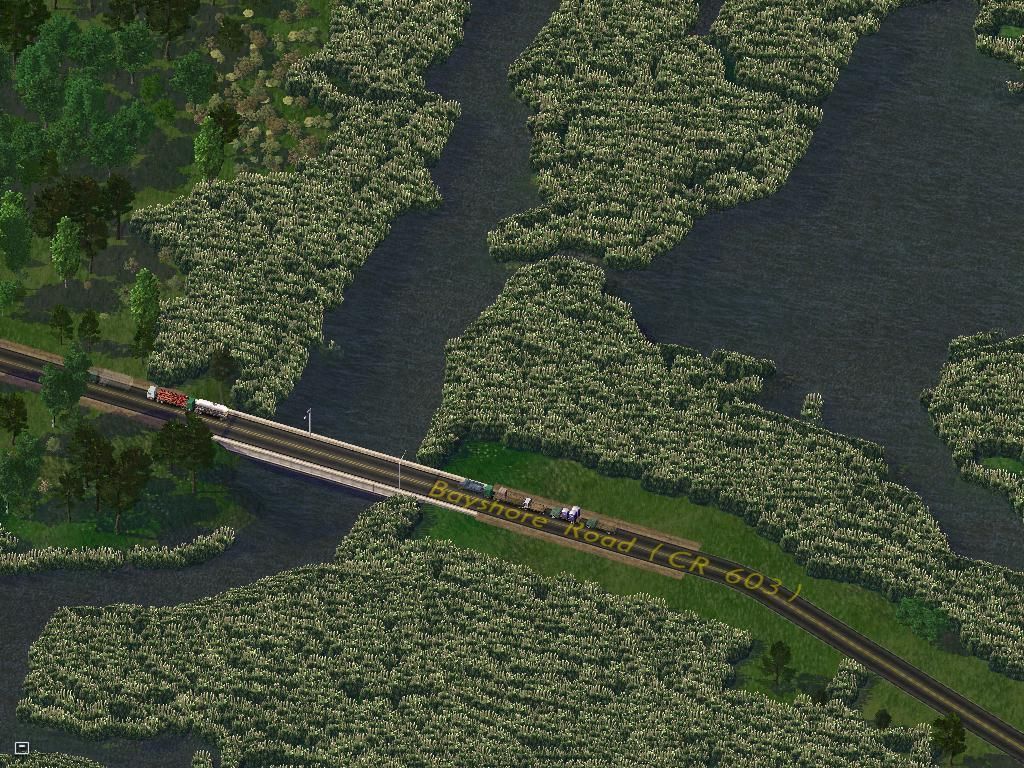 Bayshore Road crosses Fishing Creek into Lower Township.
Fishing Creek, looking west from Bayshore Road. Acres of phragmites, some as tall as fifteen feet, have taken over and make this a prime habitat for waterfowl.
An east to west mosaic down Bayshore Road :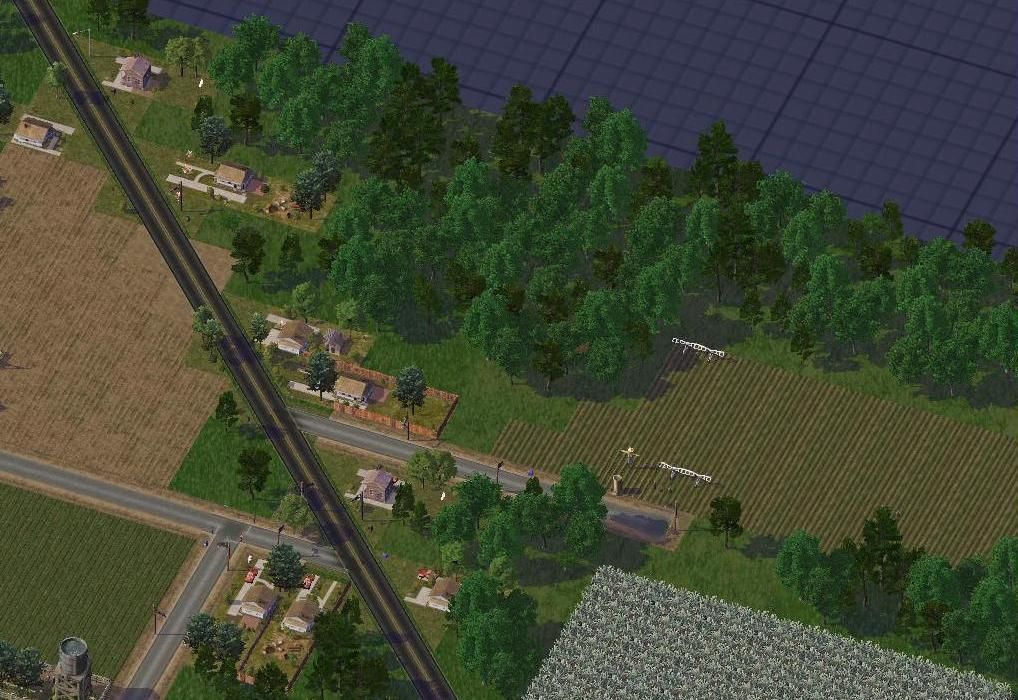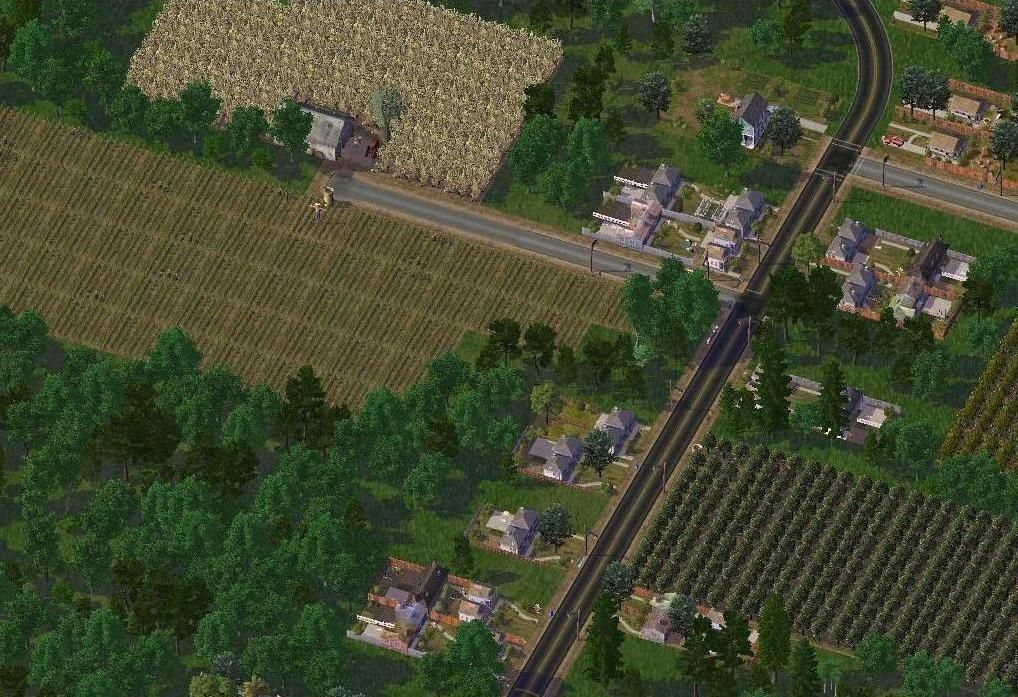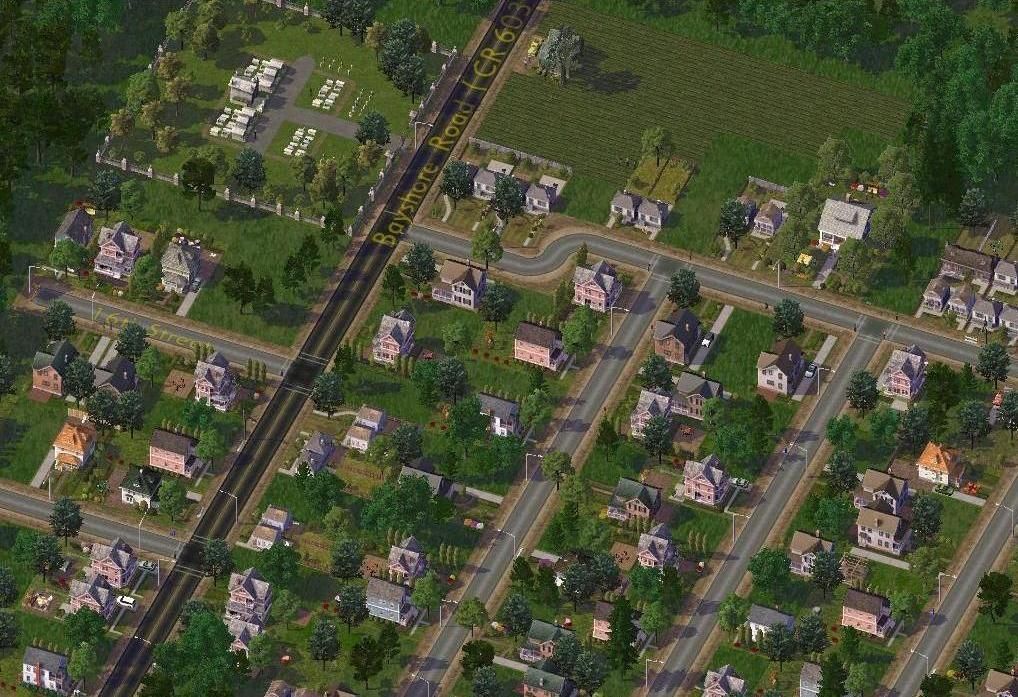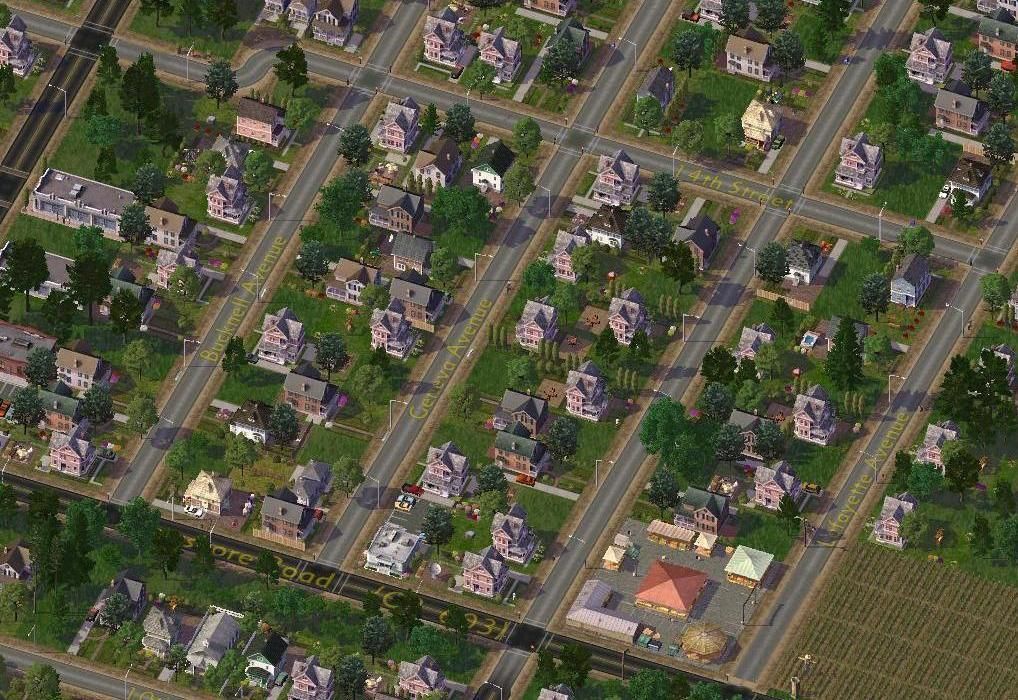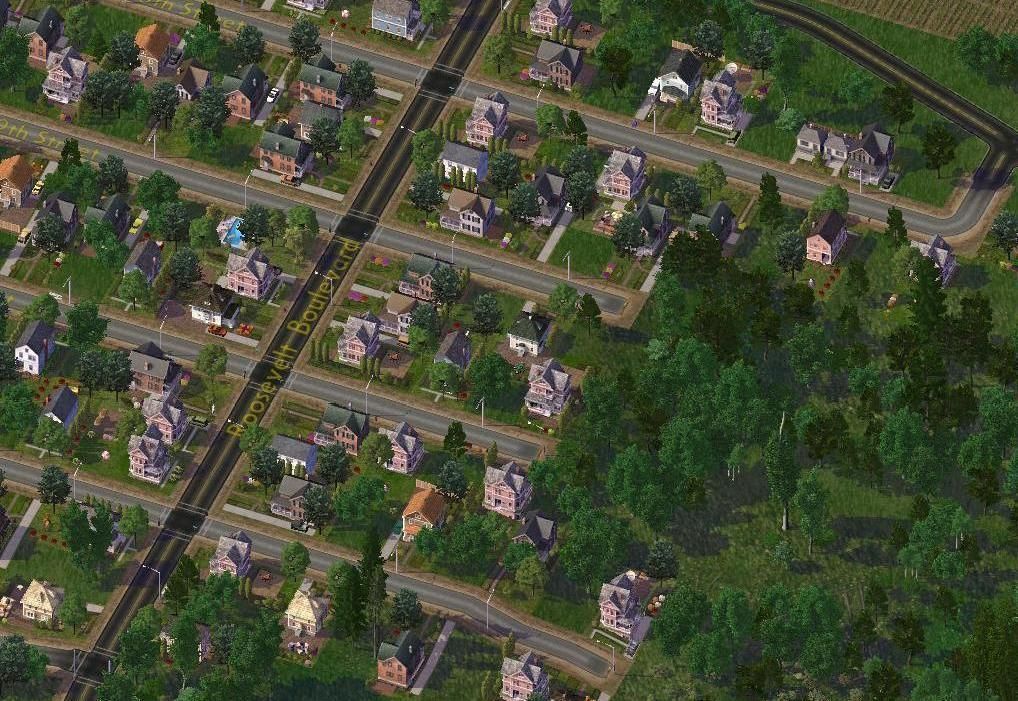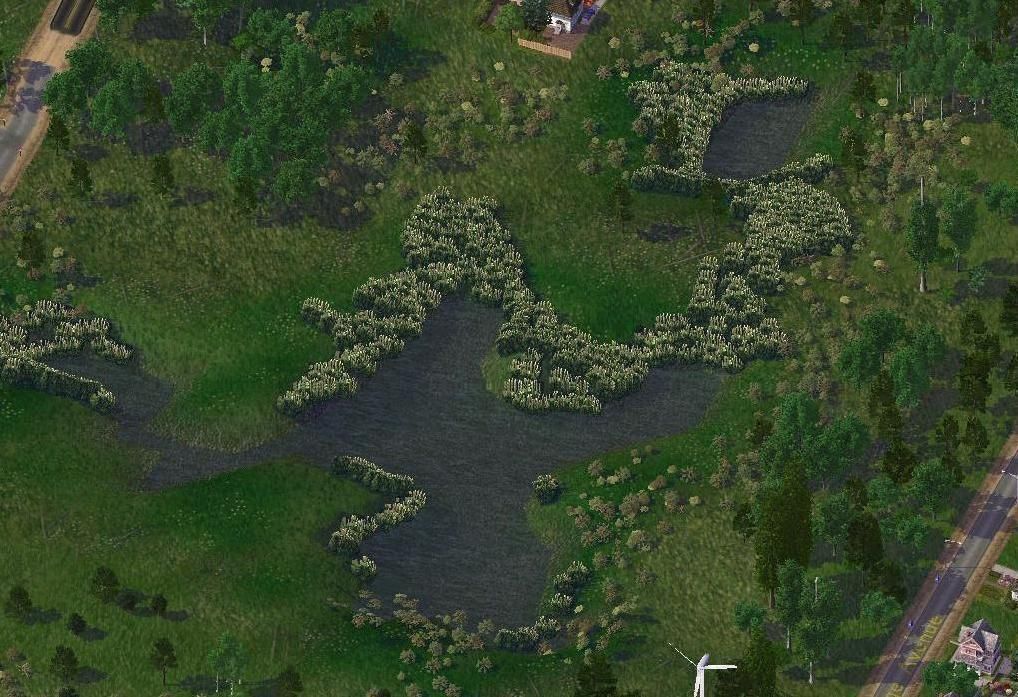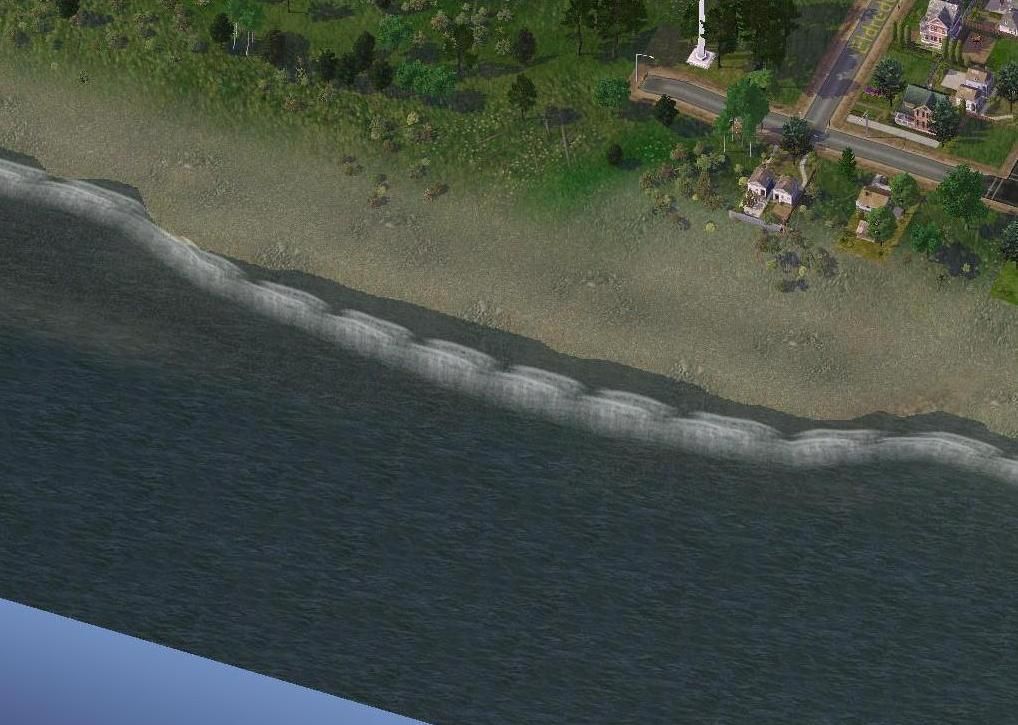 Replies :
VicRusty : Thanks ! Being a resort, the one thing Cape May County has is plenty of golf courses. I think I've done 12 of the 14 here so far.
Tonraq: Thank you. I've lived here for most of my life, so I have a pretty good feel for the place.
Mymyjp : Thank you very much. Glad you liked it.
Benedict : Thanks ! Glad to be back.
Phil4hockey51: I didn't even know the storage units were there until I went exploring. They are literally right around the corner from my new house. I'll have to realign the units when I get a chance. That's what I get of just doing a quick drive by instead of checking the satellite pics on Google Earth.
Huston : Thanks a bunch. I really like the ArtGolf stuff. A lot more to scale than others that I've found.