2-25 : Stone Harbor

In today's installment we continue south along Seven Mile Beach Island to the town of Stone Harbor.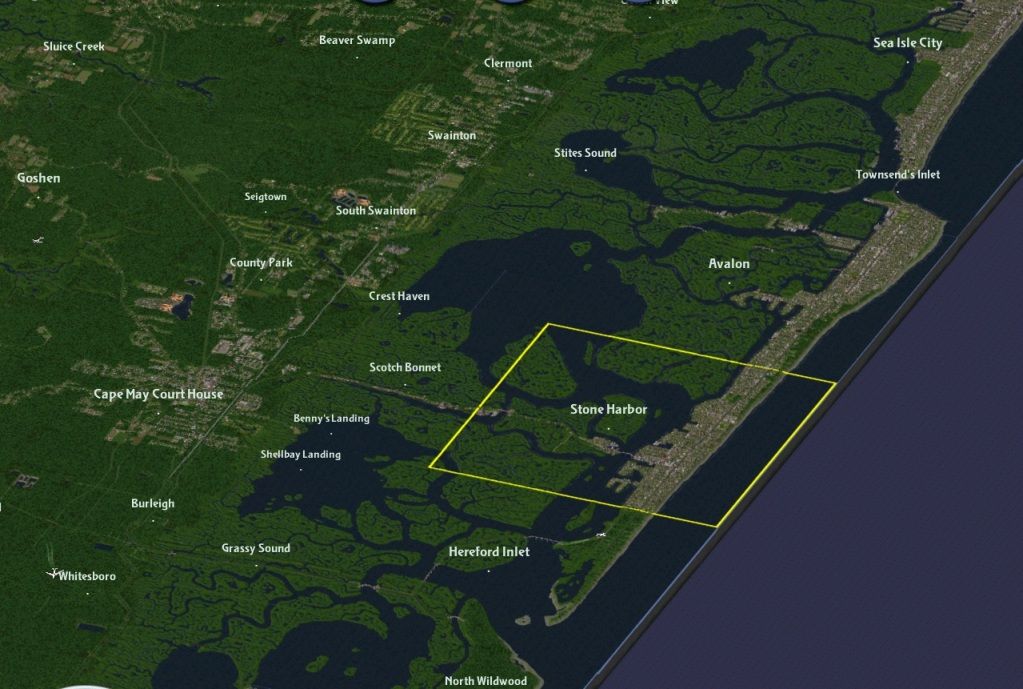 Stone Harbor was undeveloped until the middle of the 19th century. The first building, an inn, was erected in 1891 near what is now 80th Street. Seven cottages formed the original resort. It is claimed that the name came from an English seaman, Captain Stone, who sought refuge here during a storm. In 1907, the dunes were leveled and the marshes filled in, and basins were dredged from land adjacent to the Intracoastal Waterway. An 846 foot deep artesian well was dug for a supply of fresh water. As far back as 1889, the railway from Avalon was extended south , and until 1911 this was the only way to access the town until the causeway and bridge from Cape May Court House was completed. Stone Harbor was incorporated from portions of Middle Township on April 3, 1914. Today, Stone Harbor, like its northern neighbor Avalon, is a quiet, upscale resort community .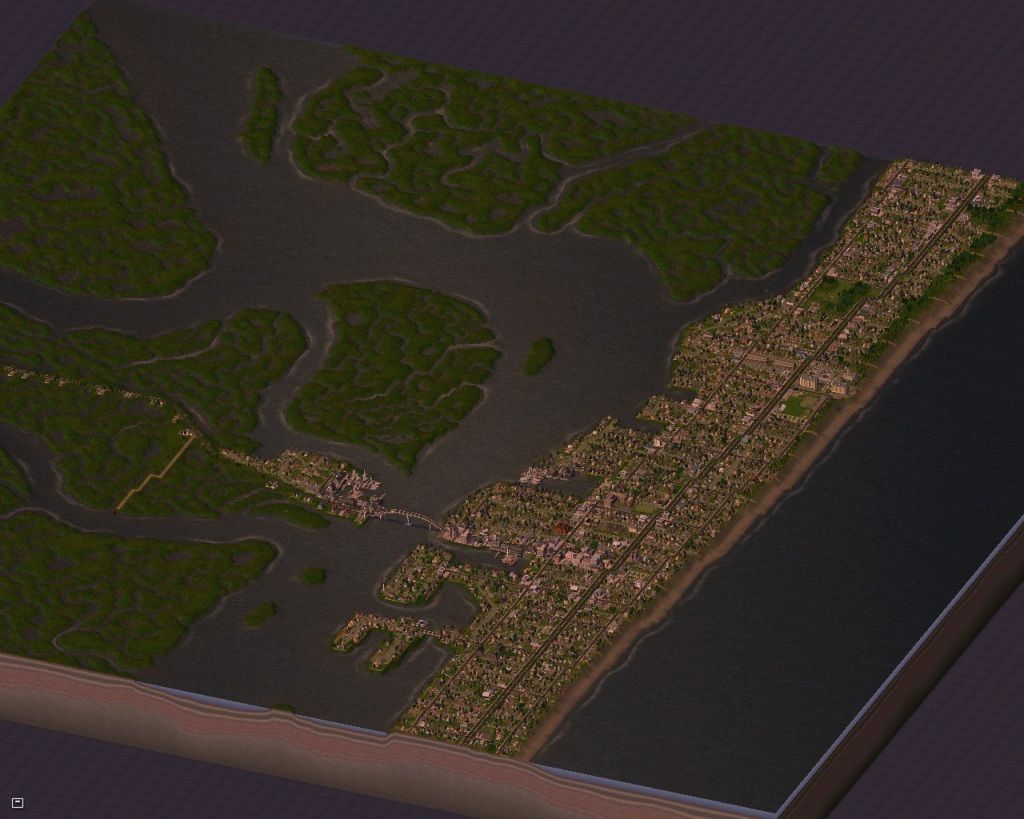 Stone Harbor is seperated from the mainland by Great Channel, part of the Intracoastal Waterway system that connects Great Sound (off map, northwest) to Hereford Inlet (off map, south).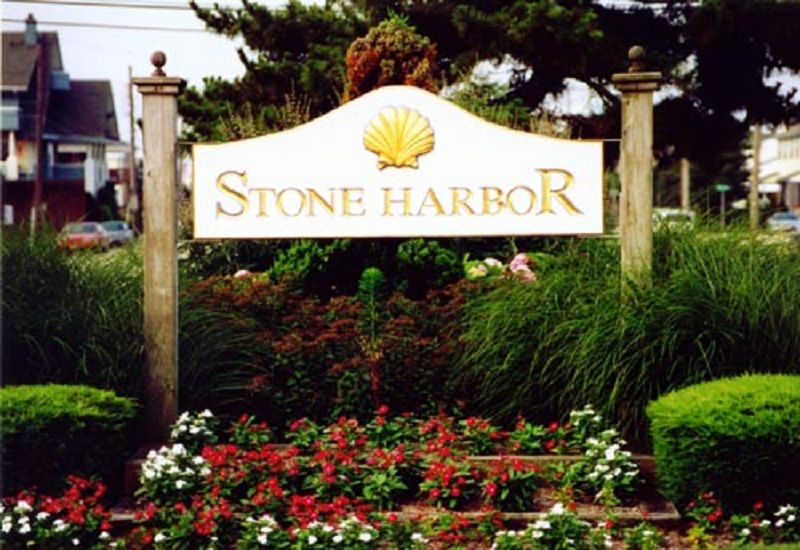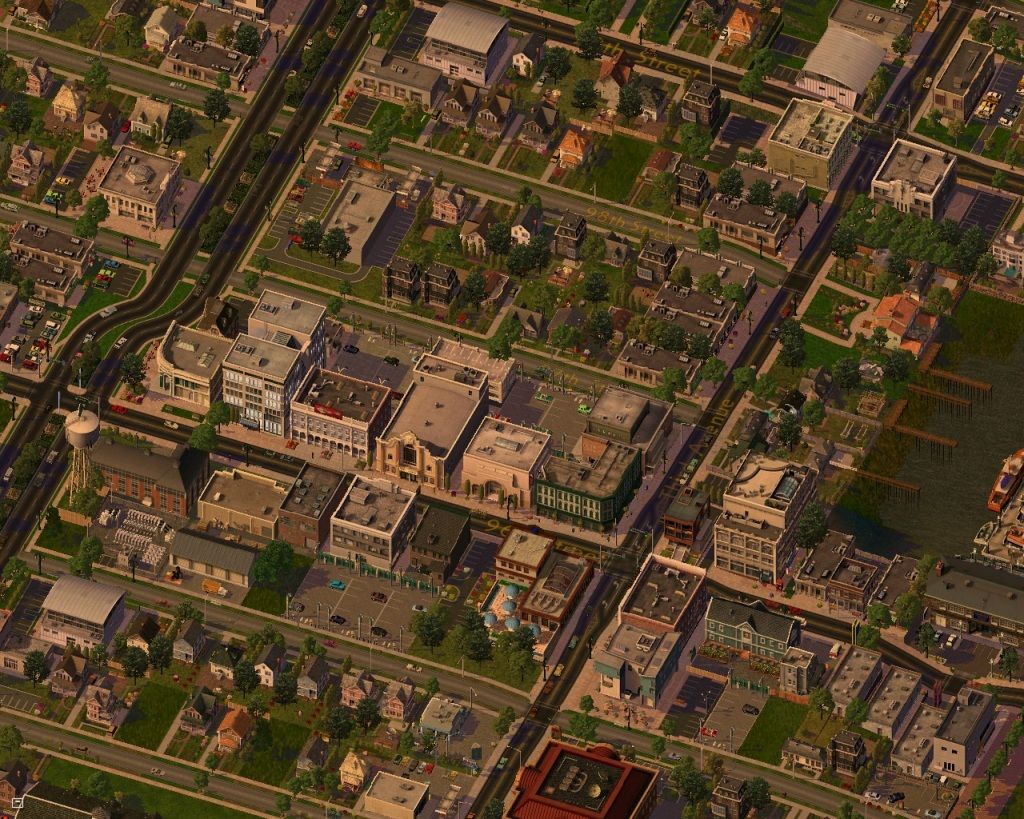 Looking south across downtown. Most of Stone Harbor's business district is centered on 96th Street.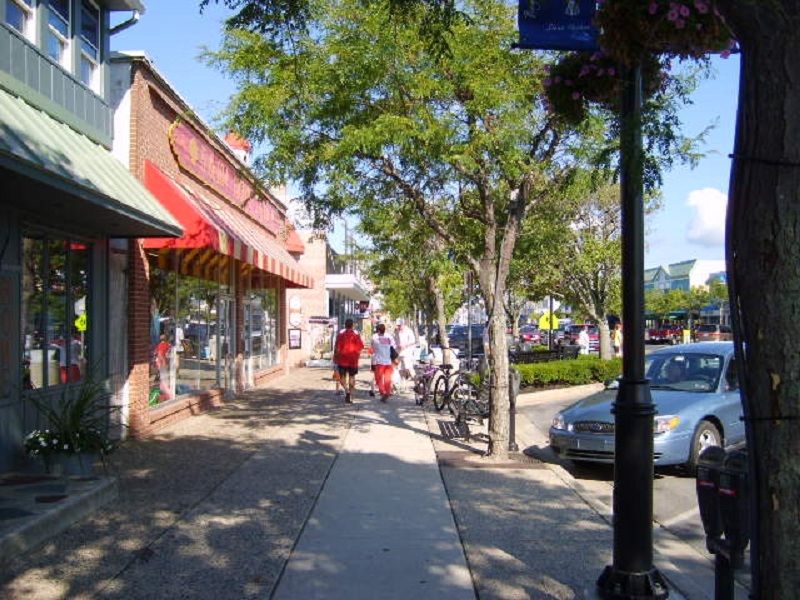 Quaint shops and upscale restaurants line 96th Street.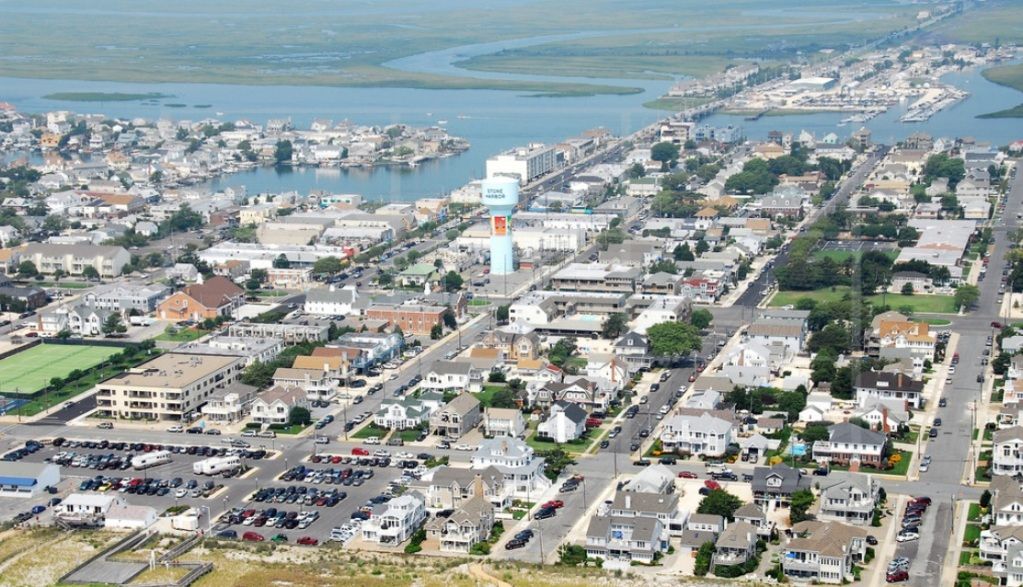 Downtown, looking west.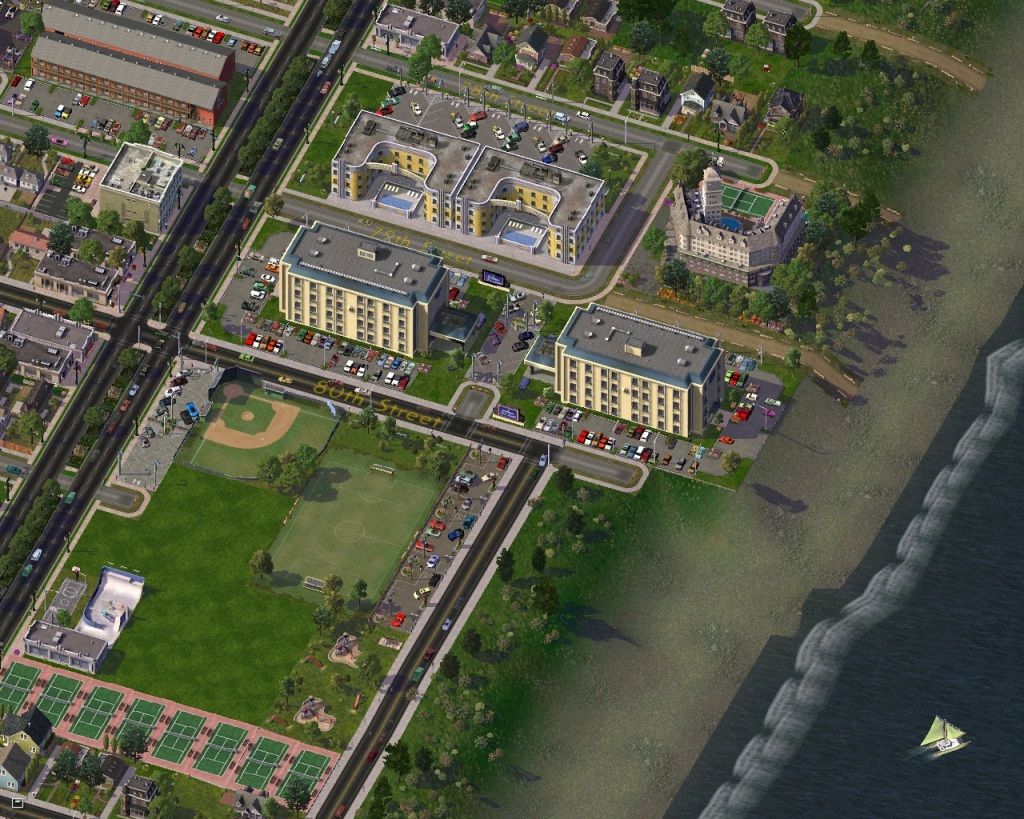 The "hotel district" around 80th street, site of the original inn on the island.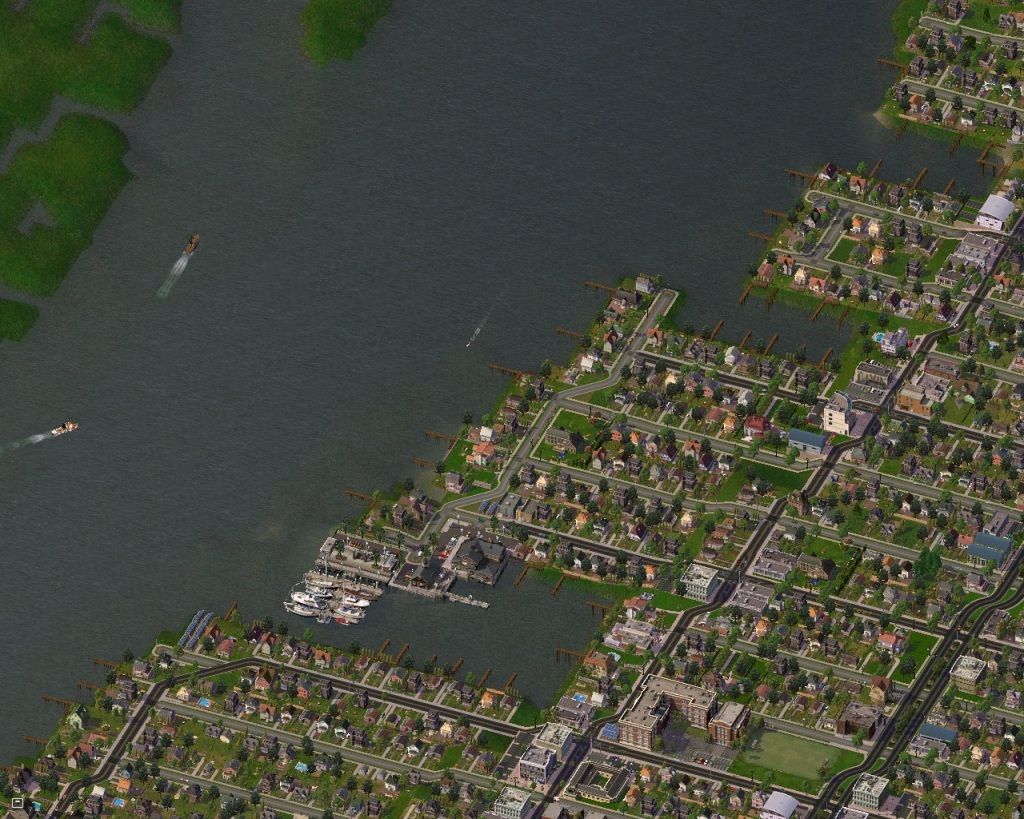 Basins north of the bridge between 81st and 92nd Street include ( north to south) North Basin, South Basin, and Snug Harbor.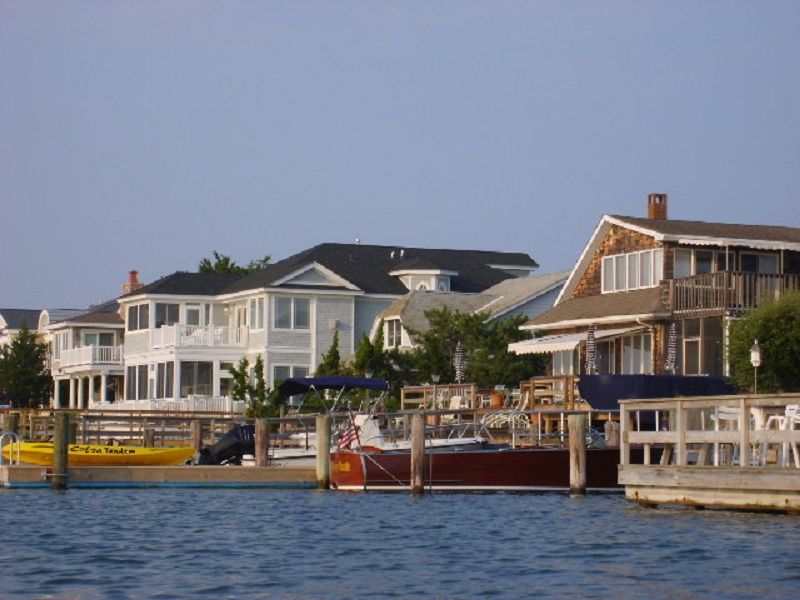 Bayside properties here cost in excess of 1 million dollars. In 2006, Forbes magazine listed Stone Harbor as # 47 on its list of most expensive zip codes in the United States.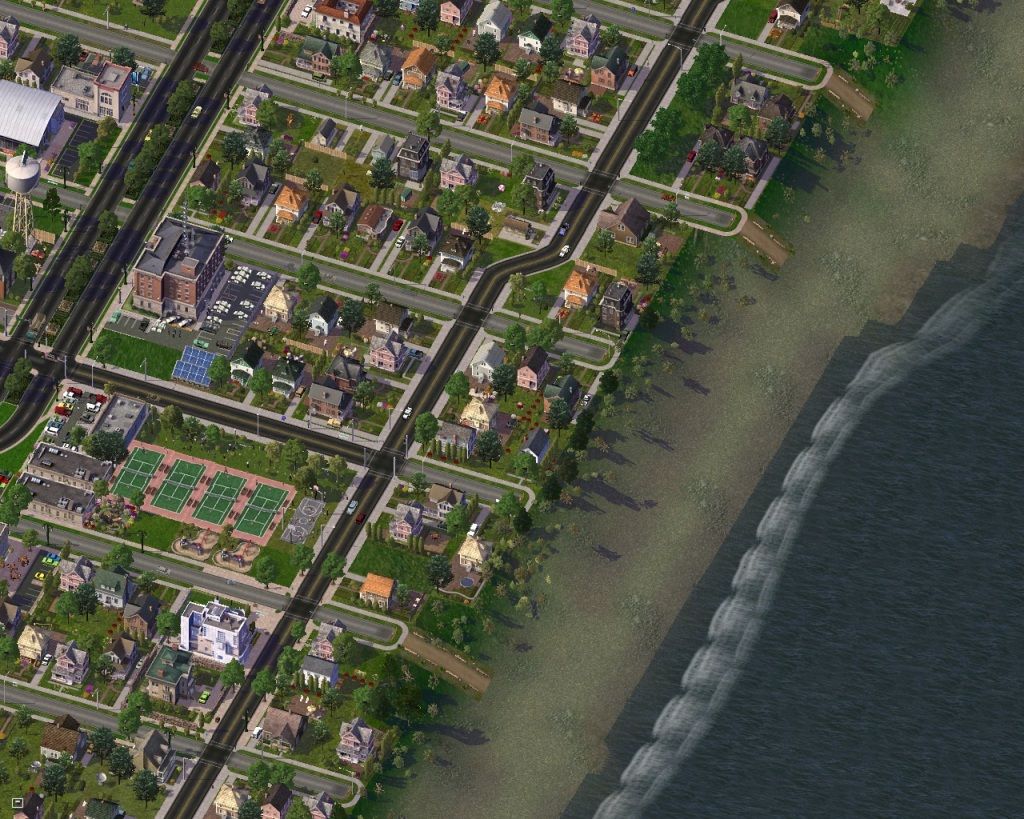 Stone Harbor's oceanfront beach was ranked as the tenth best beach in New Jersey in 2008. You'll need to purchase a beach tag to gain access.
More basins south of the bridge. North to South are Shelter Harbor, Stone Harbor, and Carnival and Pleasure Bay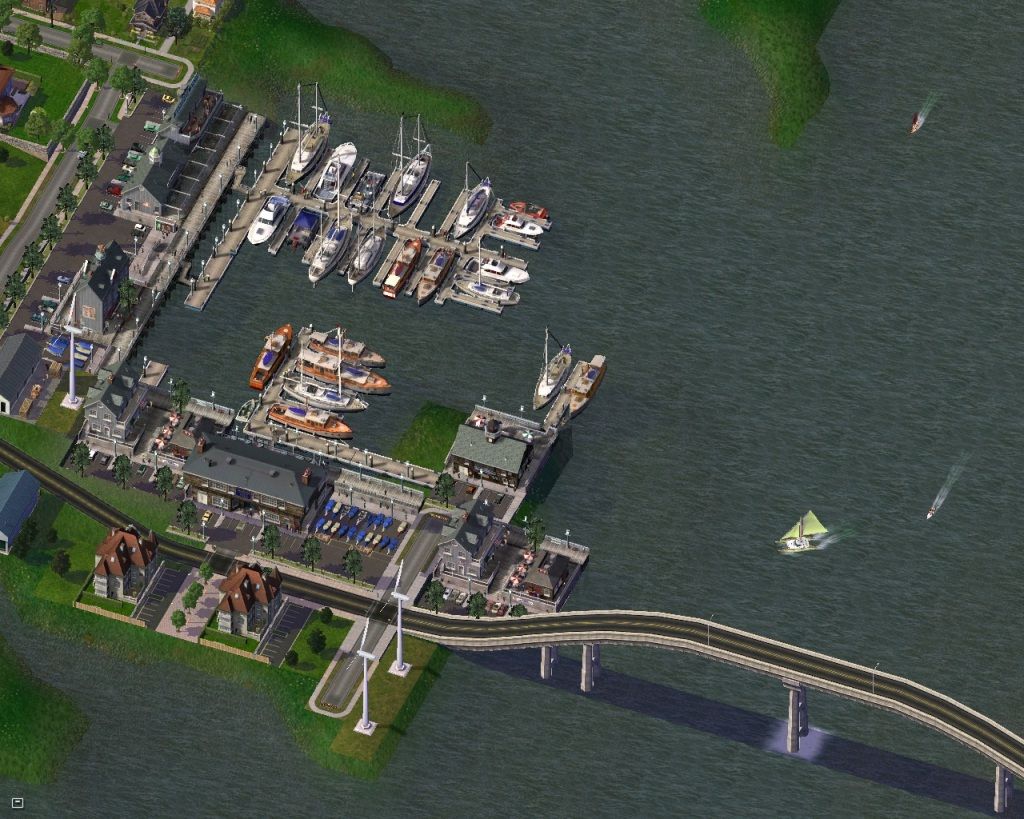 On the western side of the 96th Street Bridge is the Stone Harbor Yacht club.
Further west on Stone Harbor Boulevard is the Wetlands Institute. (looking south) . Founded in 1969, the Institute sits on 6000 acres of protected wetlands and hosts educational tours and courses.and serves as a base for research on wetlands ecology. Guided tours of the nature trail get visitors up close and personal with the diverse varieties of wildlife that inhabit Cape May County's tidal marshes.
Well, that's all I have for now. Thanks for stopping by ! I hope you've enjoyed your visit. As always, comments, questions, suggestions and requests are appreciated and encouraged !
REPLIES
cool
Thanks, Kruness
The noght shot looks lovely...
Glad you like it. The islands, being more densely populated, have more lights at night and show up a lot better
WOW! Looks great!
Thank you !
Cooler by a mile, huh? Now I wanna go there!
Bring your wallet. Stone Harbor isn't a place to go on a budget
I like the mansions hidden away in the trees and the beach access trails just add to the realism. That far zoom at night is a keeper - I like the stark difference from the developed area and the wetlands.
Bing Maps gives me the tools to pick out the little details. If I had tried to do some fact finding on foot, I would have ended up in the Stone Harbor city jail.
Very beautiful! Me gusta! This is going well for you
Gracias !
Incredible region view, as always! Love the Great Sound photo too
Thanks ! It keeps looking better as the region fills out
Love the update! Great coadtal scne!

Which water mod did you use here? It seems like my favorite...!
Thank you. I use the Brigantine water mod. It goes real well with the Columbus terrain mod.
Heh, those pesky treehuggers, I tell ya. Still, I am definitely looking forward to seeing what you have planned!
Many of the environmentalists are wealthy folk that already have homes on the island. I find it ironic that that they try to deny to others what they've already done to the land.
What an amazing water city

It looks like a modern Venice, except I don't like Venice much.

But this city (both the real life and the game versions) looks very nice
Thanks ! It's much smaller than Venice, and doesn't have raw sewage in the water. The beach towns take thier water quality seriously. They post weekly updates from the Department of Environmental Protection about the quality of the water on thier bathing beaches. A poor grade means the tourists ( and thier money) will go elsewhere.