2-15: Swainton ( north end )

In today's update we leave Dennis Township and continue south on US Route 9 to view the northern half of Swainton.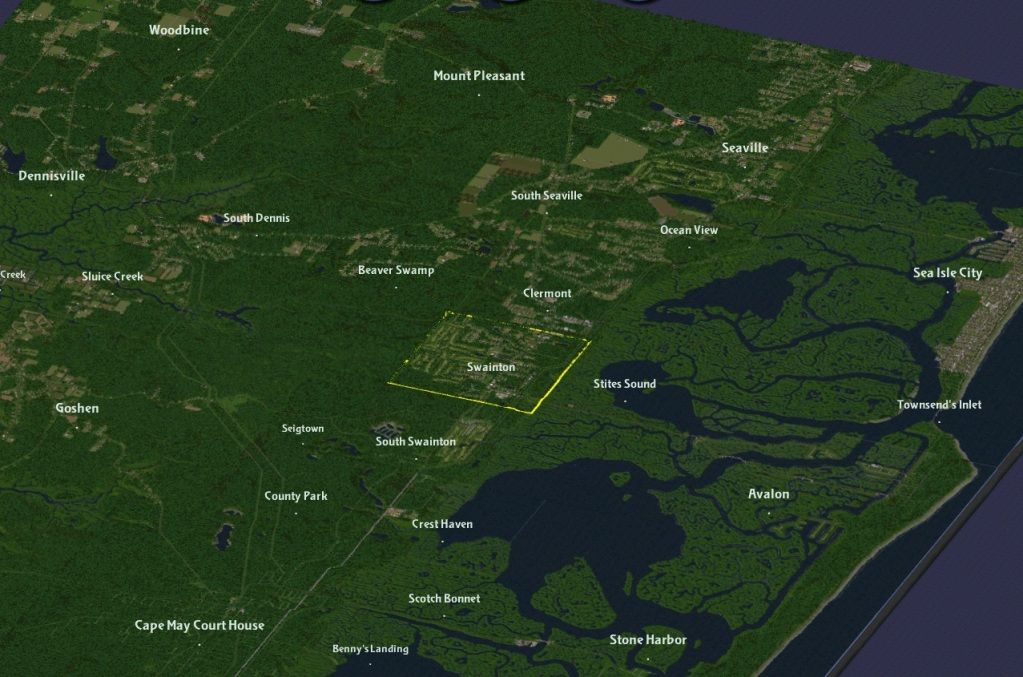 Swainton is an unincorporated section of northeastern Middle Township. Once just rural farmland, it has in recent years been developed into a pleasant bedroom community.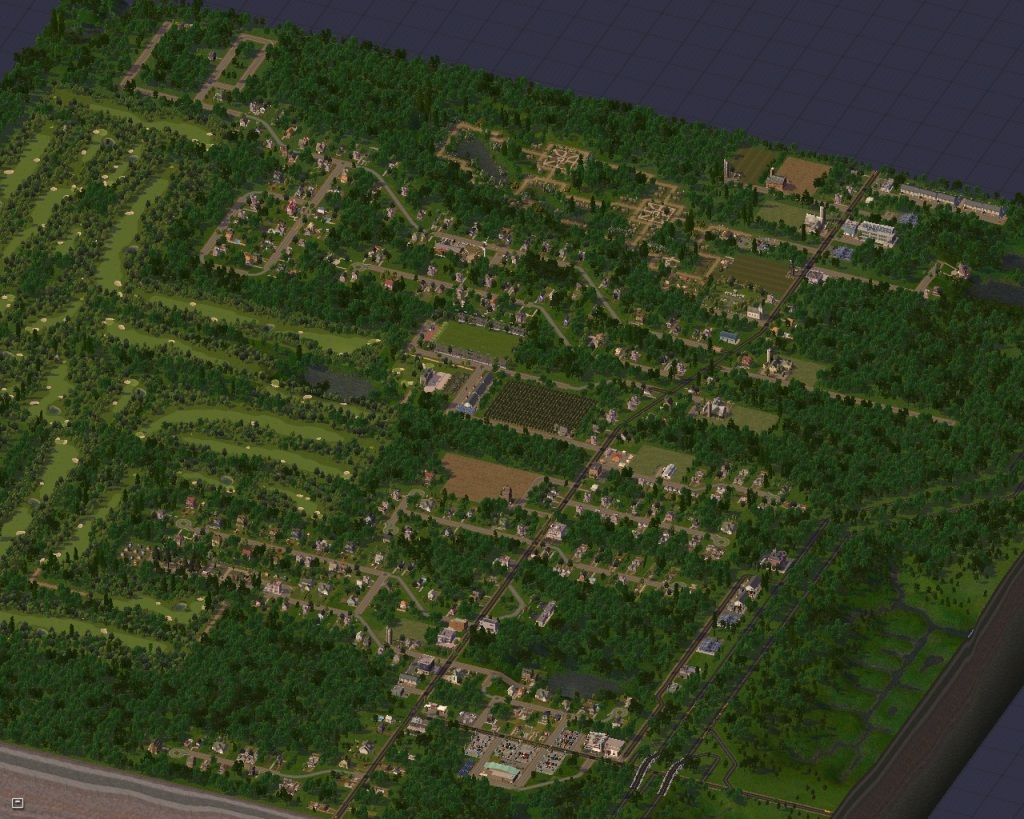 The older structures are along Seashore Road (US Route 9). Newer developments are on tree lined streets that branch out east and west from US Route 9. At the southern end of the tile, County Road 601 ( Avalon Boulevard) heads eastward from US 9 to Avalon on Seven Mile Beach Island, crossing under the Garden State Parkway and accessing that highway at Exit 13. (Parkway exits are numbered by thier distance from the southern end of the highway at Cape May , which is exit 0) . Formerly farms and woodlands, the area has become a prime housing location.

In the woodlands west of Route 9 is the Sand Barrens Golf Course. Built in 1996, this is a premiere 27 hole state of the art golf course. Thier PARVIEW system uses GPS and a video display to show the lay of the land, yardage , pin placement, and distance to the hole to aid golfers in improving thier game.
This adds to the residential desirability of the area. New home developments have sprung up around the golf course.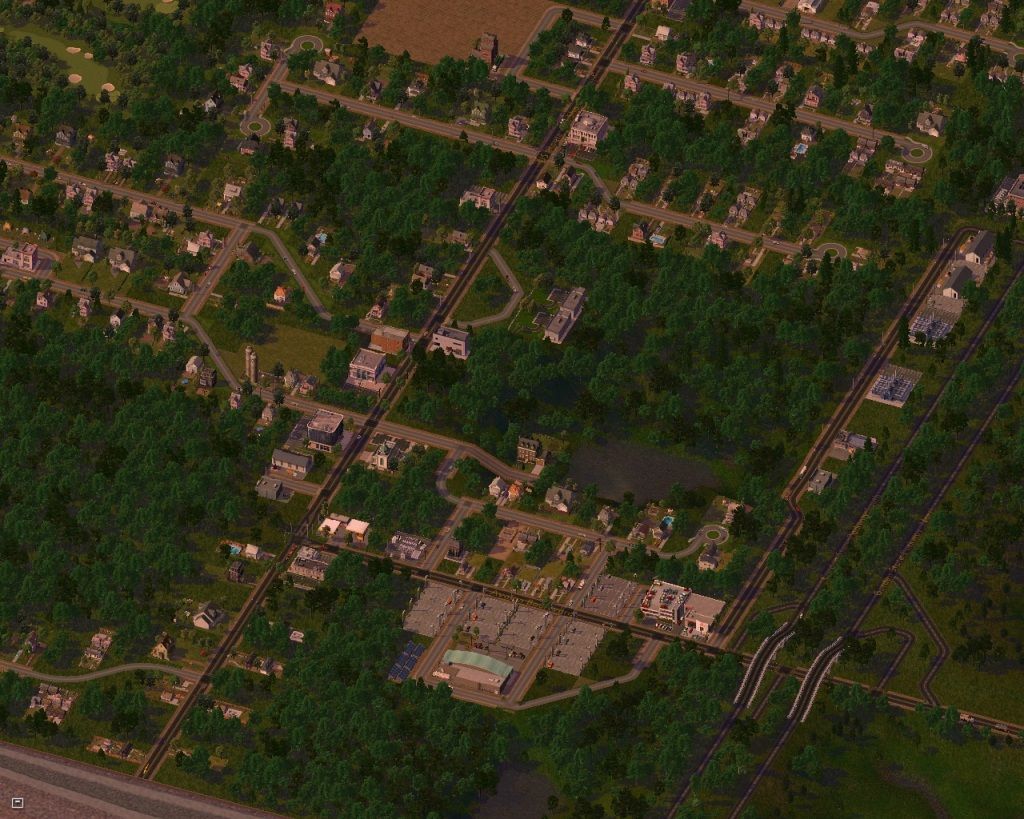 Businesses line Avalon Boulevard ( County Road 601) between Route 9 and the Garden State Parkway. Acme Market ( a Philadelphia based chain with stores in the Mid Atlantic States) is south of the road. On the north side, near the Parkway exit is Avalon Honda. Other commercial enterprises are scattered along US 9.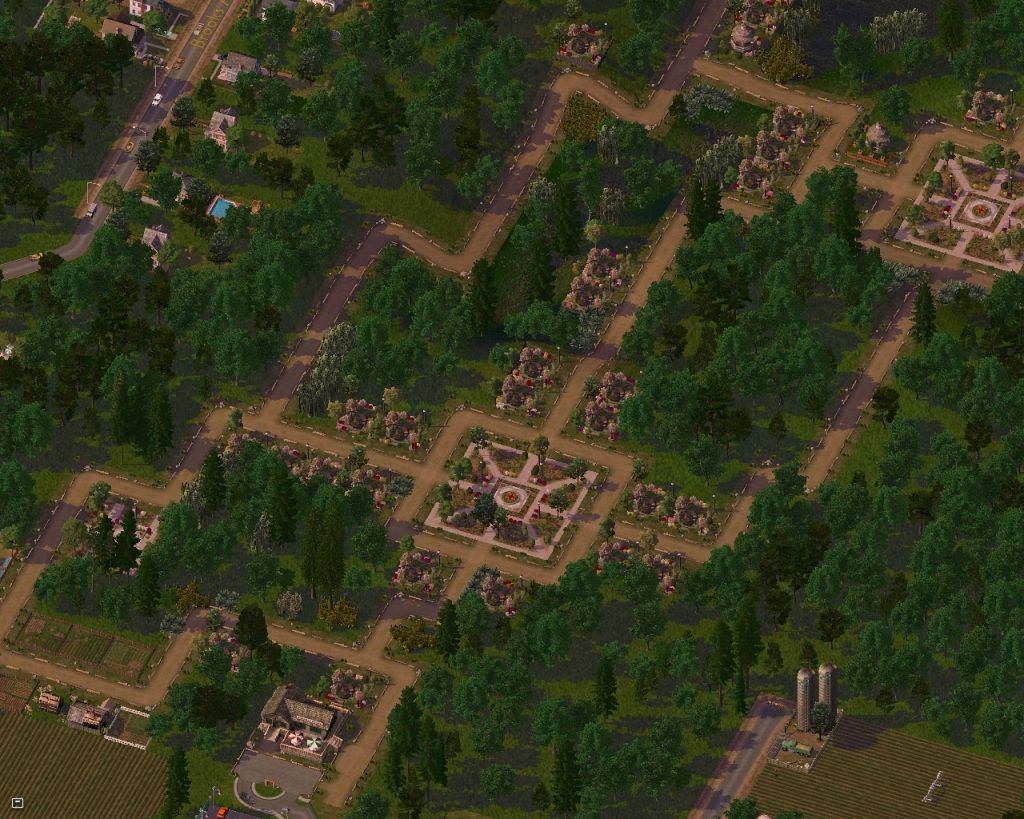 At the northern end of the tile, west of Route 9 is Leaming's Run Gardens. It the largest annual garden in the United States.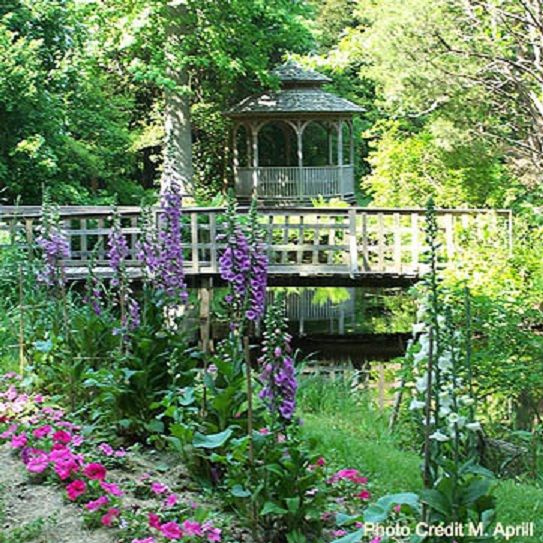 For a modest admission, folks can wander the twisting paths through pristine woodlands, discovering peaceful hidden garden areas and natural beauty amongst the 20 acre grounds.
Also located there is the historic Thomas Leaming House (built in 1706, one of the oldest in the county) and colonial era farm with exhibits of whaling life in late 18th century New Jersey. Crops of cotton and tobacco are grown here, and farm animals representing the period can be found.
Well, that's all I have for now. I'll leave you with a YouTube video of Leaming's Run Gardens. Enjoy !
Replies :
MarcusJ : Thanks ! I'm trying to be a bit more regular with the updates. I can knock out small and medium tiles about once a week , but the larger tiles take some time.
VMIUJcadet : The southern end of the state does look like this. Over the bridge into Atlantic County it becomes more built up, being suburbs of Atlantic City. Further north , around Seaside Heights and Asbury Park, the resort areas are very dense. I haven't been up that way in years, but it has no resemblance to what you see here.
alerules : Thanks for stopping by, and for the comment !
SimCoug : My habit of spacing out and placing trees between buildings goes all the way back to SC2000. First used to improve property values and cut pollution, I finally realised it just looked more pleasing. Since SimCity is open ended, with no set way to "win", a lot of folks ( me included when I first started ) equated a high population as a high score. I've since learned better. I've recently discovered the remains of my first CJ from 2004 in the archives section Some pics ( mostly from page 6 on) still remain. It's an crude, overurbanized mess but it chronicles my learning process pretty well. Unfortunately, I wasn't able to find my second journal, "Cape May- A Sim History"
westy177 : Thanks !
NMUSpidey : Funny you should mention the Detroit area. My recent time away was spent there in Wayne County, southwest of the city. An interesting mix of urban and rural. It could use a beach though ! After the drive through Ohio, I came up with a new slogan for thier license plates : Ohio - 250 miles of corn !