Reality Check 3 - Middle Township
Time for another reality check, this time looking at Middle Township and Seven Mile Beach Island.
< CLICK ON PICS FOR LARGER IMAGE >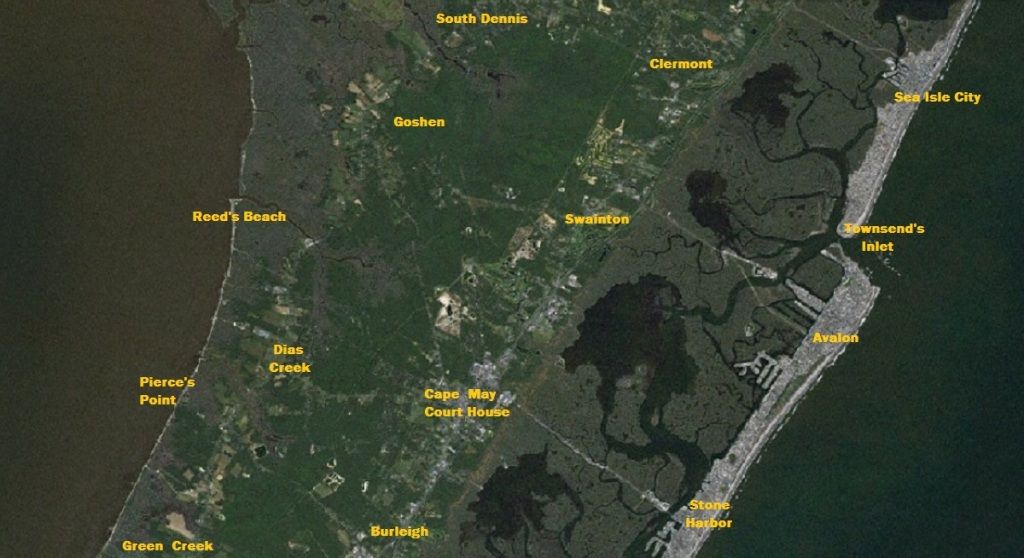 Satellite view .
Sim version, western Middle Township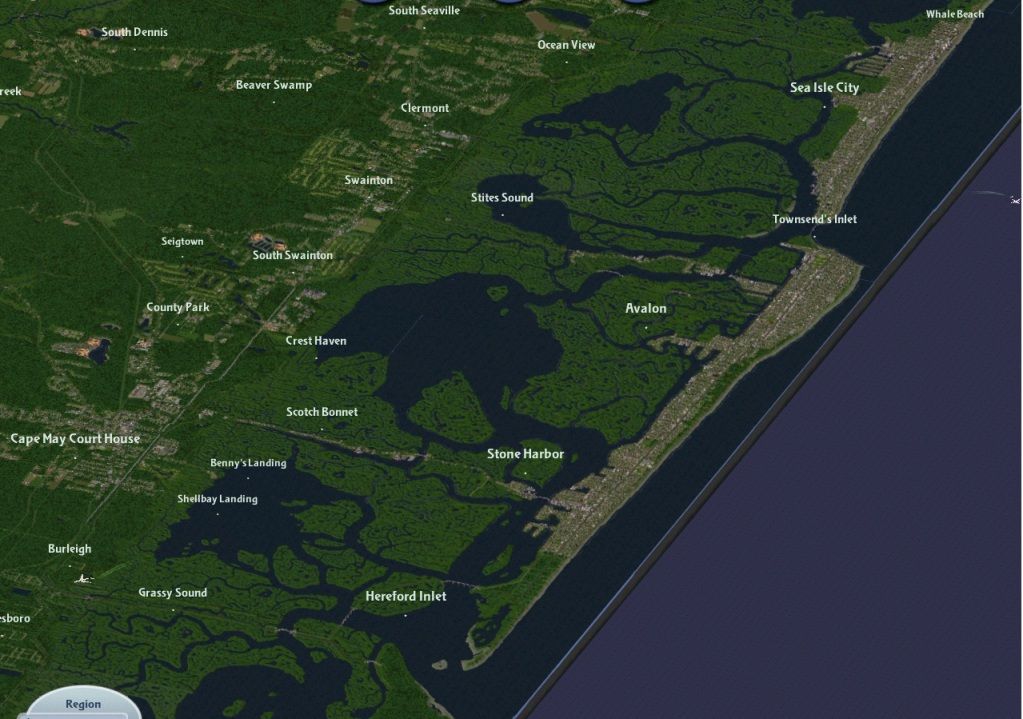 Eastern Middle and Seven Mile Beach Island.
REPLIES :
Hmm, do not like the eating muskrat business

Everything else looks really great, though. Love how organic the layout is.
I haven't sampled it yet. I hear it's an acquired taste. Mostly, muskrat are trapped for thier pelts. From an ecological view, I guess it's a good thing that they don't waste the rest of the animal
.
Very interesting update once again, but that goes without saying. I'm following along well enough, but would you be so kind as to clarify where the captions are for each picture? Is it caption

then picture? Or is it picture then caption? Sometimes I'm a little confused and everyone does it differently here.
The format I use is picture then caption. Hovever, I usually throw an intro line in after the header. Maybe that's what's throwing you off.
A Bud with the crikkers sounds like fun to me. I like the salt petrified trees, and using the maxis scrub brush along the treeline makes for a smooth transition between trees and marsh. Great update!
A Bud and a clamshell pitch ( sort of like horseshoes, but ony using surf clam shells) is good crikker fun. A few too many Buds can lead to cow tipping , so be careful. Those farmers wouldn't think twice about shooting you with a load of rock salt.
Nice Region View! Looks so realistic like a satellite view keep up the good work!
That reminds me I haven't done a reality check in a while. Thanks for the reminder .
Loved the very rational notion that salt water kills fresh water tree roots And you have created that believeable in SC4, way to go!
As more development draws groundwater from the aquifers, it gets replaced by salt water from the ocean and bay. A lot of folk had to have thier wells redug to reach fresh water. Not just the roots are killed by salt water. In the great hurricane of 1821 ( an estimated category 3-4 storm along the lines of Katrina) , salt spray driven by hurricane winds killed the leaves on the east side of trees as far as 10 miles inland.