2 - 26 : Crikkers

In today's update we return to the Delaware Bayshore.
This is a rural section of western Middle Township, between Dias Creek ( pronounced by the locals as Dye-az Crick ) and Green Creek (Green Crick). The inhabitants of this area are referred to as "Crikkers" by uppity folks from the islands and other more ""civilized" areas of the county , a term meaning "hick" or "redneck". They are a simple folk; farmers, trappers, fishermen, and tradesmen who spend most of thier workday outdoors . Crikkers would rather drink a Budweiser than sip a well chilled Chardonnay, and you can find muskrat on the menu at the local church covered dish dinner. You may even find an old toilet on the front lawn being used as a flower planter by the more creative inhabitants of the area.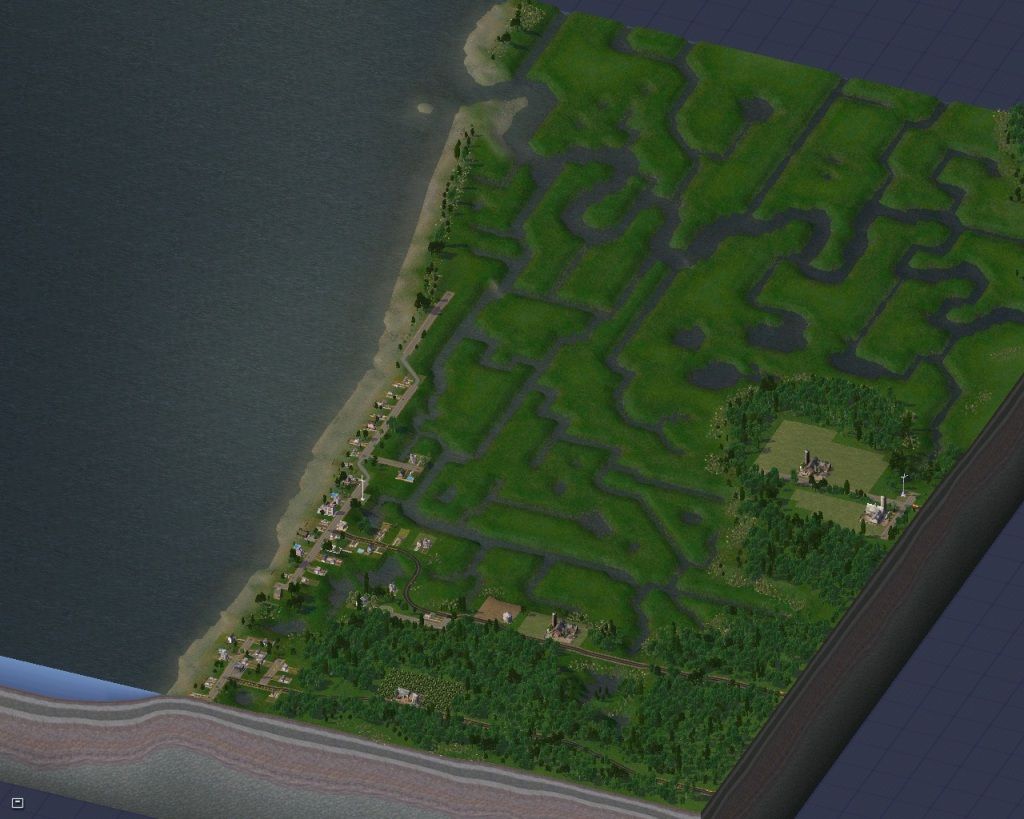 First up is Pierce's Point, a tiny bayside community nestled in the dunes between Delaware Bay and the marshes behind them.
Looking west over Pierce's Point. The even tinier community of High's Beach lies south. (left)
Dias Creek twists its way through the marshes north of town. It is too shallow and narrow to be navigable by boats.
Further upstream is the Potato Island tile. Dias Creek is crossed by NJ Route 47 ( Delsea Drive) . Springer's Mill Road ( northern east-west road) connects to Cape May Court House , while Indian Trail (southern road) heads to North Wildwood via Burleigh.
South of Springer's Mill Road , a series of small connected ponds forms the source of Dias Creek. Called Pennsylvania Ponds, it is a wild area of Middle Township.
South of Potato Island, Route 47 passes through the Kay Pond tile. This section of Middle Township between Green Creek and Dias Creek could be called part of either , depending on who you talk to. I named it for Kay Pond, a terrain feature east of Delsea Drive. The headwaters of Green Creek slowly flow along the tile's southern border. This area was featured in the opening teaser of the journal, and has seen much improvement ( notably SPAM farms) since it was first seen two years ago.
As stated earlier in the journal, salt water intrusion into the previously fresh water creeks has killed off many of the trees along the banks of many of these creeks.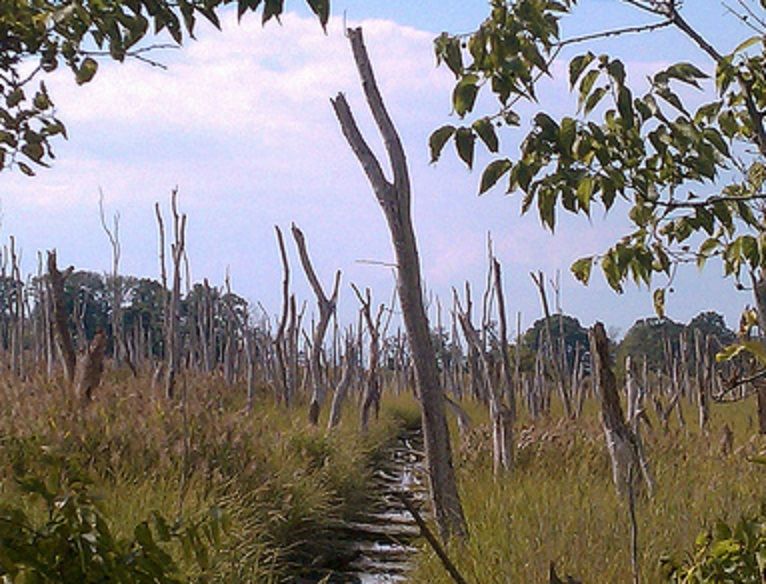 Salt petrified trees along the banks of Green Creek.
Visitors to Cape May County's beaches in the summer are familiar with the banner planes that fly up and down the coast. These "flying billboards" tow ads for local restaurants , events , and an occasional wedding proposal.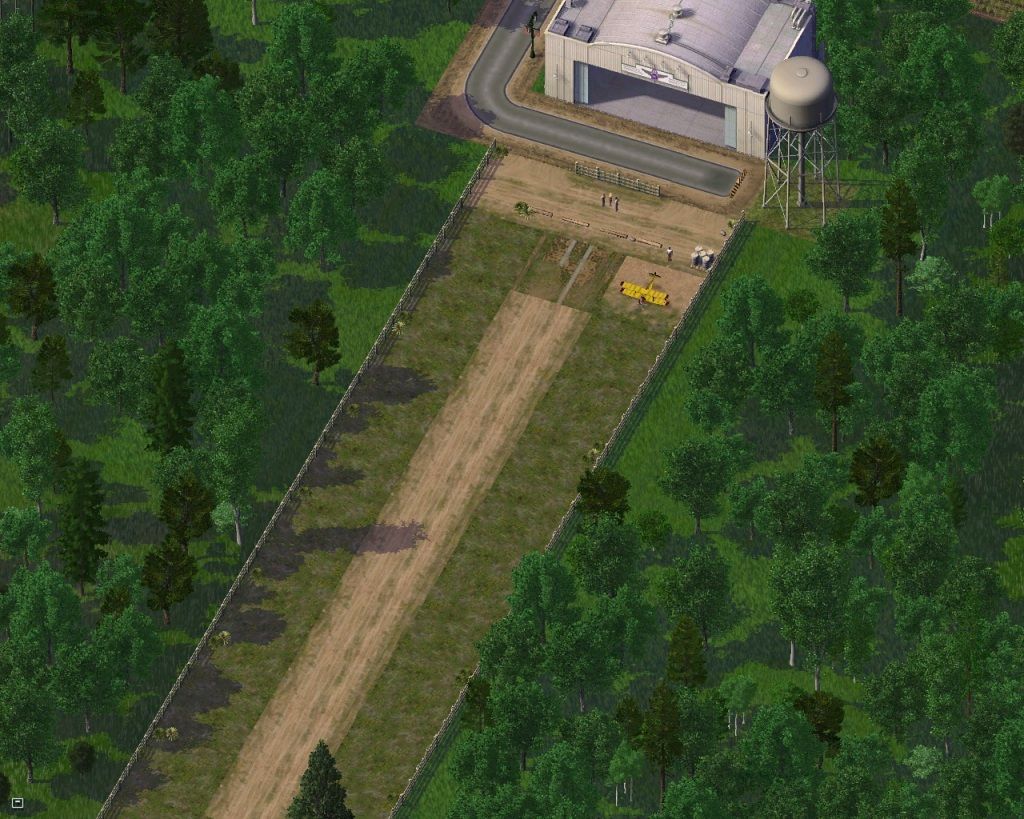 Operated by Paramount Air Services, these planes fly from a grass and dirt strip west of Route 47. The young pilots ( most in thier early twenties) gain valuable experience logging flight hours towing banners over the beach resorts.
Well, that's all I have for this update. I hope you've enjoyed it. As always, questions, comments, and requests are more than welcome, they're encouraged ! Thanks for viewing.
-JJ-