Storm Warning
Hello all. As I write this, Cape May County is again in the crosshairs of a hurricane.
Tropical Storm Sandy is predicted to strengthen to hurricane force before striking Cape May County's beaches. Unlike past storms, which sideswiped the region on thier way north, this one is hitting the region dead on. The slow moving storm, which is has been described as a hurricane wrapped in a nor'easter, will pound the county for three days with high winds, heavy rains and catastrophic flooding. 15 to 25 foot waves on top of the storm surge will batter the barrier islands for several days.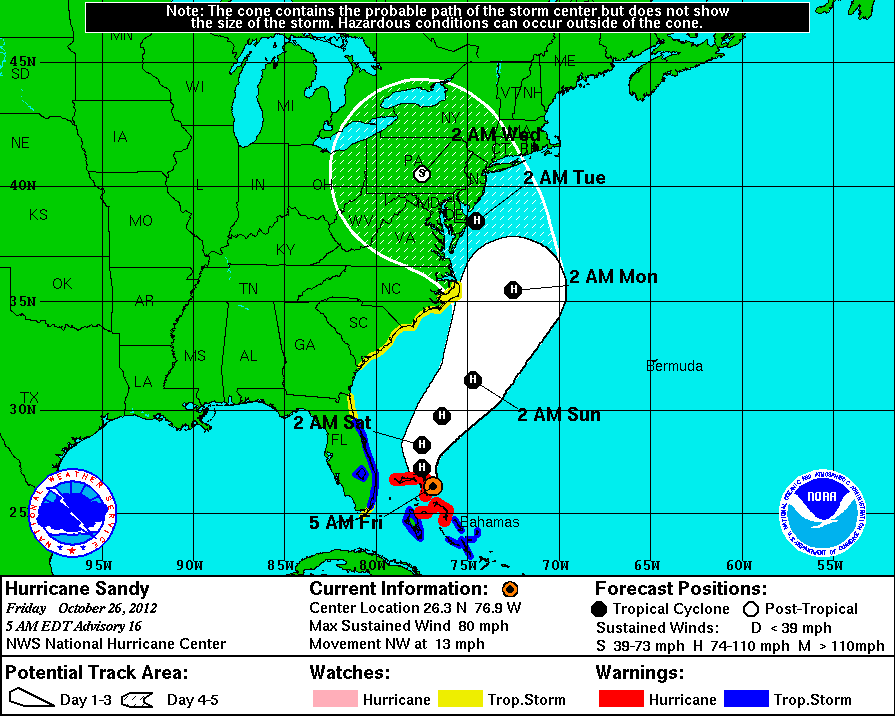 Mandantory evacuations have all ready been ordered for the most of the county and are proceeding . Experts are predicting this to be the most damaging storm to strike Cape May since the legendary 1962 nor'easter.
Due to the extended duration of the event, flooding is expected to be the same as that of a category 2 hurricane. Basically, all the light blue and dark blue shaded areas will be submerged under several feet of water.
We're still hoping the storm tracks further north, as the right front quadrant of the storm is the strongest part. Should this happen, winds will shift to the west sooner, blowing the water away from the cape
YouTube home video shot after the '62 storm, showing Cape May and Wildwood:
Atlantic City Electric has already notified us that power is likely to be out for over a week. Hopefully, I'll have an update ready to post by then. I may have to re-terraform the region, depending on how much the coastline changes.