Well, this year Bangorai' decided to take part in the celebrations... Across the nation every major city launched fireworks from the top of it's tallest building. Enjoy: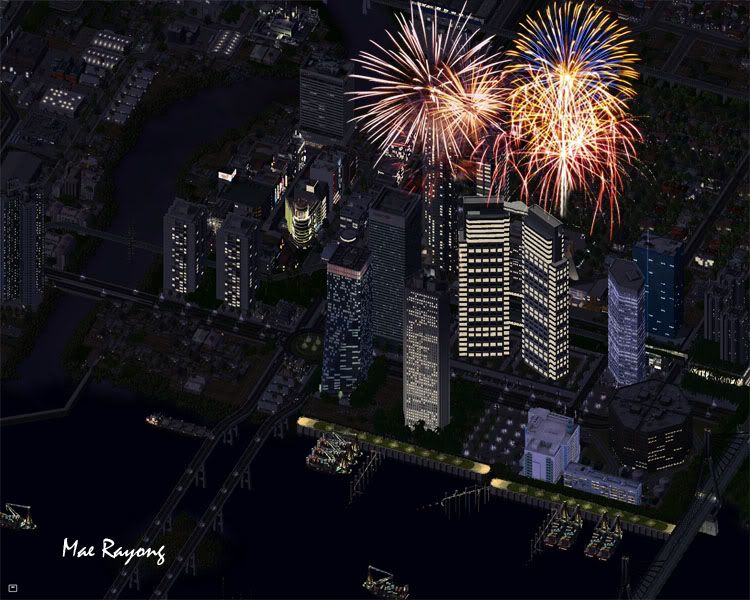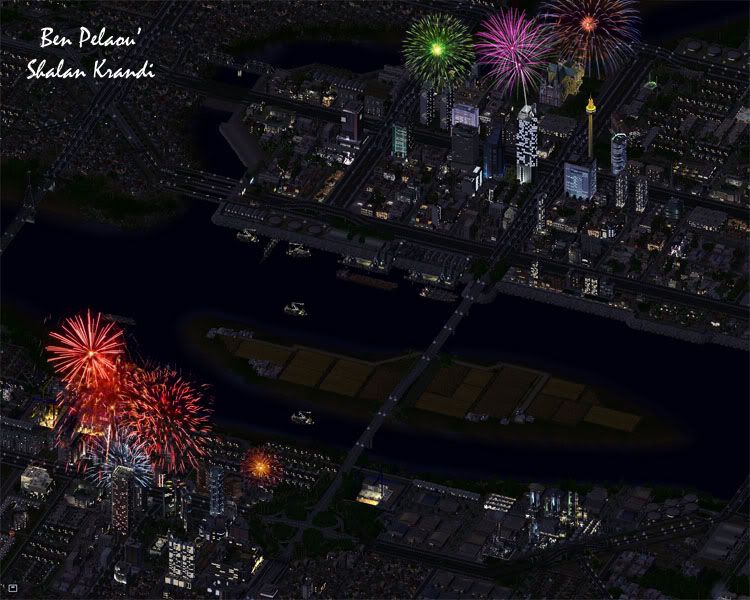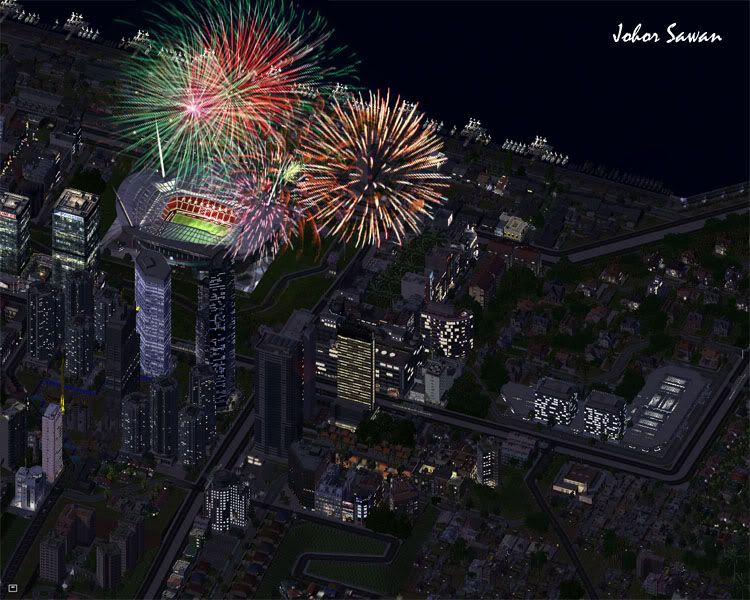 And now... from the capital... (My first attempt at reflections, so don't criticize me too bad...)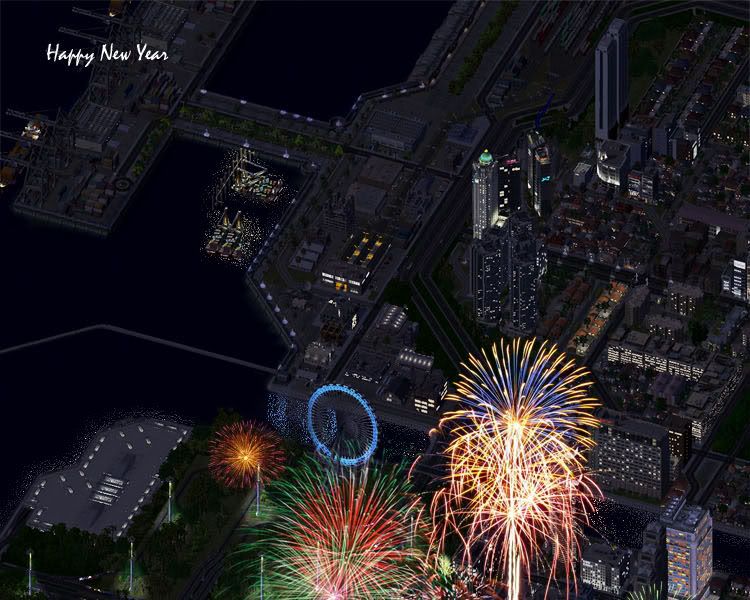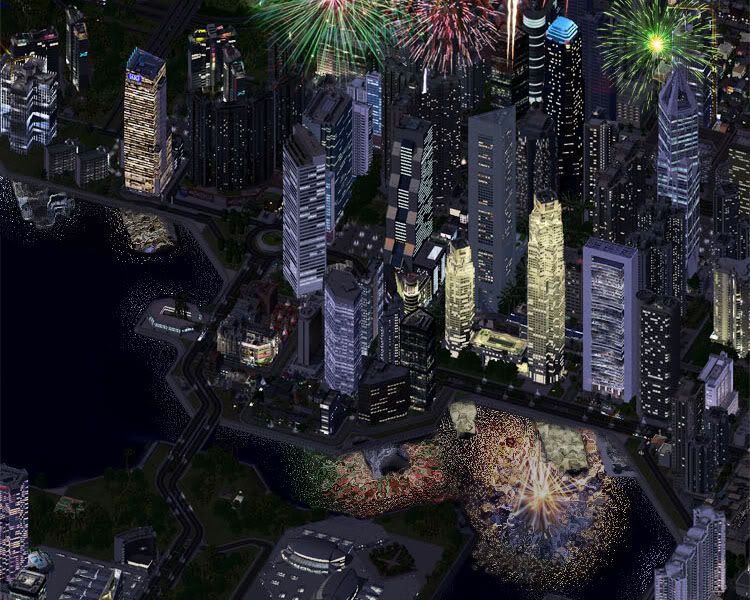 Happy New Year to everyone! And thank you to all those who nominated me for trixies and helped me get this far. Have a good one!
REPLIES
k50dude: Thank you! I am glad you liked it. 
Towerdude: Yes i did! They are cheap and don't require wrapping 
Reikhardt: Thanks hope you had a good one!
tankmank: Thanks a bunch!
Blakeway: Thank you! for the bridge, for the bridge read the bottom  of the page. 
nimafarid2007: Thanks, for the bridge look below.
bosisko: thanks, merry christmas and instructions for the bridge are below
Benedict: Wow thanks! I am glad I impressed.
To build a curved, diagonal, etc. bridge:
Build a regular highway on land (preferrably elevated or the NAM raised roads) Then when you have everything connected and ready to go, open SC4Terraformer and carefully lower all the land you want. When it asks to destroy the city, click "No" (leave all buildings in place) Then when you open the city up again, you will have a nice curved bridge over water.