Merry Christmas From the Karai Sealink
Entry posted by Sky Guy ·
218 Views
 Merry Christmas!
Christmas isn't a major holiday in Bangorai', however, this year this year there is something to celebrate...
Welcome to the Karai Sea-link bridge. Opened to the public earlier this month, it connect thee countries of Bangorai' and Karasem. Construction started late in April of 2001. In total, it stretched 27 Kilometers across the South China Sea. 3 of those Kilometers are split up into Cable Stayed and Suspension spans. Since completion the time of a trip from Pamang Buri (Bangorai') and Karang Asem (Karasem) has been cut from a 6 hr ferry ride to less than 45 minutes.
On the Bangoran Cable Stayed side, engineers put hundreds of LED lights to help... declare the Christmas Season...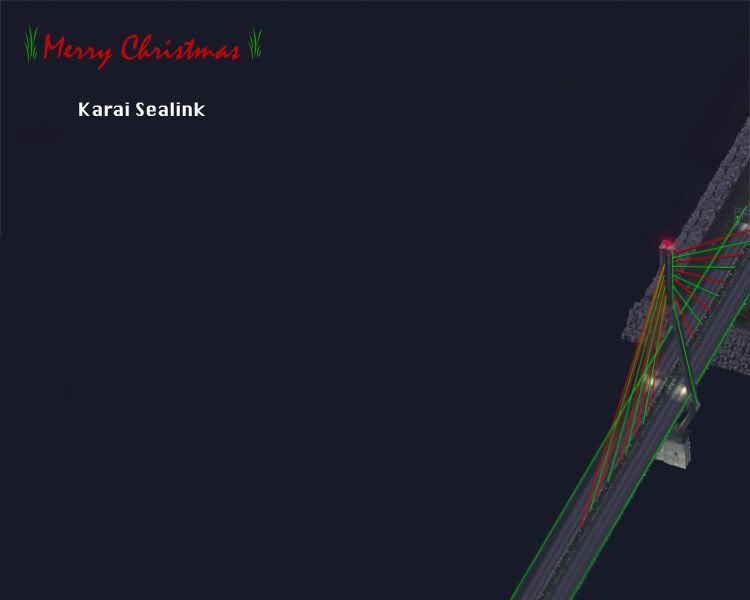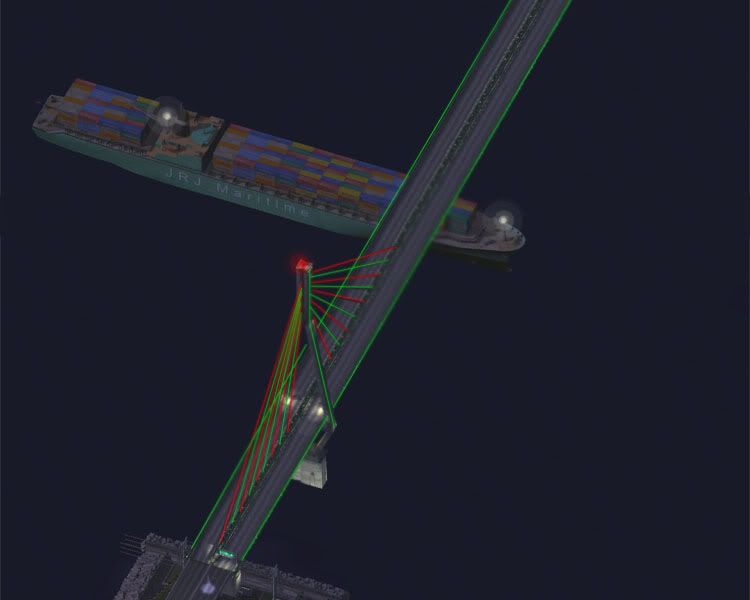 btw- sorry for the shoddy photoshopping
Our last shot was taken just before the bridge's opening.
(click to make a little bigger)
REPLIES- Sorry for the short update
urielgarcia: Thank you. I am glad you liked it, and enjoy the buildings
_marsh_: Thanks, it a pleasure to give you inspiration
 Oh and the buildings are HERE (I LEd them)
ImVhOzzi: Thanks- I couldn't have any  buildings touching the road to avoid the jagged edges
Reikhardt: Thank you very much!
Blakeway: Wow! I almost died from that amazing comment!
 Maybe we should both see doctors about our health..
kolnikov Inc: Thanks, no it is just construction pieces on a small island. Well, actually the bridge in this update was made with Terraformer... 
k50dude: Thanks  a ton! I am glad my CJ is considered unique