Touring Koh Railay
Entry posted by Sky Guy ·
148 Views
Like mentioned in the last update, Koh Railay is a group of four islands northwest of Kaeo Wat. The main town is Koh Railay City. It has a population of around 50,000. There is also several smaller villages on the other islands. Koh Railay is a popular tourist destination, but unlike Kaeo Wat, it is for it's natural beauty.
Koh Railay City occupies two areas of two different islands. It is on very hilly terrain and dramatic cliffs rise behind the city
(Oh and sorry about the u-drive-it zot)
There is also a small dirt road that circles the main island
In this mosaic we see several sets of waterfalls
Our parting shot is of a small village on one of the other islands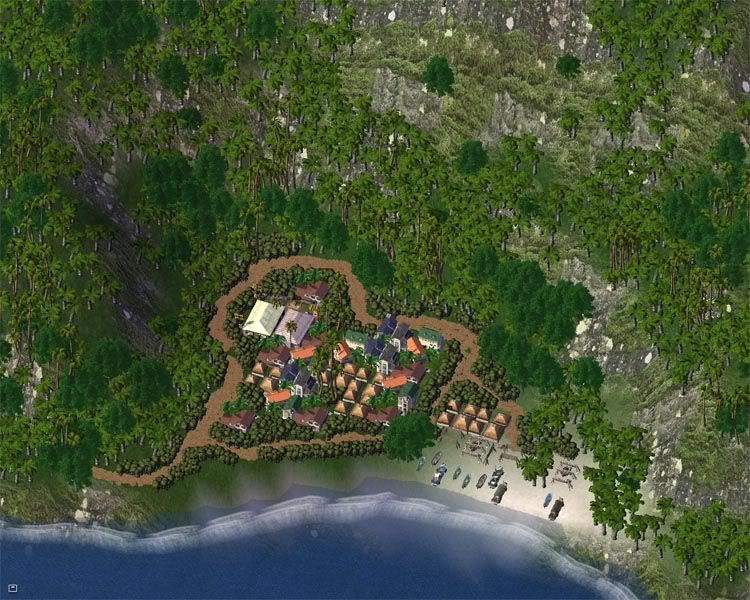 REPLIES
ilikehotdogsalot: Thank you very much! I am glad you liked it!
sumwonyuno: Thanks! Hope the landing was smooth for you!
panthersimcity4: Thanks! Oh yeah we love your money!
Oh speaking of that heres your bill
feliwi: Thanks, my friend! Im glad you liked it!
frdrcklim: Thanks! Im glad you liked all my updates! Oh dont worry about being slow- I understand about the new site issues! I dont have a                            solution either!
 I just  close my eyes and start clicking lol
Daan300: Many thanks!