About This File
MTP abcvs Small Landing Strip
This landing strip, is a small yet busy functional airport, designed for your MTP communities and will replace the Maxis Small Landing Strip.
 
All costs and stats remain the same as its Maxis replacement.
 
To install unzip and place the lot file in your Plug-ins folder.
 
To un-install simply delete the file from your plug-in folder, and the original Maxis landing strip will return.
 
Features include:
 
Improved taxi-ways with runway lighting.
MTP / Rural themed textures, flora and props.
Timed aircraft props to simulate aircraft movement.
Different day and night timed people and cars.
Security Guards will come on and off shift during the day and night at the main security checkpoint.
The security gate on the far side of the airport will line up with the gates on the MTP Econo-Airbase, and the Mountain Airforce Base to provide a paved runway for the cash-strapped MTP airforce.
UDI - This airport still includes the Skydiving, Crop Dusting and Stunt Plane "U-Drive it" planes.
 
Dependencies:
PEG-MTP Super Pack
PEG-Security Fencing


Additional Screenie: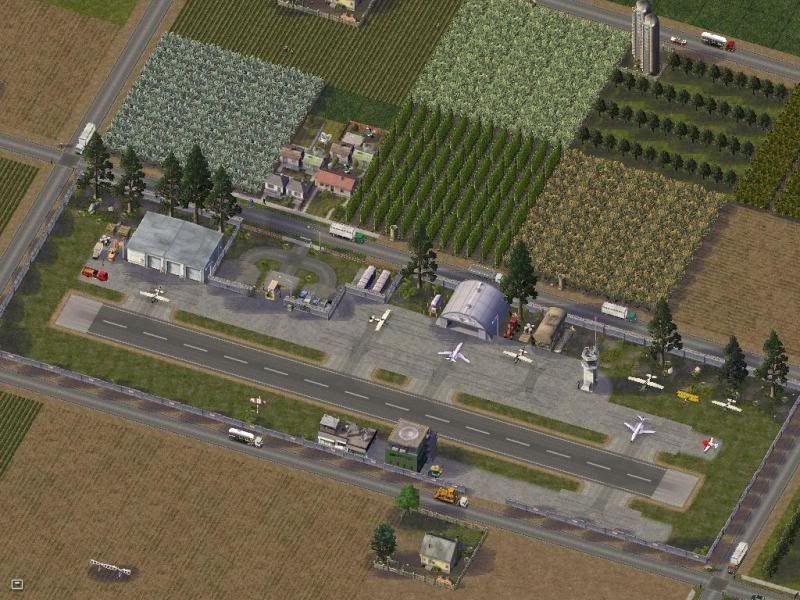 -Cori Edit: Updated linkys to current format