Deer Park
As we continue our travels through Deer Park, we head over across U-2 into the eastern part of the city. At this point the city limits of Deer Park and Cresent City get very blurred. Primarily this section of the city has the art district along with Deer Park College of the Arts, the capital district with the capital tower, high rise (pencil towers) residential facilities), and finally the sports district on the far south side of the city.
Major highways include:
U-2: Runs north to south through the west edge of the business sector
U-3: Intersects with U-2 next to the capital tower.
U-103: Brief starting point that'll cuts through part of Cresent city before going back into U-3
VV42: Artery highway running from U-3 south into Oslo's Ending
VV34: Crosses the southside of Deer Park ending at VV42
Shoreline Blvd: Arcs around the northeast section of the city, browsing past Deer Park Riverunners, the Deer Park Pro team location, the Viktorian Commons, a housing sector of the city, and eventually into the art district before ending at U-3.
Downtown Deer Park
Viktorian Commons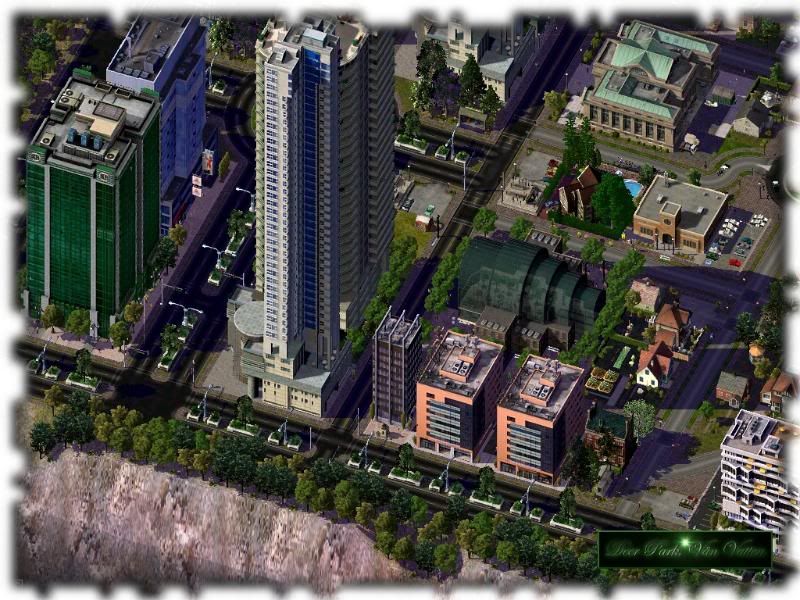 Deer Park Art District
Zoom out on the southeastern side of Deer Park along VV42and VV34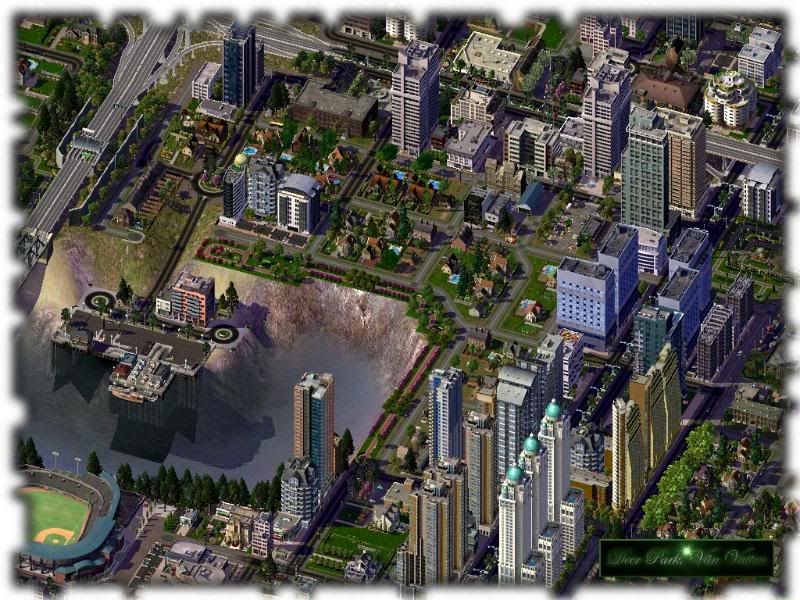 VV42/U-3 Intersection along with one of several small urban parks throughout the city
The massive Capital Tower
Night shot of the southern sport sector of Deer Park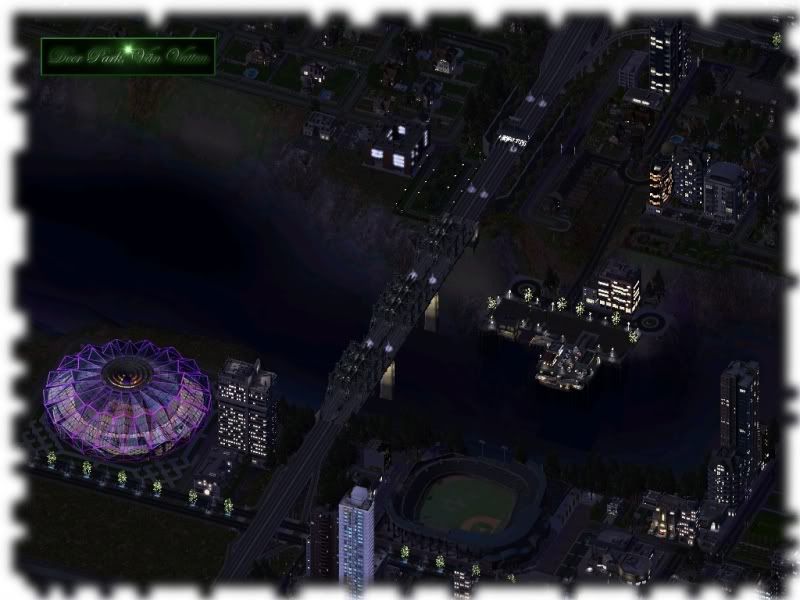 -Jet-