Concorde
Welcome to Concorde, Vän Vatten, a community bent on being known. For the most part Concorde sticks out for one primary reason, it is the east terminal of the North Central Line. It is absorbed into the Strand Linje North, the same that cruises through Augusta. Obviously this brings rail traffic to this section of the region.
Concorde has also been referred to as the "Gateway to the Wheat". Just south of Concorde, as you'll discover, the ground gives over and the fields are plentiful as we will discover the 'bread basket' of Vän Vatten. Concorde has a few farms, but nothing like to the south. Because of its unique location, it has been a growing town. Some see it as a neighbor, a growing 'twin' of Augusta. However, the people of Concorde stick strictly to their own.
VV16 is the main highway, and the only highway that runs straight through the town. For years it was seen as a 'last stop' before seeing nothing but fields for miles. However, as Augusta has grown, so too has Concorde. The upper class of Augusta, grown tired of constant road construct, noise, and traffic to and from Holly Grove, decided to head east into Concorde. Because of this, the dynamics of Concorde are quiet unique.
In 1997, the Department of Beautification in Concorde voted for a plan calling for an experimental park system in the area. The result was a man made, artificial creek intertwining throughout the town. Of course after this park, naturally deemed Concorde Creek Parkway, was established, plazas were built, meaning property values would rise. Because of this, it is of no surprise that semi-high rises and condo's float above the flat terrain of Concorde. While the businesses don't reflect the wealth, the park system and the residential developments do. Of course, the majority of the population is transit employees, meaning that they travel from Concorde, via the Strand Linje North into Augusta and more importantly Holly Grove and Cresent City.
Because of the money going into the city, the commuters heading out, Concorde is a very quiet city. Very tranquil, peaceful, far enough away to be rural, but not far enough to be isolated. Be warned though, if you tend to stay in Concorde for a prolonged period of time, bring money, a smile, and look nice. The people of Concorde, while nice, will tend to shown those that don't belong.
Almost as if it was a private clubhouse, without a golf course…so far.
Concorde
Strand Linje North-Concorde Depot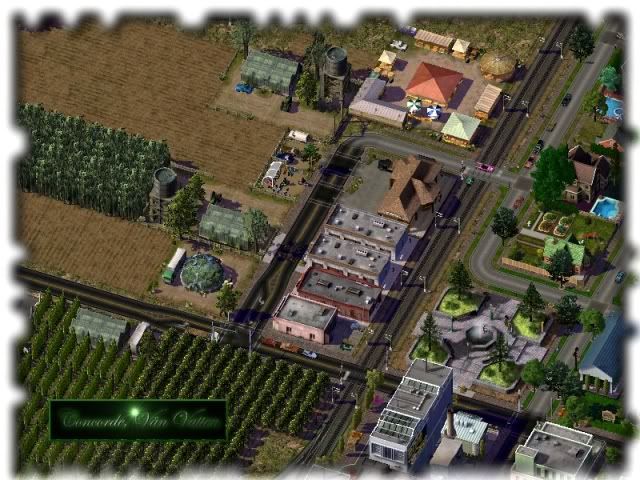 Main Street (VV16)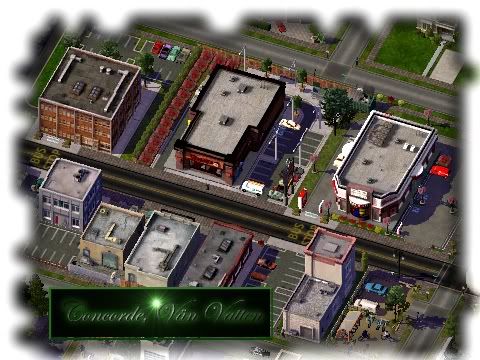 Concorde Creek Parkway
Concorde Nature Center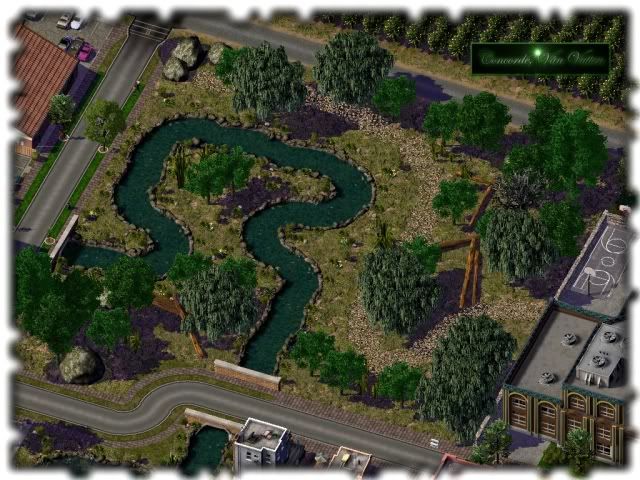 Get used to this image, it's about to get plentiful!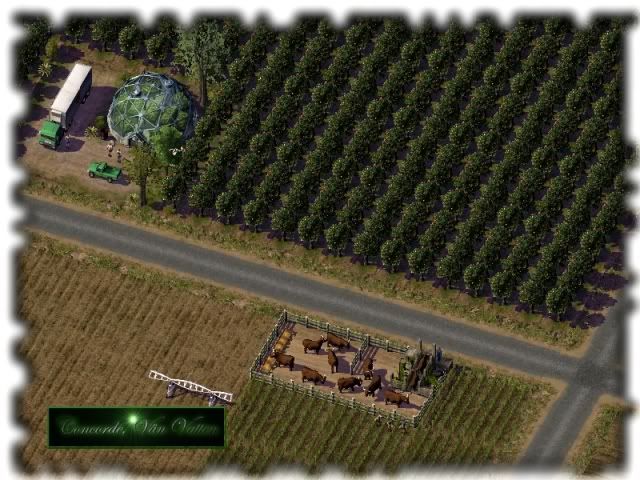 -Jet-