Trill Point
Trill Point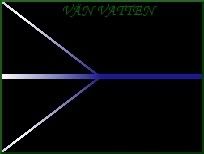 Trill Point for the longest time, starting after the recovery of the 1920's was a startup agrarian village just east of Hickory Center along VV1. A few farms along the northern woods of VV. When VV1 was further stretched from Hickory Center to the northeastern frontier of VV, the growth sparked a rapid industrial development of Trill Point. Still a small community along the 2nd Fork of the Hickory River, industry had a small port, a small church, and a few farms of the area.
For years Trill Point seemed…stuck in its era, no one complained, but the world around it kept growing. That was until just recently. In 2003 the Syv voted in a new ambitious plan to create a northern superhighway connecting Ciscal, Hickory Center, Trill Point, Fontana, Shooter, Augusta, and Deepwater. It would replace the two lane road that stretched and winded throughout the arid north with a four lane divided highway with controlled access. In 2009 the new VV1, also known as the Forgotten Royal Highway (FRH) was completed in Trill Point. At the same point, a new port was created in the western side of Trill. Because of this new ferry route, the majority of the population of the eastern half of Hickory Center was now traveling into Trill to use the ferry across to Lindsborg. A new residential high rise and commerce sector was developed near the water front, a massive interchange between VV1, Old VV1, and Portside Boulevard needed to be created, known as Trill Crossing was built and completed earlier in 2010.
Since the creation of this massive transportation system upgrade the population of Trill Point has doubled in population. A new medic aviation post was created just east of Trill Point. On top of this, the North Central Line starts in Trill Point and continues all the way to Concorde and beyond, both industrial lines and passenger lines.
Trill Point is the ideal bed and breakfast community now, sitting between Hickory Center and Lindsborg. It has a future, but right now, the people are content with what they have at the moment and appreciate their past.
Trill Point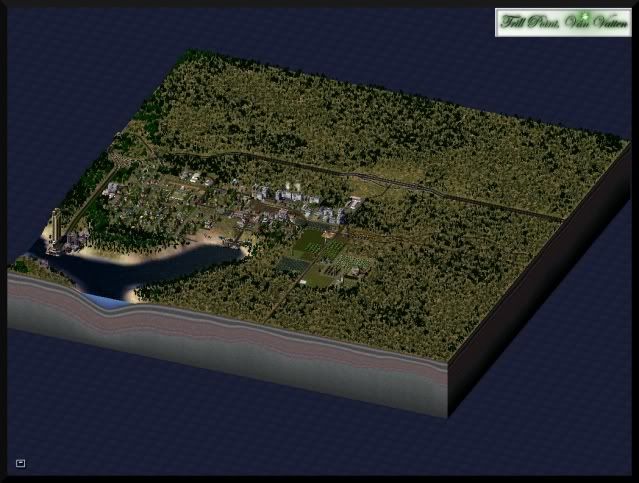 Trill Crossing at VV1, Old VV1, Portside Blvd
The New Hawkin's Port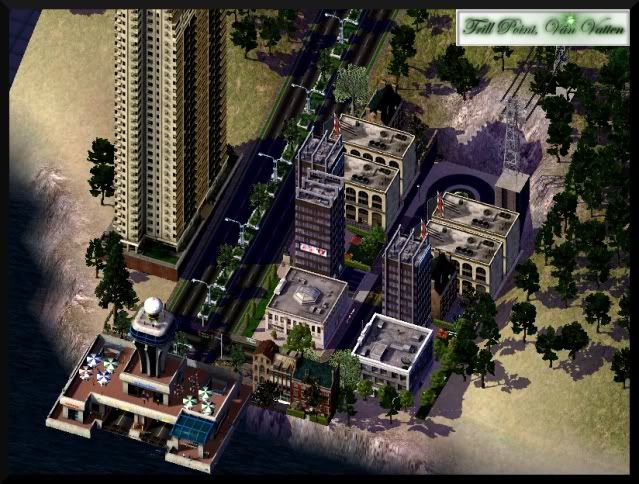 Trill Medical Aviation Post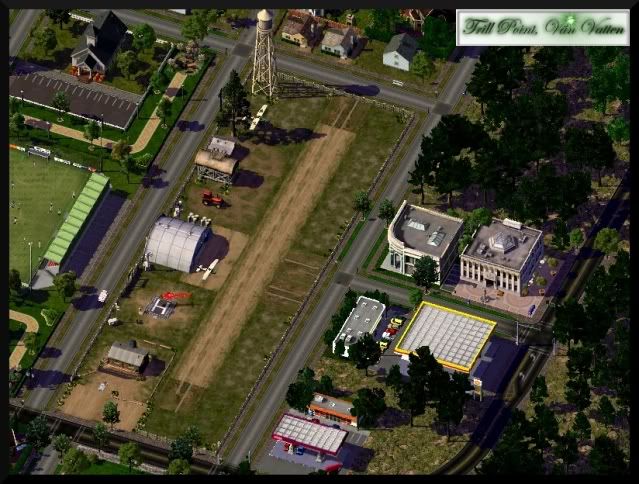 Trill Point Industrial Yard
The roots of Trill Point...agriculture
New intersection of VV4 and VV1/Forgotten Royal Highway
Old VV1 and North Central Line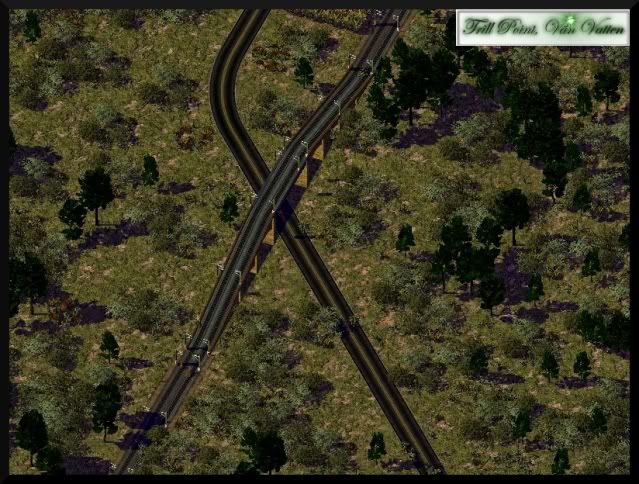 Heading east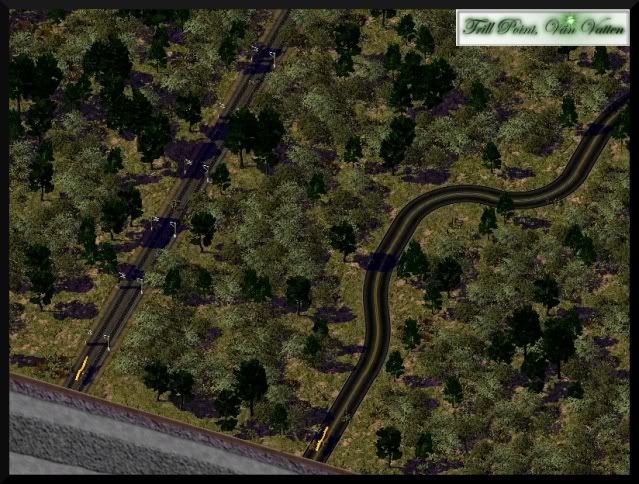 -Jet-