Santiago de los Gatos Caballeros
Wirdleonian Piedmont: Santiago de los Gatos Caballeros
Princess Ava has always been a supporter of the Schulmania military and has been in several battles herself. She felt compelled to do something special for veterans who have completed their service and been honorably discharged. She decided to follow the ample she read about the Roman legions founding towns and have veterans receive their own town as a reward for their service. Princess Katherine quickly approved the idea and a site was selected in the Wirdleonia Piedmont District, southeast of the regional capital of Robinia.
La Princesa Ava siempre ha apoyado el ejército de Schulmania y ha ido a varias batallas. Se sentía obligada a hacer algo por los veteranos que ya habían terminado su servicio y se habían licenciado con honores. Decidió seguir el ejemplo que leyó sobre las legiones romanas que fundaban ciudades, cuyos veteranos de guerra eran recibidos en su ciudad como recompensa por sus servicios. La Princesa Catalina apoyó la idea rápidamente y seleccionó un lugar adecuado en el Distrito de Wirdleonia Piemonte, al sureste de la capital regional de Robinia.
A little music while you read…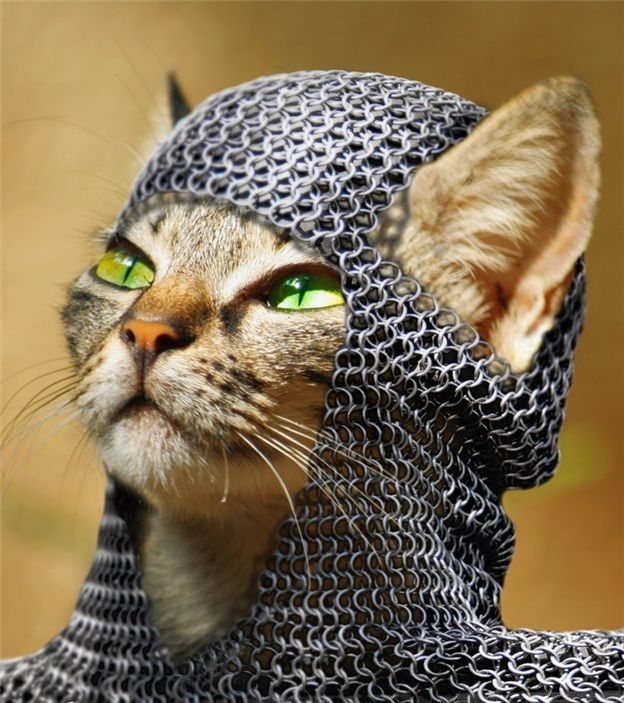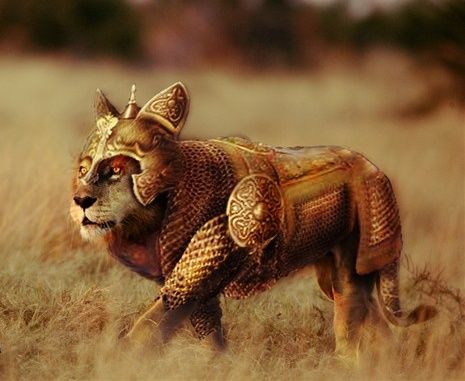 The town will be named for the noble soldiers who served so valiantly – Santiago de los Gatos Caballeros
La ciudad llevará el nombre de los nobles soldados que lucharon con valentía – Santiago de los Gatos Caballeros.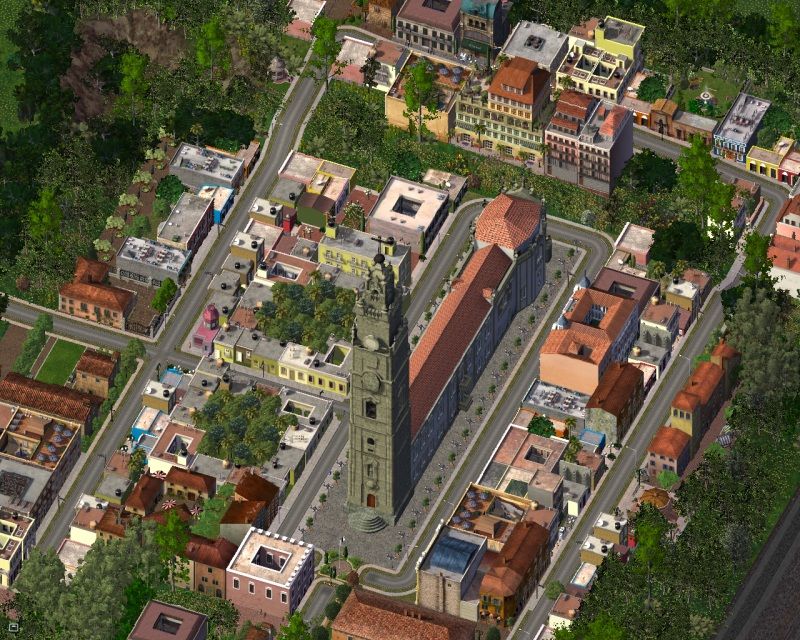 The centerpiece of the town is the massive church, Iglesia del Nuevo Cibao
El edificio central de la ciudad es la imponente iglesia, Iglesia del Nuevo Cibao.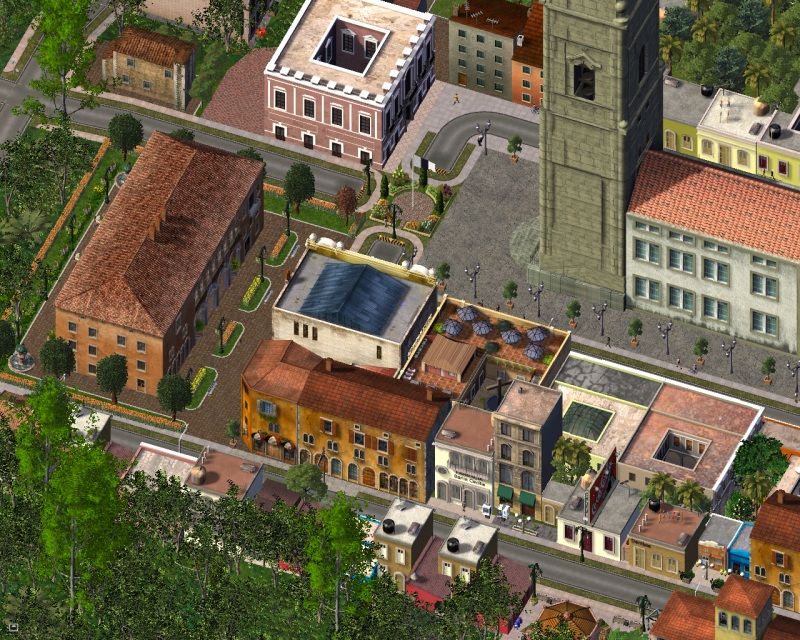 The church fronts a small plaza with a flag at its center, a reminder of a grateful nation
La iglesia está situada enfrente de una pequeña plaza con una bandera, un recordatorio de la nación agradecida.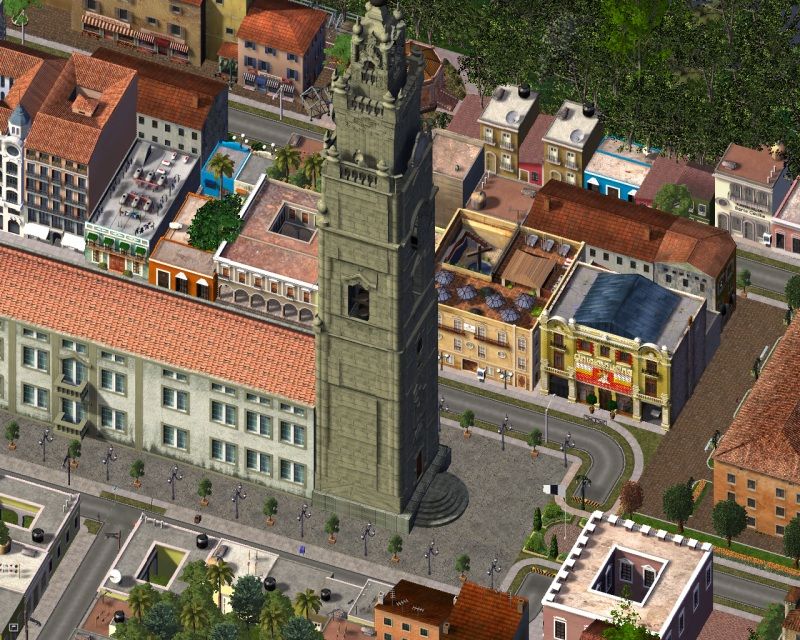 The church is surrounded by homes and businesses, one of which is Chicken King. Roads lead toward Robinia and to The Wirdleplex.
La iglesia está rodeada de casas y negocios, uno de ellos es el Chicken King. Las carreteras llevan hacia Robinia y el Wirdleplex.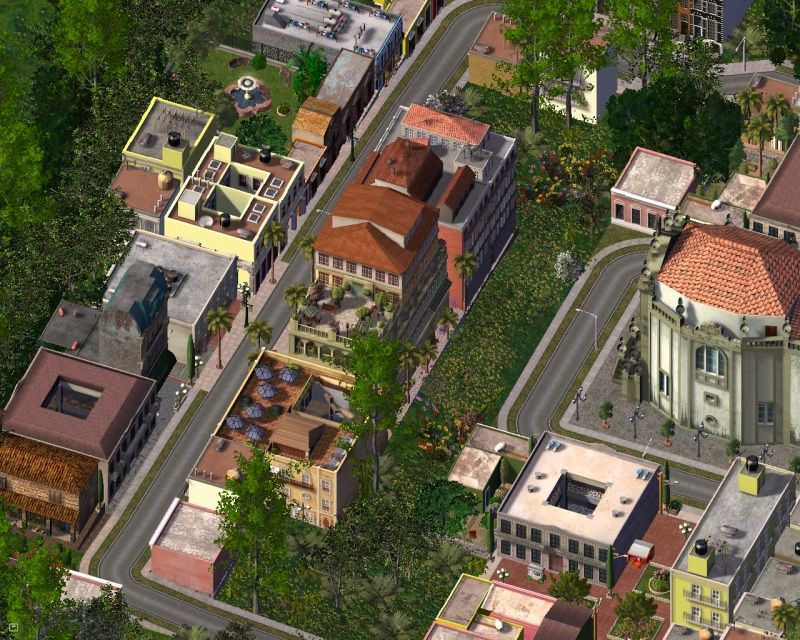 All homes are free to veterans, who also can choose to live off their generous pensions or to open their own businesses, supported by a special grant program for entrepreneurs
Todas las casas son gratis para los veteranos de guerra, que además, pueden escoger entre vivir de sus generosas pensiones o abrir sus propios negocios, financiados por un programa especial para emprendedores.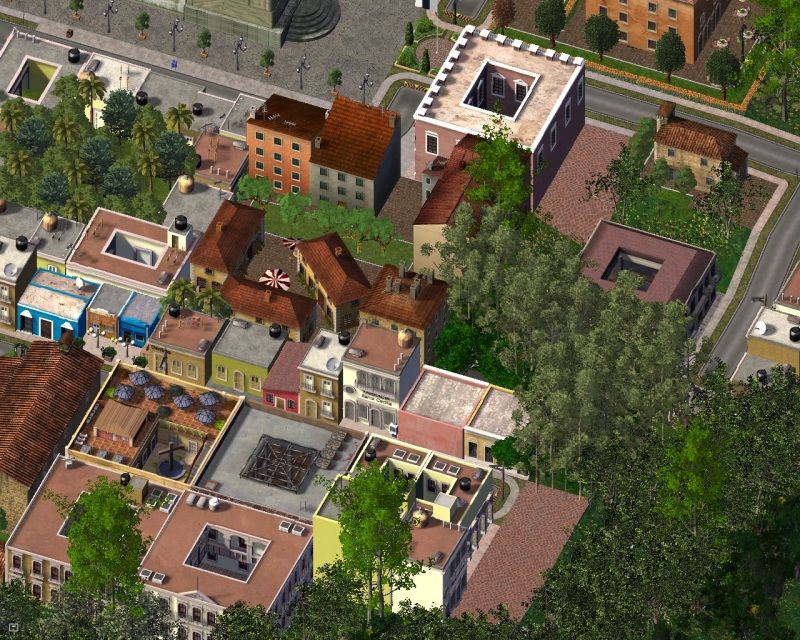 Quite a few military personnel have decided to head here
Un buen número de militares han decidido establecerse aquí.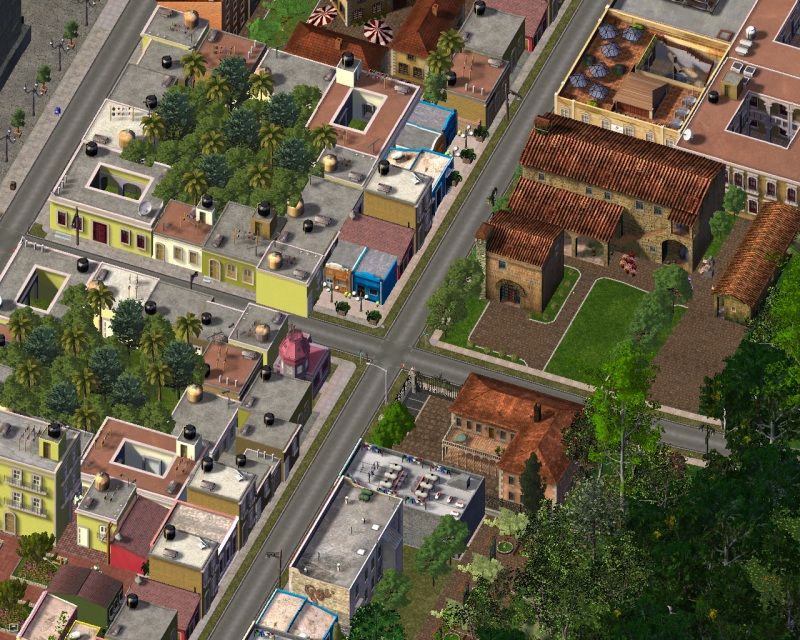 Near a cluster of homes is the food processing facility owned by Chinola Maracuya, the famous chef
Cerca de un núcleo de casas se sitúa la planta de procesado de comida, propiedad de Chinola Maracuyá, el famoso chef.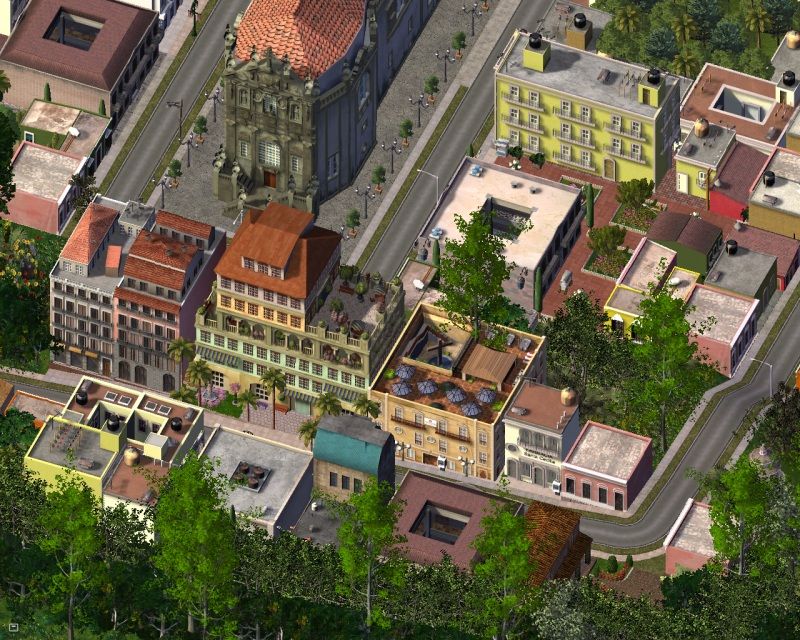 A lovely villa overlooks the church. It is specially equipped for cats who have lost more than six lives. Specialized care is onsite and they are held in the highest esteem.
Una preciosa villa con vistas privilegiadas de la iglesia. Está especialmente equipada para gatos que han perdido más de seis vidas. Allí se les proporcionan cuidados especializados y se les tiene en una gran estima.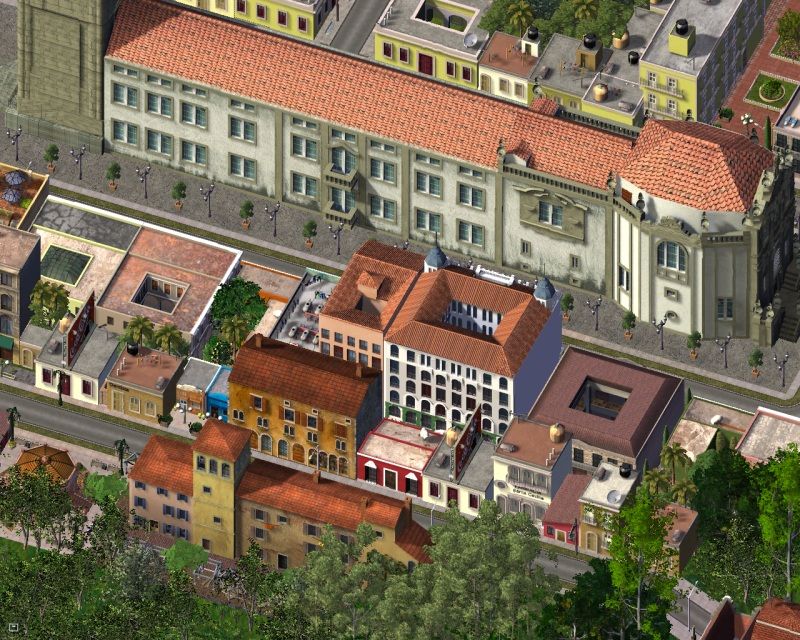 A block east from the church is the town's market, Mercado de Macoris, offers a wide variety of goods and a lovely café.
A una manzana al este de la iglesia se encuentra el mercado de la ciudad, el Mercado de Macorís, que ofrece una gran variedad de productos y una acogedora cafetería.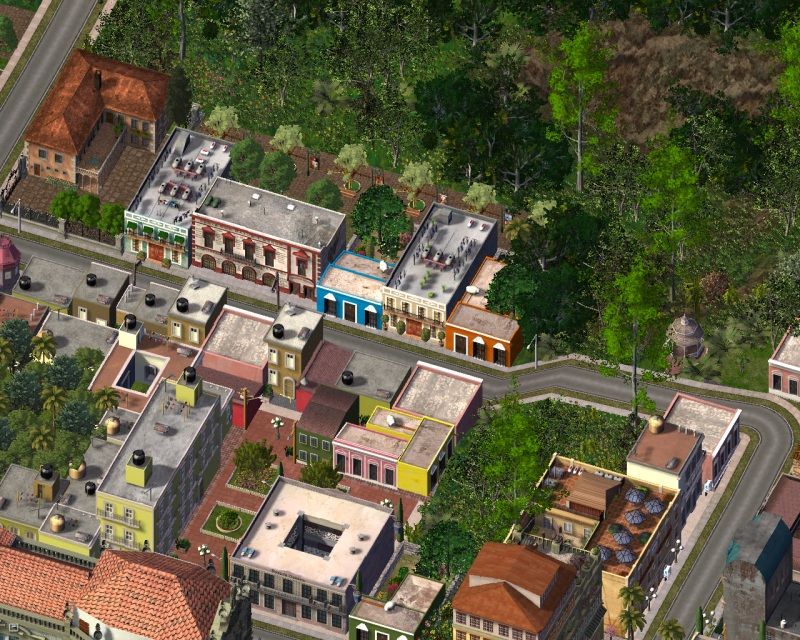 To the west are shops, homes and the school on the corner
Al oeste hay tiendas, casas y la escuela en la esquina.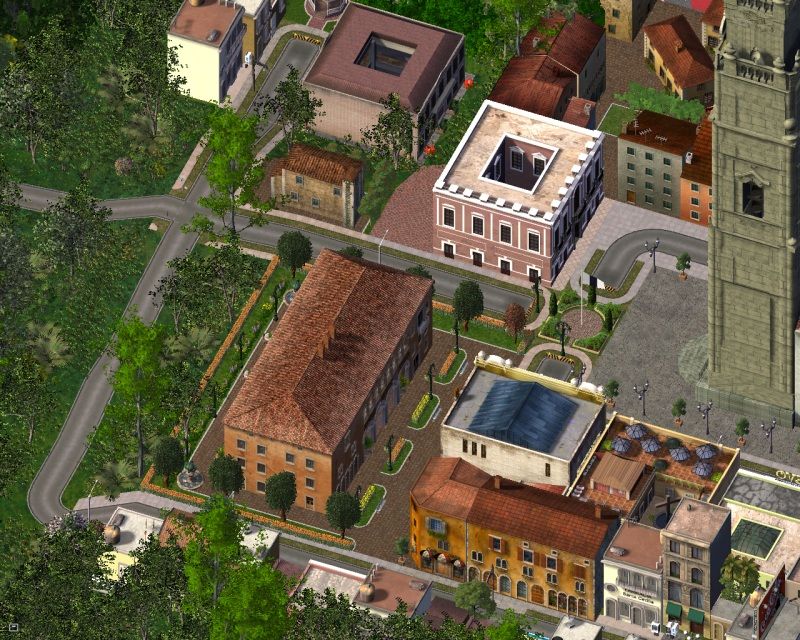 The Military Support and Housing Agency operates the town's municipal services from this building next to the square. Across the street is the distinctive salmon and white form of the town's cultural center
El Soporte Militar y la Agencia de la Vivienda operan los servicios de la ciudad desde este edificio al lado de la plaza. Al otro lado de la calle, se encuentra la llamativa forma de color salmón y blanco del centro cultural de la ciudad.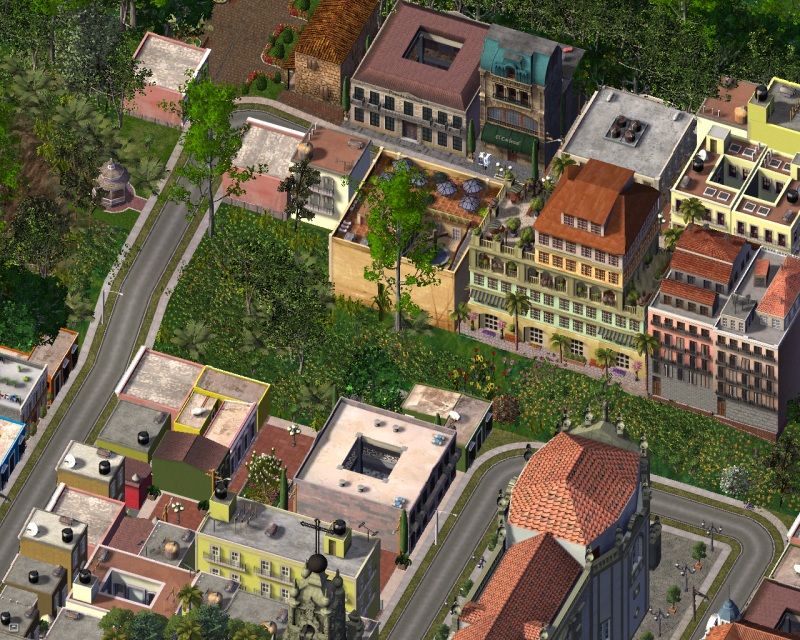 A variety of homes overlook the church
Una gran variedad de casas con vistas a la iglesia.
The charming Mission Higüey can be found here as well, nestled between homes
La encantadora Misión Higüey, se encuentra aquí, casi oculta entre las casas.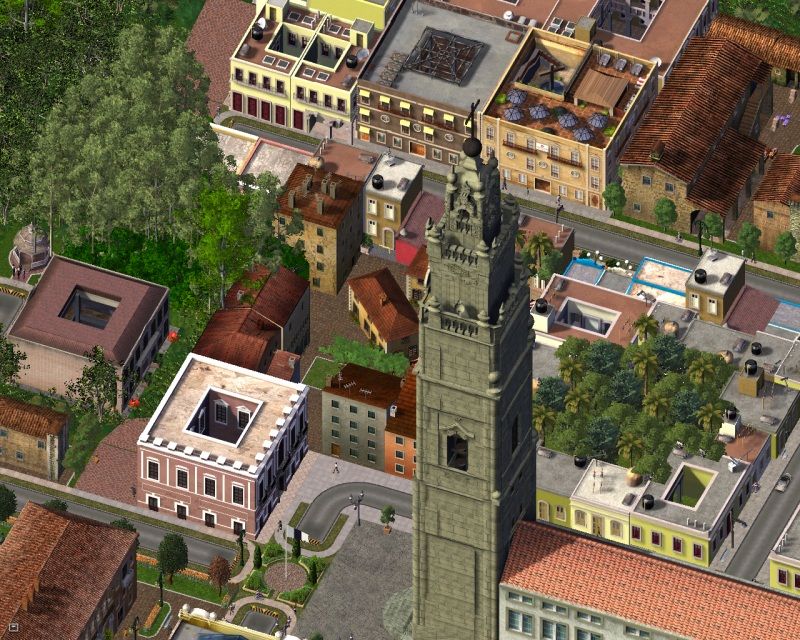 The church's belltower can be seen from far off and is the town's distinctive icon
El campanario de la iglesia se puede ver desde muy lejos, y es un icono distintivo de la ciudad.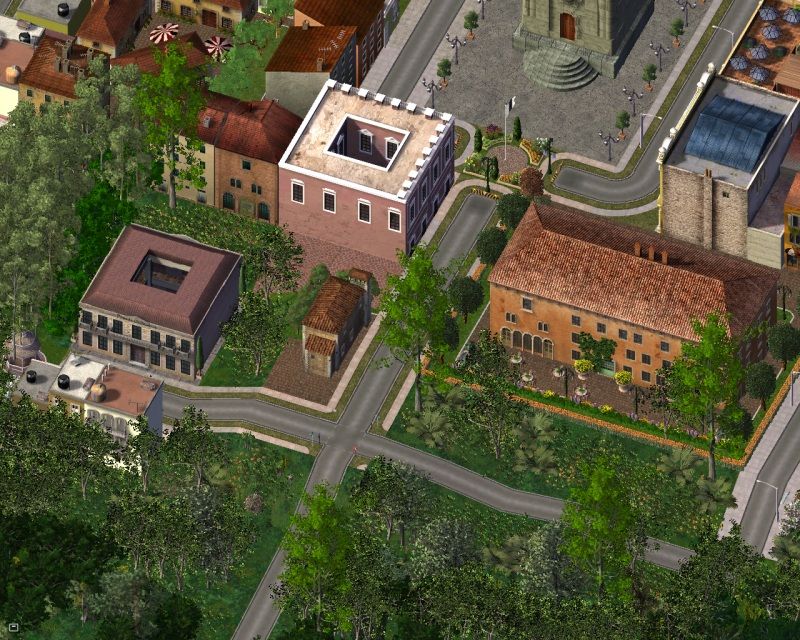 Behind the municipal and cultural centers, the road toward The Wirdleplex heads southward
Detrás de los centros culturales y municipales, la carretera hacia el Wirdleplex lleva al sur.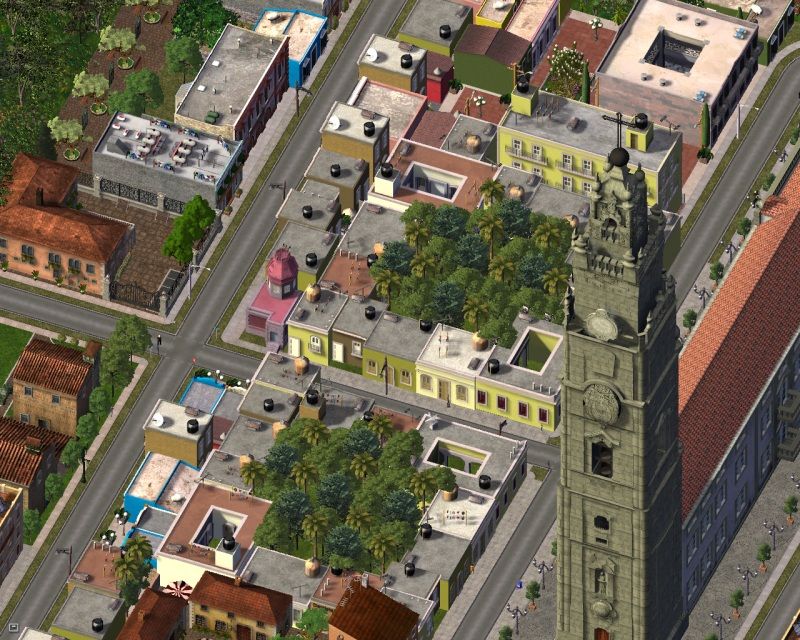 Calle San Cristobal leads west from the church toward Robinia
La Calle de San Cristóbal lleva al oeste desde la iglesia hacia Robinia
Of course, who would want to head out of such a nice town just yet?
Por supuesto, ¿quién querría irse ya de un pueblo tan bonito?
Princess Ava is very proud of how the town turned out
La Princesa Ava está muy orgullosa de cómo ha quedado la ciudad.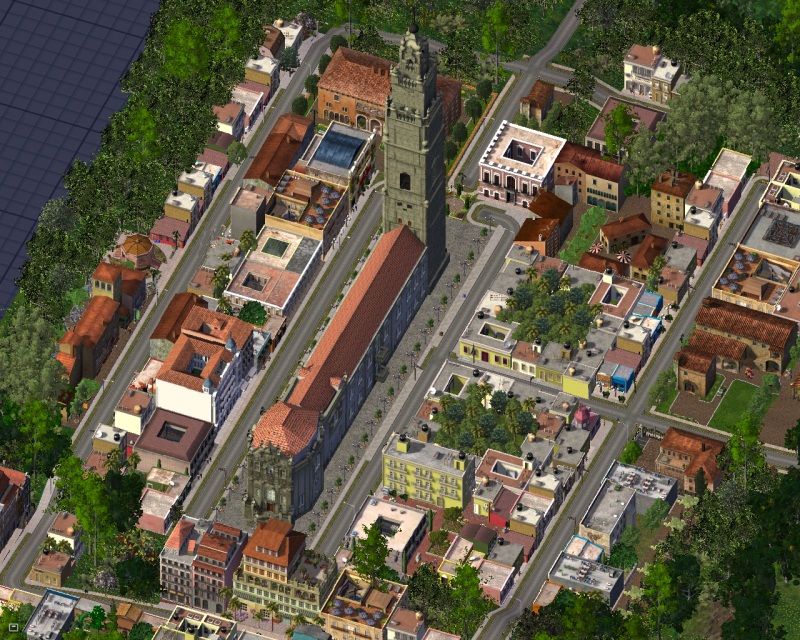 The church is very long and thin, which makes for a very nice plaza around it
La iglesia es muy larga y estrecha, con una bonita plaza a su alrededor.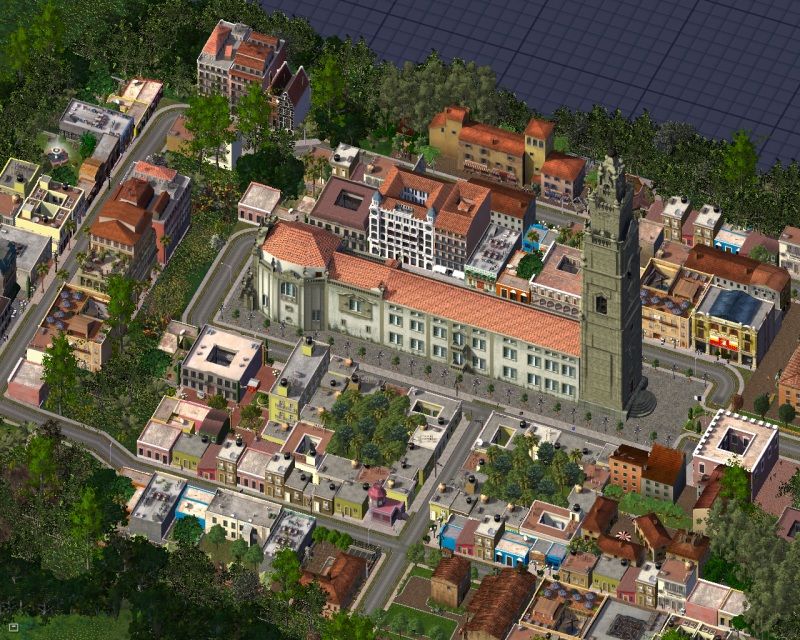 This town's Chicken King has a special feature this week: Chicharrones de Pollo!
El Chicken King de la ciudad tiene una oferta especial esta semana: ¡Chicarrones de Pollo!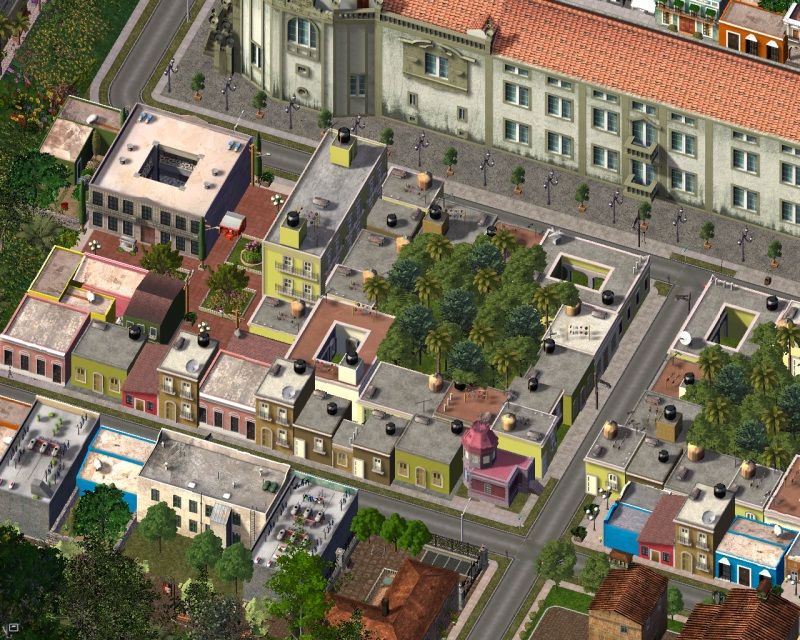 Please come visit Santiago de los Gatos Caballeros, the town with the longest name in Schulmania, again soon!
Vuelvan pronto a Santiago de los Gatos Caballeros, la ciudad con el nombre más largo de Schulmania!
NOTE: Special thanks to TekindusT, who graciously assisted in perfecting the Spanish translation of this chapter. ¡Muchas gracias!