Welcome to Emerald City Islands,
Here a quick explanation about the things I've done to my city to make it how it is today.
Forming the Islands
The last ugly square looking islands are replaced by nice more natural looking islands whit forest close to the shorelines to protect and give health. What I also did to the shorelines is smoothing the shores and raising the land behind it and reinforced the walls whit stone/concrete walls so when a big wave or tsunami strikes the people of Emerald City Island are well protected.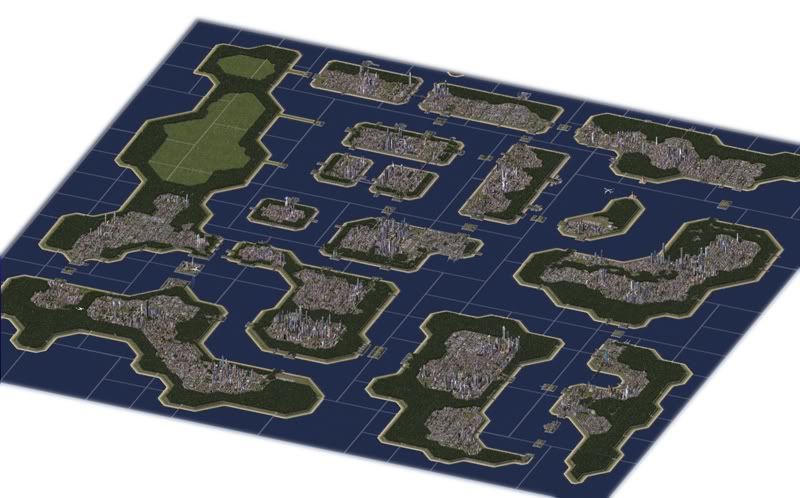 Streets and crossings
Changed the way of constructing streets. I tried to make a minimal amount of crossings by curving the streets. And I left out the slopes for roads by smoothing height differences.
Tunneling
Made some custom parks to fill in the gaps of the tunnel walls and some parks that have the same texture as my sidewalks. Making tunnels is one of the most time consuming thins in Emerald City Islands. As you can see I bring my highway, railroad and monorail down in tunnels so that they are less polluting and don't take in as many space as they would when they are on the ground. Tunneling is also a good way to connect the many Islands of Emerald City. And because of the tunnels between the Islands the ferries in Emerald City Island do not have to pass any obstacles so this way they can go faster and hove shorter routs.