No more slopes, new buildings and new part of my city
@figgy: i tried to remove the slopes and i think i succeeded.
On the picture below you can see the numbers 1 and 2 these are my new parts of the city.
This is my road map.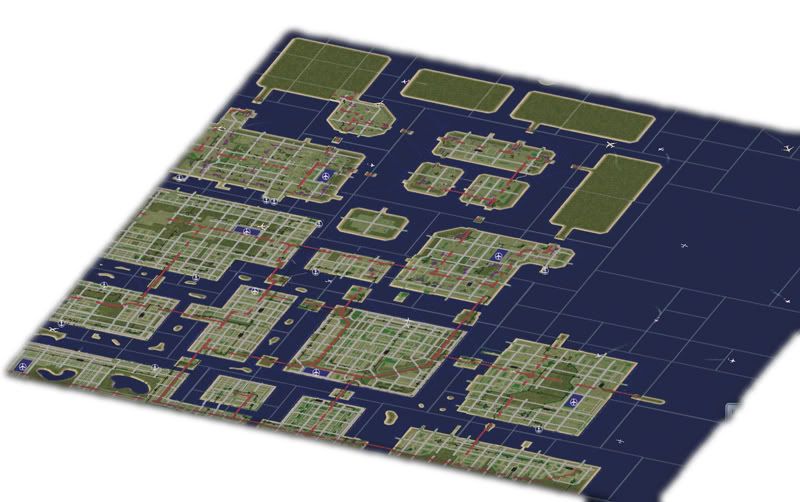 Now i am going to show you how it looks.