Still growing
@SmartbyLaw: Every day is going to be hard. I'll try to make a journal once every week. And thanks
@simmytu: Bedankt! En hier komen ze dan.
I did a lot of downloading and upgrading in my City. I am going to show some photos from my new buildings and new made parts of town. All my buildings are growable ones i do not want to have plopable building because this way its always a surprise what is going to be coming and i like that.
In the above picture you can see the 3 levels that my city have.
Level 1 is where you can see the monorail going underground in this level is also my railwaytrack and highway.
Level 2 is where you can see the offices, canals and also the avenue's.
Level 3 is where the residantials are in the above picture.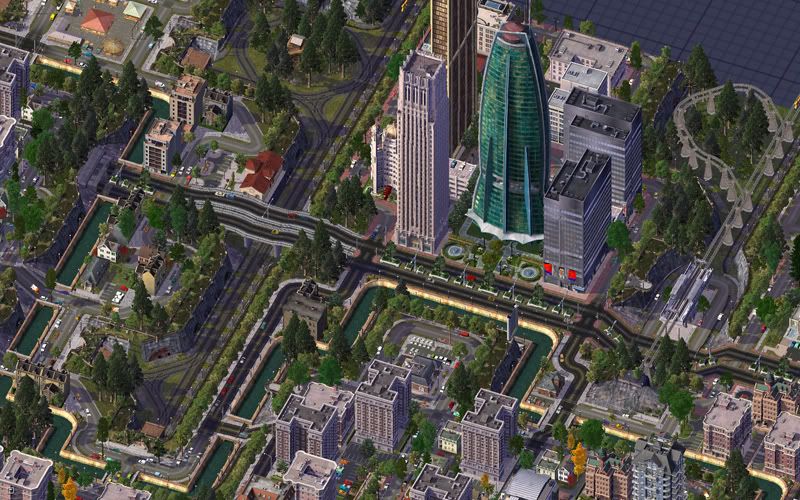 I do verry much like the green building in the above picture. I also always make turning points for my monorail and train because that way i can do the 'you drive it' missions and turn my trains at the edges of the map.
In this part of town i did put the commercial zones in level 3 and the residentials down in level 2.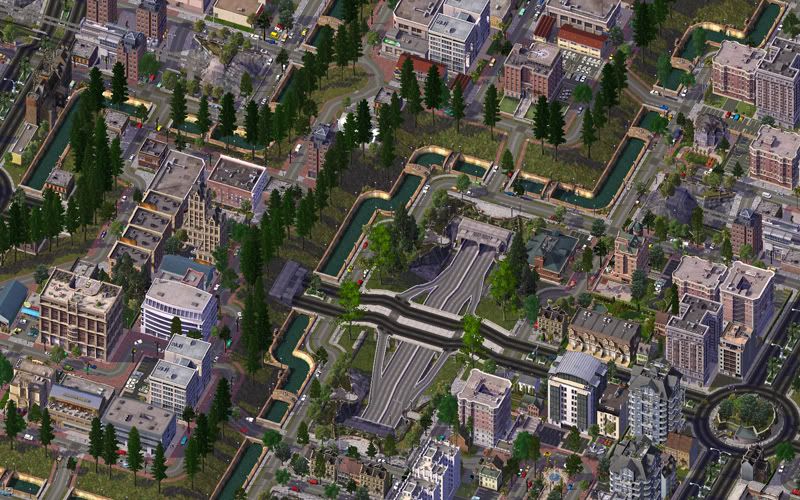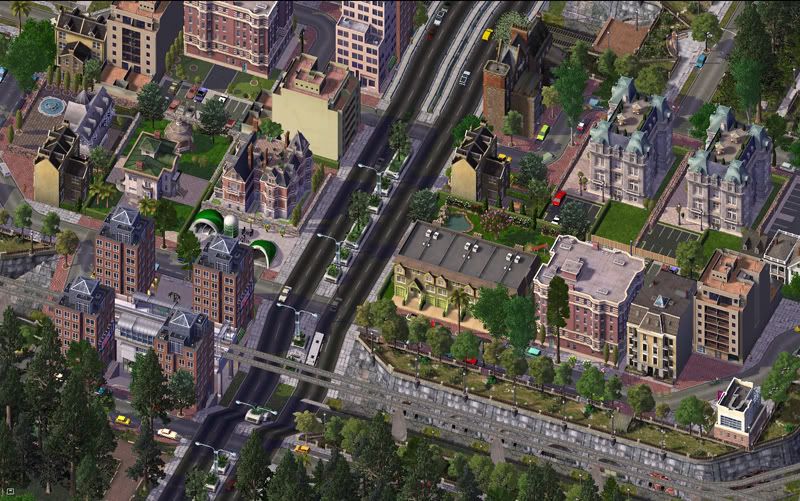 Here the commercial zones are at sea level (level 1).