Bridges and tunnels
Here i tell how my cities are connected by bridges and tunnels.  The green and yellow numbers on the picture bellow show where they are (T1, T2, T3, T5, T6, T7, B1, B2, B3, A1).
T1, T2 and T3
I the picture above you can see how the city is connected by tunnels. The green (M) marks the monorail-tunnel, the red (H) marks the highway-tunnel, and the ® marks the railroad-tunnel.
B1 and T5
The residentials are connected with the commecial-zone, not only by a bridge (B) also trough tunneling (RT) marks the railroad-tunnel and (MT) the monorail-tunnel.
T6 and T7
Here you can see how the sims move from one city trough a other by railroad (RT). They also can go by car and bus trough the highway-tunnel (HT)
B2 and B3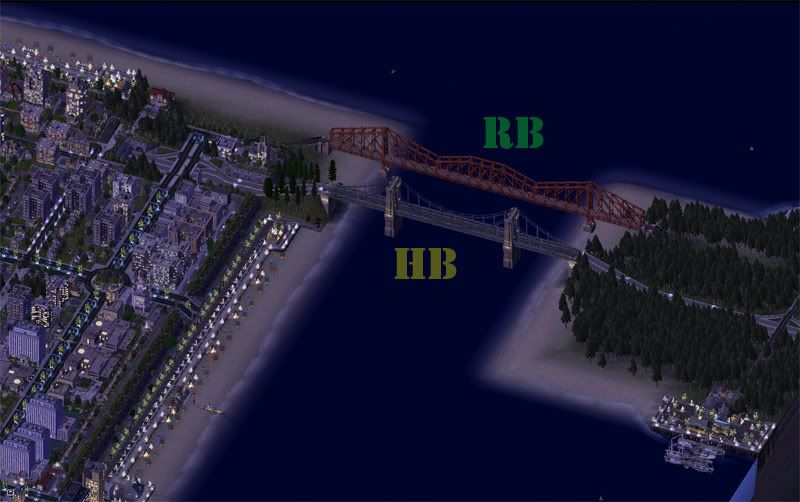 (HB) Highway-bridge, (RB) railroad-bridge.