Kostelec - Modern port
Entry posted by Daan300 ·
368 Views
Today part two about Kostelec: the first part of the modern port and some of the more recent city districts.
The modern port is located across the river that runs through Kostelec, the sea is to the left on this picture. Besides the port some of Kostelec' "modern" districts are located here, housing estates from the 1970s and 1980s. Most of the dockers and their families live here. Also visible is the southern entrance to the Harbor Tunnel, connecting old Kostelec (top right, not visible here) to the port.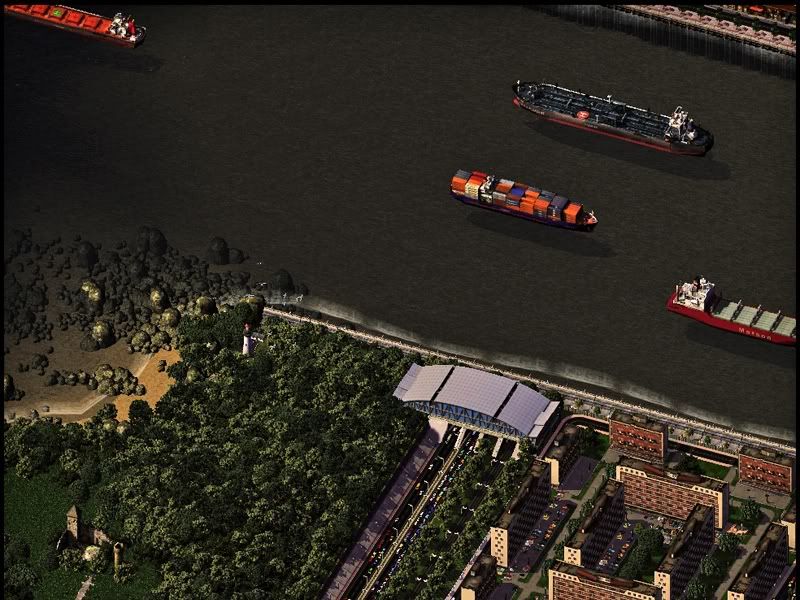 From modern port to old harbor.....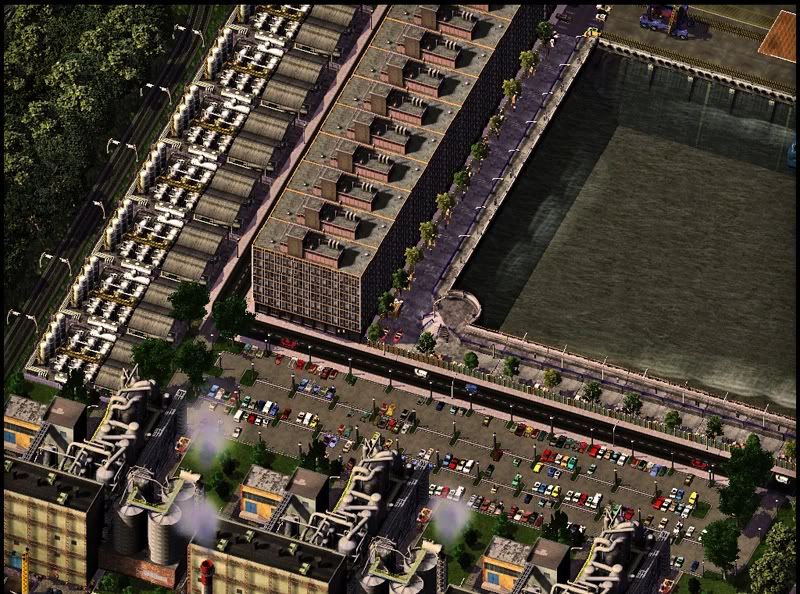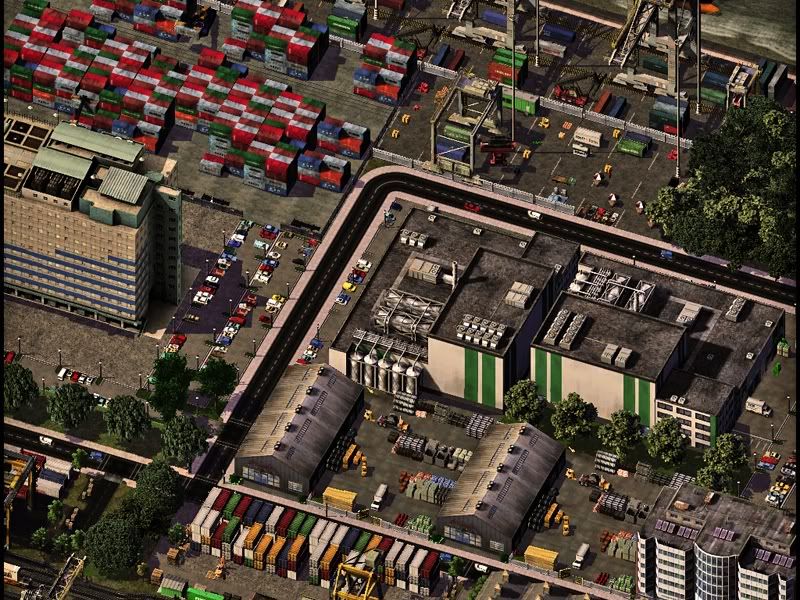 The Harbor Tunnel. Old Kostelec is located to the bottom right.
And an overview of this entry.

Goodnight and see you next time! Thank you for visiting!