Kostelec - Old Town and Old Harbour
Entry posted by Daan300 ·
373 Views
This entry is the first of several entries on my latest project: the city of Kostelec and its harbour.
Before we get to the pics, first a brief description of the city and what to expect in the next entries:
The city of Kostelec is one of the largest cities in the Illyrian Empire (164,002 inhabitants (2003), not including the metropolitan area surrounding it) and is the center of the Kostelec County. The city itself was founded in the fifth century, though nothing from this era remains. The oldest part of Kostelec is the small town of Kopec, once independent, but annexed to Kostelec in 1765. Kostelec had long been an independent maritime city, not belonging to any state, before it became part of the Illyrian Empire in 1466. In 1870 Kostelec regained some of its former independence when it gained constitutional indepence and was governed directly by its own governor. In the XIXth century the city was extensively rebuilt after a great fire and so almost everything in the city center dates from this period.
In 1919, after WW1, the city declared its indepence from the Empire and became a short-lived republic. Soon after, however, in 1920, the Empire recaptured the city and it was reincorporated into the Empire. Since then it once agian became very prosperous and its harbour would grow into the largest in the Empire. Because of its harbour the city has many excellent connections to other part of the country, both by rail as well as by road.
In this entry and the ones to come will visit the city center (Old Town), the old harbour, modern Kostelec and the modern harbours. We will also pay a little visit to the town of Kopec (last 3 in the next entries). 
So, let's get to the pictures. Enjoy!
The Old Town and from top to bottom: the main square and church of st. Catharine from the XVIIth century, the Old Town theatre, and at the bottom the monastery and church of st. Vitus (patron saint of Kostelec) from the XIIIth century. Inbetween the buildings runs the so-called "Korzo", the main street of the Old Town.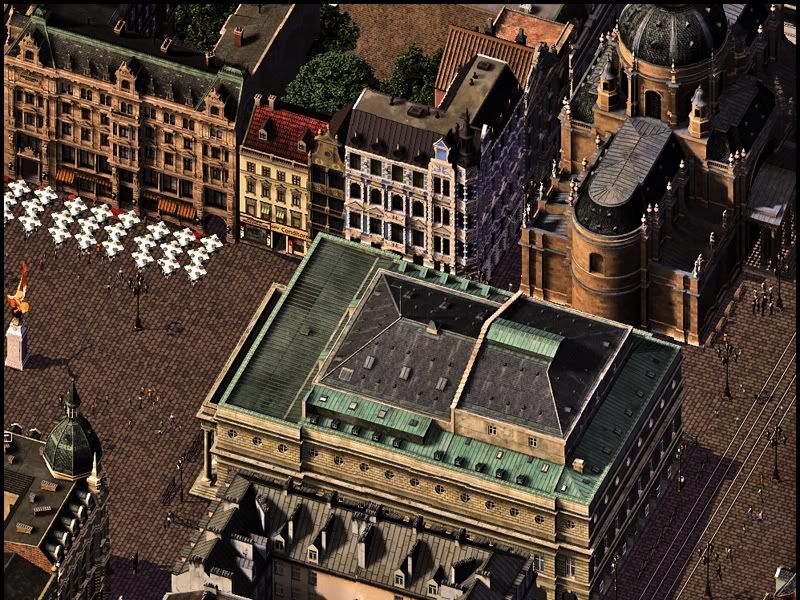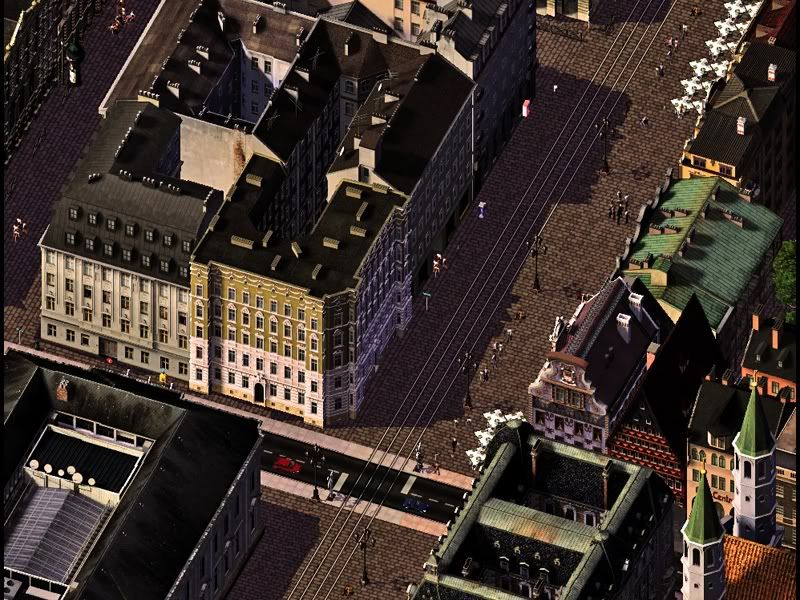 Part of the Old Town (main square to the left) and the XIXth century extensions to the right. The main sights here are the XIXth century cathedral of Kostelec and to the top right the Admiralty building, also from the XIXth century. To the bottom left part of the so-called "Old harbour", still in use today.
Different view of the same area.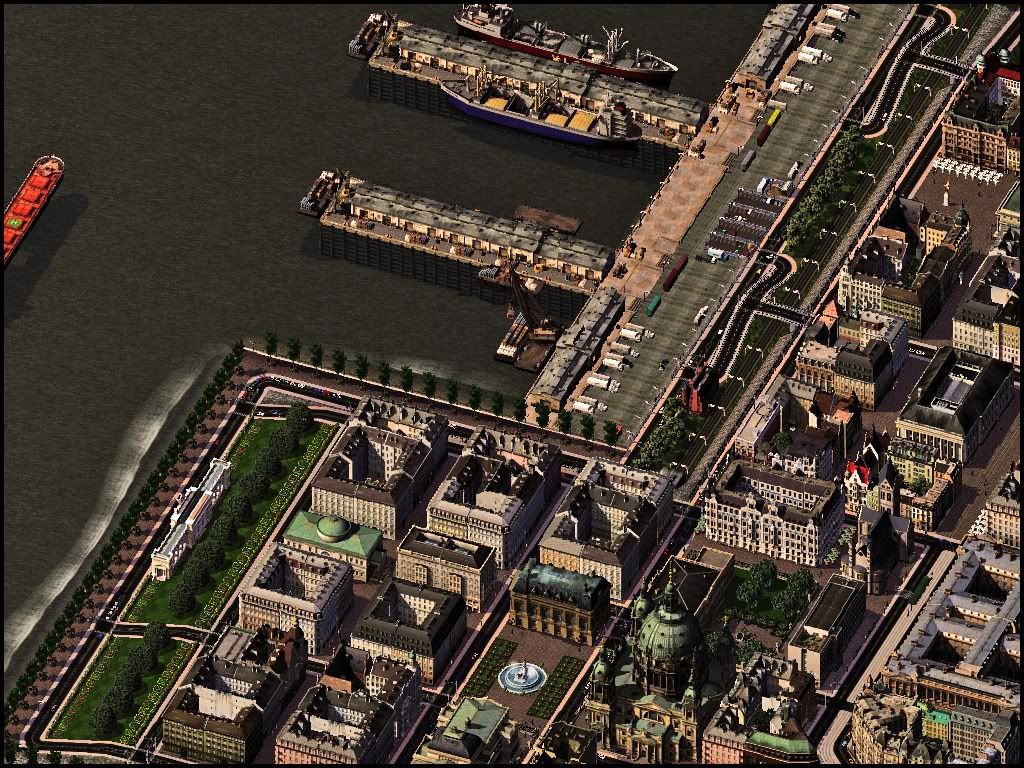 Inbetween the Old Town and the harbour runs the main east-west railway, connecting Kostelec to Illyria's capital, Petrohrad.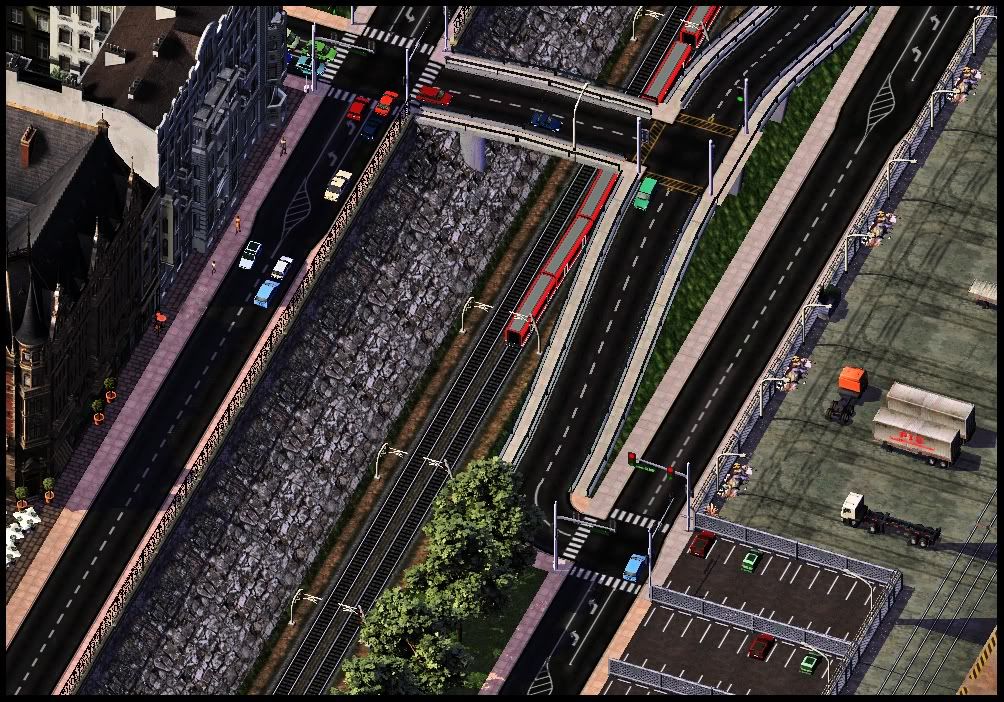 And another view of the Old harbour. At the bottom a small part of the modern harbour is visible (more in the next entry).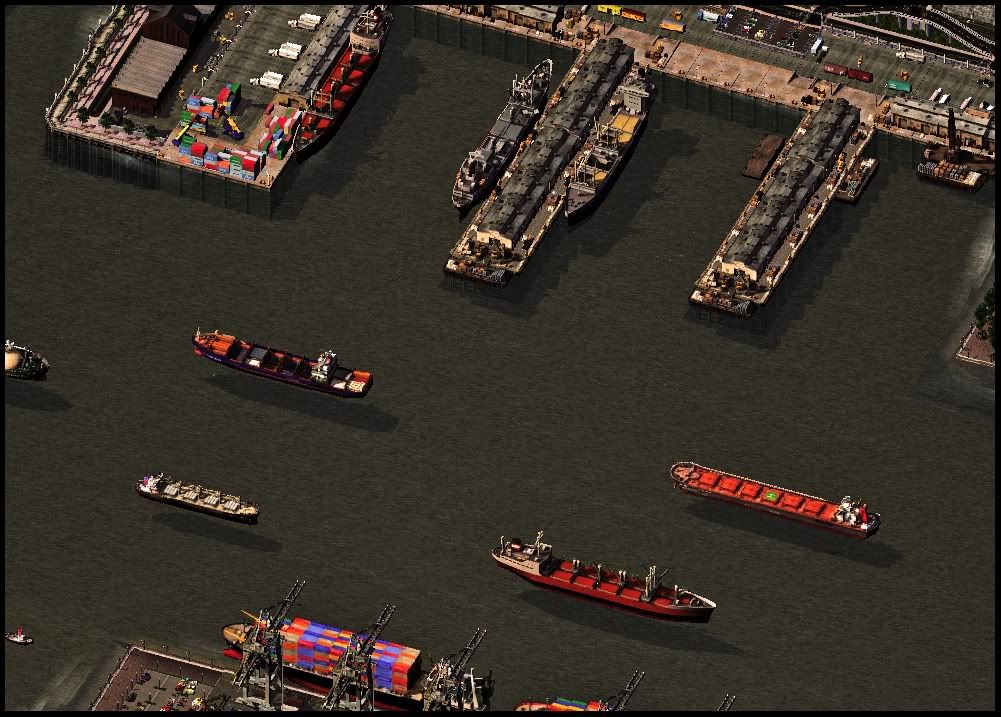 To conclude this first entry, here are two preview pictures of what is to come. See you next time!