HDCensus: September 2012 Edition!
Entry posted by simlink ·
693 Views
Welcome to the HDCensus - September 2012 Edition!
It is the the update you have been waiting for! Today's update will see us explore the growth of Holt District since its launch on July 27th. Building in the region on my part was paused on September 27th, when data for the update was starting to be gathered. So exactly 2 months of growth will be covered in this update.
In this update we will be exploring a number of things: we will have a look at population growth for each municipality, major developments across the region as well as progress on HDHIP - the Holt District Highway Improvement Plan. The region has experienced tremendous growth since the launch of Holt District. The region's municipalities have sprawled, with 8 out of 9 cities experiencing growth. The one decline in population was by a mere 0.1%. So as you can see, Holt District is becoming a popular place to live. In addition to strong growth, 3 municipalities experienced tremendous growth - these 3 exceeding 100% growth!
This update is broken down into the categories as mentioned, so you won't be too lost. So sit back and relax, this is a HUGE update; the largest of this CJ's life so far. Enough of my talking... let's get started!
Let's get started with population data!
For each city there will be: the current population, population growth/decline, and RCI population.
We start with the region:
The region has experienced massice growth thanks to the promise of increased mobility from HDHIP leading to suburban developments in the west and the region-wide condominium boom.
We begin the individual muncipalities census data with Sherkston:
Sherkston experienced massive growth thanks to the ongoing condominium boom. Demand to residential space in Sherkston has eclipsed supply, driving prices skyhigh.
Next up is Manatee, just south of Sherkston:
Manatee experienced modest growth, mostly occuring from suburban housing developments. The condominium boom has just hit Manatee, so changes from the boom will be represented in the next census.
Now we start into the towns, starting with the coastal paradise of Shorecoast:
Shorecoast, too, experienced modest growth. Most growth came from a new low-density development and small condominium complex.
Just north from Shorecoast is the bedroom-community of Midport: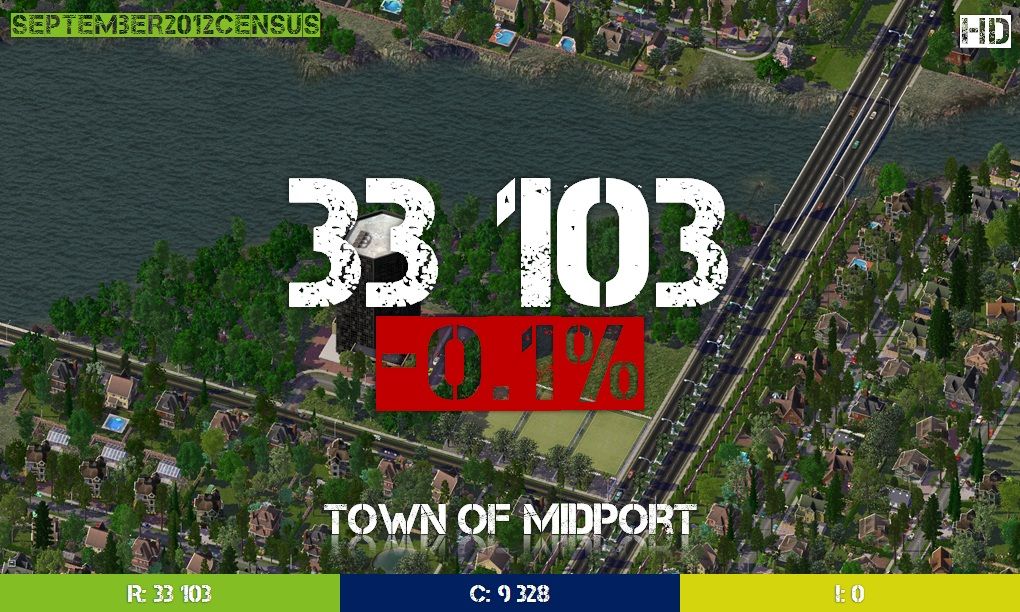 Midport is the sole municipality in Holt District to experience a population decline. No new developments have occurred in Midport, and the minimal decline was due to shifts in the average household size.
Heading to the community south of Manatee, we arrive in Norecount: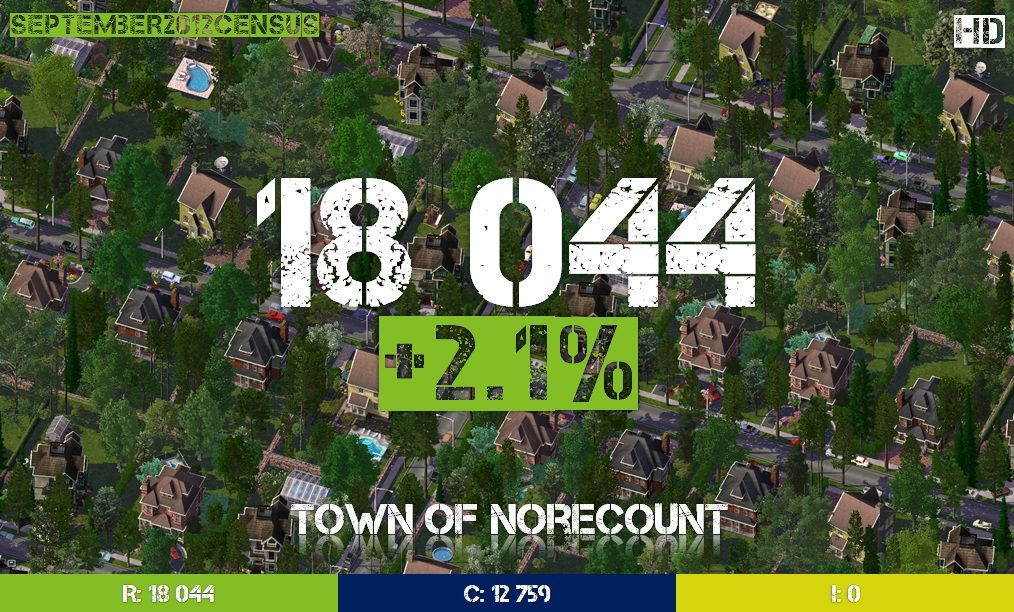 Norecount is another municipality of modest growth, seeing the small amount of growth occurring from an extension to the main residential area in the town. Development in Norecount has lagged behind the pace of its neighbours.
Heading straight up north on Highway 40, we arrive in Dofino; just north of Sherkston:
Growth in Dofino exploded, thanks in large part to demand to live close to, but not in, Sherkston. Its small, charming downtown area is a big attraction to people looking to move to the region. Lower house prices help, as well.
And for the last of the towns, we arrive in Old Port, which certainly is no longer struggling:
Told ya! In the first municipality, of 3, which experienced more than 100% growth is Old Port. After years of neglect, Old Port is gaining a foothold as a charming place to live. A massive, master-planned community is driving growth.
We move into the large, rural portion of the region with the 2 townships. We begin with Northwest Holt:
If you though growth in Old Port was astounding, Northwest Holt may have blindsided you.
Formerly a series of small hamlets, Northwest Holt now has a thriving suburban expansion, leading to population increasing more than 4x it was.
And last, but definitely not least, is Saltfield. Saltfield experienced the largest growth of all municipalities, even more than NW Holt...
Development encouraged by the fact HDHIP cuts straight through the municipality has lead to massive strides in development. Large tracts are being developed at once, with development of office space occurring as well.
And there we have the population growth! From -0.1% to 788.2% population growth, Holt District is growing like a weed. Current projections see the region's population soon hitting 800 000. We shall see where it goes next census...
But... we're not done yet!
Holt District didn't grow via magic! In this section we are taking a look at some of the major developments that occurred across the region.
Many of these will be explored in greater depth in future updates.
The condo-boom may have only just hit in Manatee, not early enough to affect its statistics for this census, but it has already exploded and is changing the landscape.
The size of the condominium boom is really astounding... the project seems to stretch on forever. When complete, it will be nearly as large of the downtown area of Manatee. This section of development is hugging an existing office building complex and power transmission lines.
In Sherkston, where the condo boom began, population growth was particularly driven by this development. Once small houses, these houses were purchased and various developers constructed large condominium buildings.
In Dofino, the building-boom has been particularly large. Large, new subdivisions have been constructed in tandem with large amounts of office space; such as this development of commercial space.
The construction of houses has also exploded in Dofino, as evident by its nearly 70% growth rate. This stretch was previously unoccupied grasslands.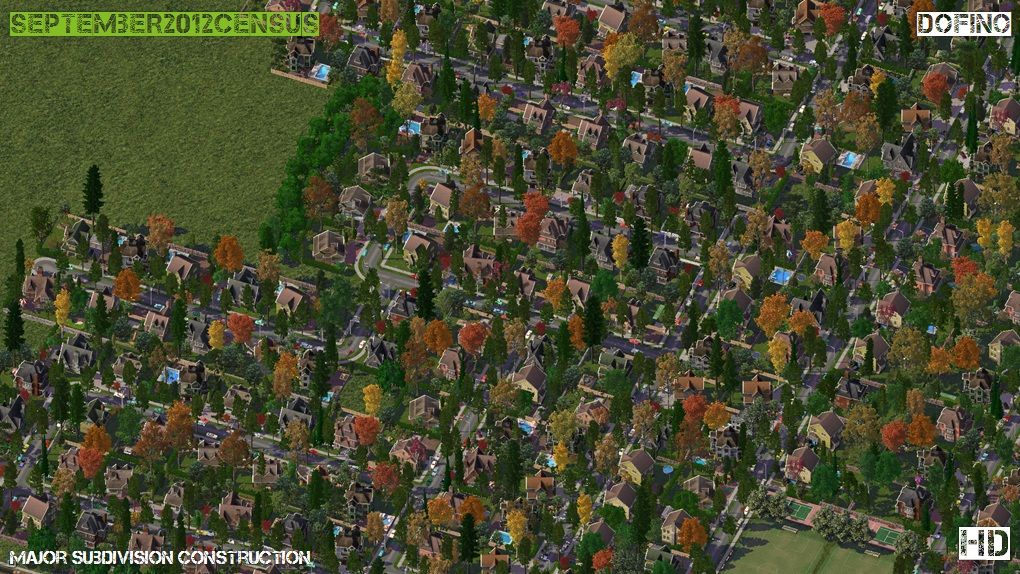 Would you believe this is Old Port, especially after the gloomy economic outlook given in previous updates? After a change in fortunes, Old Port is now in the midst of a massive expansion. It is home to the first privately-developed master-planned community, which will soon start construction on phase 2...
As you also saw, Northwest Holt had a soar in population, by over 400%! Starting as a small, huble collection of Hamlets; Northwest Holt is now a booming suburban municipality, which will soon have 2 highways intersect in its midst. Here you see one of the many new suburban developments.
The condo boom has even bitten the previously rural community. Though not towering skyscrapers, the sheer umber of mid-rise buildings has led to a large population increase. Commercial development is also beginning to take off.
Meanwhile in Saltfield, massive residential expansion has led to a need for expanded infrastructure. Here you can see a 2-lane road being widened to 4 lanes, just before it intersects the future Highway 82.
And that's it for major developments! There was certainly a lot more than we saw.
Much more will be revealed in the coming updates, which will focus on the growth and projects we saw today. And there is still a lot more to be developed...
As Holt District has increasingly become a hub of development activity, the province announced a project to expand the region's highway system. Entitled HDHIP - Holt District Highway Expansion Plan - the plan is adding 3 new highways to the region. We've seen some progress up to now, and now we will see some more.
This will likely be the last dedicated progress-update for phase 1. Soon we will see it completed.
Starting in Sherkston, we see the reconstruction of the Highway 40 / Highway 140 interchange. Soon it will become the 40/140/282 interchange - with highway 282 coming into the fold.
Much of the chanigng of this interchange involves the construction of new ramps to Highway 282. here we can see where highway 282 will end, splitting to highway 40 and highway 140.
As part of the reconstruction of this interchange, acceleration and deceleration ramps are being constructed due to the expected increase in traffic.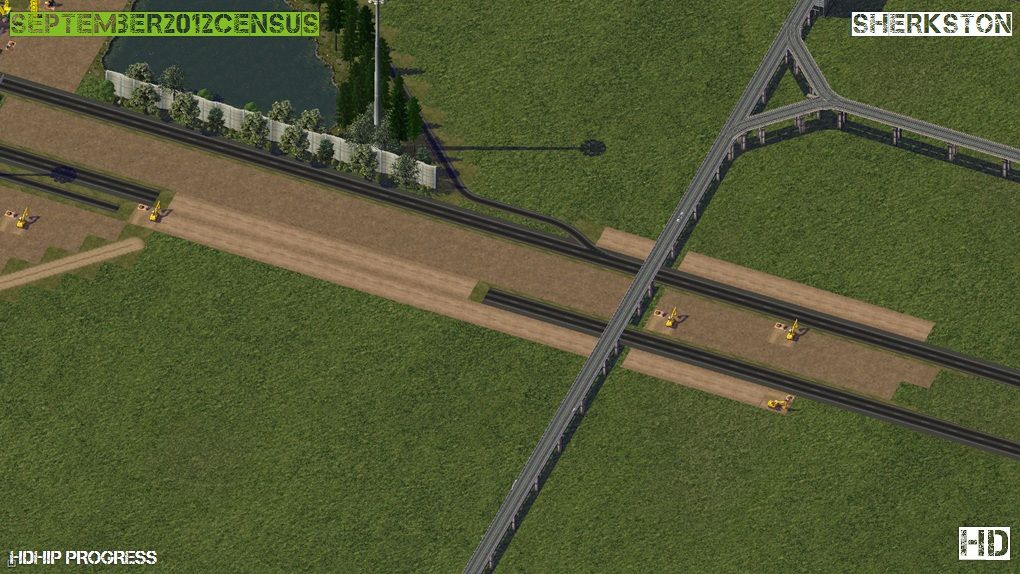 Due to the layout of many of the new highway ramps, highway 140 has been closed temporarilly. This is to allow a more expedient reconstruction of the off-ramps, which will lead to both highways; 282 and 40. An overpass was demolished to allow for the widened highway.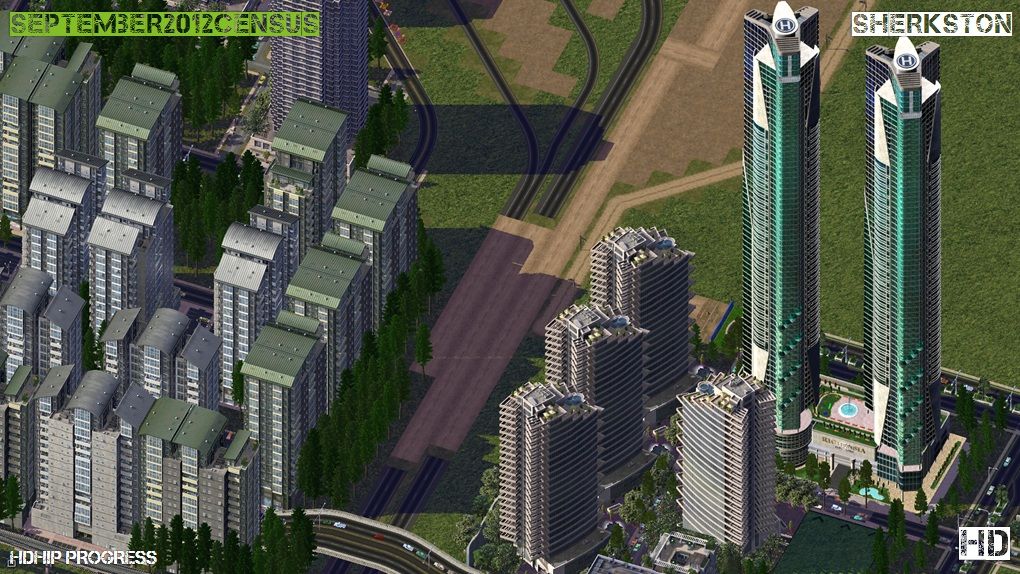 Here we see progress in Saltfield, an overpass for the highway being constructed.
Due to the road having to go over the highway, engineers decided to extend the overpass past the parallel road and loop it around. Residents already approve of the resign, saying it has eased the flow of traffic and made safer a once dangerous intersection.
Here we can see another overpass in Saltfield; along with the highway snaking its way through the area.
This is the first paved-section of the highway to be completed. Its curved nature is met by the approval of residents, who like the fact it has avoided cutting through the forest as much as possible.
Here we see a road parallel to the highway winding itself to the other side of the highway. This section has just been paved, and is the catalyst for the remainder of the paving job.
And that's that for the HDHIP progress report - and the entire census! I've hope you enjoyed it - they will continue to be bi-monthly or quarterly. Time will tell.
I sincerely hope you enjoyed this update! A lot of work went into creating the census, development review and HDHIP progress report. It was a massive update... and will lead to a number more updates exploring all the new developments that have been occurring.