Page 41: Anno 2065
Entry posted by Terring ·
2,013 Views
After 4 months of construction, some backups and several crashes, the Terran city is finally here
. Have in mind that this is a city of the future, so be prepared for a lot of "mistakes"
. Before exploring the city, here are some useless facts. This city has many different layouts. One of them used in my very first city journal, Spicross. Not something nice as you can see
. An another one is the application of my experimental skyscraper district layout, which got tons of negative comments because "it's very expensive, it's spread out the buildings too much, it's boring, it isn't reality, you have to cheat to have this, it's a terrible stupid idea, you put the same buildings in your examples over and over again..."
.
I spend a huge amount of time for this city and I know that my M.D. is not popular at all, but I really want to read your comments and ideas
Check your comments for my replies
Page 41: Anno 2065
"If technology does not liberate all people for the pursuit of higher aspirations in human achievement, then all its technical potential will be meaningless."
Jacque Fresco
Let's call this city Futura. Obvious name, isn't?
This city established in the shores of a river, surrounded by a dense forest. The city has everything, from huge skyscrapers to underground homes. Oh, please ignore the ugly neighbour cities, I build them just to support Futura.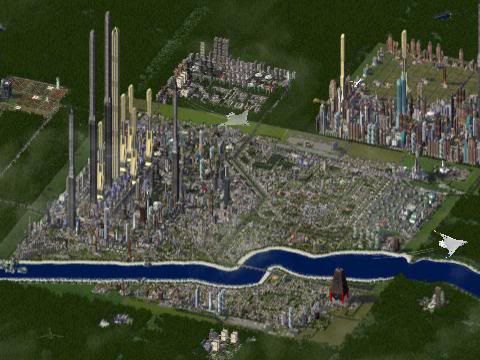 As you can see in those pictures, every area has it's own car and train layout. There is only a few traffic jam, mostly made by outside Sims. However almost everybody use the subway system. By having bus-subway combos literally in every corner and an advance tram system, who need the car?
Time to explore the city and see it in many angles. This is a cemetery next to a church. By having hydrogen cars with electric motor, the highways of the future will be more quiet. No need of soundwalls, just plant some trees.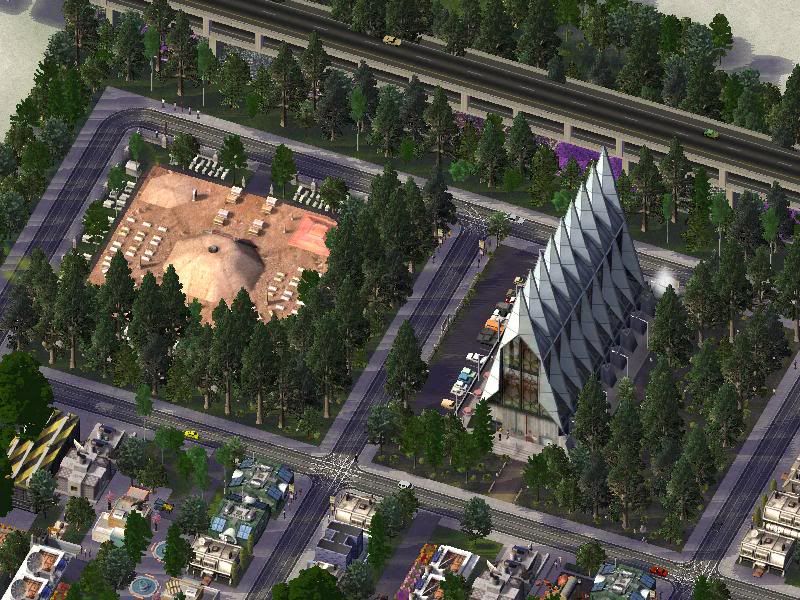 Here is a classic hotel next a modern one, with green parks close to them.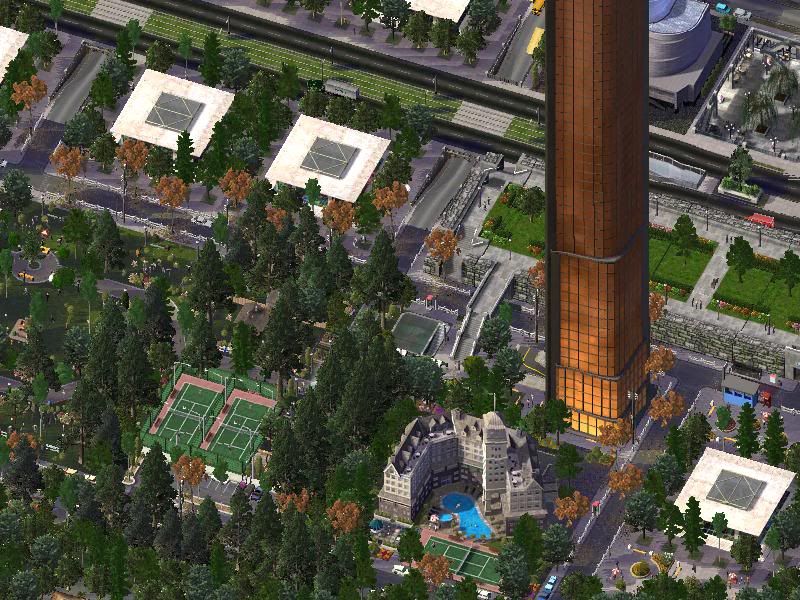 There are no residential and C.B.D.s districts here, so it's impossibly to distinguish the apartment buildings from the skyscrapers.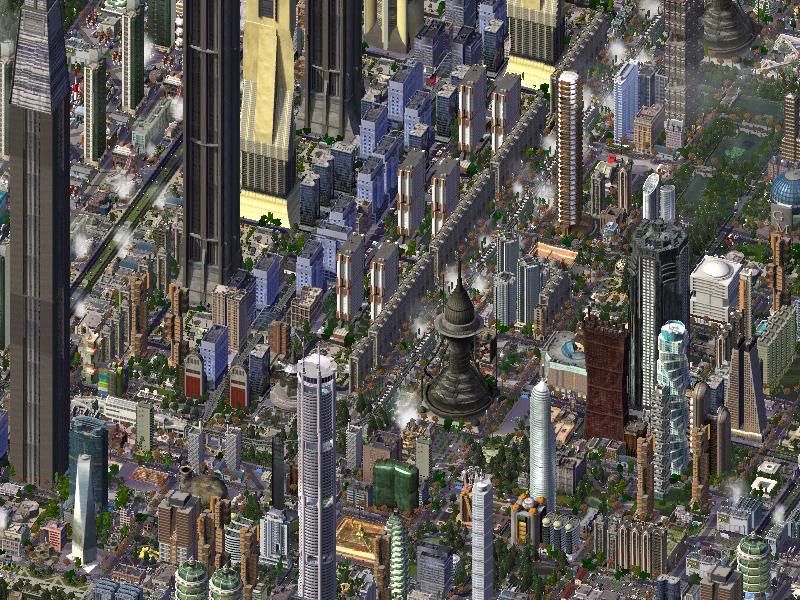 All Sim love a good game with their favourite teams and awesome concerts from their favourite singers. The domed stadiums allow both games and concerts to take place even with rain or snow, while can create spectacular holographs. There is an e-mail post office next to it.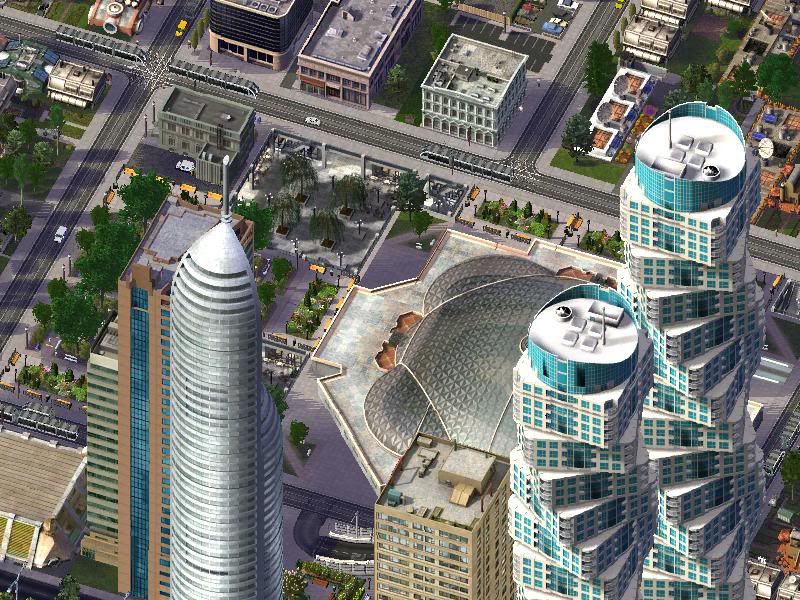 With so much trees and mass traffic, why living in terrible cities?
Futura has a lot of parks everywhere. Trees will soon become green oceans, while the buildings will be small islands in those oceans.
You can swim in those ponds if you wish.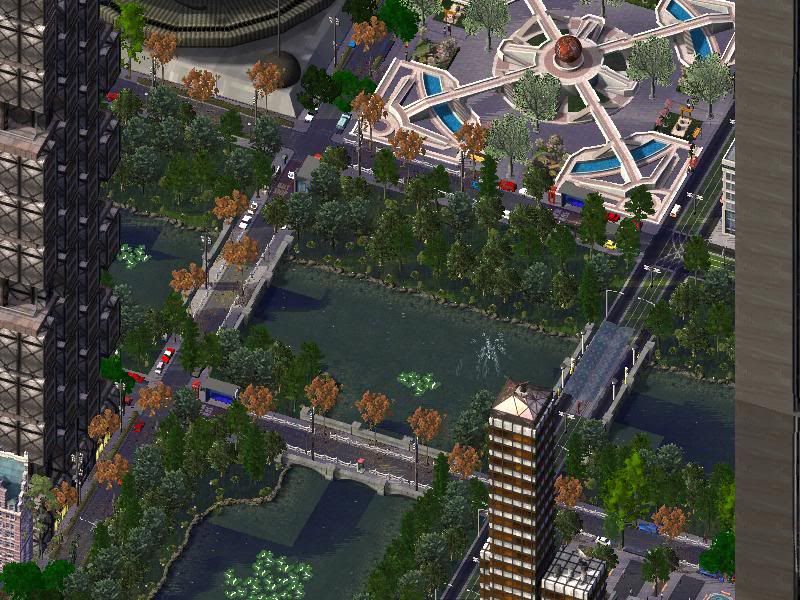 Many futuristic buildings here.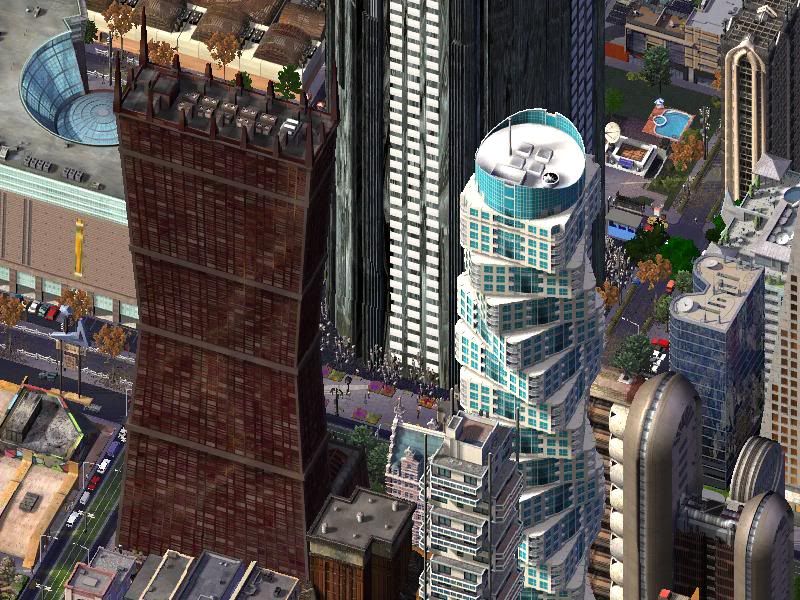 You may find somewhere here the mayor's house.
There are many skyscrapers, plazas and landmarks in this city to visit.
More futuristic buildings here.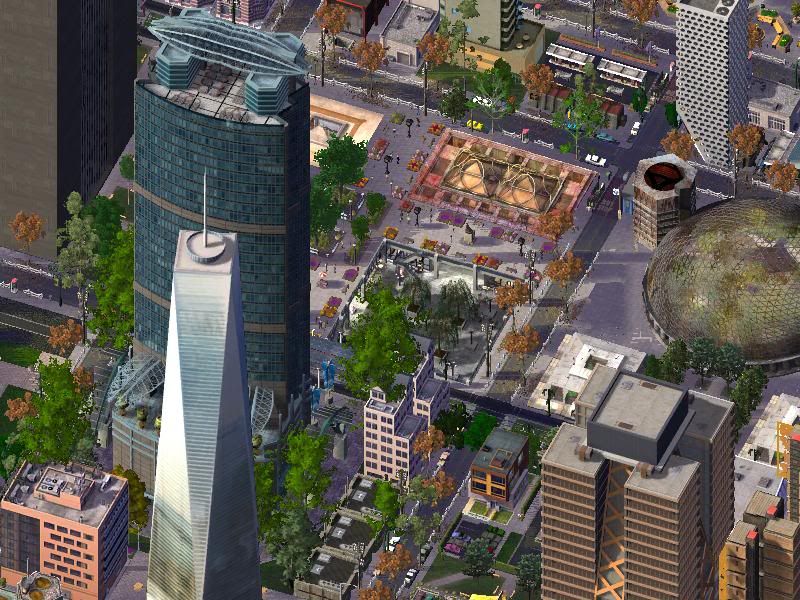 In the outside of the city we'll find factories, any kind of them. Some of them manufacture genetic engineered food, other creates cars with artificial intelligence and others upgrades retired products.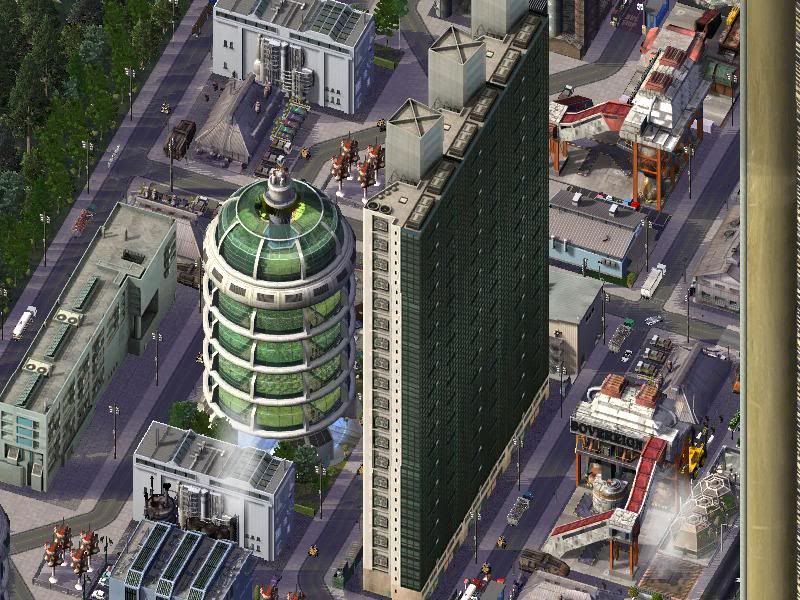 The centre of the city from a bird view.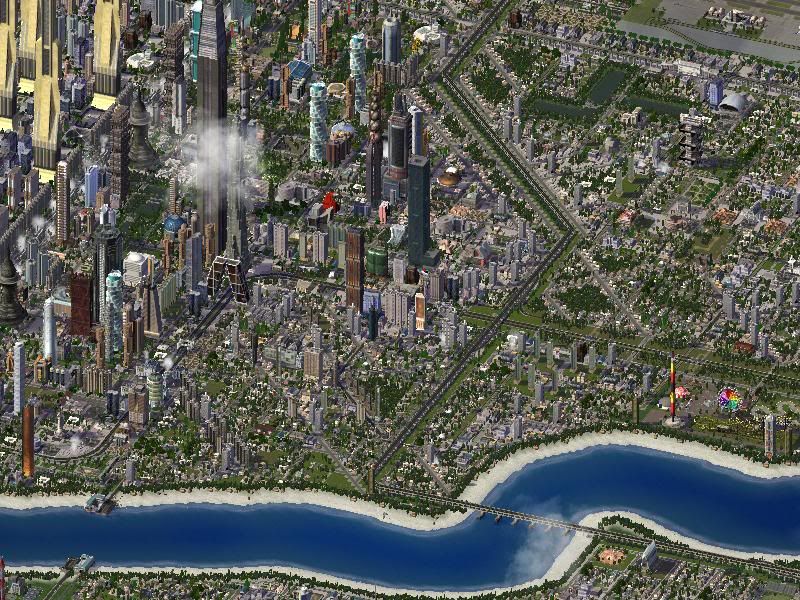 This is the result of my "expensive, boring, unrealistic, terrible, stupid" experimental skyscraper district layout.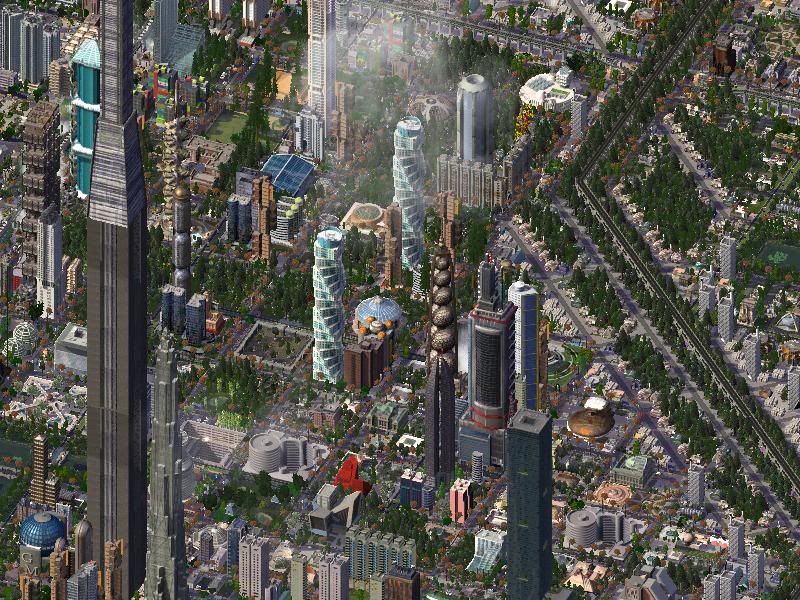 What this silo has? Nuclear missiles? Small space rockets?
In the centre of the city we'll find an alternative way of the Martian Quantum Cybernated Society, where computers replaced the outmoded system of electing politicians. Only when cybernation is integrated into all aspects of this new and dynamic culture, can computers appropriately serve the needs of all people. No technological civilization can ever operate efficiently and effectively, without the integration of cybernetics as an integral part of this new world civilization.
This vertiport provide access to the city centre by Vertical Take Over and Land (V.T.O.L.) aircrafts.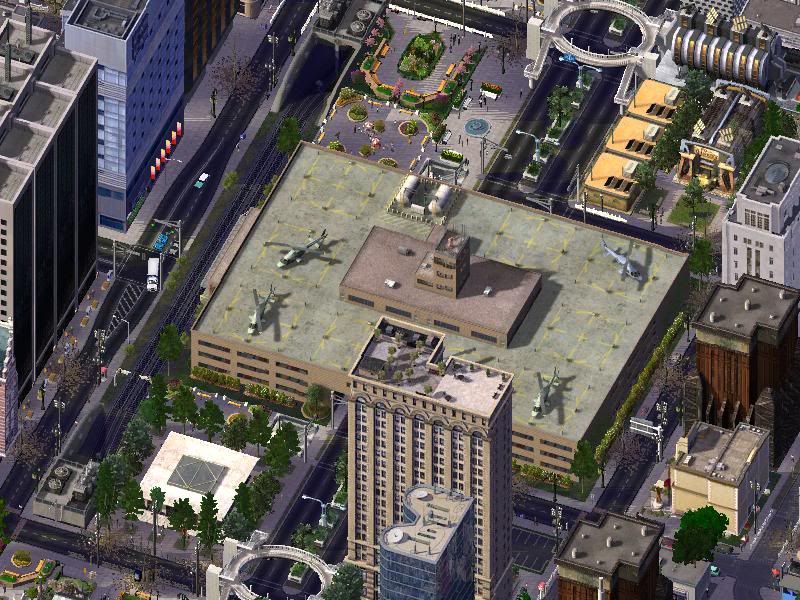 A small commercial block, next to a beautiful statue and a quiet lake.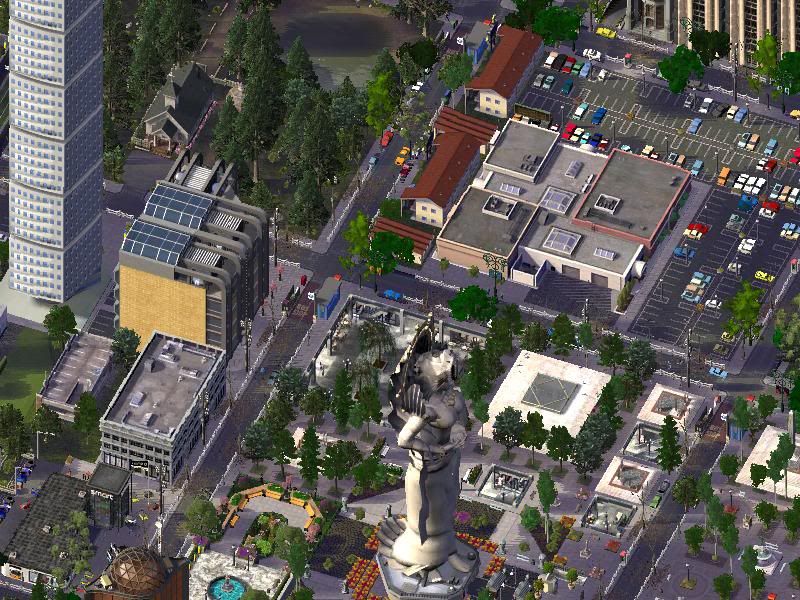 An another one landmark.
Apartment buildings are not the only way of living.
An another bird view of the city. You can see from here the beach, the amusement park and the vertical farms.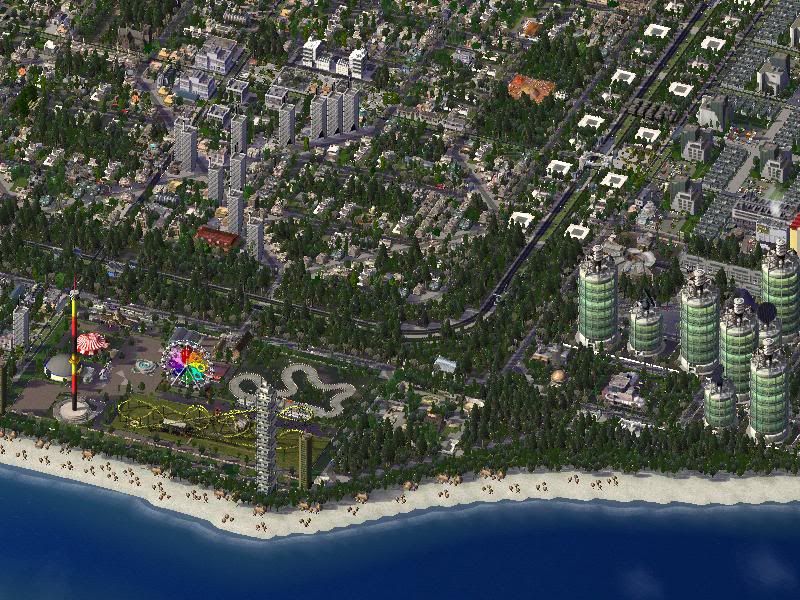 And here we can see the highway again.
The South-West area of the north shore, from the hills to the river.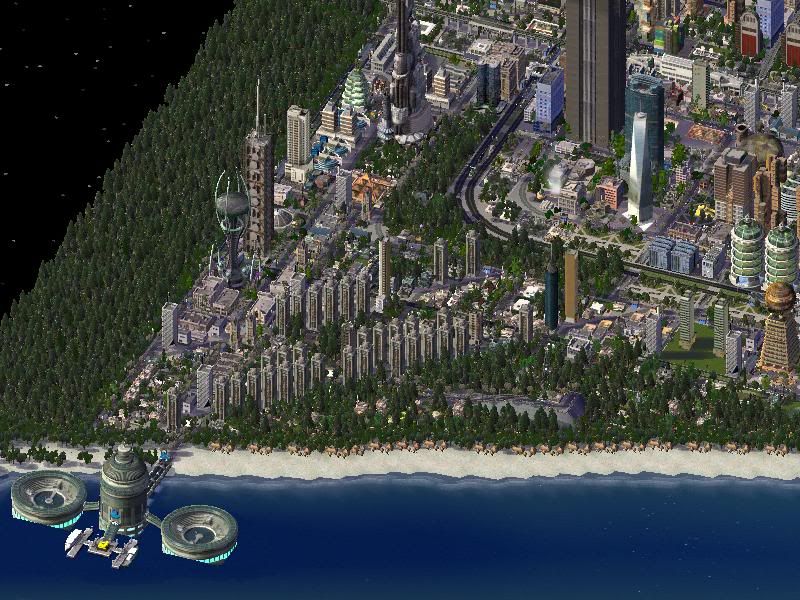 There are 3 way to cross the river, by boat, car or subway.
This is the south shore, with many small density buildings.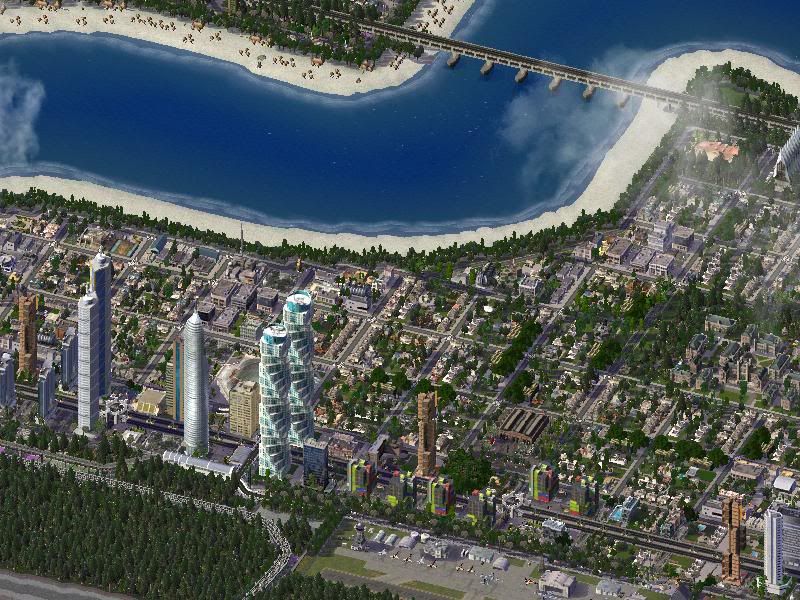 The south shore contain the university, the military base, a huge arcology and a large forest.
The North-East area of the city has a huge industrial area and a recycle centre.
Hey look, a space station.
Close to the industrial area there is a large place with low density buildings.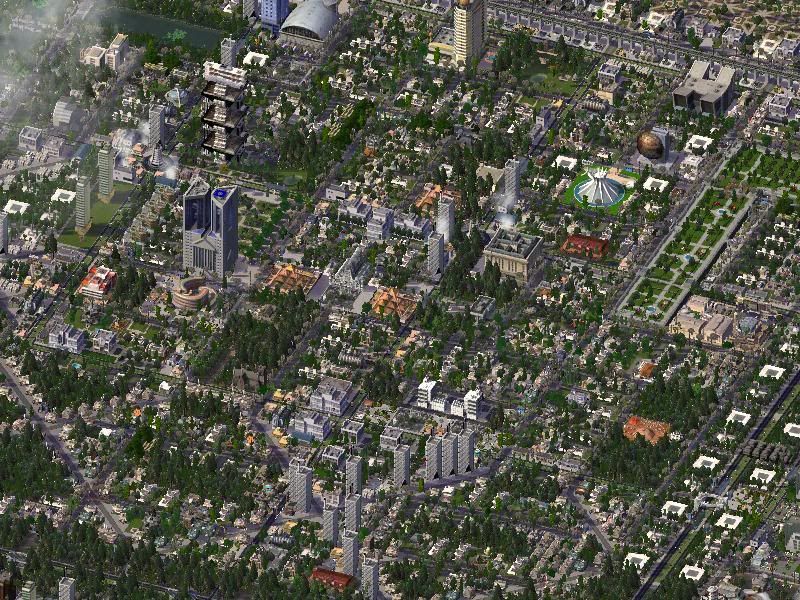 And an another bird view.
Seriously huge apartment buildings.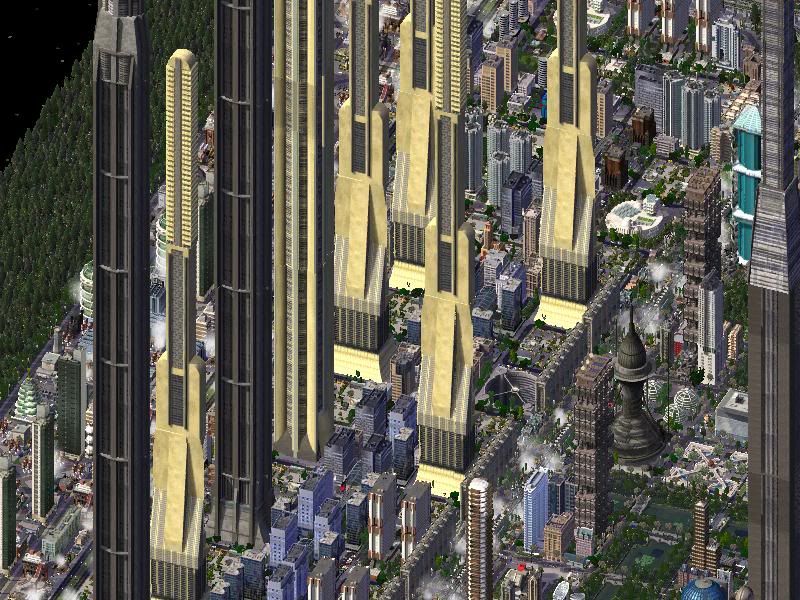 Why wasting large acres for ugly and low efficient farm, when you can have them inside large buildings?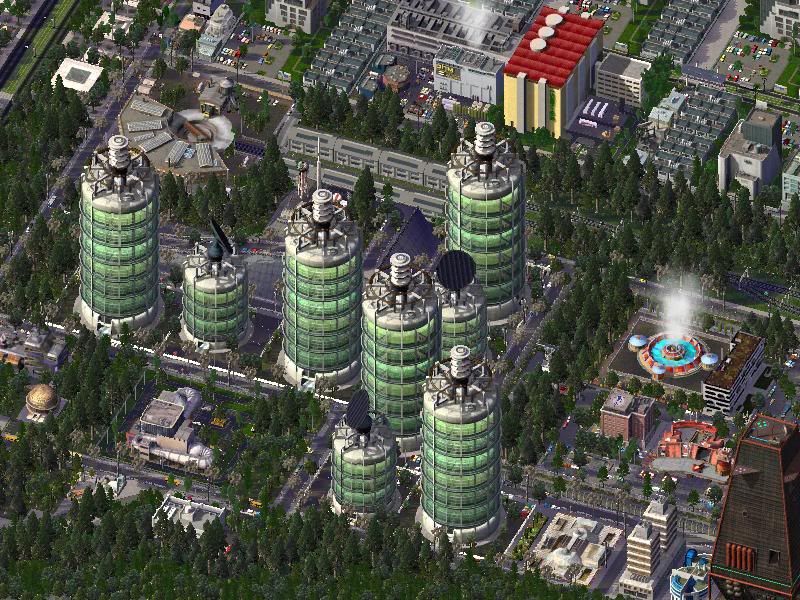 A closer view to the high-tech industries.
The recycle centre of the city. Large WALL-E robots gathers the garbage and drop them in this pit. From there, the garbage goes by pipes to the recycle centres and turn them into new elements and products.
A communication post, so the Sims here can speak to their friends on the Moon or end messages on their friends on Mars.
An another domed stadium, in different shape this time.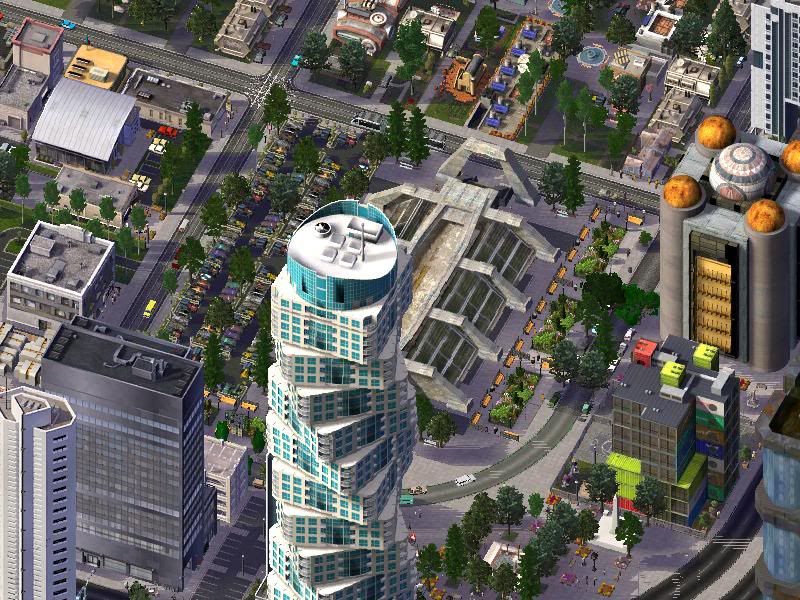 Without science, we'll still live in caves and fear everything.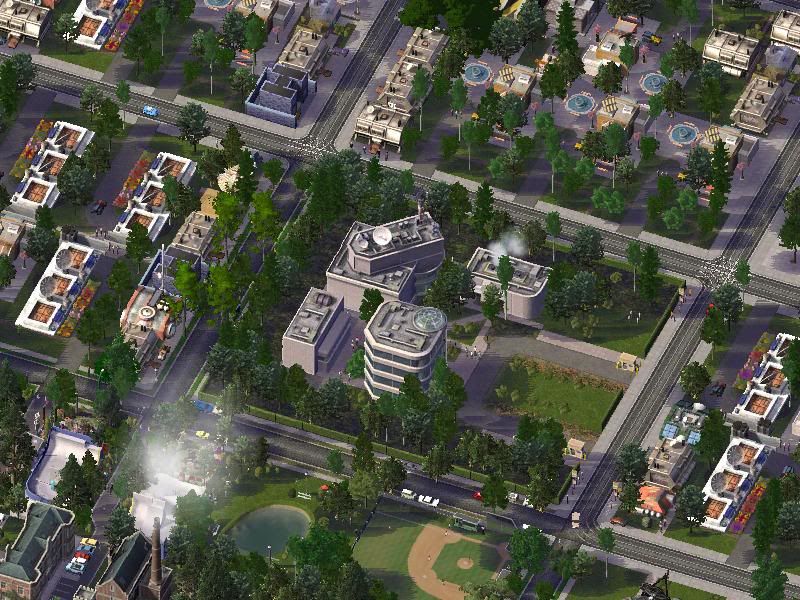 In case of catastrophe, this facility will warn the Sims.
In the outside of the city there is an airspaceport. Many of the terminals themselves, as well as air terminals, maintenance facilities, service centres, and hotels, were constructed underground.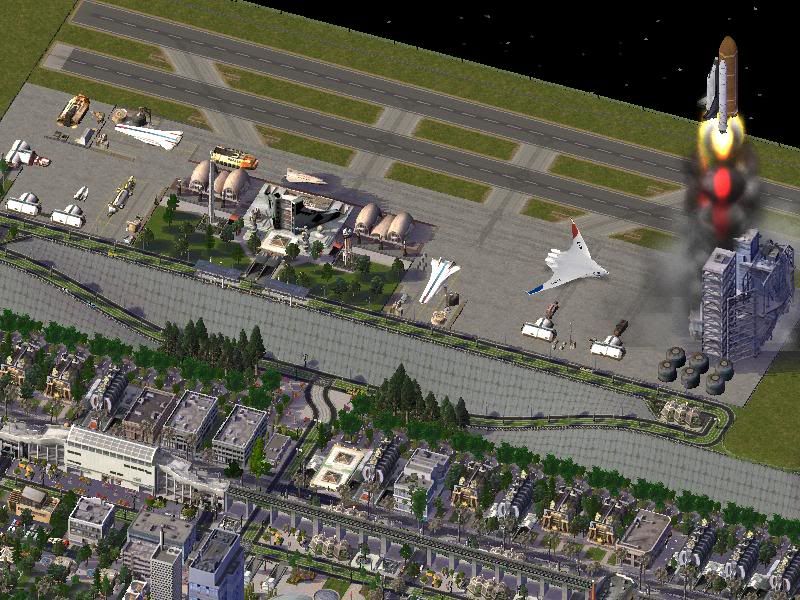 And an another one bird view. Have a look at the huge antenna.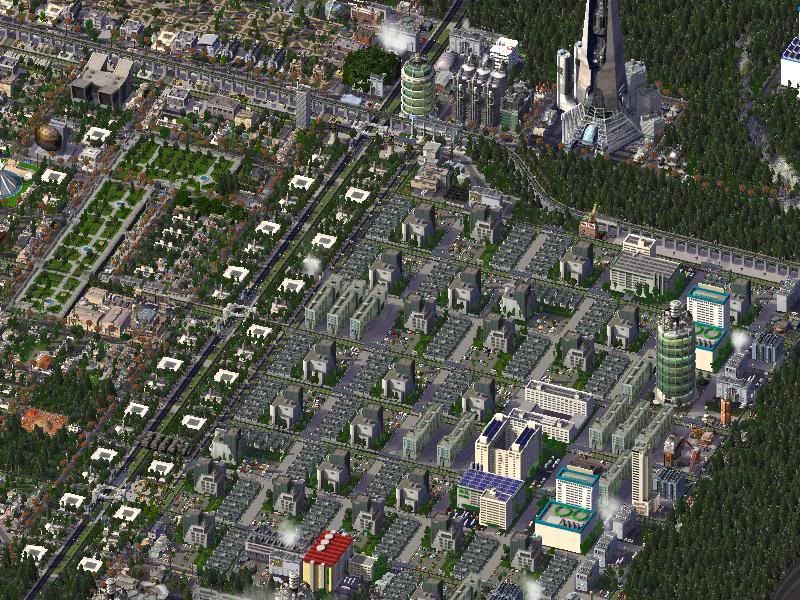 This is the Maxis military base reloted by me. I'll need to add more details before releasing.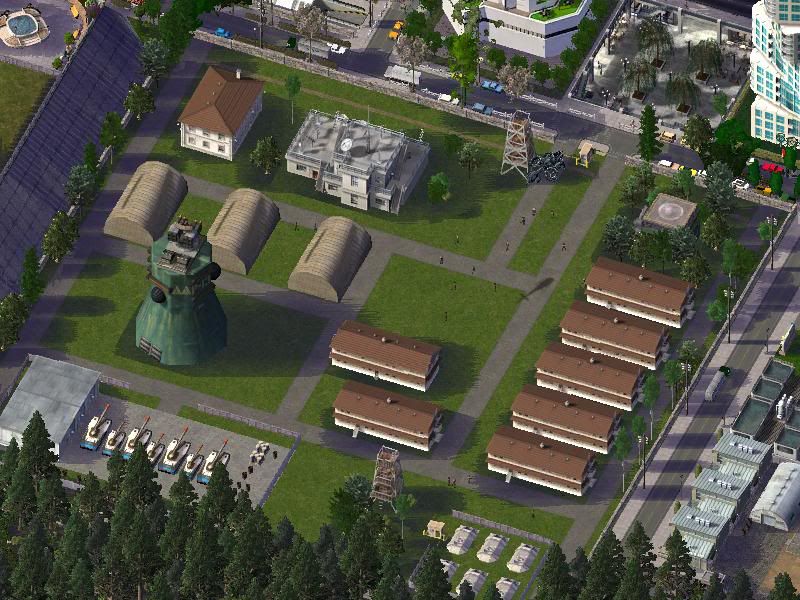 Tram and subway trains has their own maintain house, which serve as a museum as well.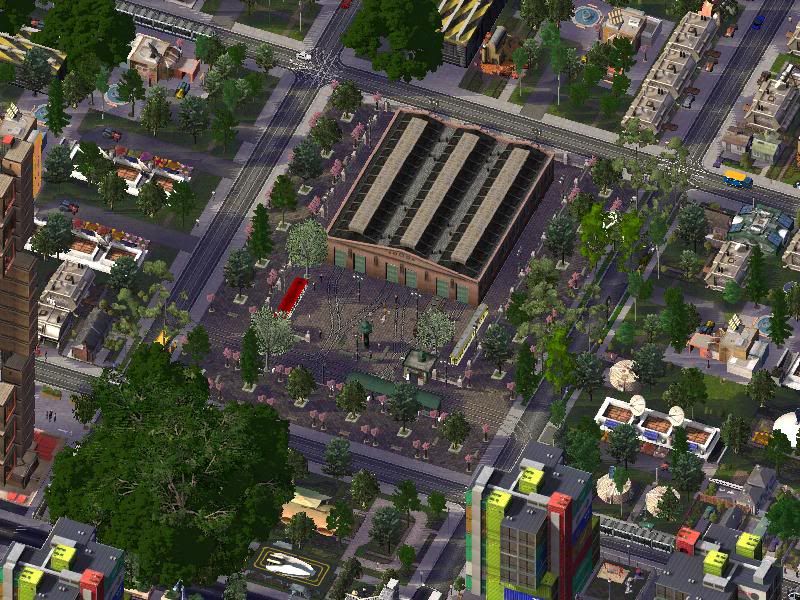 The university of Futura.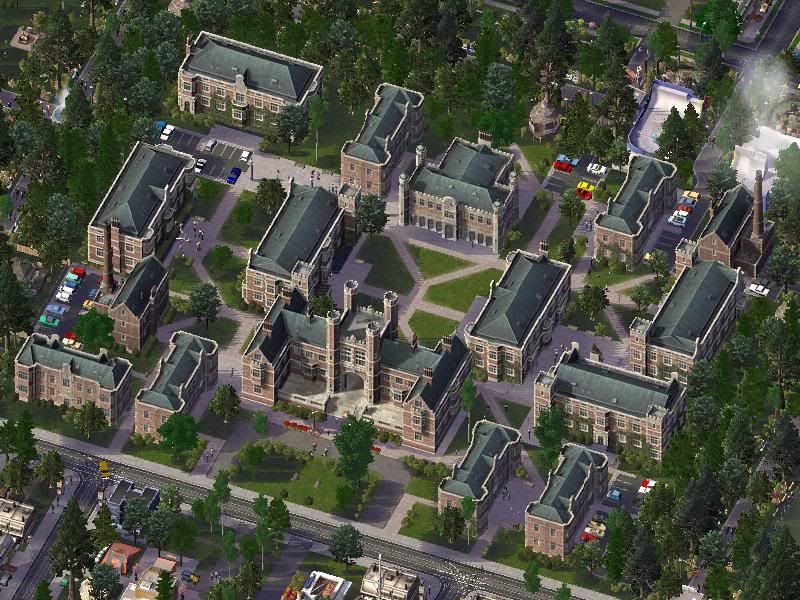 Wanna play golf?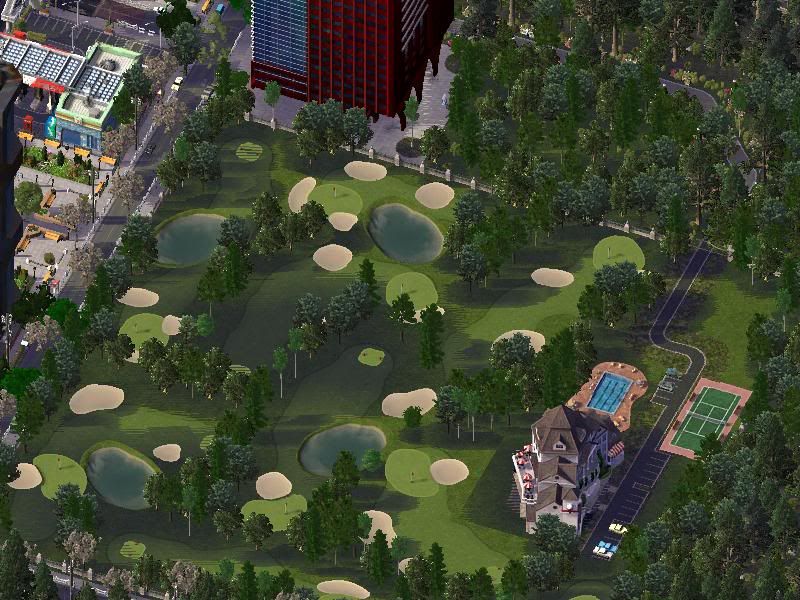 This city has large, beautiful beaches for swimming and relaxing.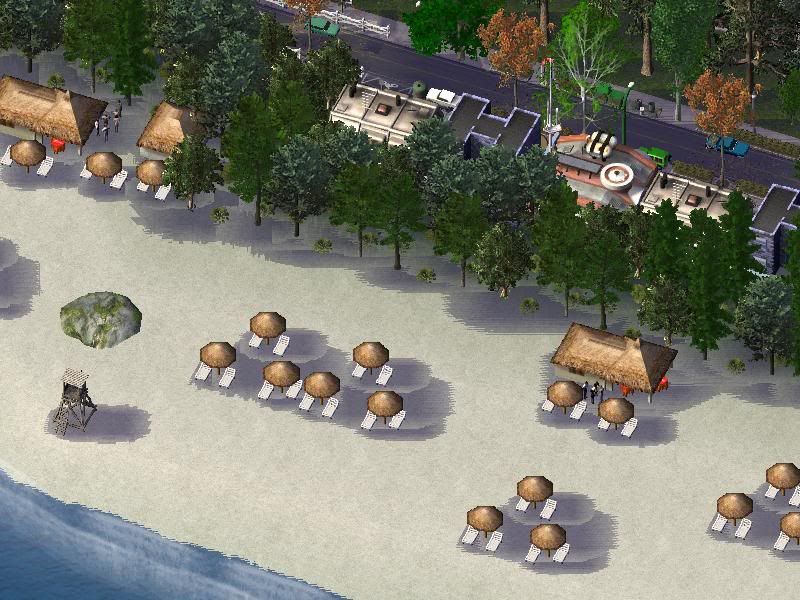 The south shore has a lot of tram lines. Here we can see the hydrological research centre and an advance school.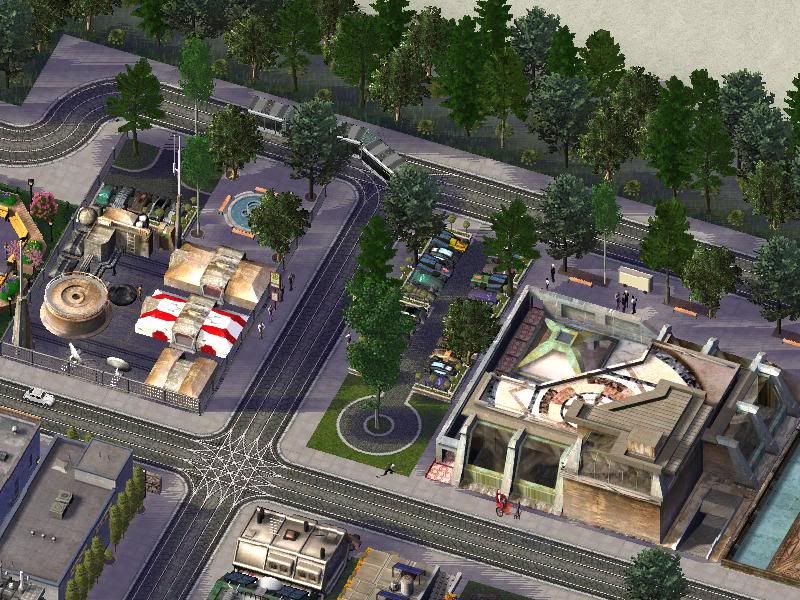 The grand central station is ready to serve any Sim want to commute with the neighbour cities.
Not all stadiums here are domed.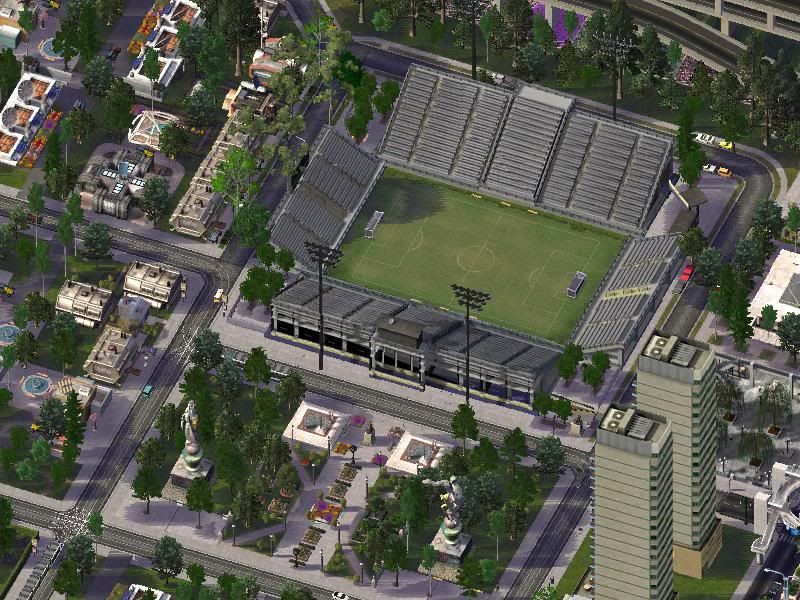 In the South-East of the city, there is a beautiful farm next to a small waterfall. Everything in normal here...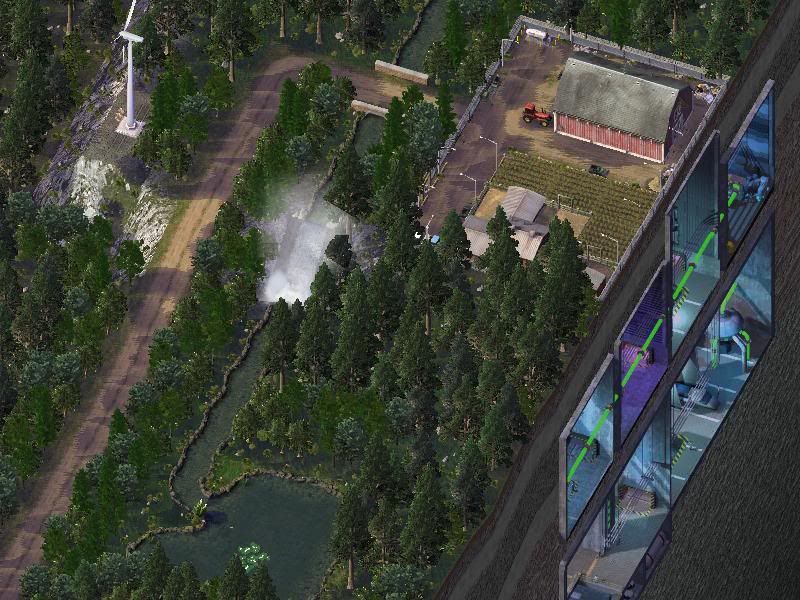 The nuclear fusion power plant pumps hydrogen from water and use it for providing enormous amounts of energy.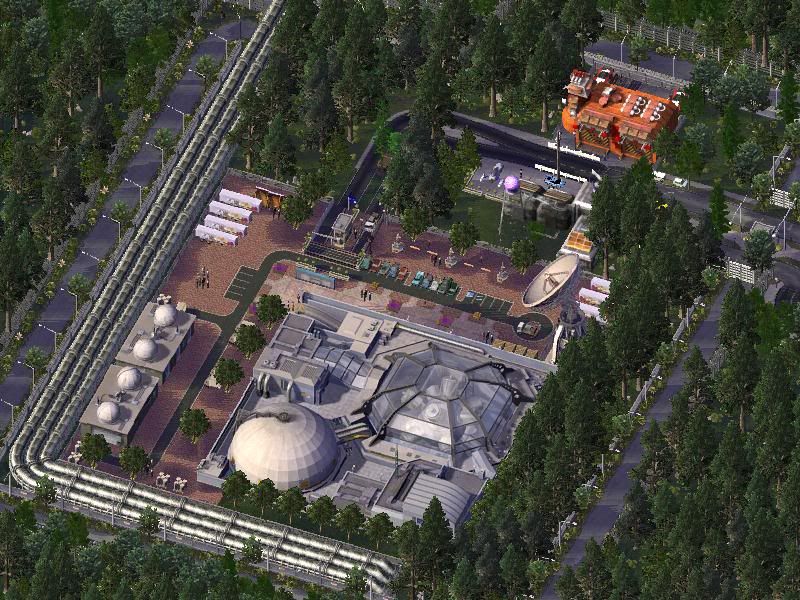 An airshow is happening here. Try to spot it.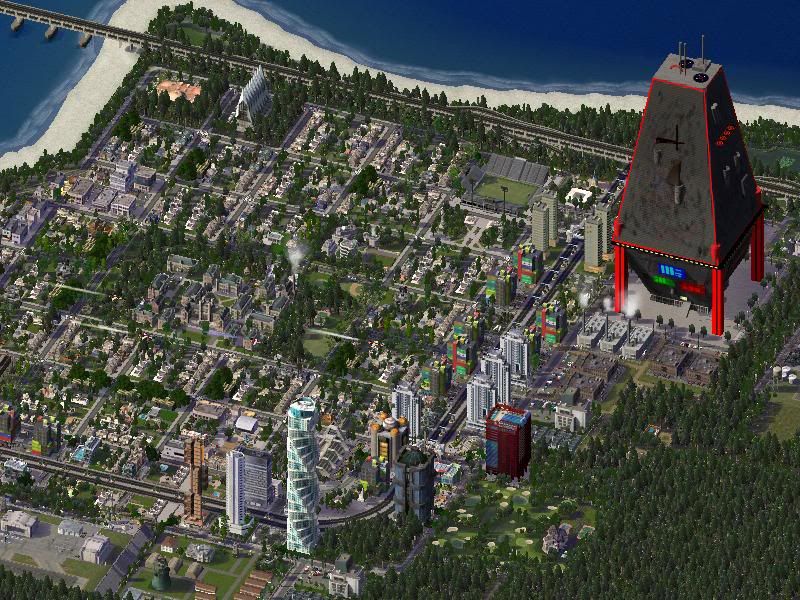 Speaking about airshows...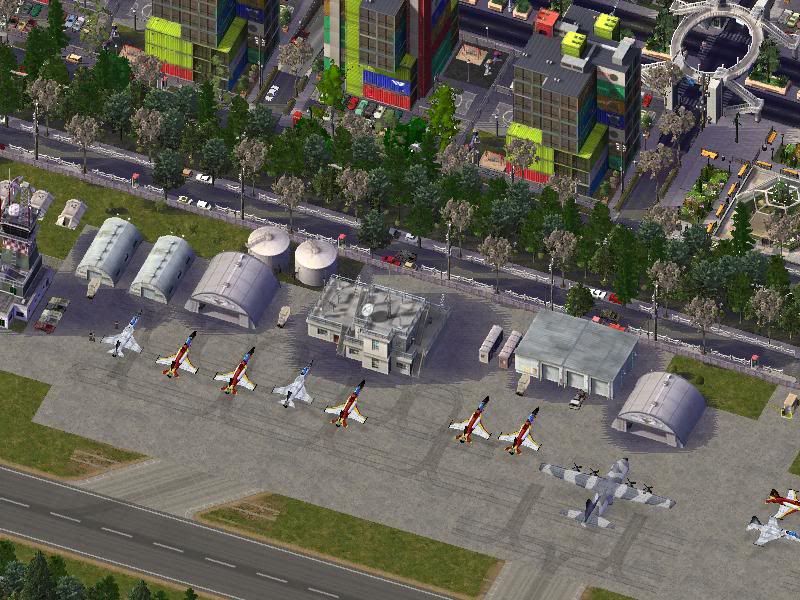 The city is expanding, both upwards and downwards. Underground cities provides entirely comfortable homes for many, no matter if they're under polar places, deserts, forests or cities.
Plenty of tram lines, plazas and civic services.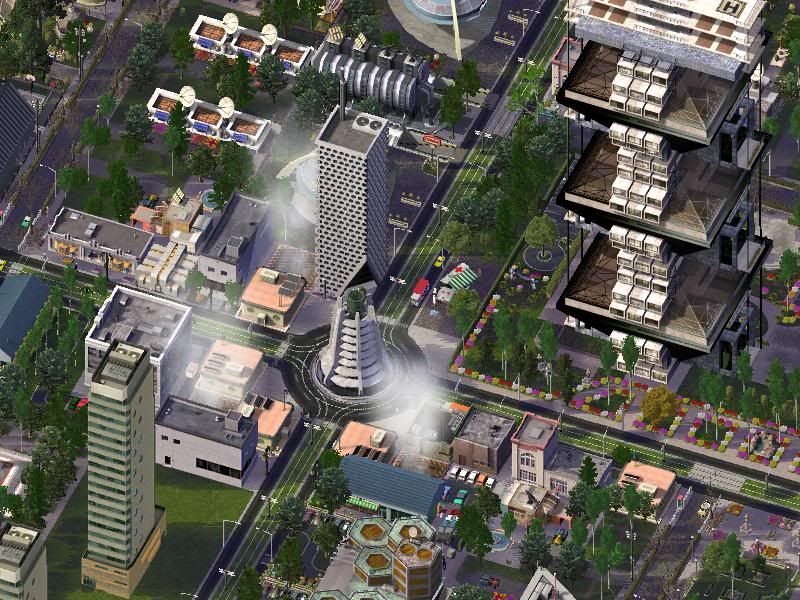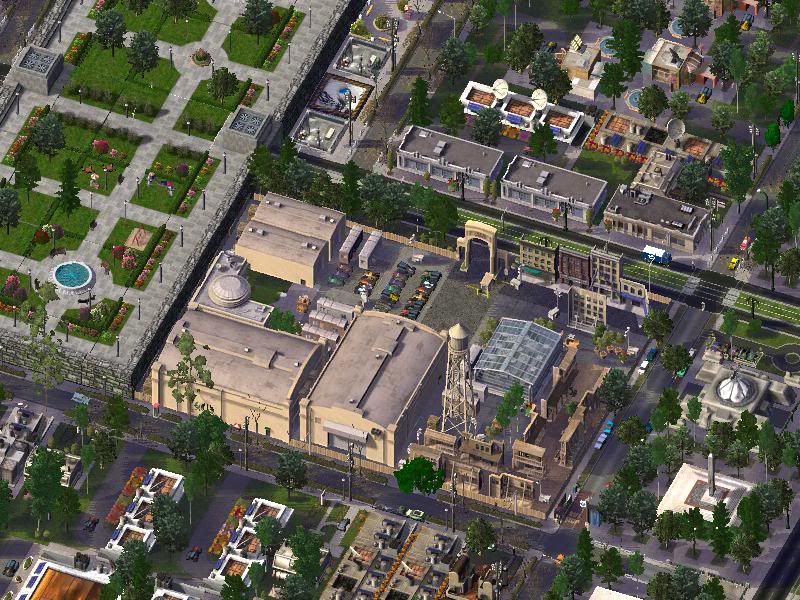 Clean water for everyone.
The city zoo.
The double decker highway serve more cars by using less space.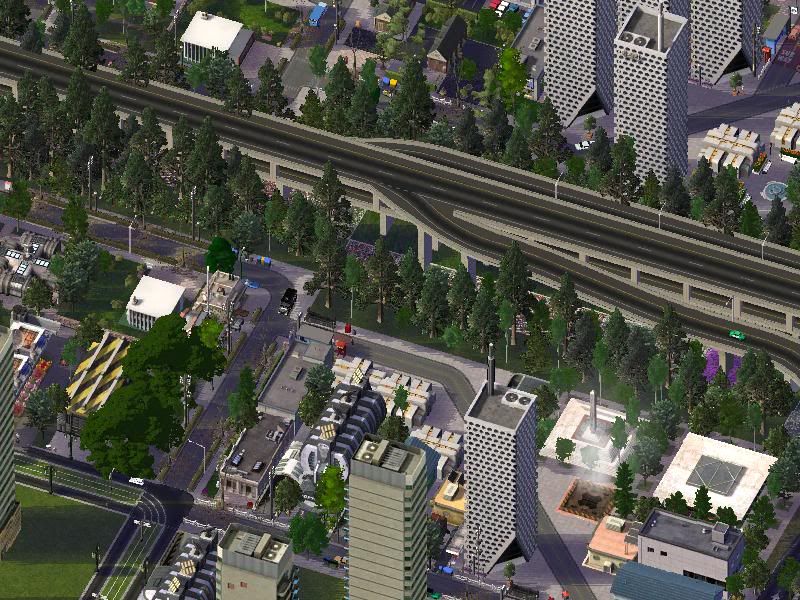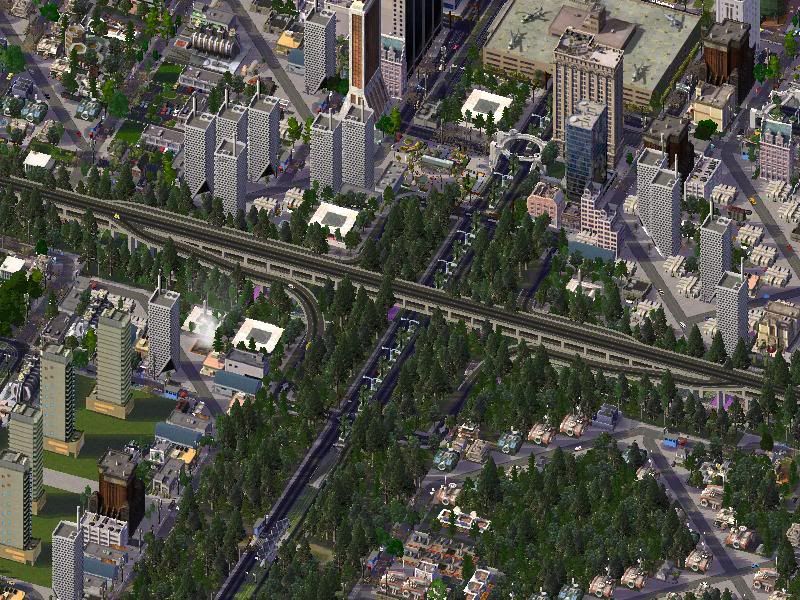 This arcology is constructed by reinforced and pre-stressed concrete, steel and glass. Thanks to those buildings, more land is available for parks and wilderness preserves, while concurrently helping to eliminate urban sprawl. This building is a total enclosure system containing an access centre, as well as childcare, educational, health, and recreational facilities. This will help alleviate the need to travel to outside facilities.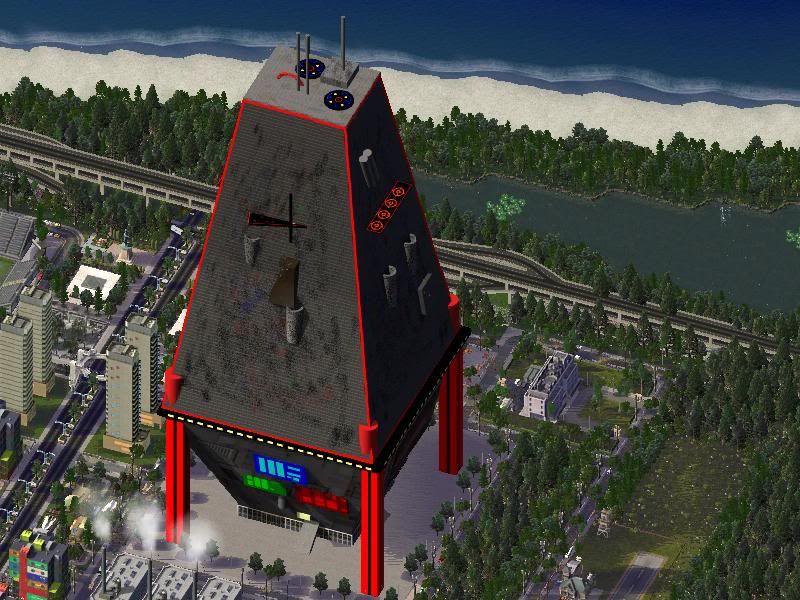 A beautiful cultural facility, with an opera and a large museum.
The city from a really large distance.
More industries.
Railroad madness.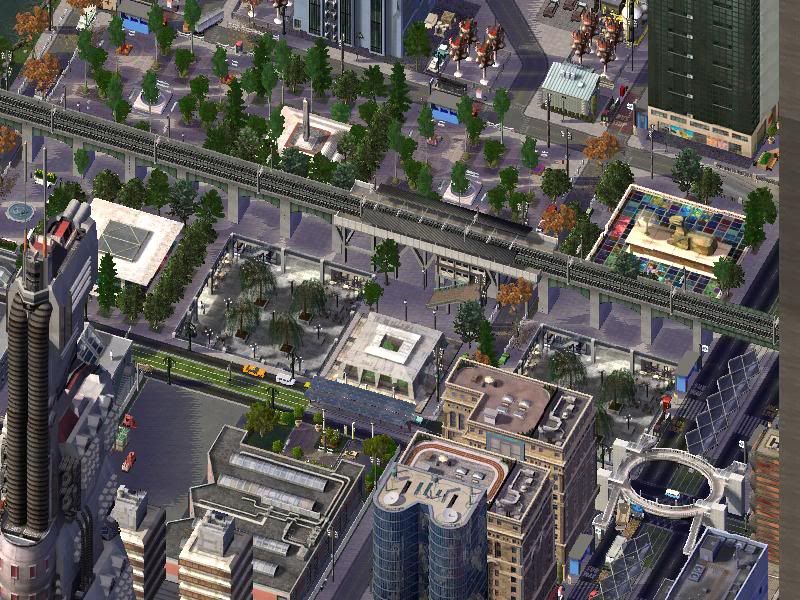 Skyscrapers next to the forest.
The Pegadyne Rivergraphic Institute studies and protects the native life, like fishes and frogs.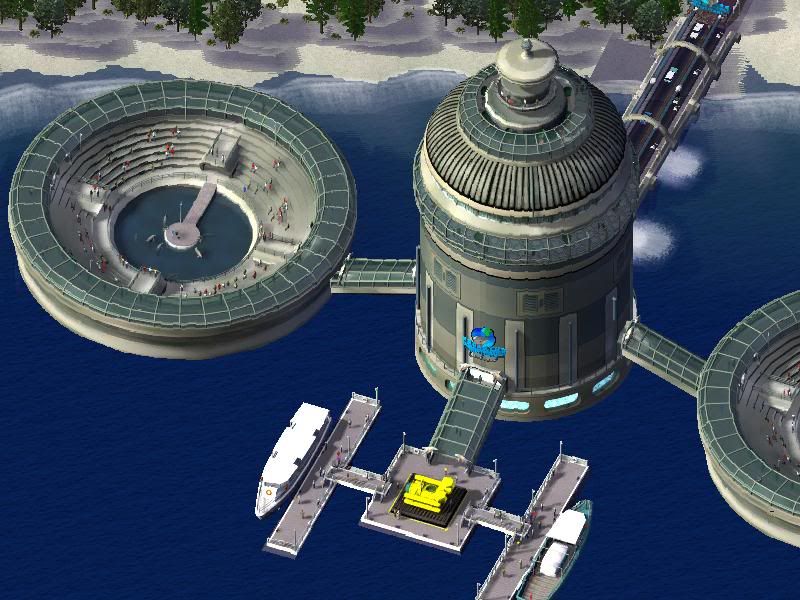 Some Sims are living in parks, next to small apartment buildings, close to the beach and under the radio station.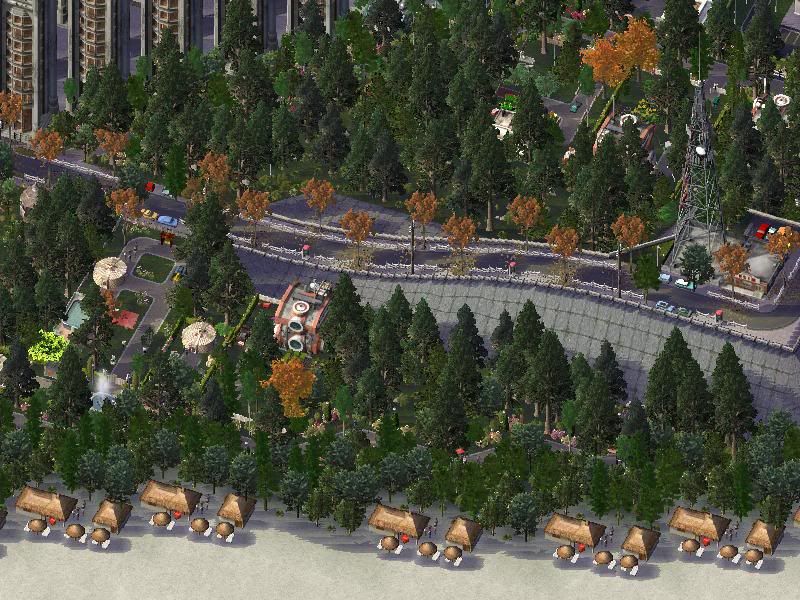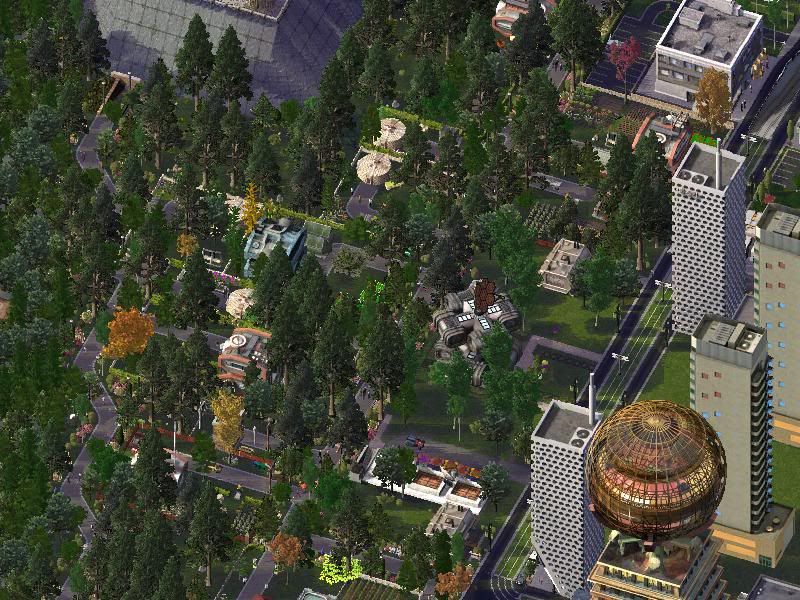 And finally a casino.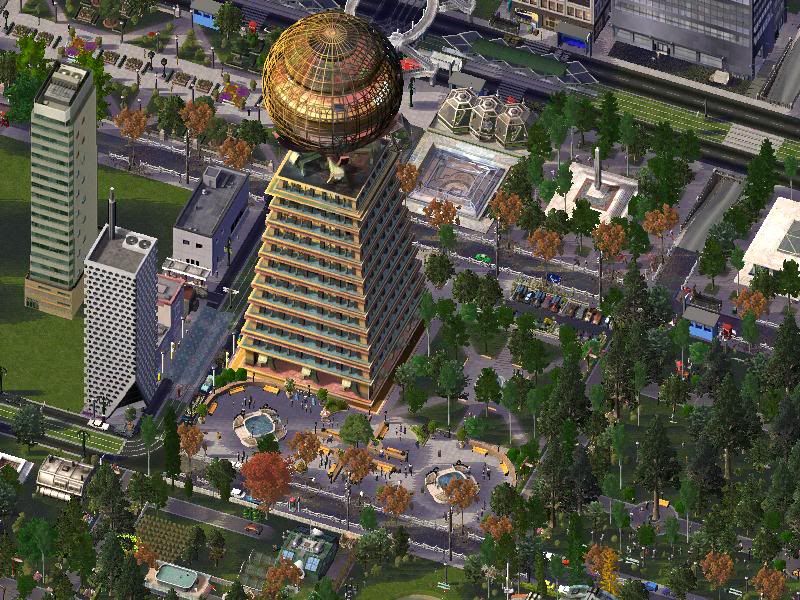 Just after taking this picture, I notice that 2 cars collide in the tram lines
An industrial park. Get it? Industrial park?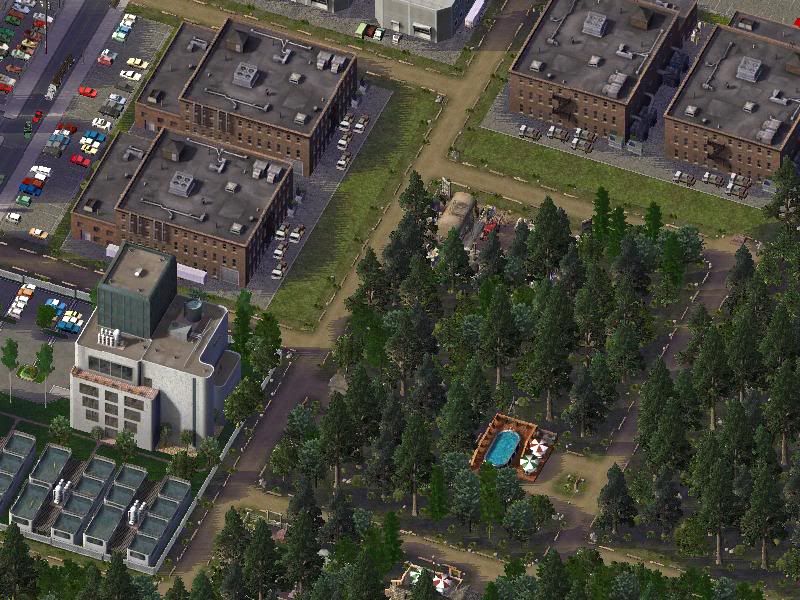 Boring fireplane? Let's replace it
Watch out, ghosts! Somebody should call the Toastbusters... er... I mean the Mythbusters! That's right, the Mythbusters