When the tourist boom began in earnest, a lot of money-grabbing realtors began looking for places to build -- but the people who lived around Lake Martin were adamantly polysyllabic : NO rampant urbanification. Still, one entrepreneurial tycoon, named Don Rump, looked at the map and thought : But There Be Islands ! He immediately connived and schemed and bought under tables and he managed to get the main island all to himself. There would have been a murder of skyscrapers, and (good gracious !) a bridge to the lake's shore there if the People hadn't united and fought his dastardly plans. A compromise was reached. There would be no bridge, no skyscrapers, no building higher than two storeys. But, it would all be high-paying property and strictly controlled -- in fact like a gated community, except the gates are the waters of the lake, as you need either to own a boat (but no big boat allowed, remember : rowing or sailing only) or to take the daily ferry.  And so was born L'Île aux Angles.
Of course, there are no cars either.
Then the UCF (the United Citizen Front) rallied the rest of the population and a bill was passed by the City Council declaring all Lake Martin's islands natural preserves.  But it was after one of the islands was bought by Normand Bates, a misanthropic billionaire who'd made his fortune in computer stuff but wanted to return to a simpler way of life. What he was offering the city was just too god to pass, so they waited for him to be installed to vote on the bill. He just had a tent, at first. But, little by llittle, he built a nice little place for himself. In thirty years he hasn't left the island now named L'Île à Normand or l'Île-au-Fou. He has a cow, some sheep, bees, and an old rickety pick-up truck that hasn't moved in decades. Sometimes, for no fathomable reason, he paints it -- all red, or yellow, or blue.
So, the other islands were safe. There is, unavoidably, L'île-à-Jacques and L'Île-à-Martin, named after the city's founding fathers ; they're small, and generally left alone for the birds, and swimming racoons.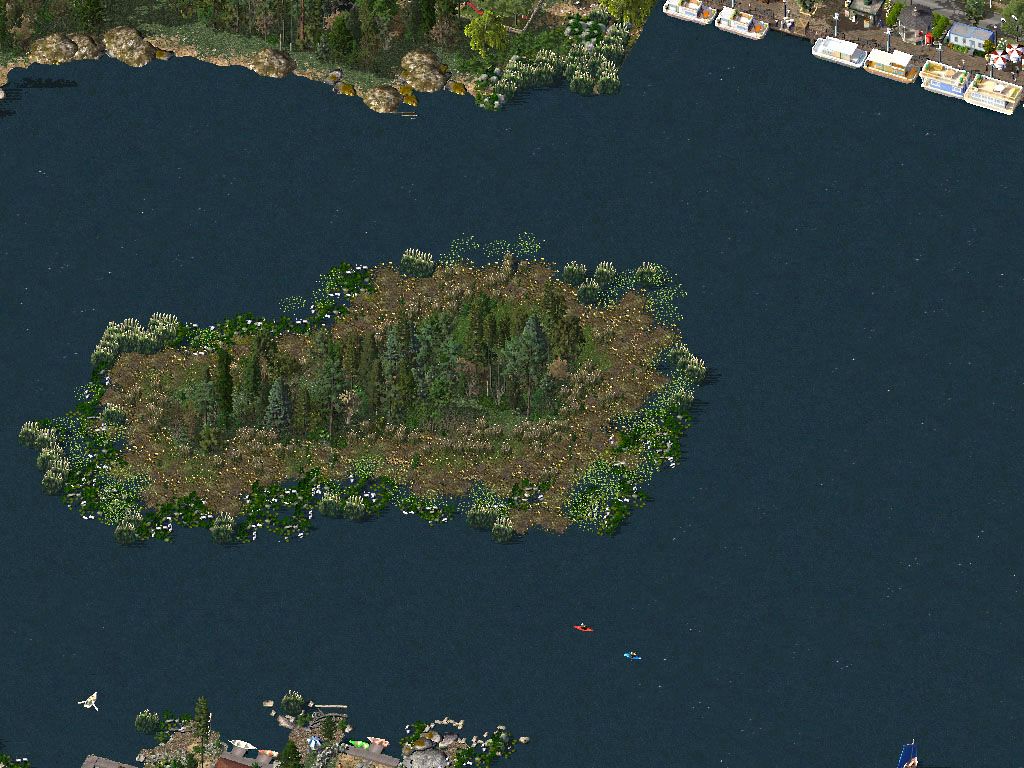 The islands that form the Sainte-Eulalie river's delta are affectionately called "The Paw". It is clear why : you have three fingers and the palm, right ?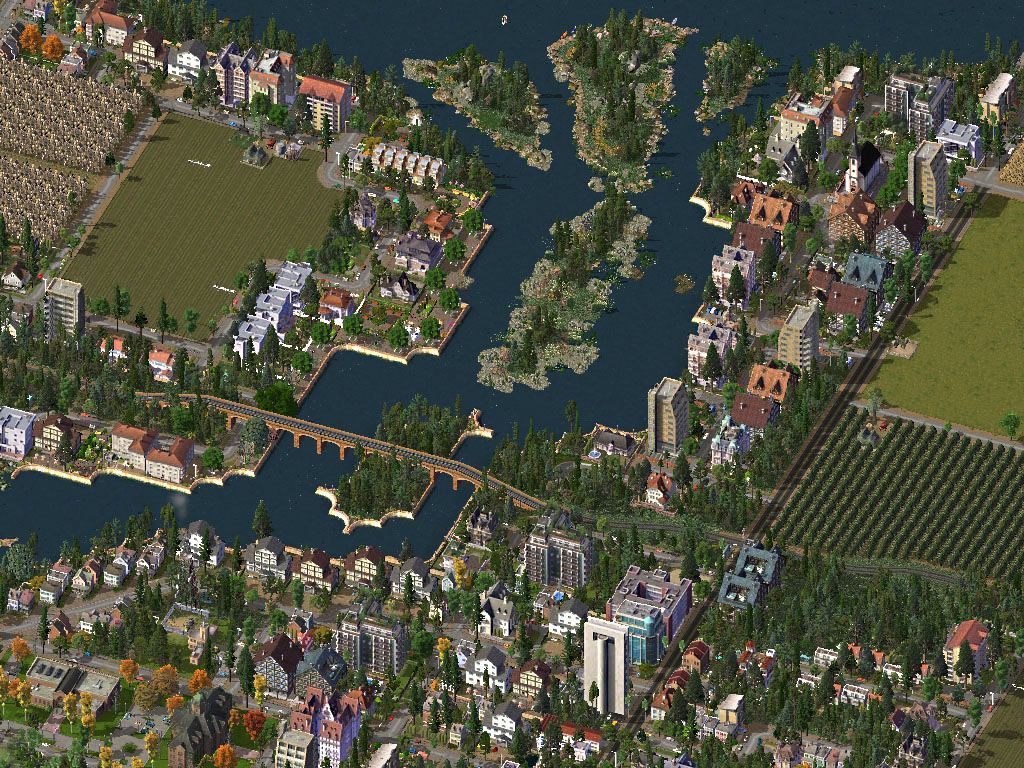 That's the only part of the river that has been canalized, mostly because of the railway bridge and mostly farther west.
The three fingers have respectively been called Einie, Minnie and Moe ; the palm is, more seriously, the Île Morisset. But none have been built upon.
Einie Island, closer :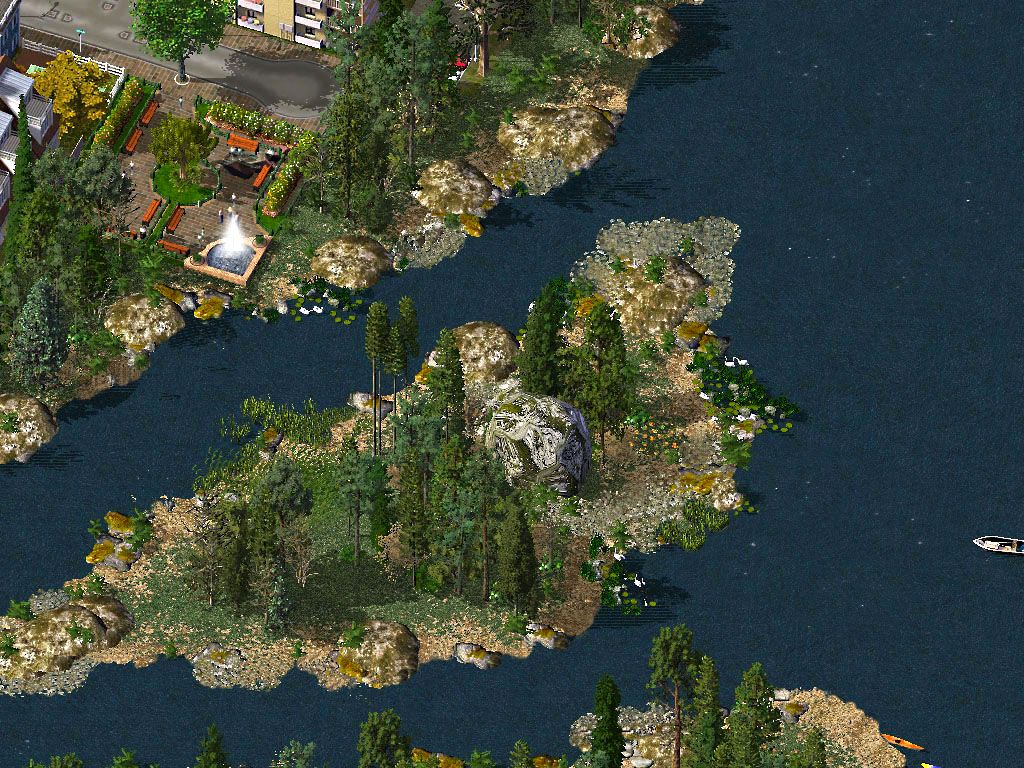 Now you may wonder why Martin Falls is called... well, Martin Falls. You'll see next time.