13. Spedbury, a city of contrasts.
Replies
@Simcoug : Thanks, growing the row homes wasn't as bad as I had thought it would be, making them all historical was through! I'll try and release more frequent updates this summer
@MamaLuigi - You are indeed correct, alot of this content has already been posted in various "show us your.." threads, but I know CJ's and the forums have different audiences. Thank you for your comment
@1000000(many many 0's) - Cheers, it should be "back" until late september, then it will probably have to go back into hibernation due to studies.
@westy177 - Thank you, I will make the change from maxis highway to RHW, but probably only when the next version is released. You can expect plenty more rail, industry and public housing projects though
@ROFLyoshi - Damn, I must have missed that, thought I had fixed it guess I'll have to go back and tinker with it, thanks for pointing that out
I like using greenery though I feel I could do with something a bit less nice for certain areas, never the less I feel that everyone deserves some green
@Fox - Thanks for the comment, I'm also glad you bring up English areas because thats pretty much exactly what I was going for
A mix of victorian terraces and 1960's/70's housing projects such as Trellick Tower (the larger brown towers) and the Aylesbury estate, which is pretty infamous (the lower rise grey blocks).
@testuser1234 - Cheers, there will be plenty more factories in this CJ, but that isn't going to be the focus of todays update.
@Morrinkt - Thanks
Though this entry won't have quite so much in the way of industrial parks and soviet housing projects, I intend to do the updates as a cycle. 1- Housing projects/dirty factories 2- High-Tech industries, leafy suburbs, middle/upper class homes and 3, back to decrepit housing and dirty huge factories. All entries will contain a bit of both however. I have used a lot of mods to get this many factories, but send me a PM and I can give you a list. Almost everything by Jestarr on the LEX would be a good start though.
Update
The focus for the next 8 or so updates will remain with Spedbury. The intention is to showcase the two halves of the city in a cycle, the previous update focused on the poor neighbourhoods and their workplaces, this update will look at the middle/upper class and how they live and then the next will go back to the public housing projects,dirty industry ect
Spedbury is a city of contrasts and massive inequality, while the poorer residents scrape by on minimum wage living in outdated public housing projects the middle and upper class pay thousands for their children to attend private schools, jet around on yachts and either work in the burgeoning research and development area, or more likely - commute to the large offices in the region via rail. Although increasingly companies are setting up offices in the city itself. House prices are between 10-40x higher in the right areas and the average income is above the £100,000 mark. All pictures can be clicked to view at 1680x1050.
These large detached properties are worth hundreds of thousands due to their proximity to the coast and the marina.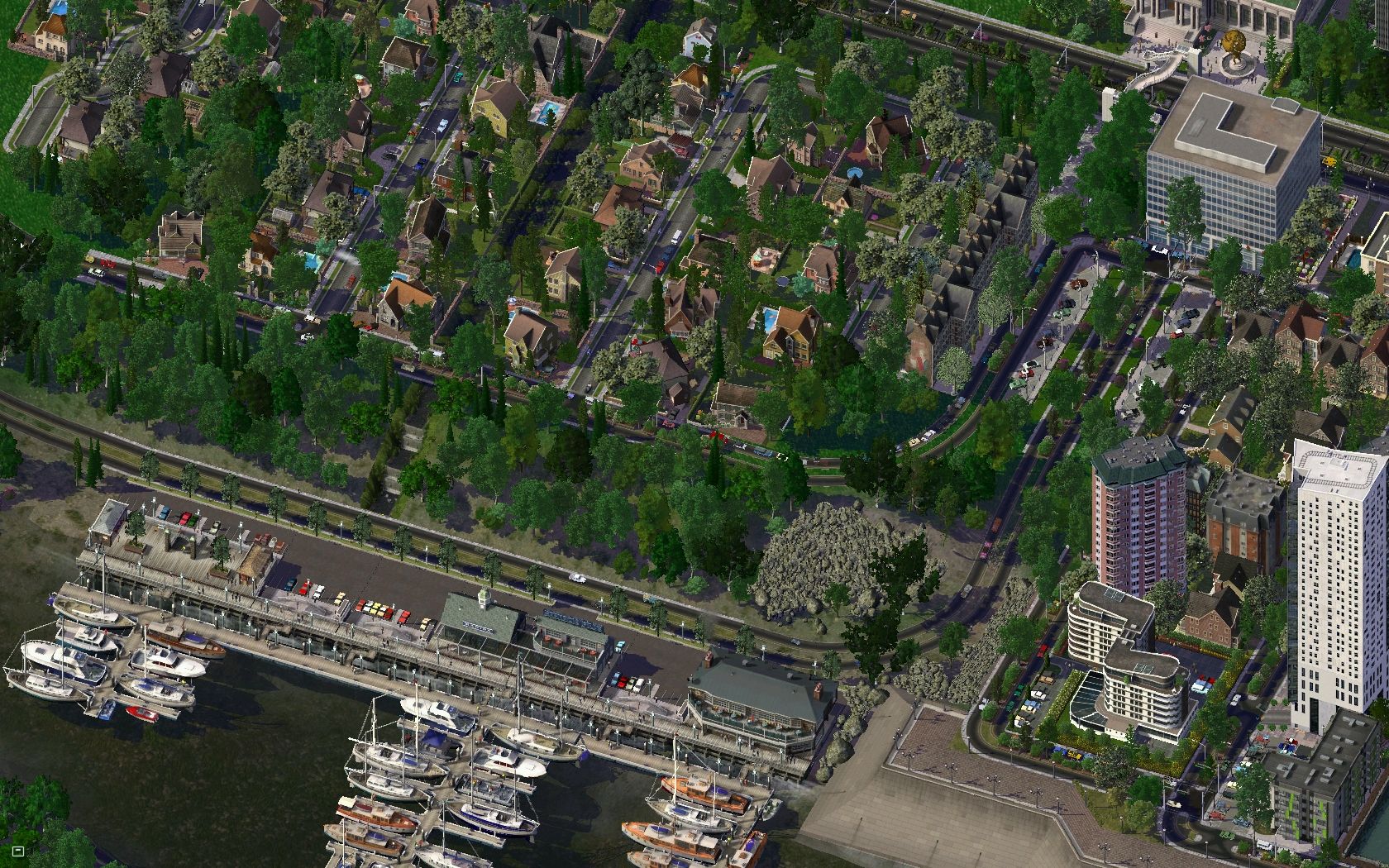 One of the main commuter stations.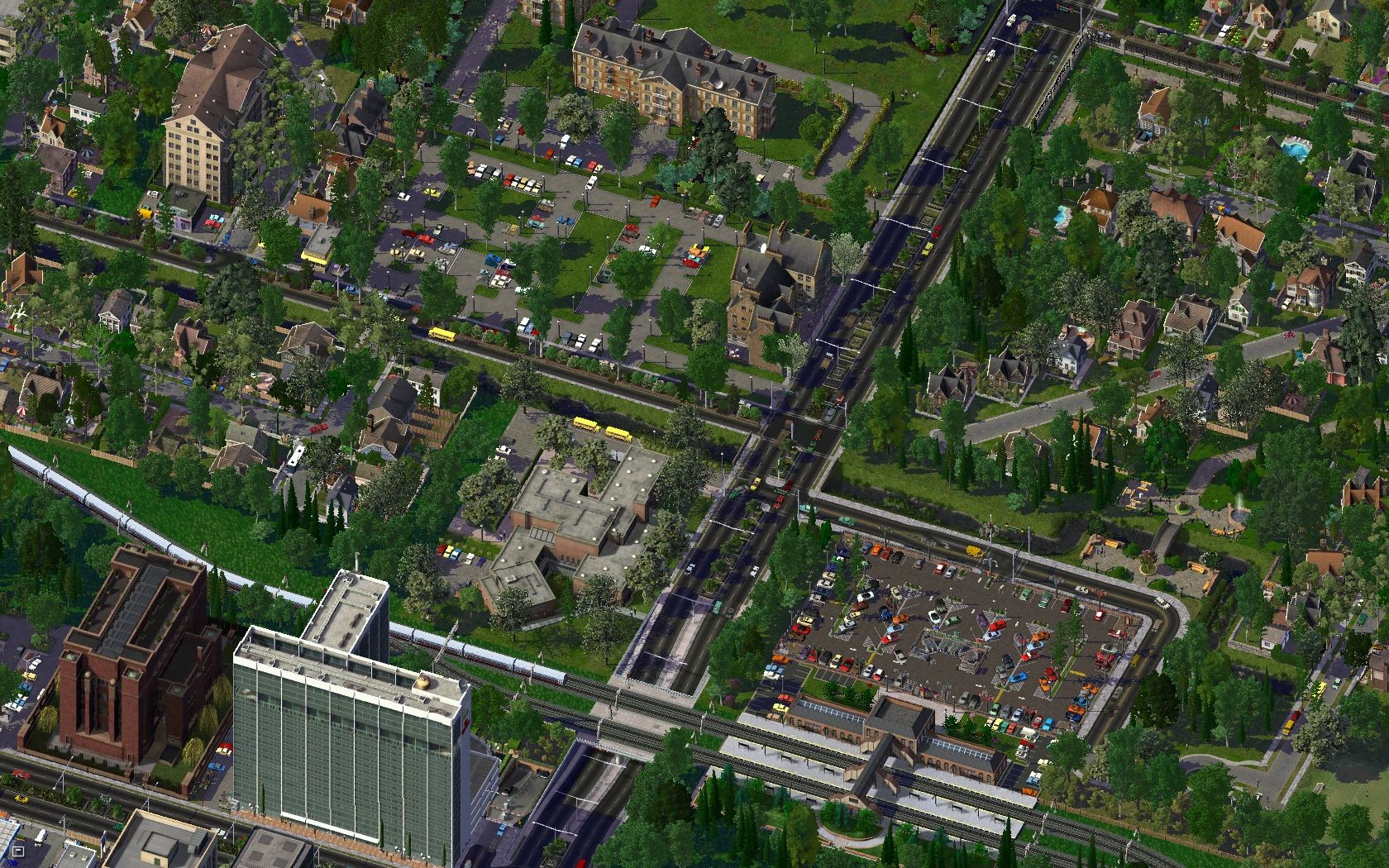 Offices line the canal, and the bike path has proved a popular addition for the locals, both for getting around and for pleasure.
The penthouses in these highrises can command prices of several million.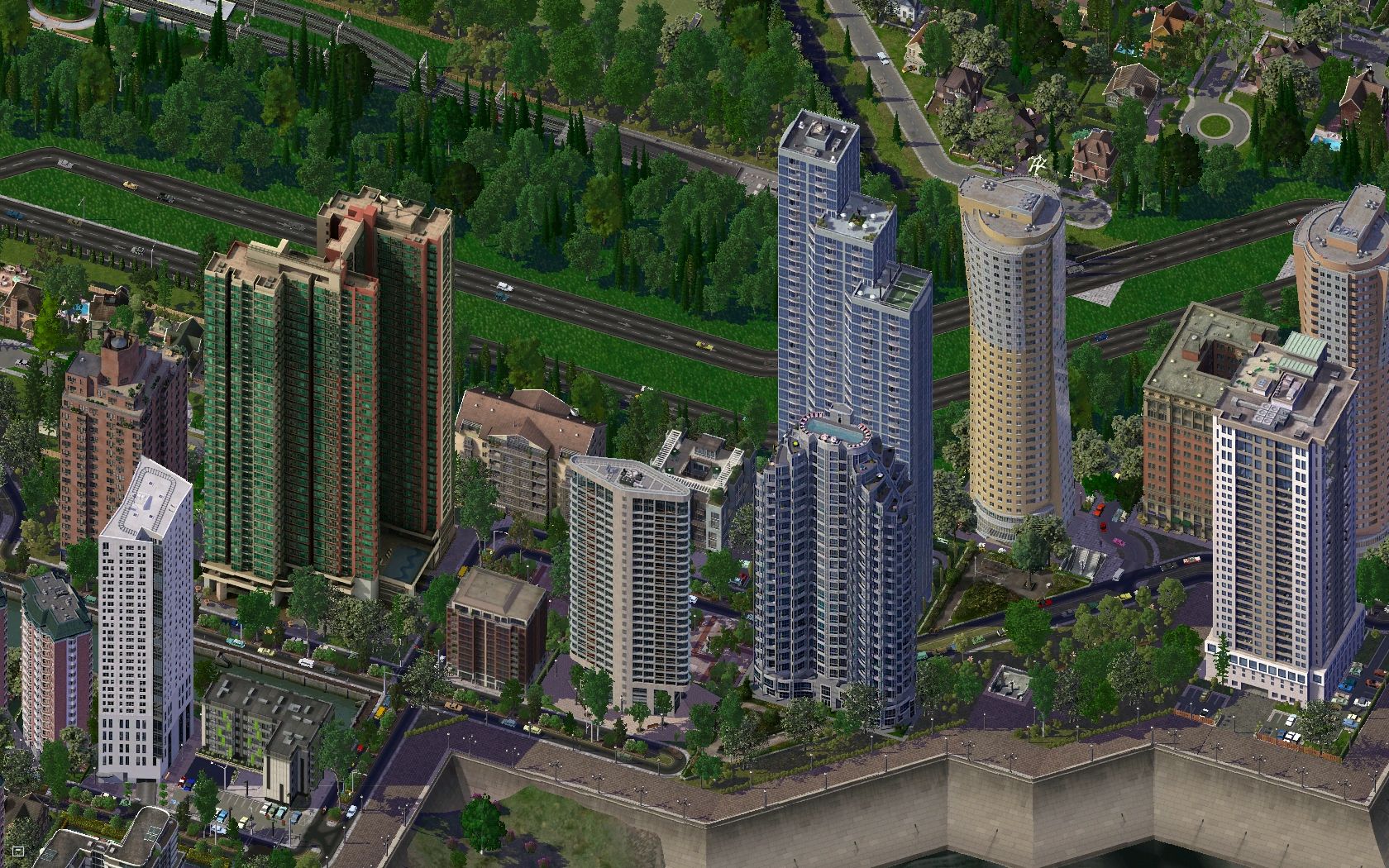 Moving away from the coast, man made waterways snake through the housing.
Bicyle paths have made cycling a popular past time.
A new office building with a private park area.
Part of the R&D zone.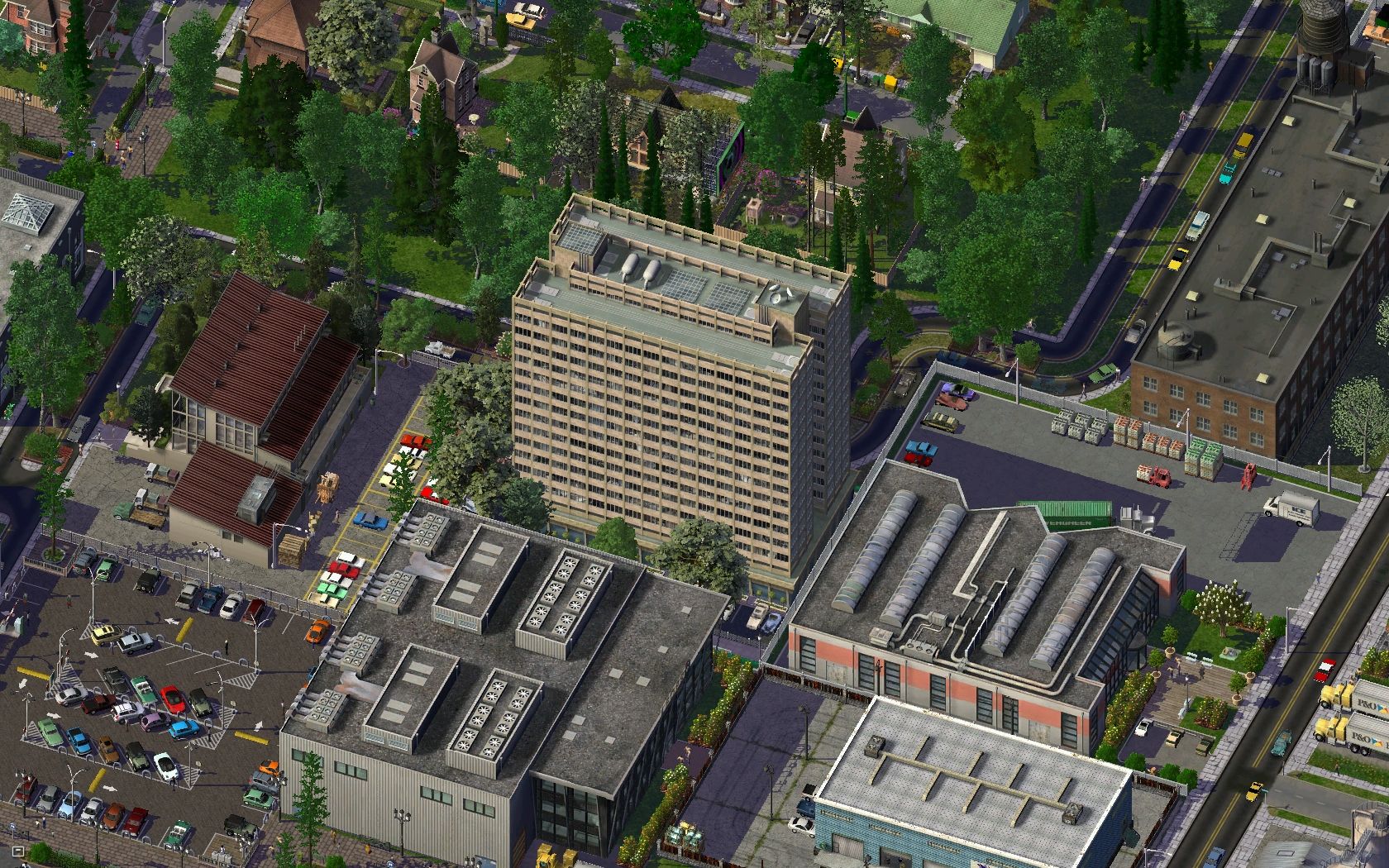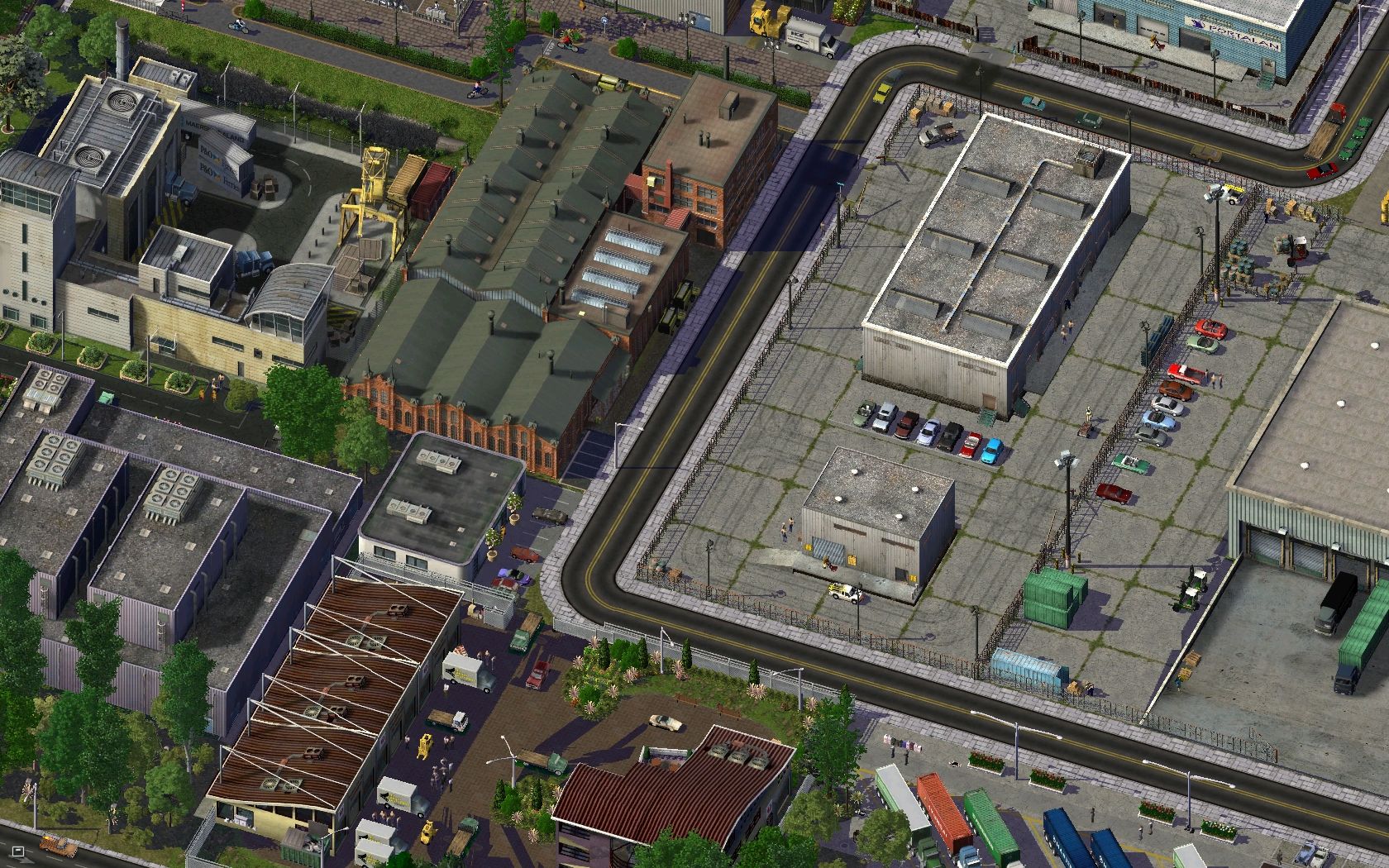 Some general pictures.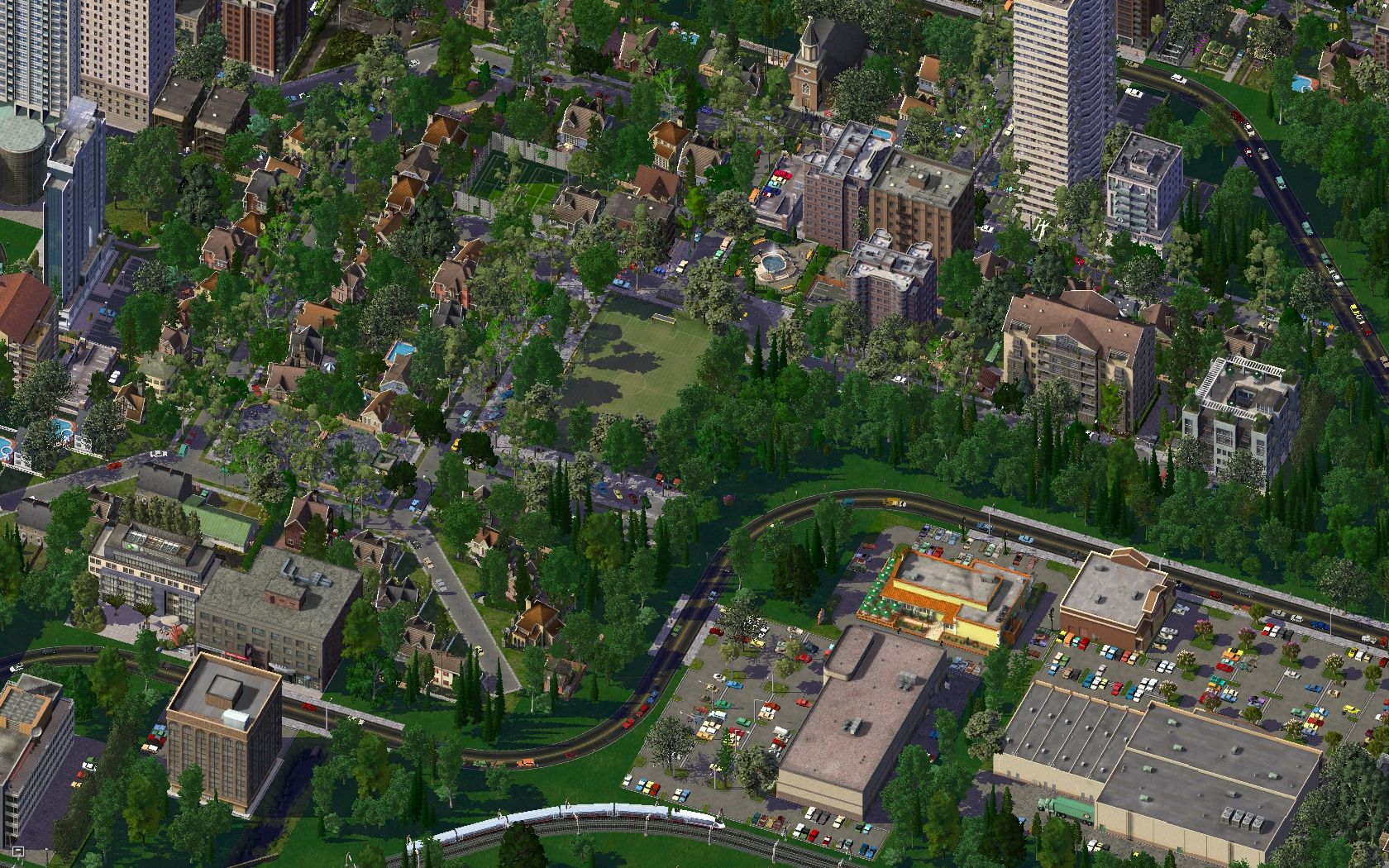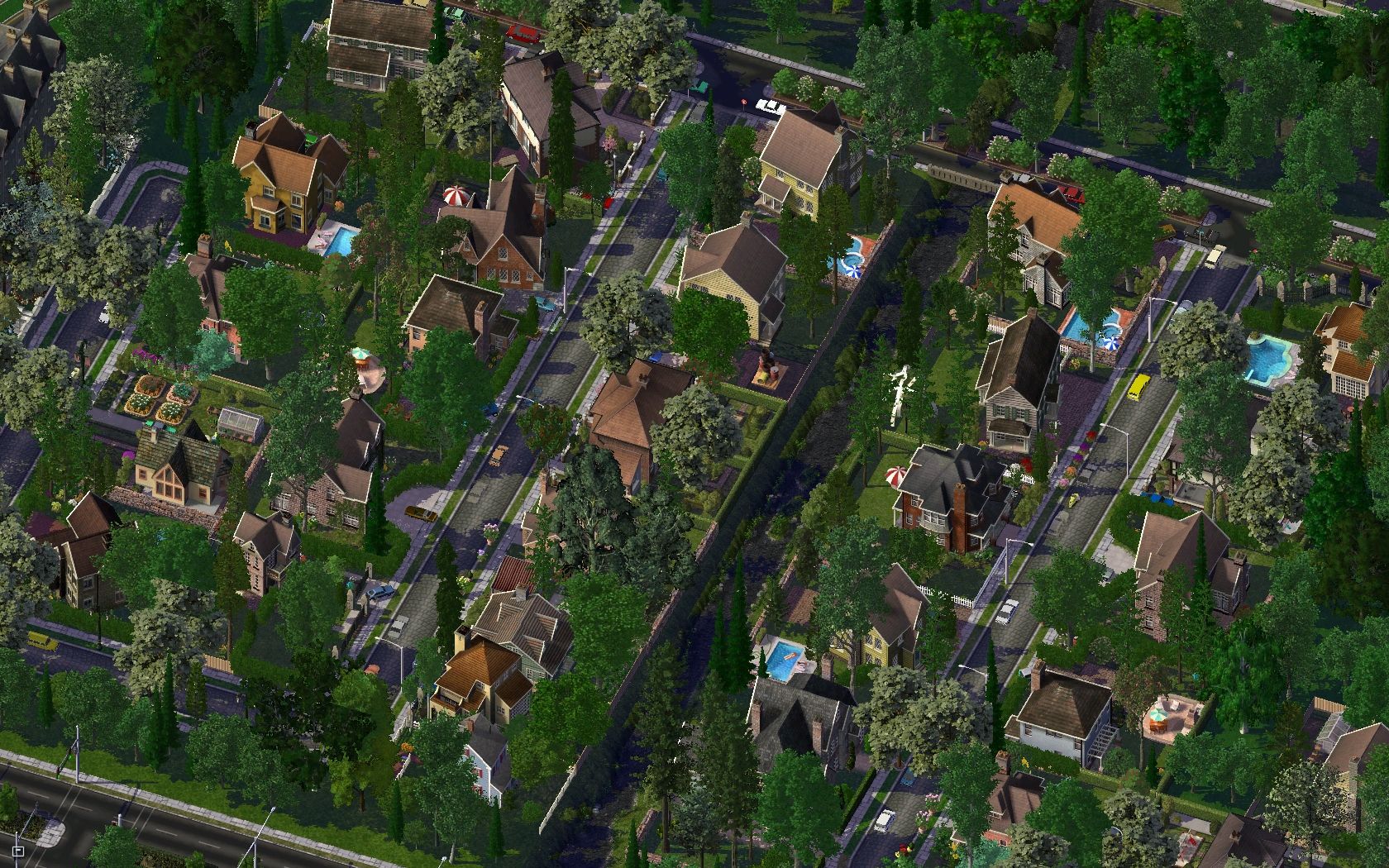 And an overview of the entire area.
And to balance all that greenery..
Admittedly, thats quite green as well.. Don't worry though, next time we'll look at more housing projects, urban decay, dirty factories, oil refinerys, petrochemical works and iron smelters!
EDIT: I'm a numpty, didn't post all the images I intended to, see below.
Anyway, I hope you've enjoyed this update, please comment, criticise and +1 as you see fit