Guerro
Before the Resource Wars on 2077, Gurreo has been a thriving tourist city in the Caribbean. Unlike most Caribbean city governments, Gurreo is not corrupted nor dictated by the military. However, the Resource Wars changed everything. During 2077, the United States and China were engaged in war such that it involved almost all nations. As situations escalated, the Chinese military launched over one-hundred nuclear bombs on major United States and their allies cities. Unfortunately, Gurreo has been nuked, but not as horrible as Los Angles or New York City. Luckily, the main city center was spared. With this terrible situation, the government suddenly changed into a police state. Those who opposed the new regime was banished from Guerro.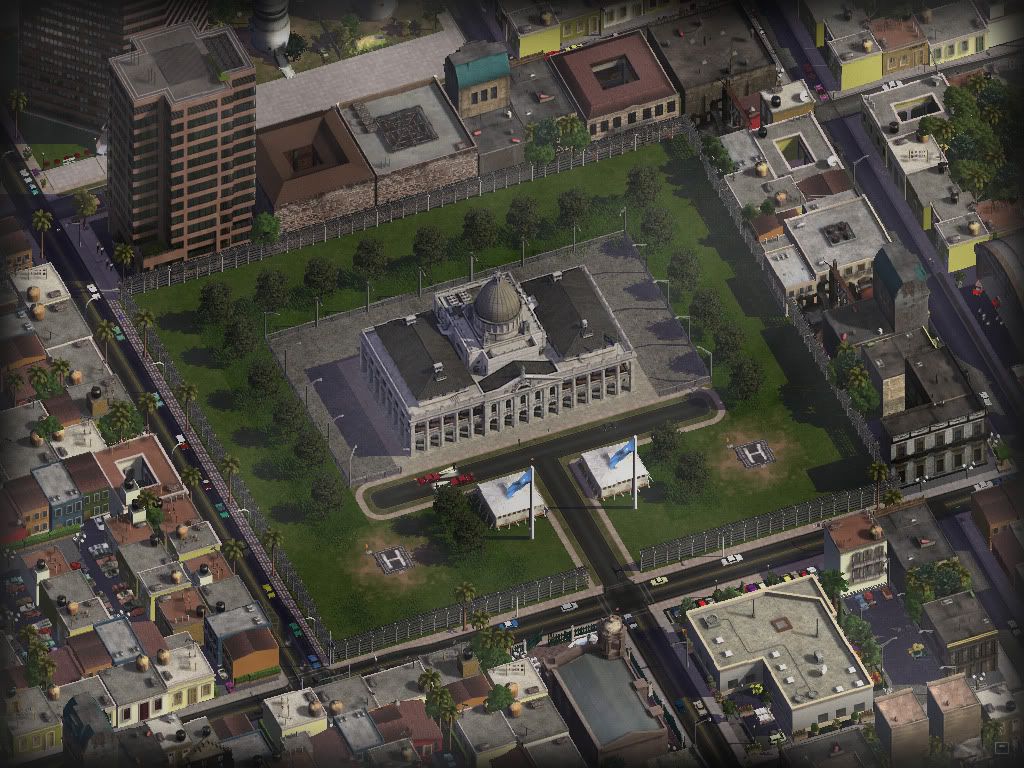 The city, or what remains of it, is mixed with colonial architecture, late twentieth century high-rises, and futuristic buildings. Besides this, electric barbed fences surround Guerro. All together is what the current Gurreo.
Outside the fences lies the ruins. Although the ruins are filled with abandoned and shelled buildings, some outsiders settled here.