Here's the business district with the <A HREF="">UN Building</A> and the <A HREF="http://community.simtropolis.com/files/file/21981-one-world-trade-center/">Freedom Tower</A>.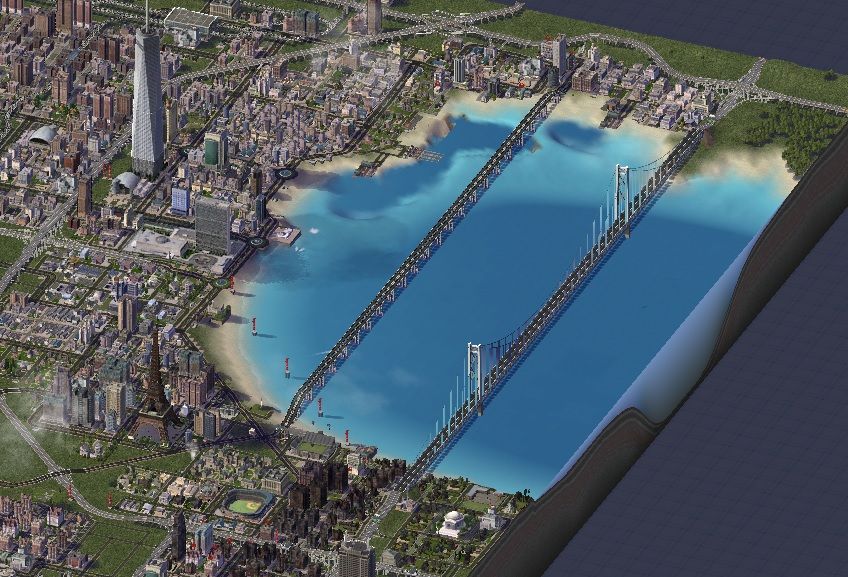 And an overview of the downtown areas with the NAM Plain RHW-4 compact suspension bridge and Avenue raised bridge across the "pond."
Here's the famed (and slightly dilapidated) arts district, featuring <A HREF="">The Eiffel Tower (La Tour Eiffel)</A> and the modern art museum.