Police Pursuit - May 24, 2015
This entry was inspired by the FOUR police chases in Two days on the news here in Southern California.  
The Playa Verde high speed pursuit below happened on May 24th 2015.  It started at UC Playa Verde when a car exploded.  Police think it is mafia related.  A red '63 Mustang from the parking lot was later seen leaving the scene.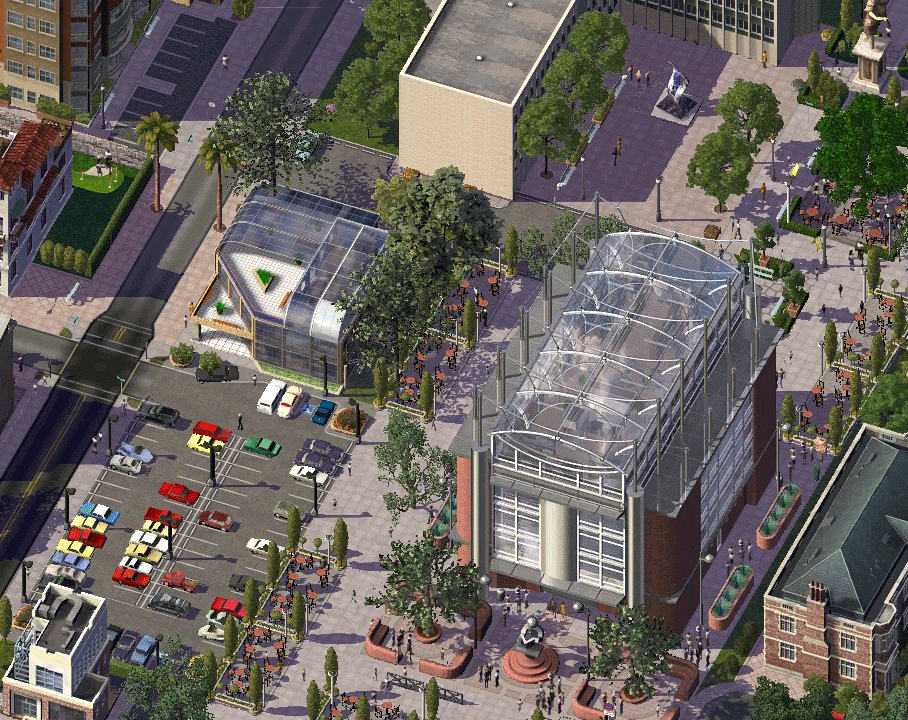 Down the street in downtown Playa Verde, the red Mustang was spotted by an officer.
Once the officer initiated the stop by turning on his lights and siren, the pursuit was on...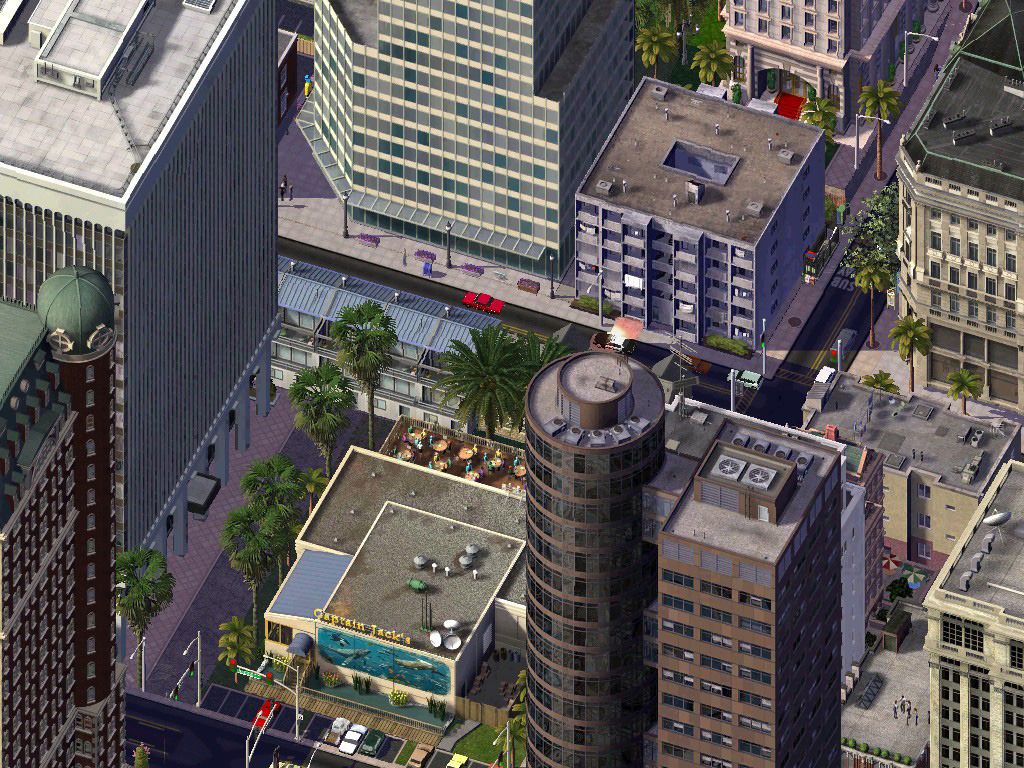 The suspect entered the 246 freeway east.
At this point of the pursuit, the PVPD air unit gets a visual as well as the local CBS Channel 12 news: KCOY, just as the suspect crosses the Ben Franklin Memorial Bridge into San Julio.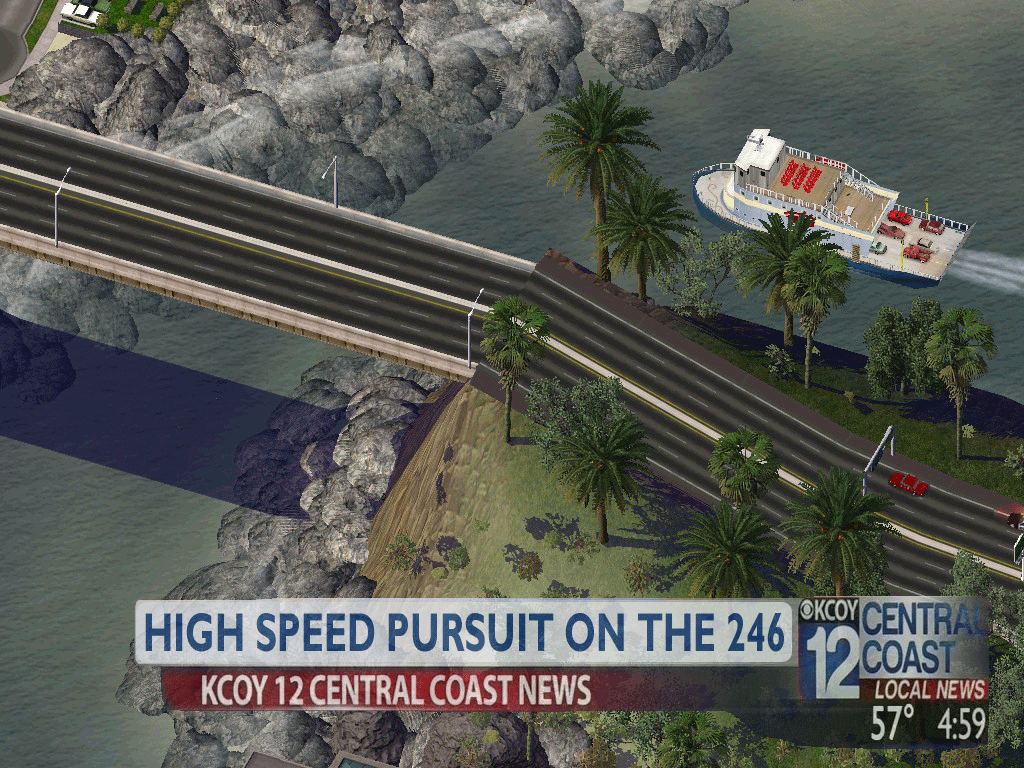 Passing the Playa Verde Int. Airport, the pace accelerates with speeds exceeding 100 mph.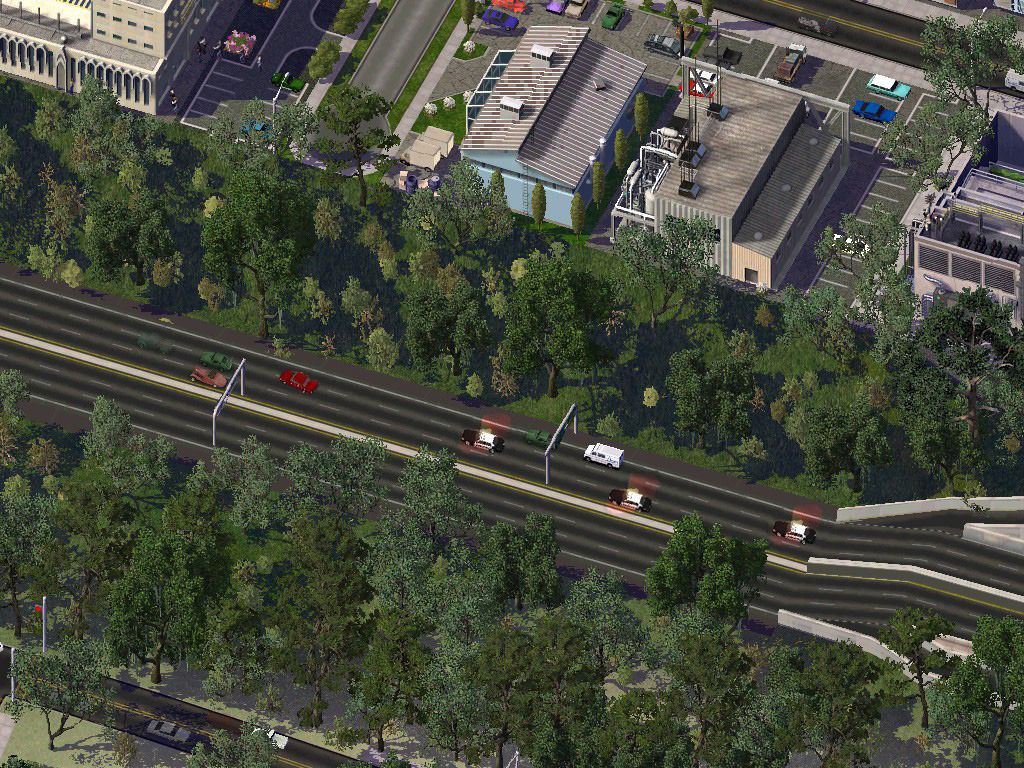 After the suspect merges with the 101 south, he starts heading toward Carterville (the ghetto)
With a last minute turn, he exits the freeway and turns left on Airport Way.
Eastbound on Airport Way.
Suspect then enters a residential area.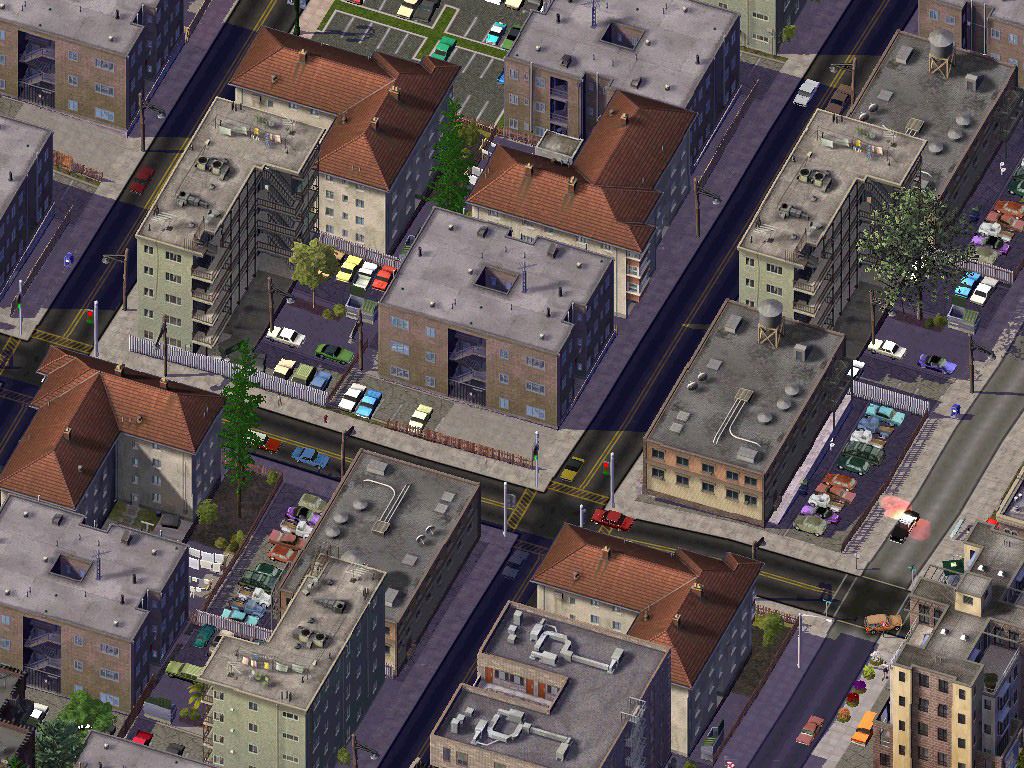 With his erratic driving, the police lose him somewhere in the neighborhood along Martin Luther King Blvd.
A collision!  On Sia Road just west of Black Keys Boulevard.  The suspect was seen fleeing the accident in the Saint Motel but then out the back door into Leftwood.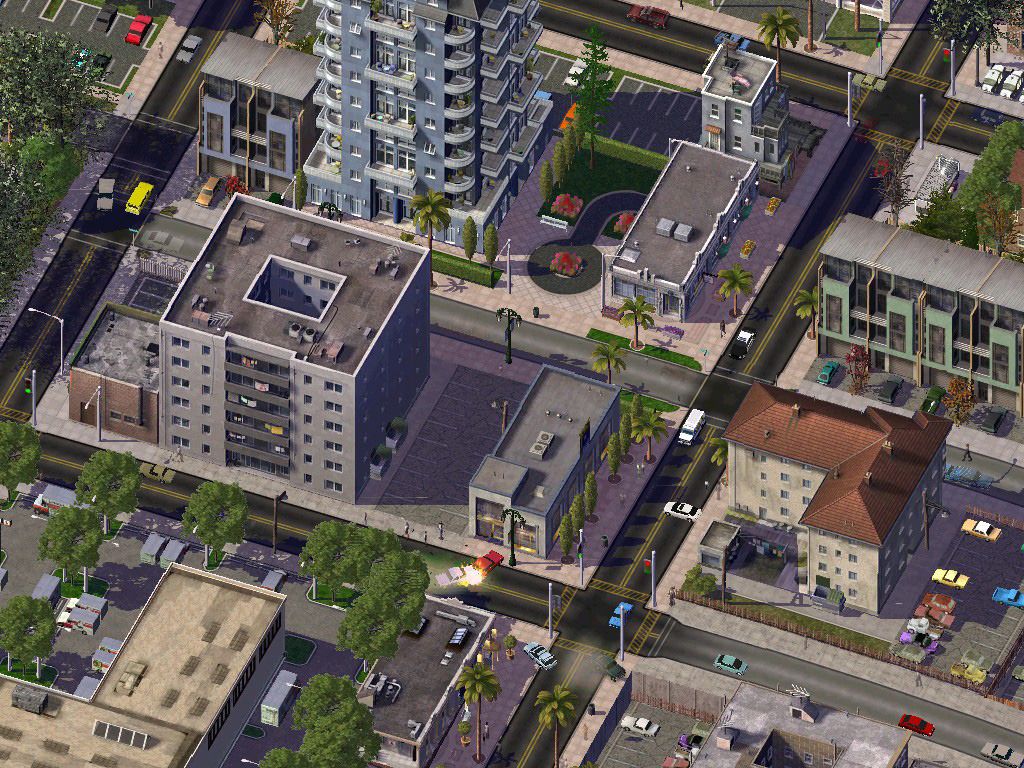 Luckily, after a brief foot chase, the suspect was apprehended.  He followed instructions and lay down in the middle of the street so officers could move in and arrest him.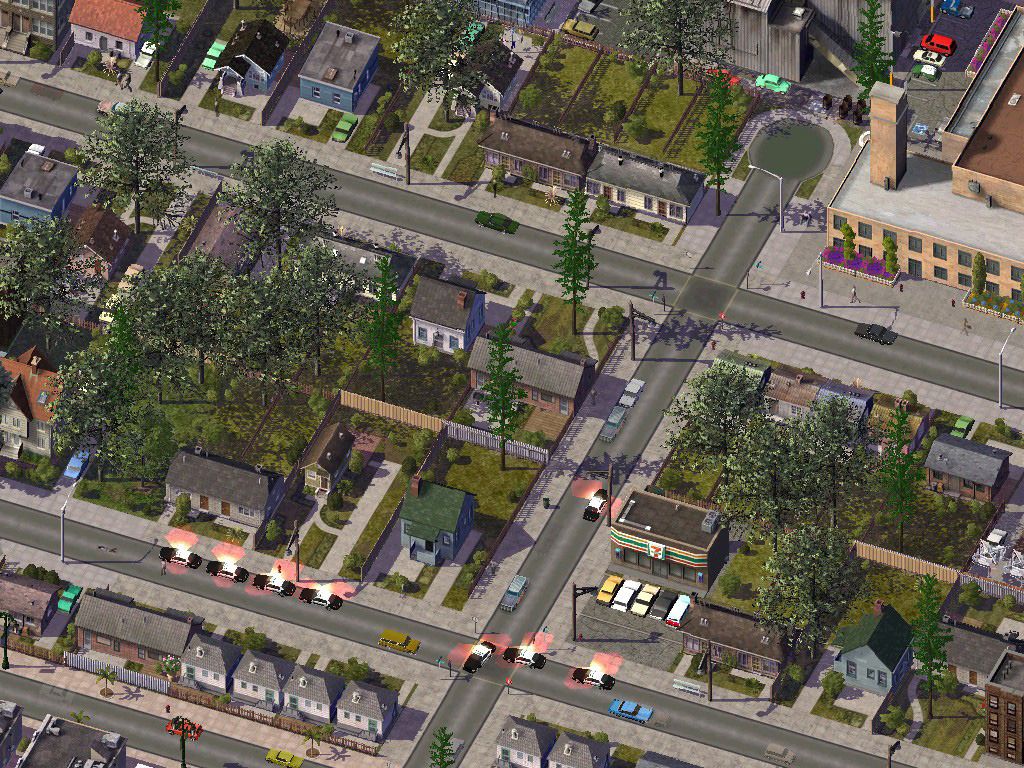 Map of the pursuit