Update 7: Sherkston - Welcome to the Capital of Orchidsen!
Entry posted by simlink ·
780 Views
Welcome to another update of Holt District!
In today's update we head into the region's largest city, Sherkston. It is a huge city, so touring it will take several updated over the next little while. Today's update focuses on some local landmarks just south of Downtown Sherkston (or also known as the Sherkston CBD.) Today's update is on the shorter side - and I apologize - but it is still an awesome one.
We take a look at government landmarks, cultural and some areas which are just really well known. So let's continue!
You may also notice a new look around here! The new banners are part of Project "UrbanGrunge" (phase 3 to be exact!) - a small plan to unify the look of the Holt District website, HD Twitter feed and Holt District updates. The Maps site was not included since it recently just went through a redesign a few weeks before this project. Though it may change down the line to match everything else.
As a reminder, be sure to check out HDHIP - it is playing a HUGE part in the future of this CJ and the Holt District Region.
Sherkston - The Capital of Orchidsen
7.1 | Like the entire region of Holt District, Sherkston is experiencing a large building boom. Several smaller homes around the busy avenue and existing condominum tower were torn-down in order to make way for more condominiums. Several building designs are being used here, and it is one of the few projects where 2 builders have come together for one project.
*Click for full resolution!
7.2 |These condos will be expensive, sitting on prime real estate. They are a short walk to the downtown core, let alone a transit ride. They are also very close to the Toyota Centre, which is fuelling rumours one building may infact be both condos and a hotel - an area where Sherkston is currently lacking.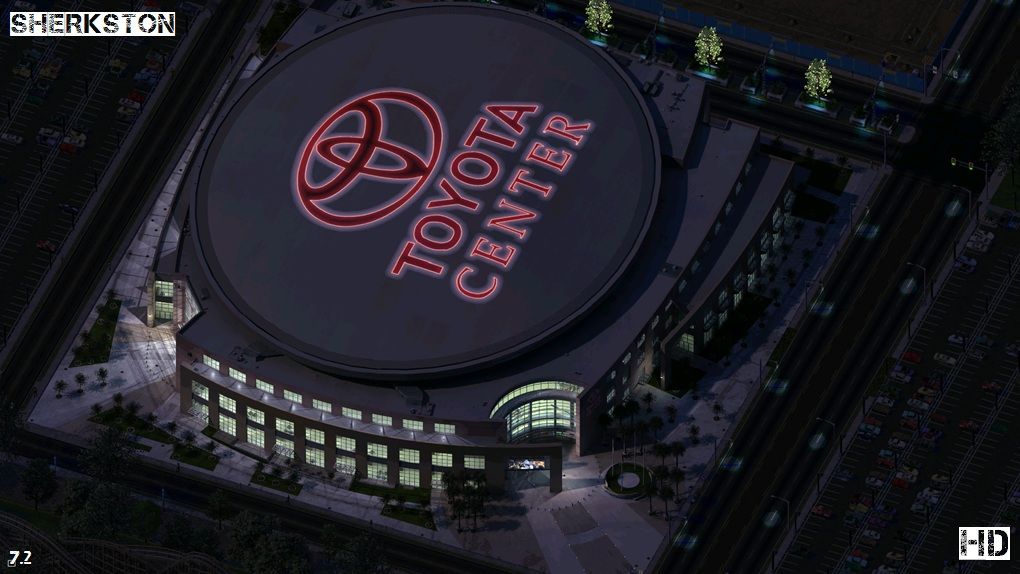 *Click for full resolution!
7.3 | Like every city or town in Holt District, Sherkston does have its own small quirks or hidden gems. In Sherkston, it is the old wooden roller-coaster that sits across the street from the arena. Built in the 1930's, it still is fully functional to this day, and a ride only costs $4 - a bargain many say.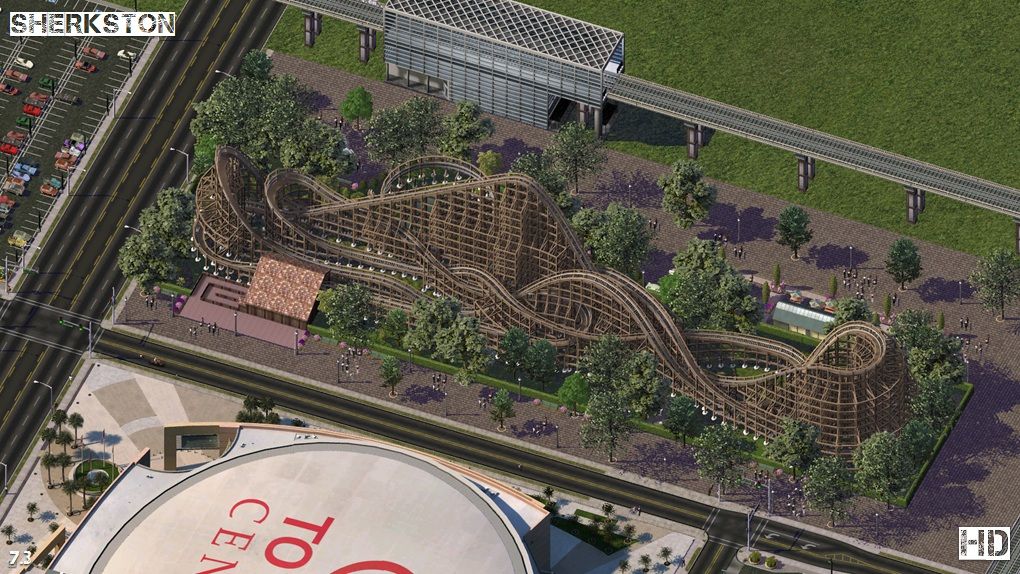 *Click for full resolution!
7.4 |Of course, Sherkston isn't only just play. No, it is home to many political battles. As the title of this update suggest, Sherkston is the capital of Orchidsen, a name you should recognize from HDHIP. Orchidsen is the province which Holt District is in, and this is its Procincial Government Offices and Legislature. The large office tower houses the office of the ministries, of the Premier and of the various committees which are formed. The rounded, lower-roof portion of the building is the area for government staff to meet, have lunch (it is where the cafeteria is located) but most importantly it houses the legislature, where new laws and plans including HDHIP are debated between parties. Currently the Orchidsen Liberal Party holds a majority of seats, followed by the Progressive Orchidsen Party, and lastly the New Conservative Party.
The next election will acrually be something that will be covered in this CJ - but the timeline is top-secret from you the readers, for now.
*Click for full resolution!
7.5 |Often at night several lights are left on in the government building, either because janitors are cleaning, someone hasn't turned off their office lights or because someone is burning the midnight oil getting the new study ready for the legislature to soon consume...
*Click for full resolution!
7.6 |Just east of the provincial capital complex is the "midtown" section of Sherkston. The area between the suburbs of both Sherkston and Manatee, this area is home to several low/mid-rise buildings, which employ many throughout the region. The area is said to contain some great shops with very friendly employees - though the service does come with a higher price tag on most items...
*Click for full resolution!
7.7 |[Midtown starts getting higher the closer you get to the CBD. But if you think these are tall buildings... well you haven't seen anything yet!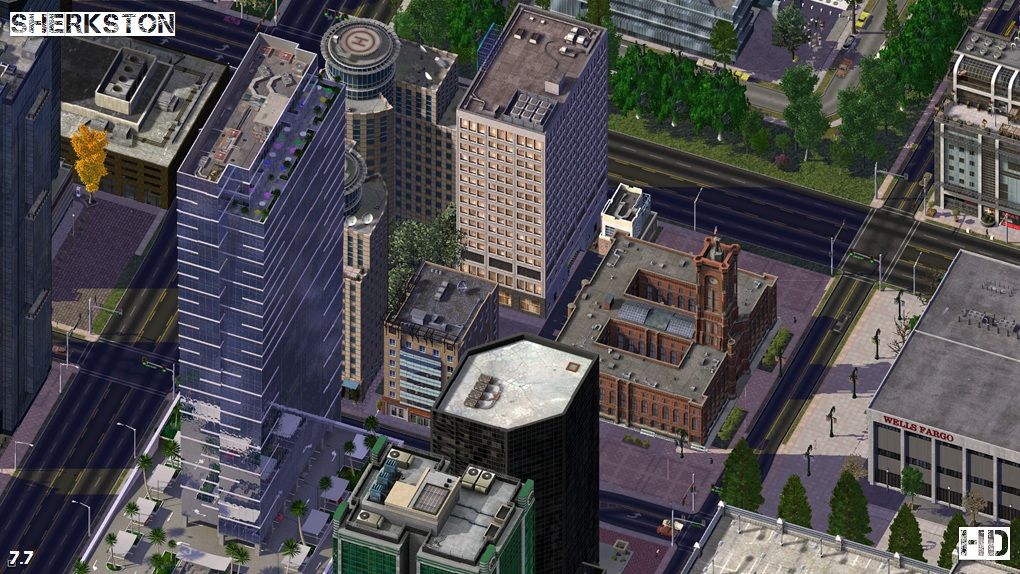 *Click for full resolution!
That's all for today. I know the update was a bit shorter, but it still showed a lot. There is alot more to see of Sherkston, so we will likely be here again next update.
And there may be some road construction going on...
Next Update: We will likely once again find ourselves here in Sherkston. To CBD or not to the CBD... that is the question.