BFA Newspaper - July 2012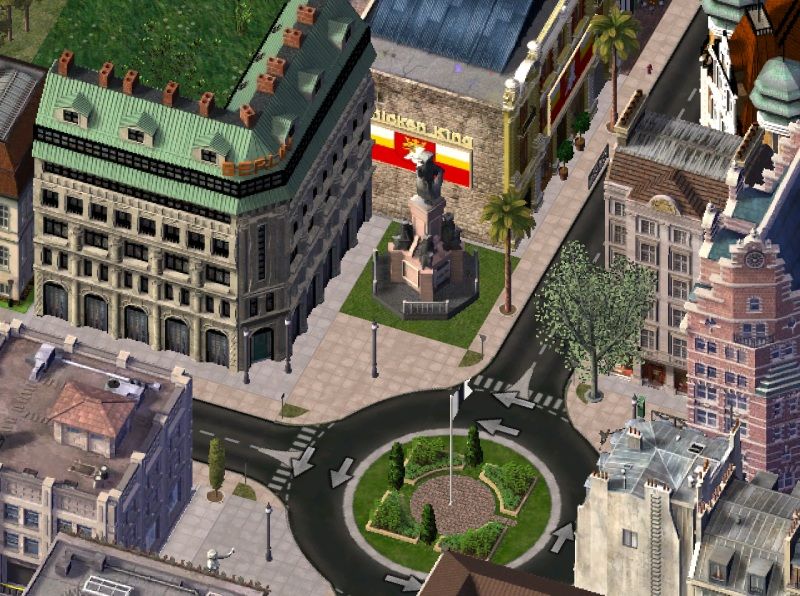 Brought to you by the Publications Office of the Bureau of Feline Affairs, in the heart of The Wirdleplex...
Schulmania's first newspaper in a long time*. Read carefully - there may be a quiz!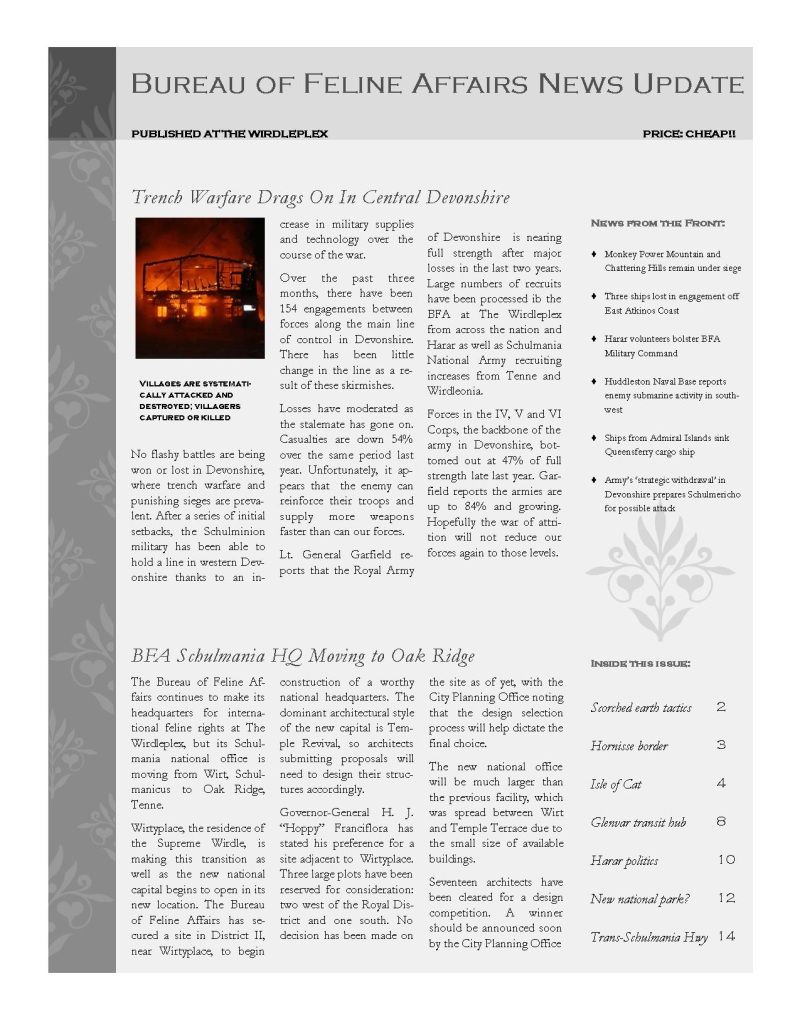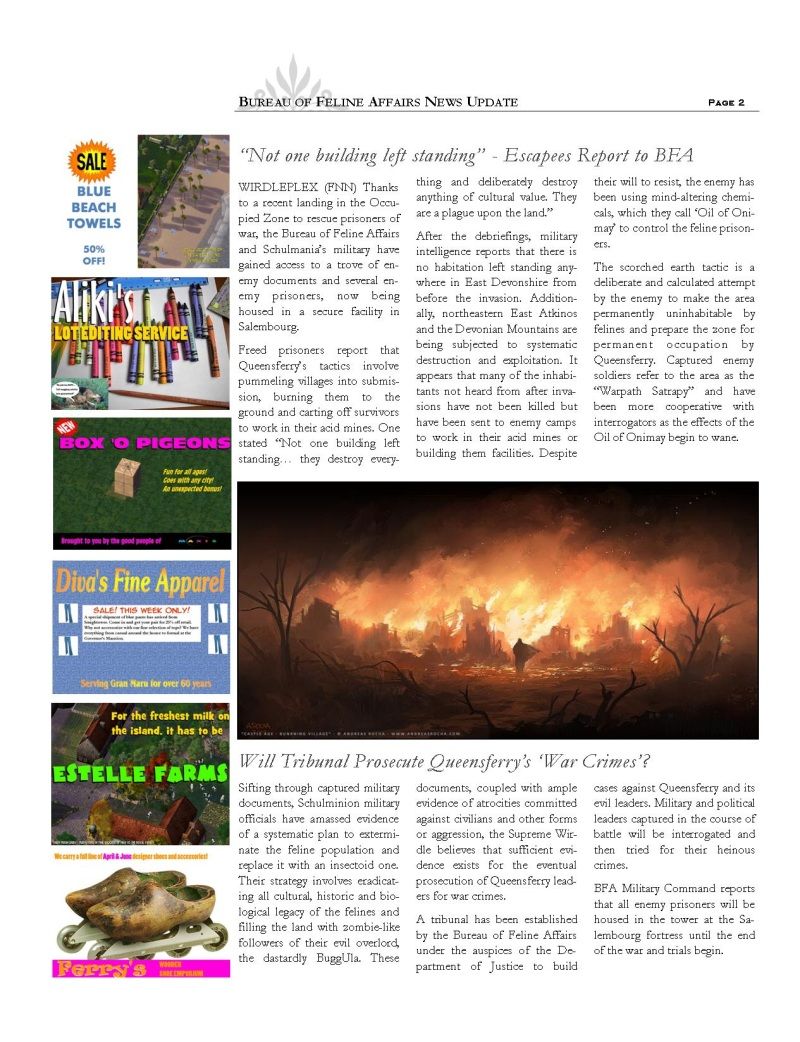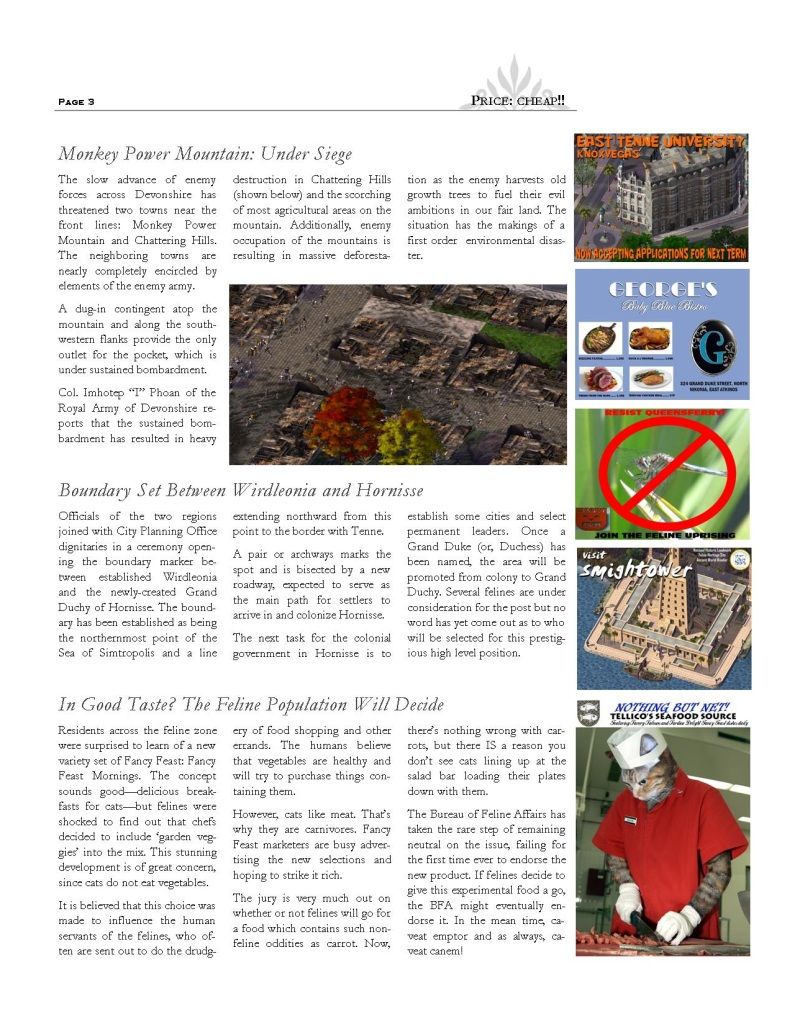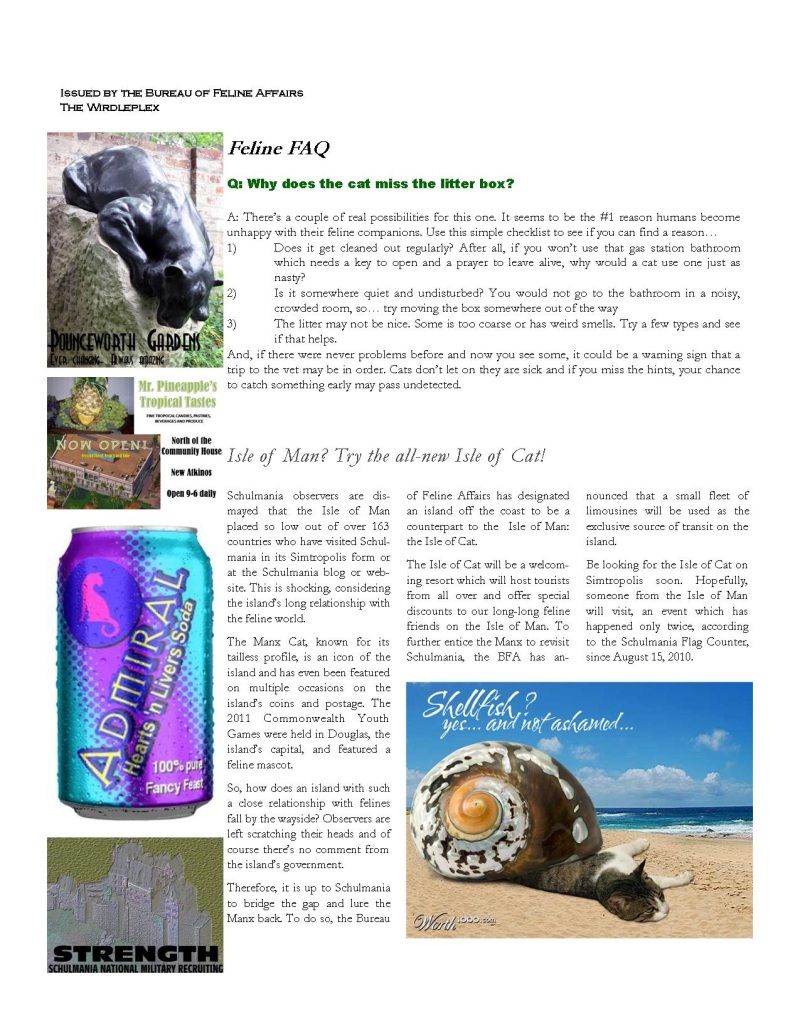 *The primary purpose of this is to advance the war timeline without a kajillion battle updates... and also to give you a few hints about upcoming features. That and of course to inform the reader. And, of course, to sell advertising. Each of those ads brought in 3 schulmonetas. Now that's big money!