My, what happened here?
When the developer first came, FirePeak was a sleepy resort town, now look at it, it has a Golf course, a University, a seaport, Suburbs, A bustling downtown, Avenues instead of roads, a historic lighthouse, and an even larger wind farm.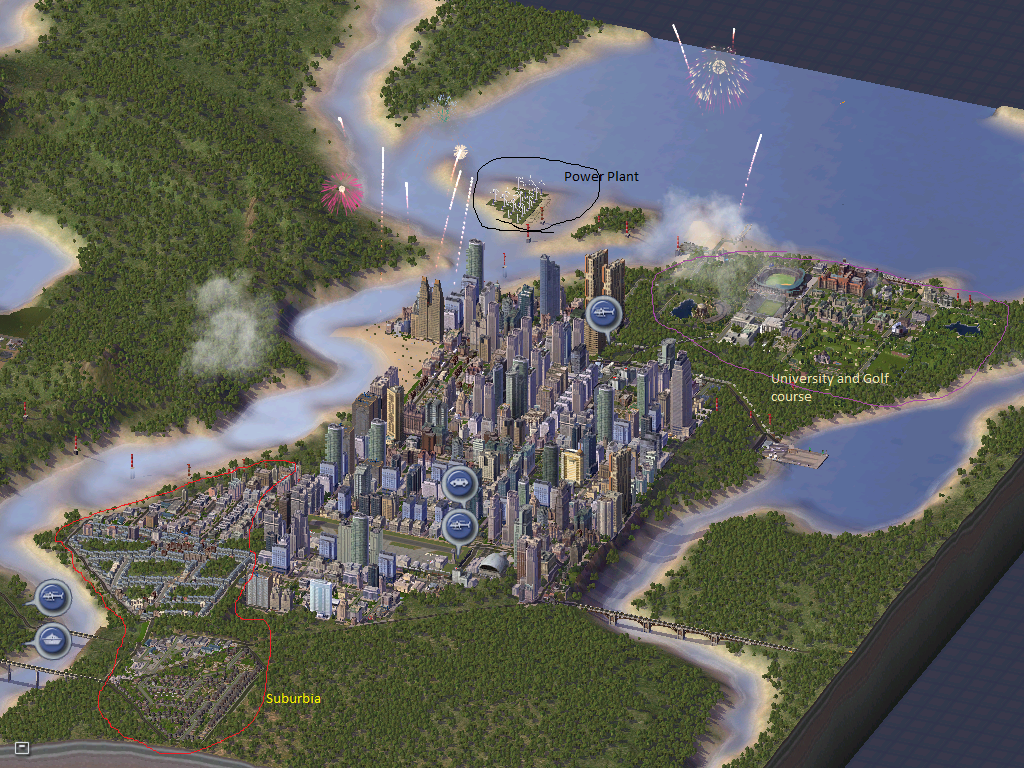 The University Complex.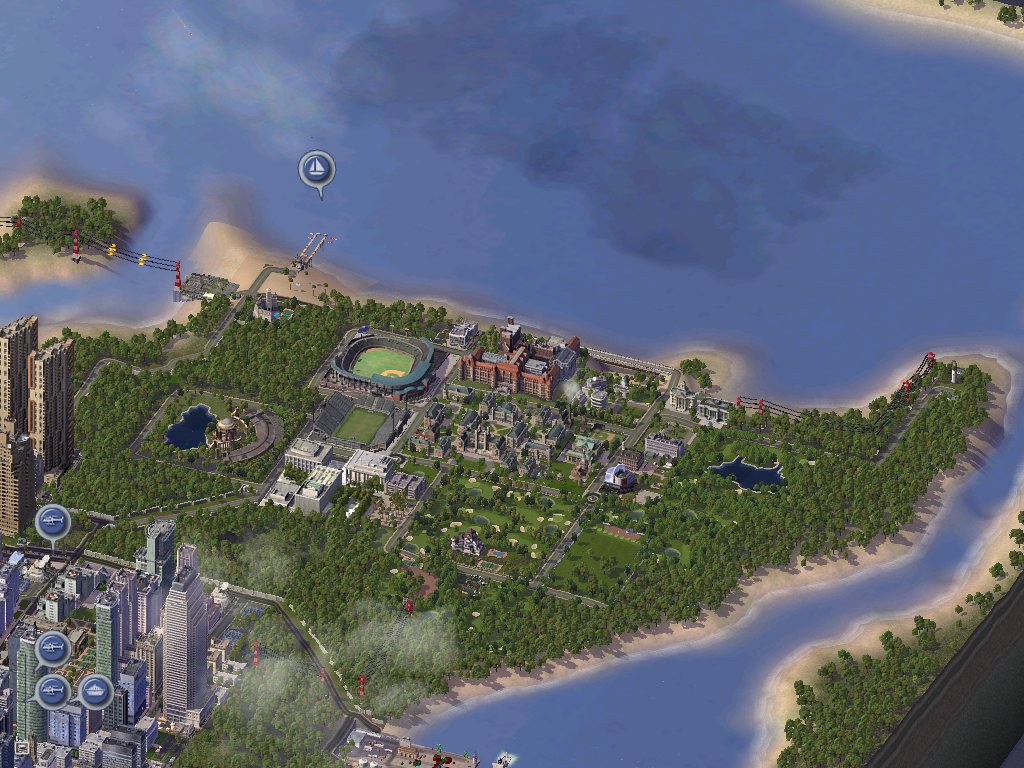 The Original buildings from when it was just an agricultural and fishing school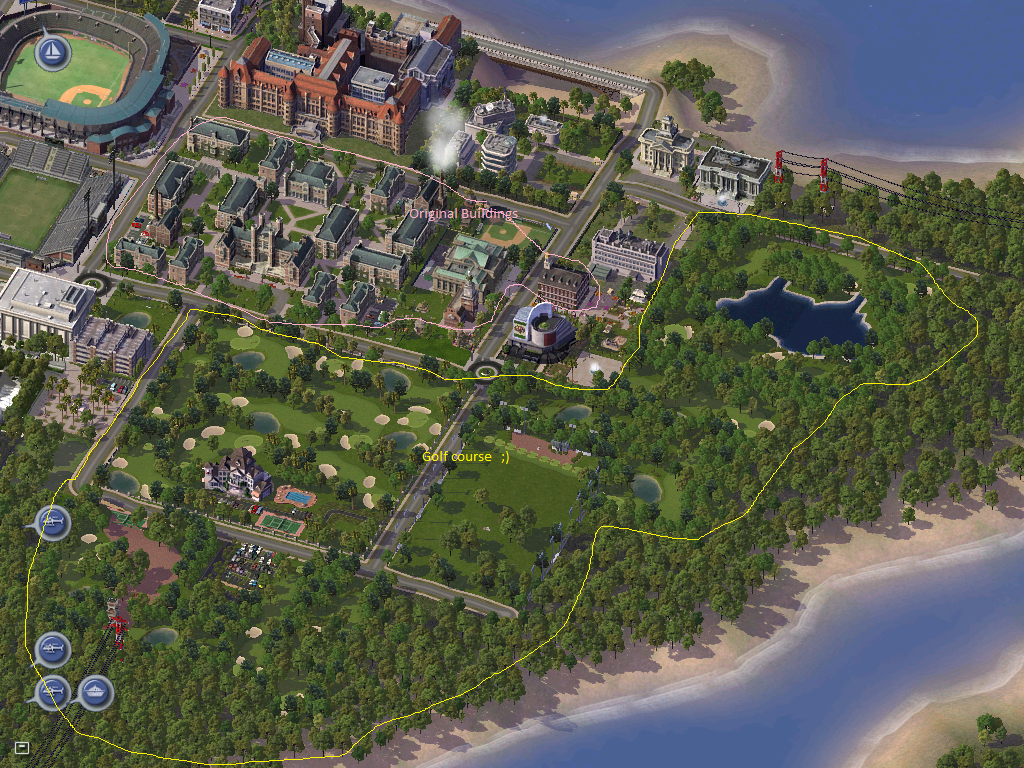 And the shiny new Sports complex, Art Center, and Administration buildings.