Forest Hills...suburbs, farms and more!
Forest Hills' expansion has been rapid. The result has been a whole load of suburbs. The latest addition to the area is Trentwood. Family homes, small parks and narrow streets make it a perfect place for young families to grow up in.
The other side of the hills lays the small farming community of Franklindale. Their main link to Forest Hills, Columbia and Astoria is a rail link that snakes its way through the hills. Ground water pollution has always been an issue in that area, but now it is less so with the addition of water cleaning plants in the local area.
Franklindale is sat behind the hills that the small town of Forest Hills is built on. This creates a rain shadow. More of the water for the farms comes from underground water supplies.
The small town of Franklindale, surrounded by farms: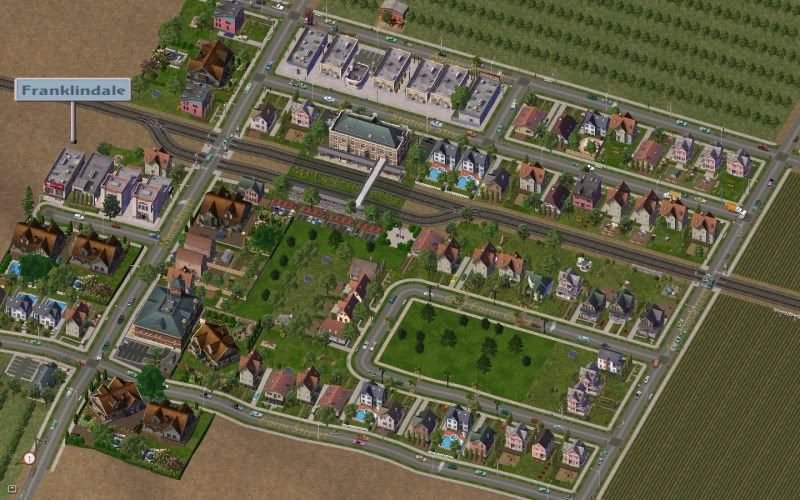 Farmland, rail junction and some houses: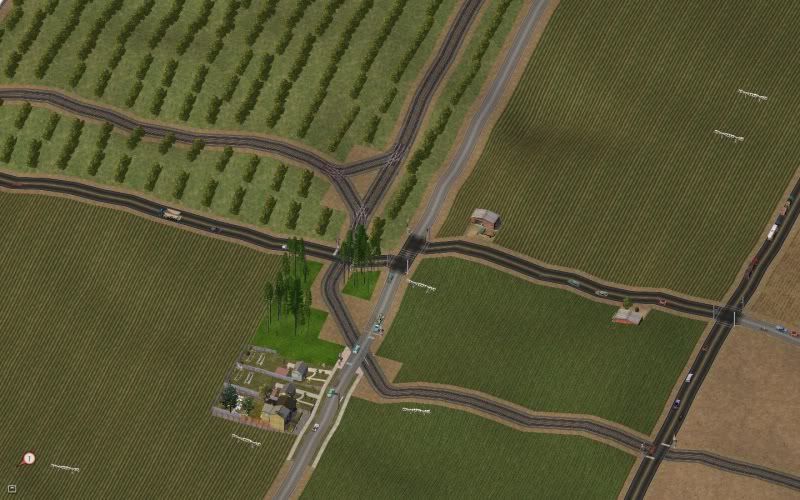 Trentwood, the new suburb of Forest Hills: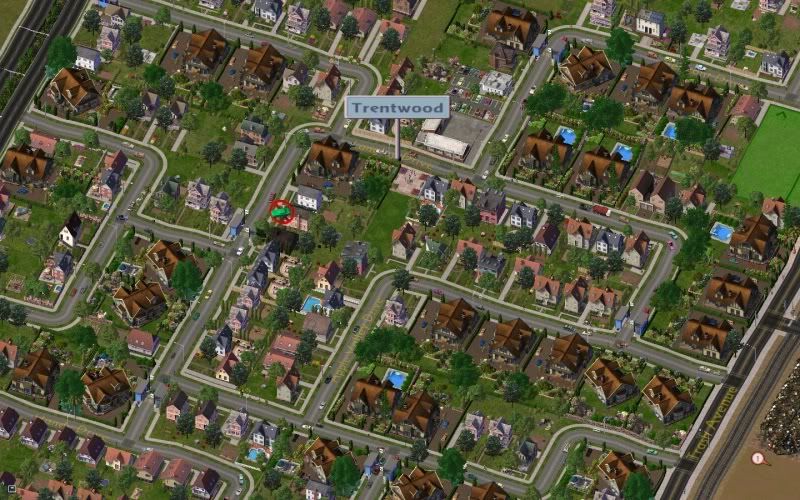 Railway station near Trentwood/Hillsdale: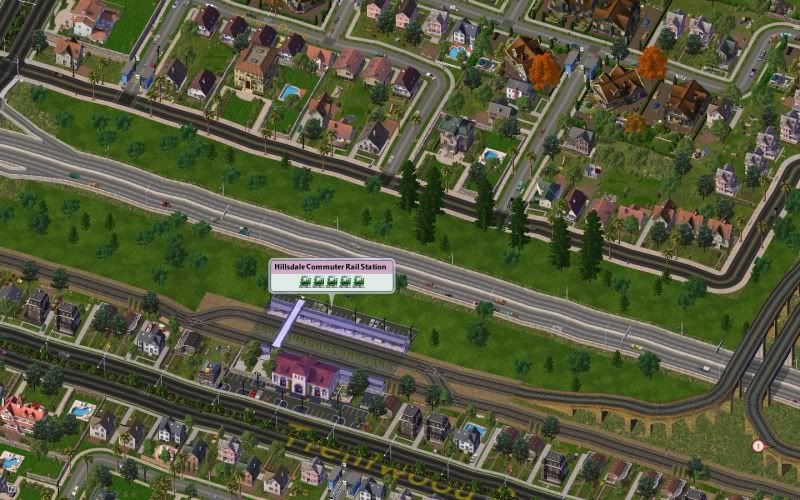 Elevated rail junction constructed over the highway: