Columbia...A new town where it all starts...
This is a whole new CJ that I have started after quite a while of doing nothing...
Its not ment to be a "WOW look at all my custom content" CJ, but more about looking at making a nice city in Simcity...
Columbia is the county seat in Fairmont County. Located in the pine forests of Fairmont County, between the hills the divide the whole place up. Columbia is a planned new town that has only been around since the 1920s. Downtown in the centre, and sprawling suburbs around it. It has been very popular with young families, but since then the average age has risen quite a lot due to an ageing population.
A large network of wide avenues and highways link up the narrow side streets of Spring Meadows, Gracedale, Sunny Hollow an several other suburbs...
The climate of the area is semi arid. There is very little rain and the summer temperature rises above 30c regally in the June-August time. Winter can be very cold, without snow though. But it has been known to drop to -5c.
Local weather data:

The population of Columbia was once growing fast, but has since levelled off... 
Region view: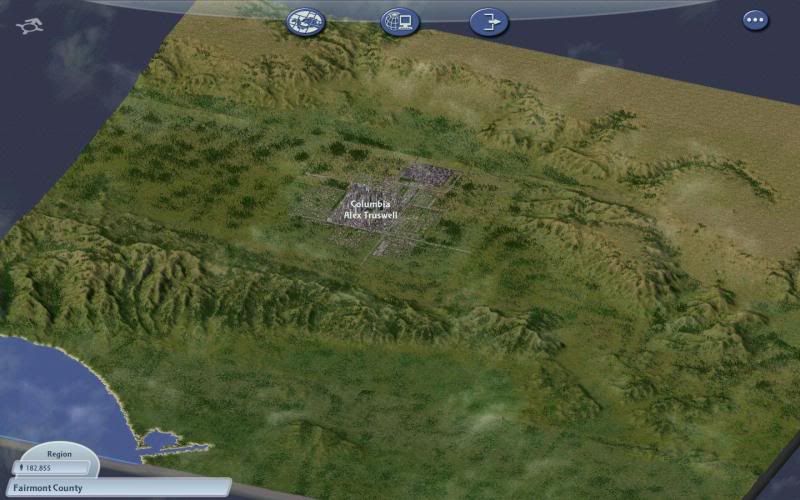 Transport view: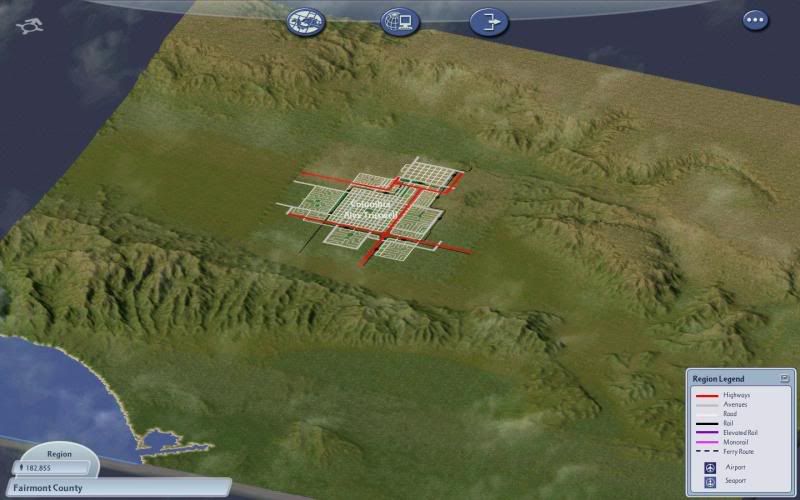 Overall city view:
Downtown: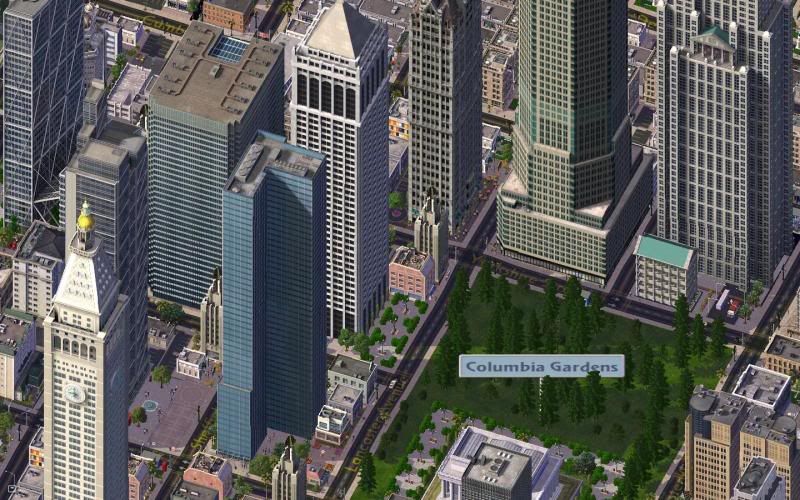 Spring Meadows, first suburban area built: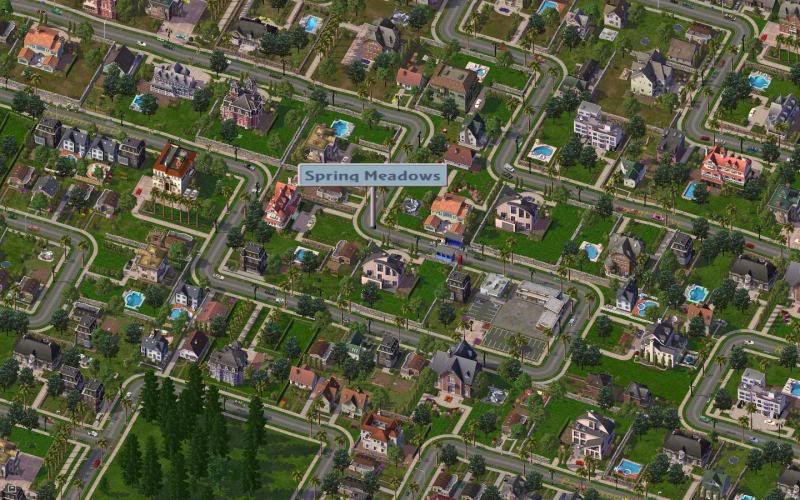 Sunny Hollow: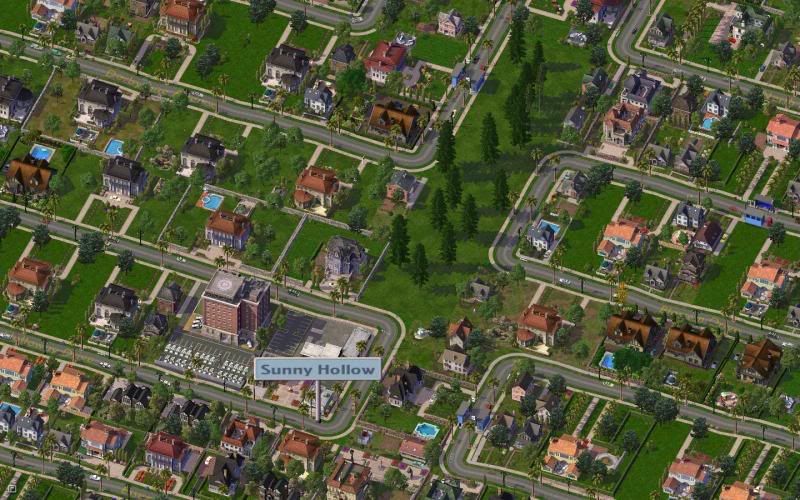 Sierra Springs: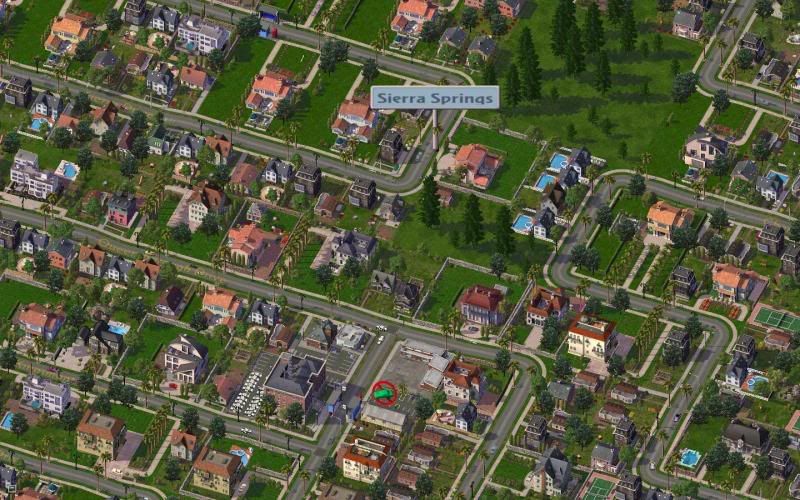 Creighton, the industrial area to the north: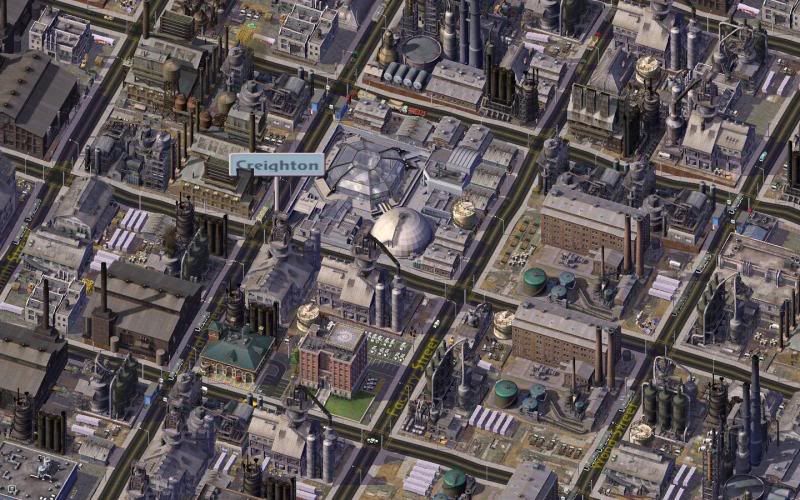 Gracedale, the newst suburb or Columbia: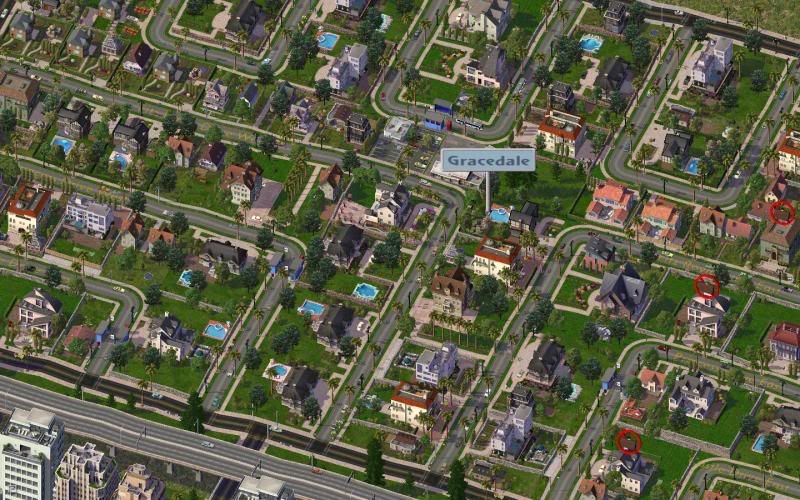 Wanstead, mid weath houses: