Forest Hills, suburban expansion...
Forest Hills, was once a small town on the top of a hill. Before only a few thousand people lived there.
The city of Columbia, just down the Columbia Freeway is growing fast, and space was running out. So Forest Hills was looked at for expansion...
Planning was approved and the all new town of Hill View was built...
Updated region view:
Updated transport view: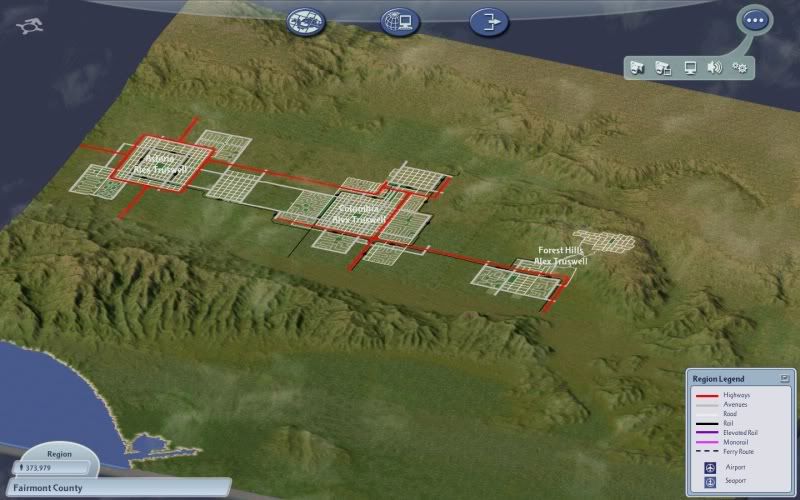 Overall view of Forest Hills: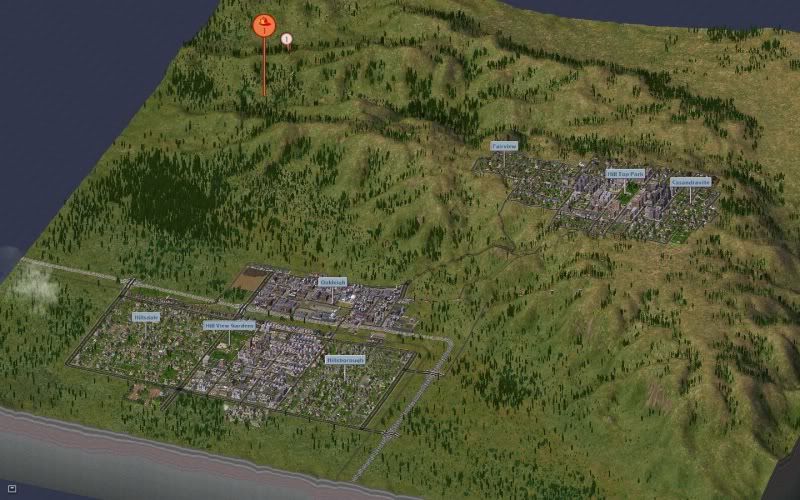 The hillside road network linking up the two places:
Shopping area and parkland: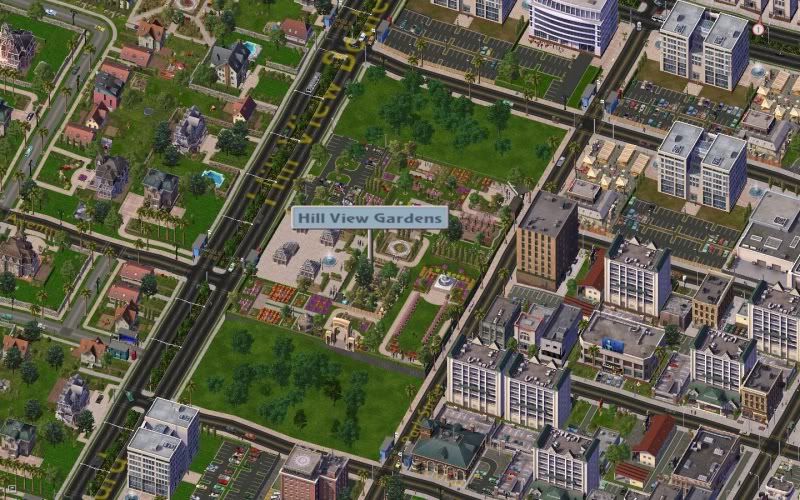 Middle/upper class housing in Hillsdale: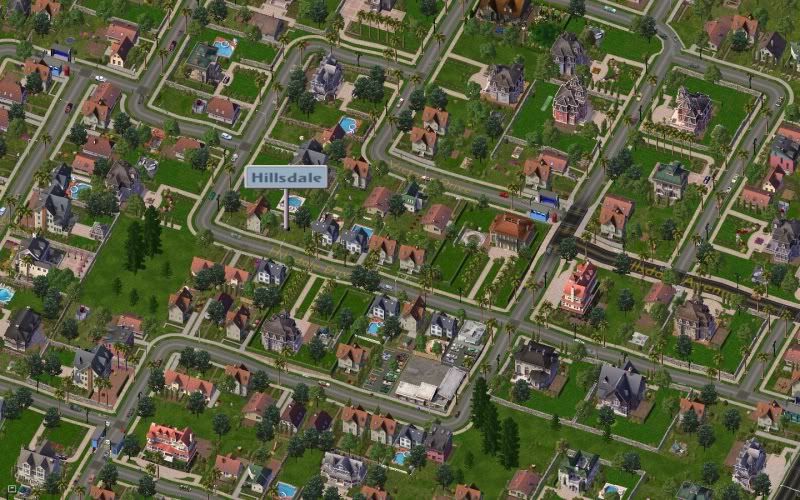 More coming soon