Forest Hills, life in a small town...
Forest Hills is a small town that really hasn't changed much since the 1950s. The small downtown area has some medium sized office buildings and some shops. The town centre features a nice, but small park with a church.
Although rather cut off, Forest Hills keeps on attracting more and more sims. Maybe future growth will change everything, and not necessarily for the good?
The town is located on the top of a hill, called Forest Hill (hence the name). The climate, whilst very hot and dry like most of Fairmont County, is slightly warmer that the neighbouring city of Columbia. This is mainly due to more exposed location...

The main issue that the town has currently is road access. The main road out of town links to the Fairmont Freeway, but this narrow linking road is getting increasing congested, putting some sims off visiting aswell...
Region View: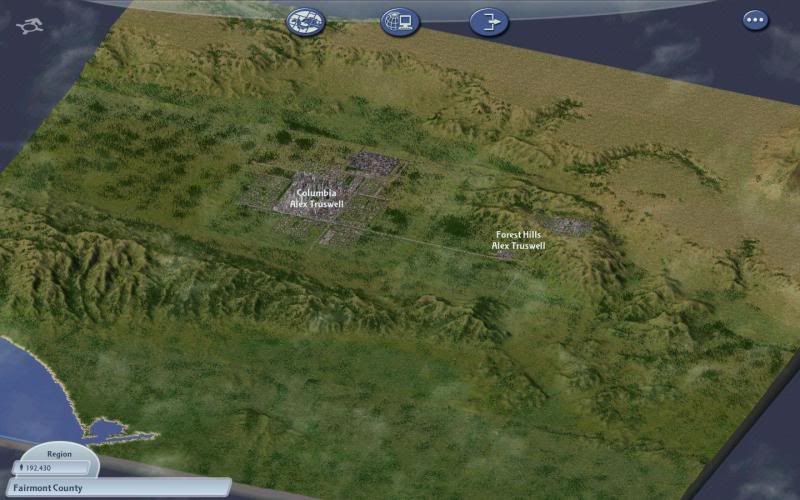 Transport View: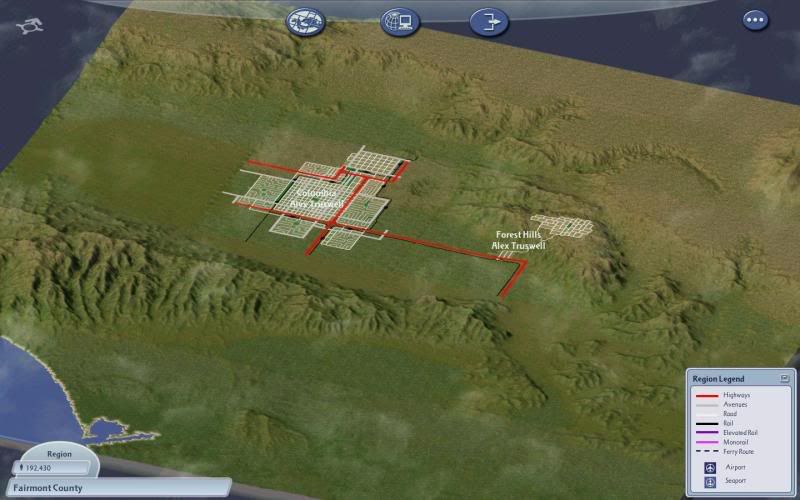 Overall view of Forest Hills: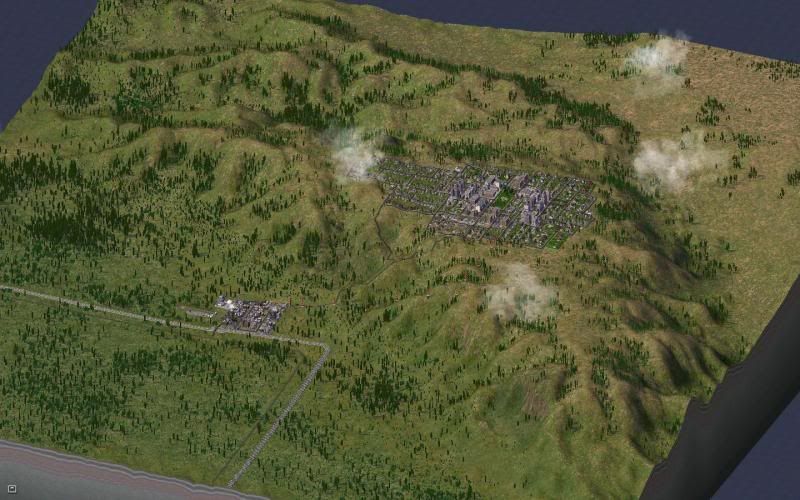 Downtown, showing the park, offices and shops:
Family homes: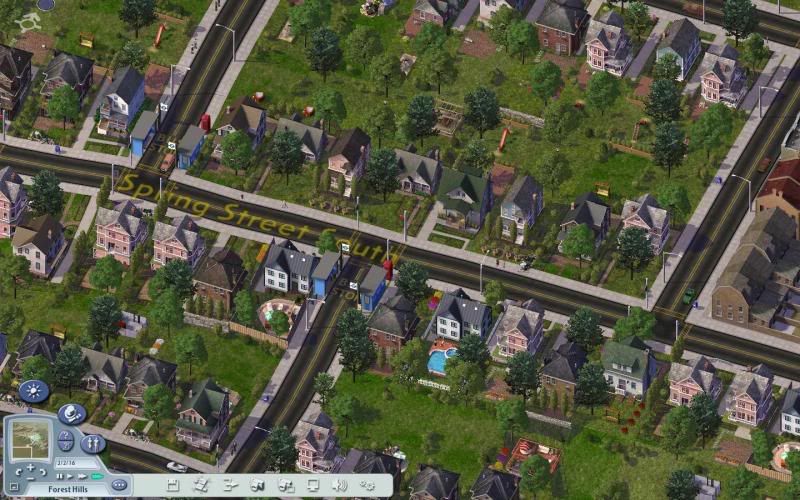 The eastern side of town: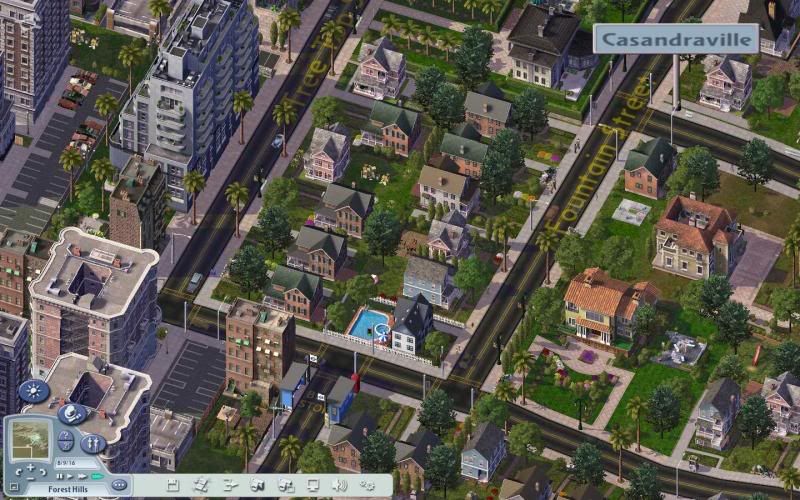 Fighting fire is very important. The dry forestlands around town set alight every summer: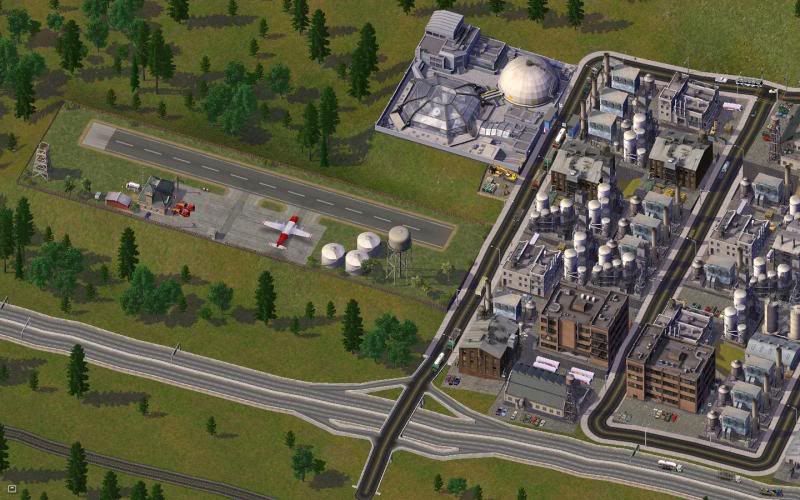 Talking of fire...FIRE!: