Urban Railroads in SL
It's that time again, to see what's going on with RADfm, San Lorenzo's favorite music station for retro '80s hits!
"Hey, it's your DJ Dave, playing music from the years when the world was ruled by hairspray, synthesizers and the Cold War! The weather is nice and sunny, which is unusual for this time of year!"
"That song reminds me of my first year of highschool, asking Dana out on a date. She rejected me... for the tenth time that week... sigh... I wonder if she's back in town? Not that I'm interested since I'm married and in a happy relationship... uhhh... I'll shut up now."
Anyways, let's continue on. This update is about urban railroads in the San Lorenzo area. Below is a mosaic of the northern area of Lawrence Island, with the train station & stadium.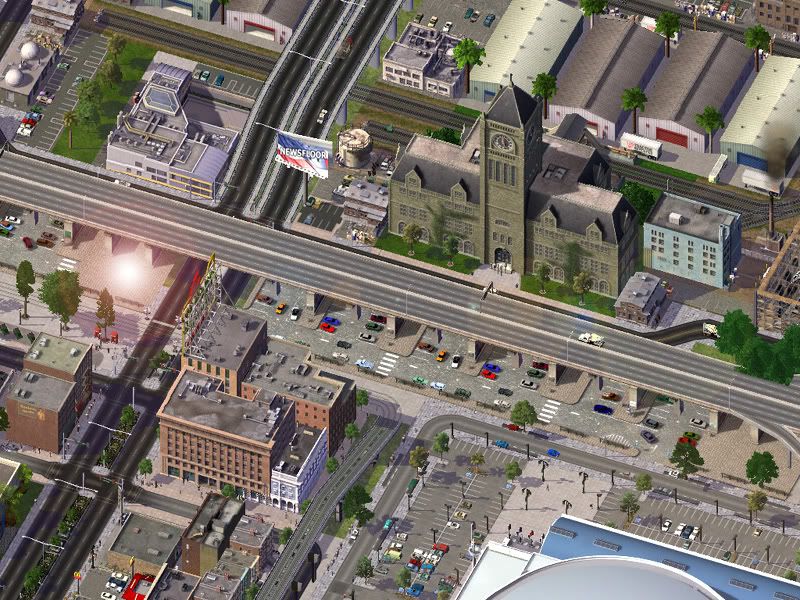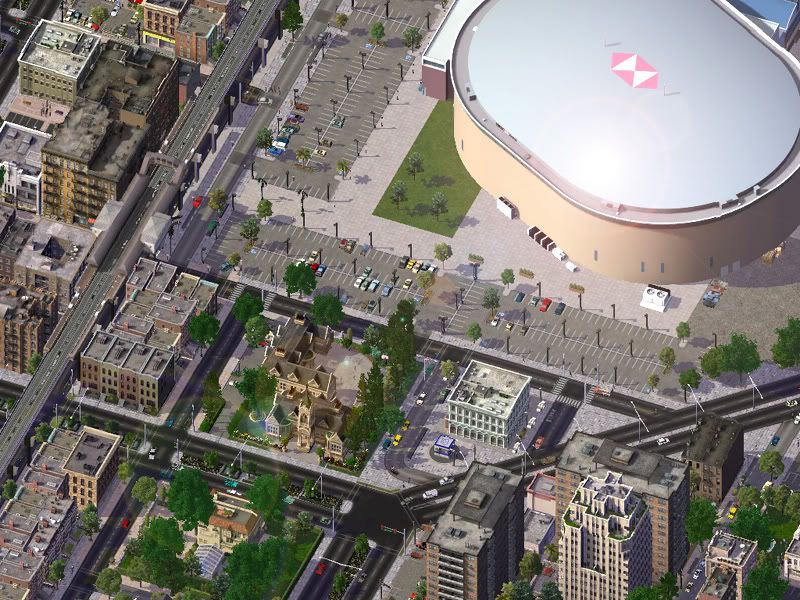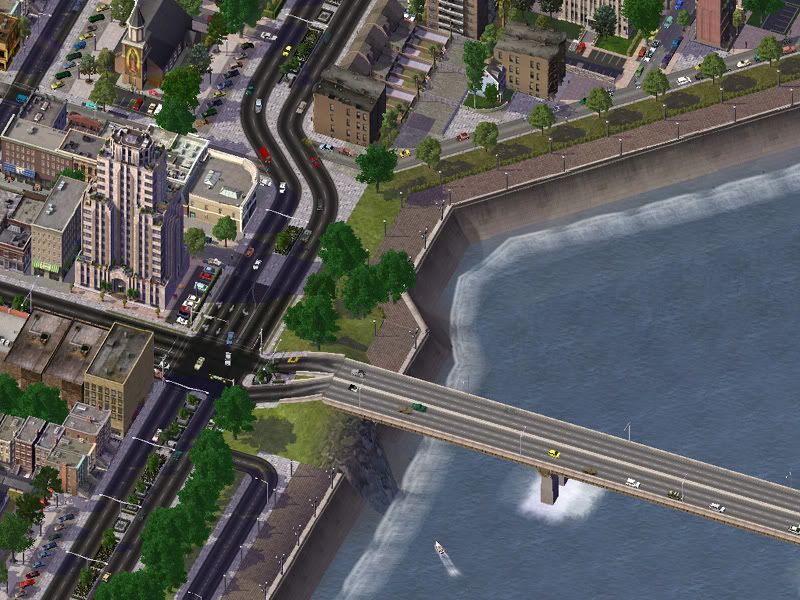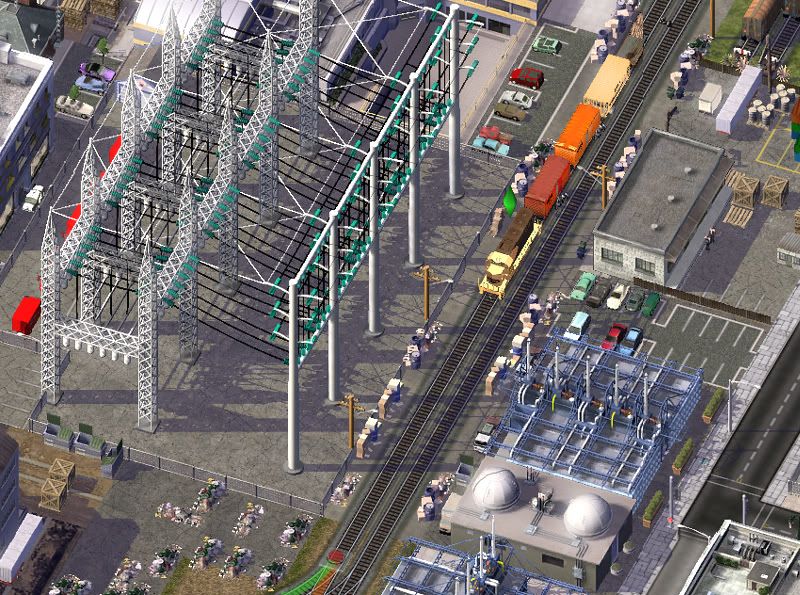 Most of the railroads go through the industrial area in northern Lawrence Island, since San Lorenzo is an industrial city. The area is filled with factories, power plants, and various industries. In the past 5 years, high tech industry has seen a large boom in this city, many of the companies from California looking for lower prices.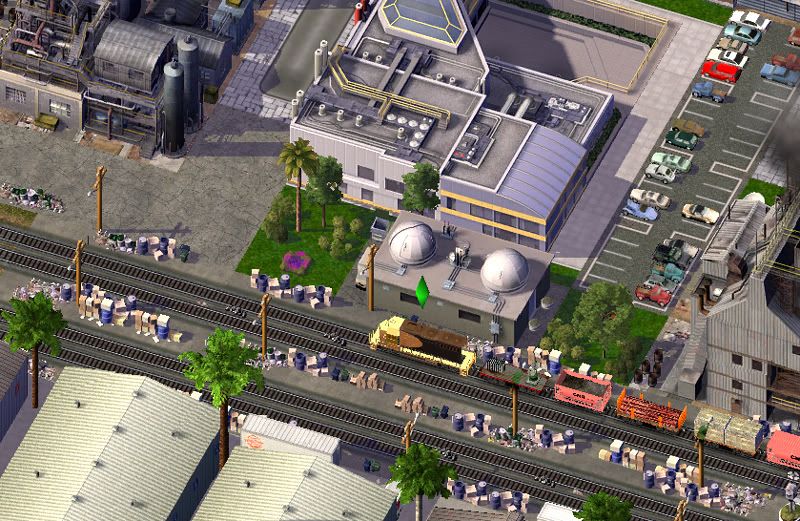 The railroads in the industrial area are used mostly for...well, freight trains. However these rails are also the same ones that lead to the old central station, which still is in use despite the dramatic decreases in passenger train use.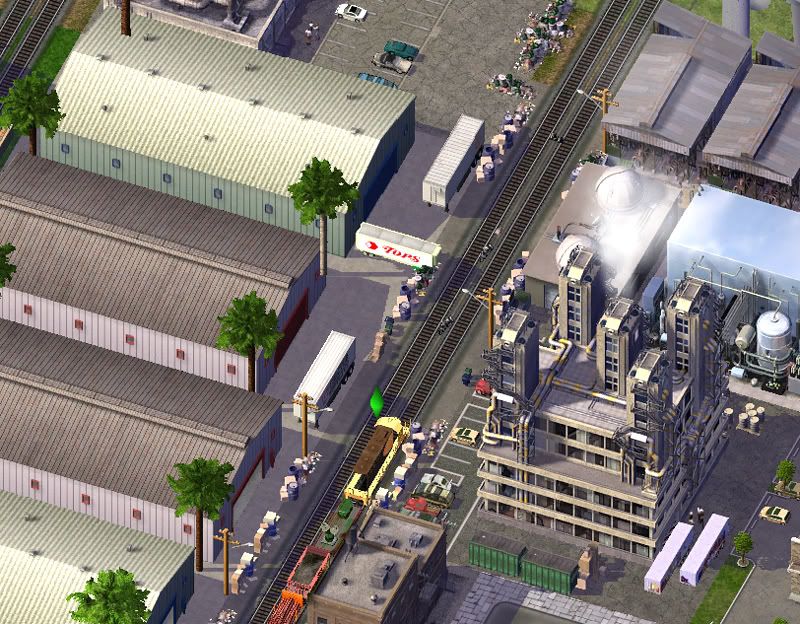 The freight trains that go through here mostly carry lumber from nearby logging areas, but also produce, frozen food, industrial materials, and petroleum.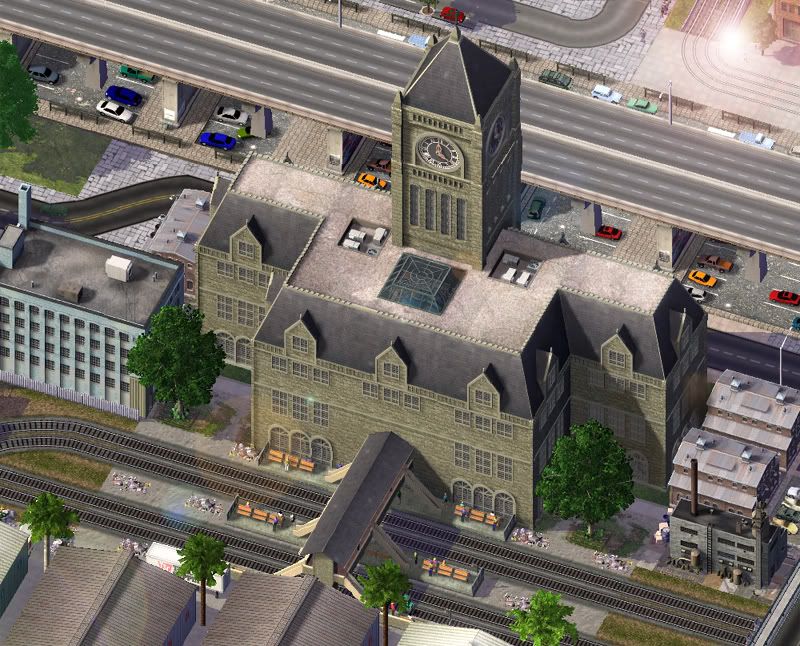 Near the industrial area is the Central Station, which is a local landmark for it's iconic clock tower. The station is not really that busy since people don't use passenger trains here much, but it still serves as a historic building.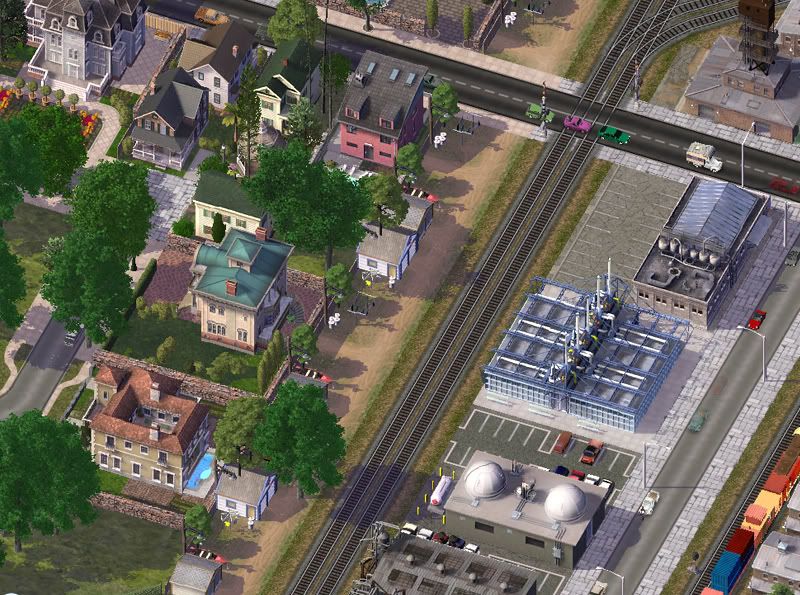 When you go farther outside the city on the railroads into the suburbs, they are mostly double rail occasionally with dirt roads along the side for emergency vehicles and whatnot. However, the dirt roads are mostly used as parking spaces for people who don't know where to park their cars, but would rather not use the convenient nearby paved parking lots.
Thanks for reading this update! Sponsored by: