Updated Region View of San Lorenzo
Now, let's go back to radio music updates.
DJ: "Remember that horrible hairstyle you wore in '85? It's back to haunt you, here on RADfm! Here we play hits from the eighties... a time when no band was complete without a Casio and a drum machine."
I'm thinking of possible removing a couple of older updates, because the list of updates is getting longer. What do you think? Some of my older pictures are kind of low quality anyway.
Anyways, here is a region view of San Lorenzo: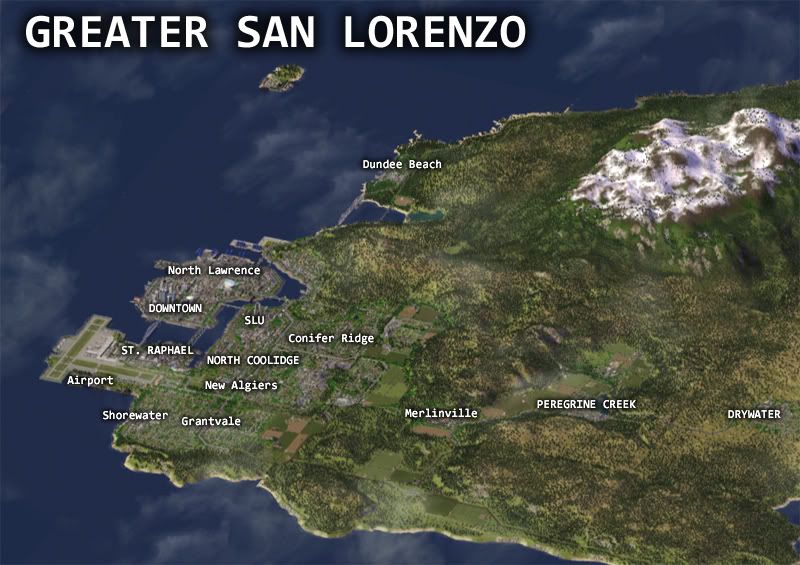 and one without labels: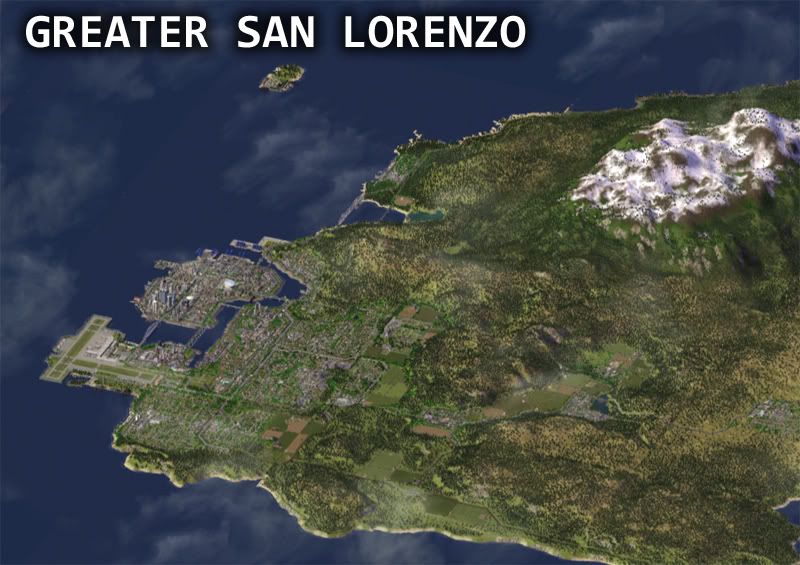 The main changes are a vast expansion of the southern part of the city, along with an extra runway at the San Lorenzo Int'l Airport, and some snowy mountains in the north, near Redwood.