Started
Heya!
It´s some time since my last update but a lot happened in Waldey. So be aware: I have something to tell.
When I started to let cims move in, I needed only a few hours to reach a population of around 8000. I was very pleased and did build a lot with RICO buildings for industrial areas. So I rebuilt the harbor of Harwich with RICOs instead of the procedural objects buildings I used before.
To make it short: I produced a mess. There were not enough people to work, so the commercials got abandoned, the residentials followed, and in the end I lost nearly everything.
Then I started again with around 900 cims, who had mercy with me, and trusted me to find a way out of the desaster.
I tried a lot to make cims coming in again but the very first step forward was a house made by khrysler, that cims seem to love. I could plop a lot of residentials but only this one got their appreciation, a 1x3 lot, all others got abandoned directly. I plastered Harwich, Stanton, and Eristown with this building, and yeah - cims moved in again. After a while I tried other buildings as well, and slowly the cims seemed to accept more variety without any abandonment.
From then on I placed commercials and industrials very slowly, in a sense, that an old school SimCity player would call "natural grown" (although the most buildings are plopped instead of grown). And well, Waldey did grow and prosper. At the moment 30000 cims live there, and actually some demand exists for all sectors. I hope, that I can rebuild the harbor of Harwich for a last time now (I did it five or six times, and it got always abandoned and demolished...).
Like I said in the last update, this is no USA themed island although I am using all the US buildings. It is my imagination of a place I would like, a dream in it´s best sense. Let´s see, where this will lead to.  But for sure it will stay focused on realistic looking railways. Until now only one lot is detailed, you will see it in the pictures, - it is the only factory, that got not destroyed during the big downfall. But I tried a lot, I also downloaded masses of props into my folders, now I use 1427 assets. Loading screen mod always tells me, it would be too much but it loads and works fine until now.
A few informations on the side:
I use the no pipe mod to avoid the network nodes limit. To be honest: I prefer to build fences and curbs and walkways instead of things you cannot see. For electricity I build powerlines, even if there are houses, just like it would be in reality. The lines then end mostly at  small transformer stations. At railway lines you can see pure cosmetic telegraph lines for the communication between stations. At crossings I move the different poles intogether, so that it looks like a big one, that serves both lines, - power, and telegraph.
For enthusiasts:
The train network will stay for goods only, - there is simply no chance of passenger trains on single rail tracks. Sad, yes , but here the story of my dream has to follow the restrictions of the game. I built the complete system with a single two way track, that I made to get rid of catenaries (you can find it on the workshop though). Then I changed a few segments into one way, so the trains now run only clockwise. It´s not, what I want but I am happy to be able to simulate a single track line.
Passenger transport is done by bus and tram. I have two tram lines in Eristown, also three buslines there, one busline in Harwich, and three regional buslines.
But now some pictures of pure work in progress:
The map first: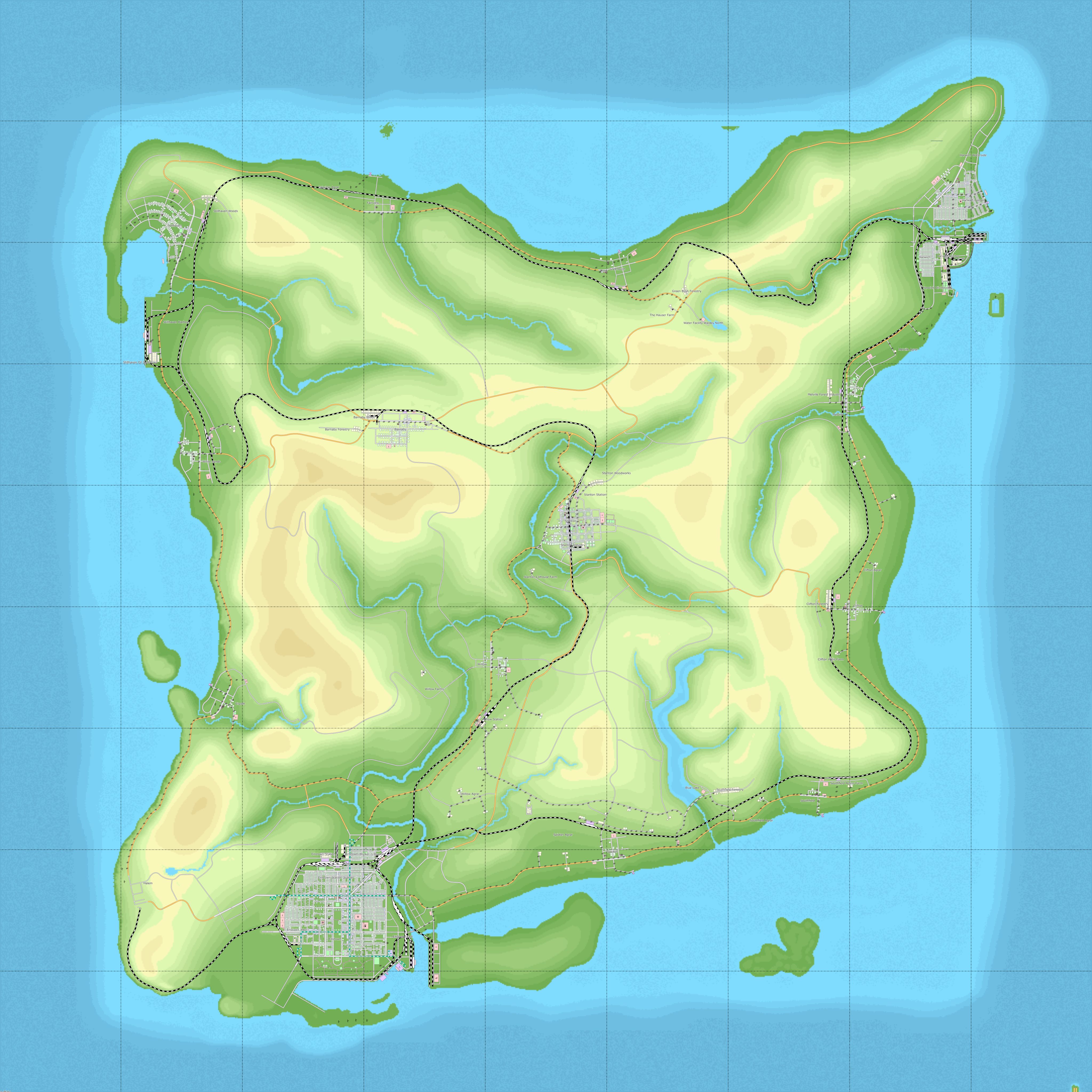 The demolished harbor: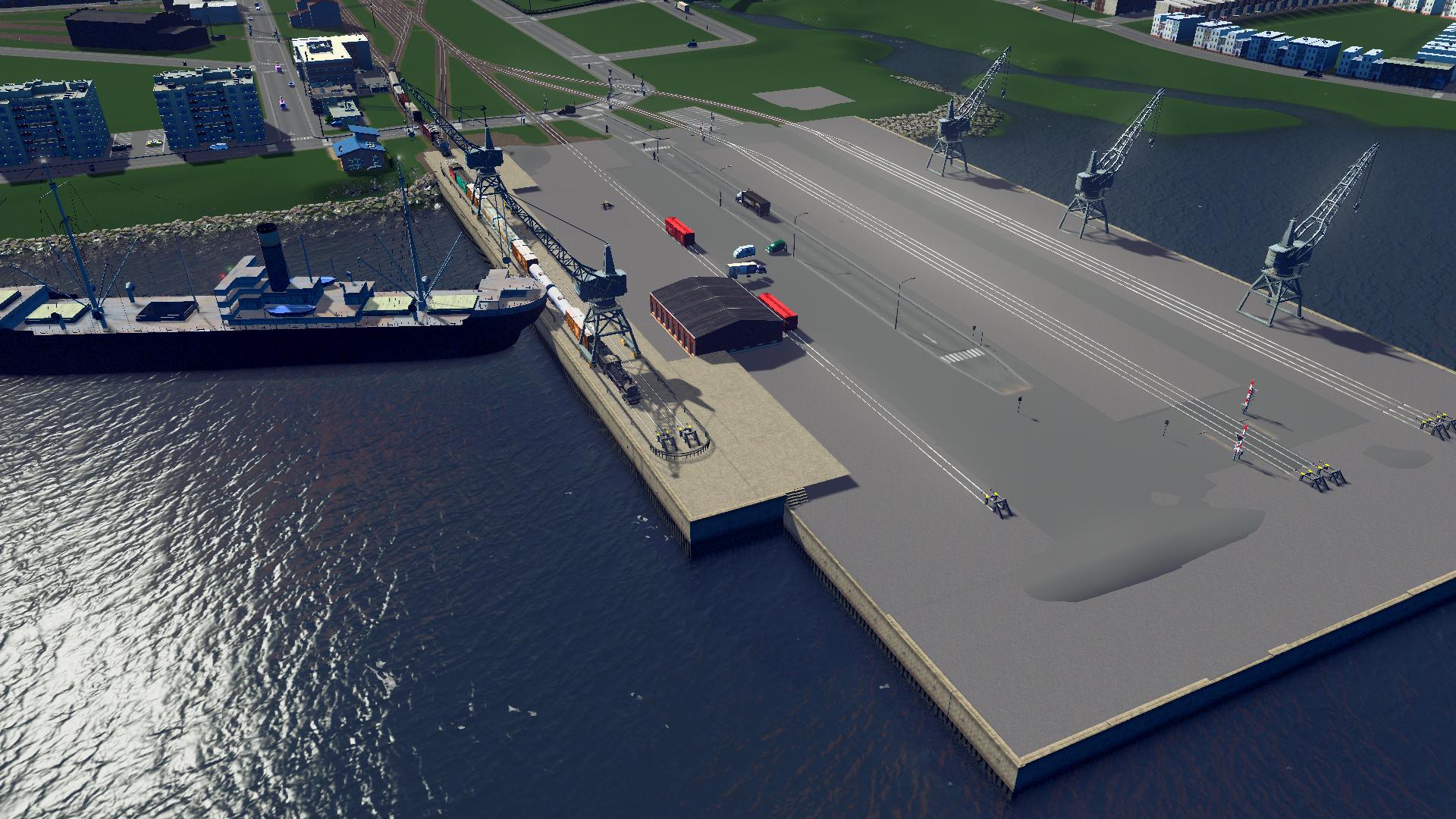 The factory, that got not demolished: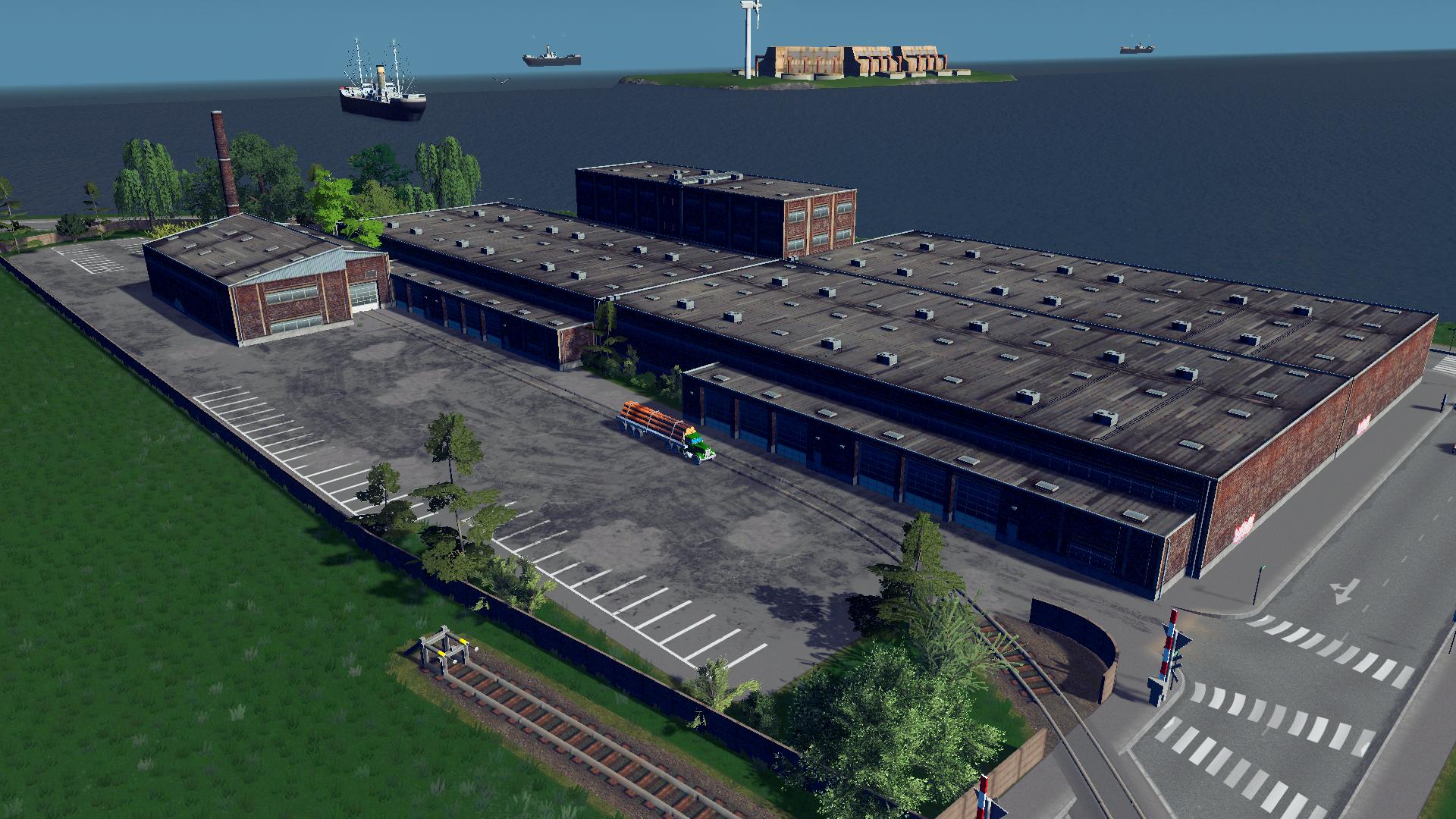 In the background you can see an island, that is the so called "poo-island":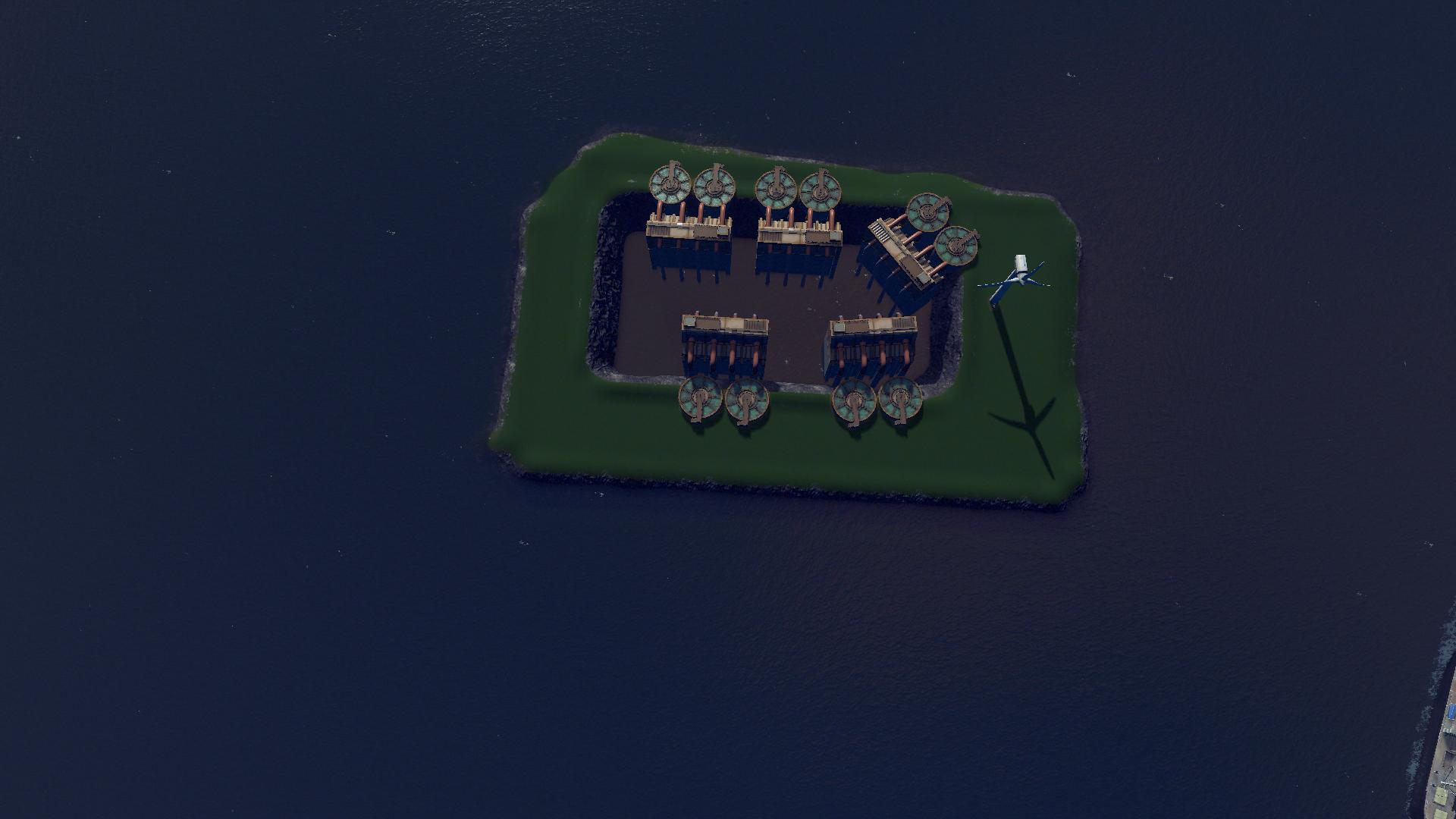 A view to the trainstation in Harwich (completely wip):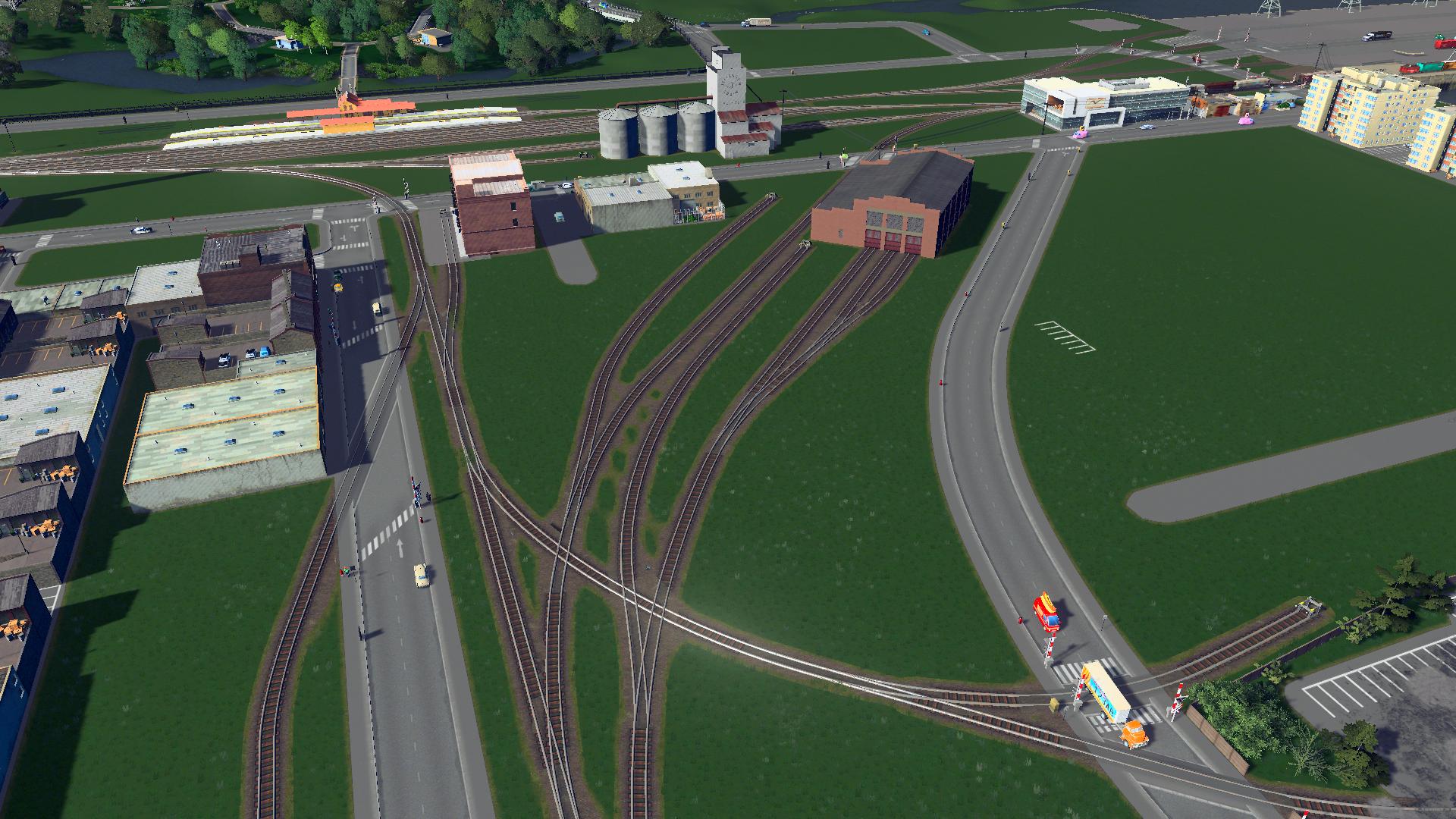 But some other parts of Harwich come out nicely: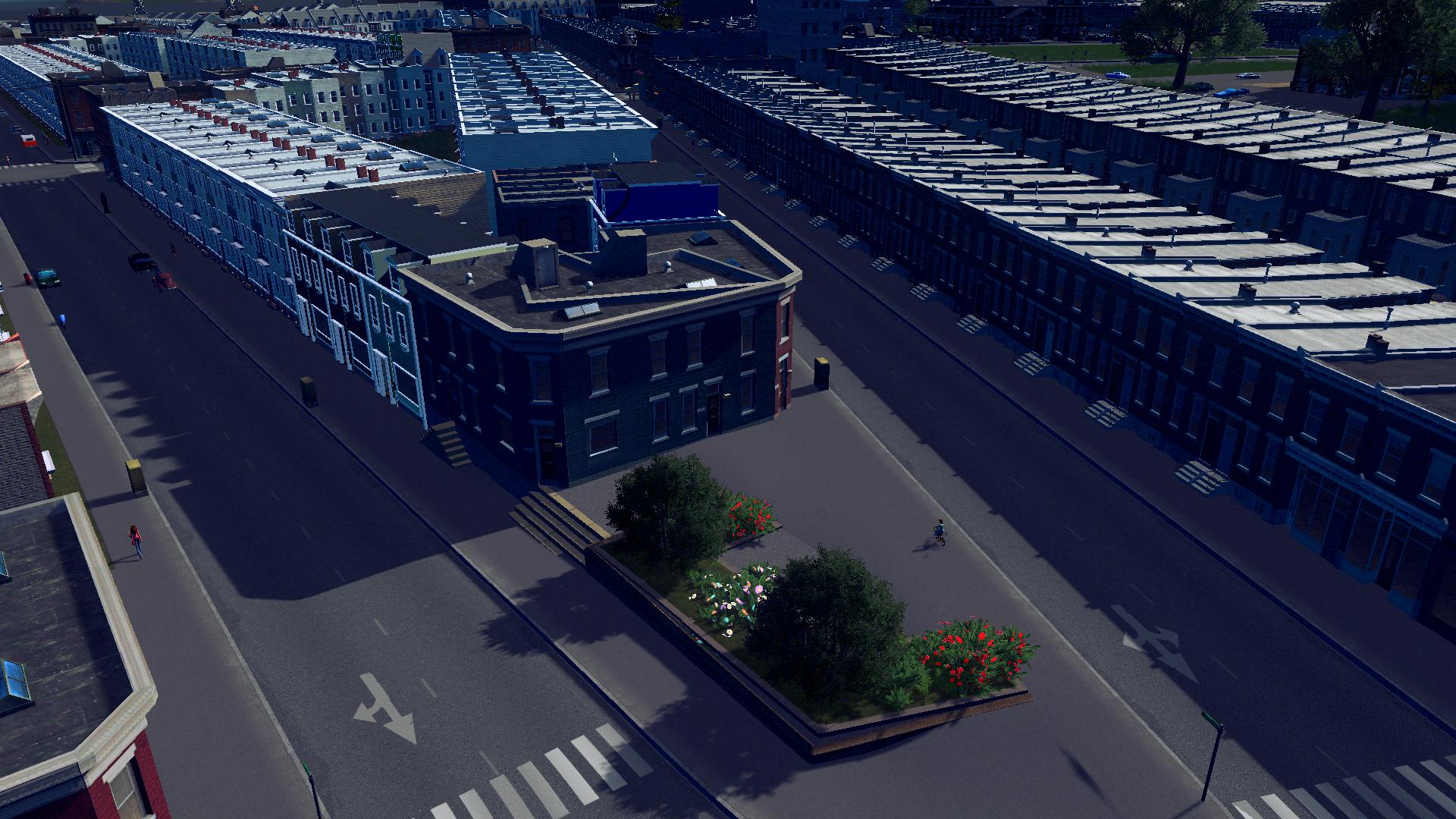 Or this part: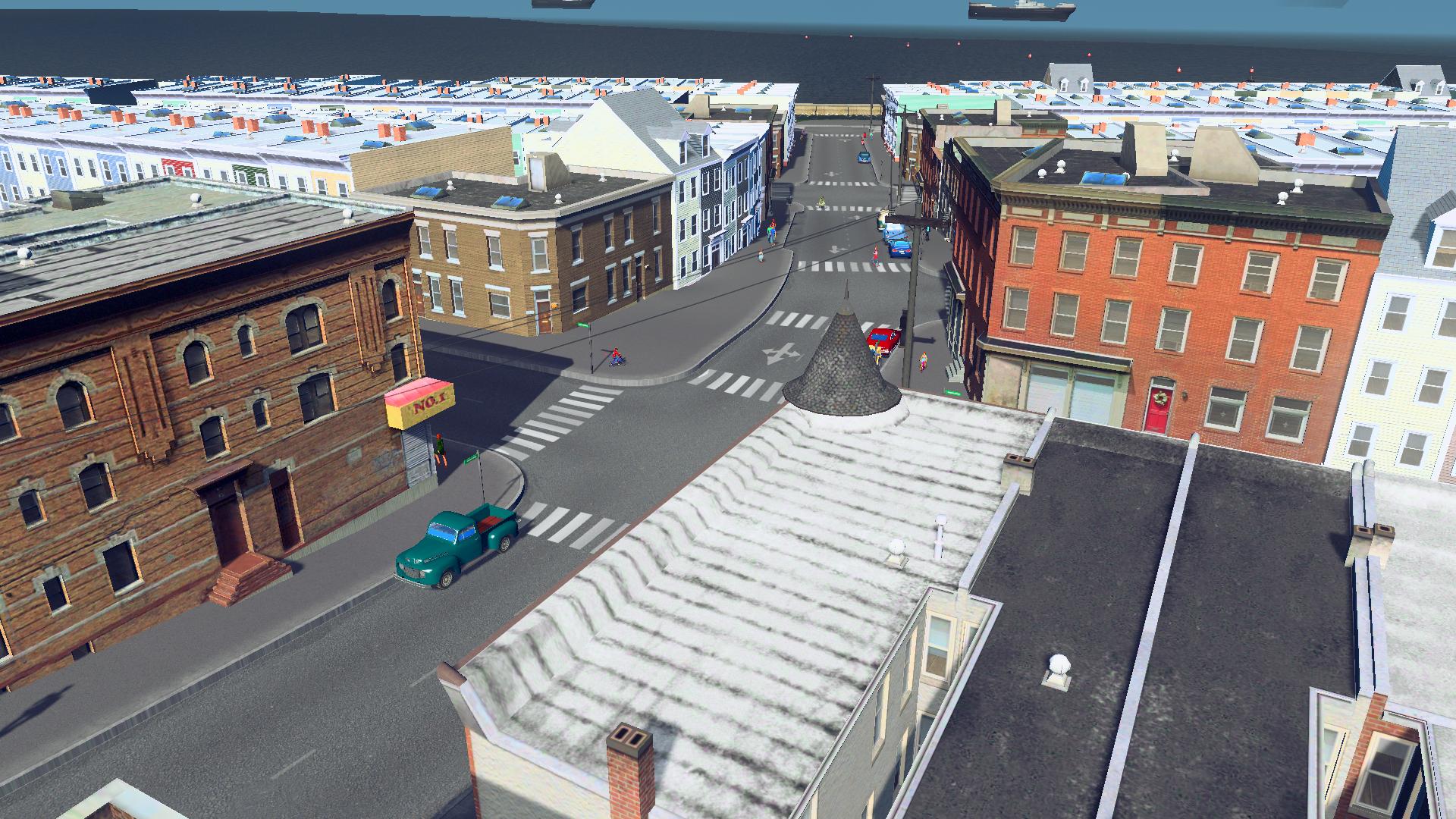 The next pictures are from Stanton. The train runs on the mainstreet, a spurline connects to a local factory: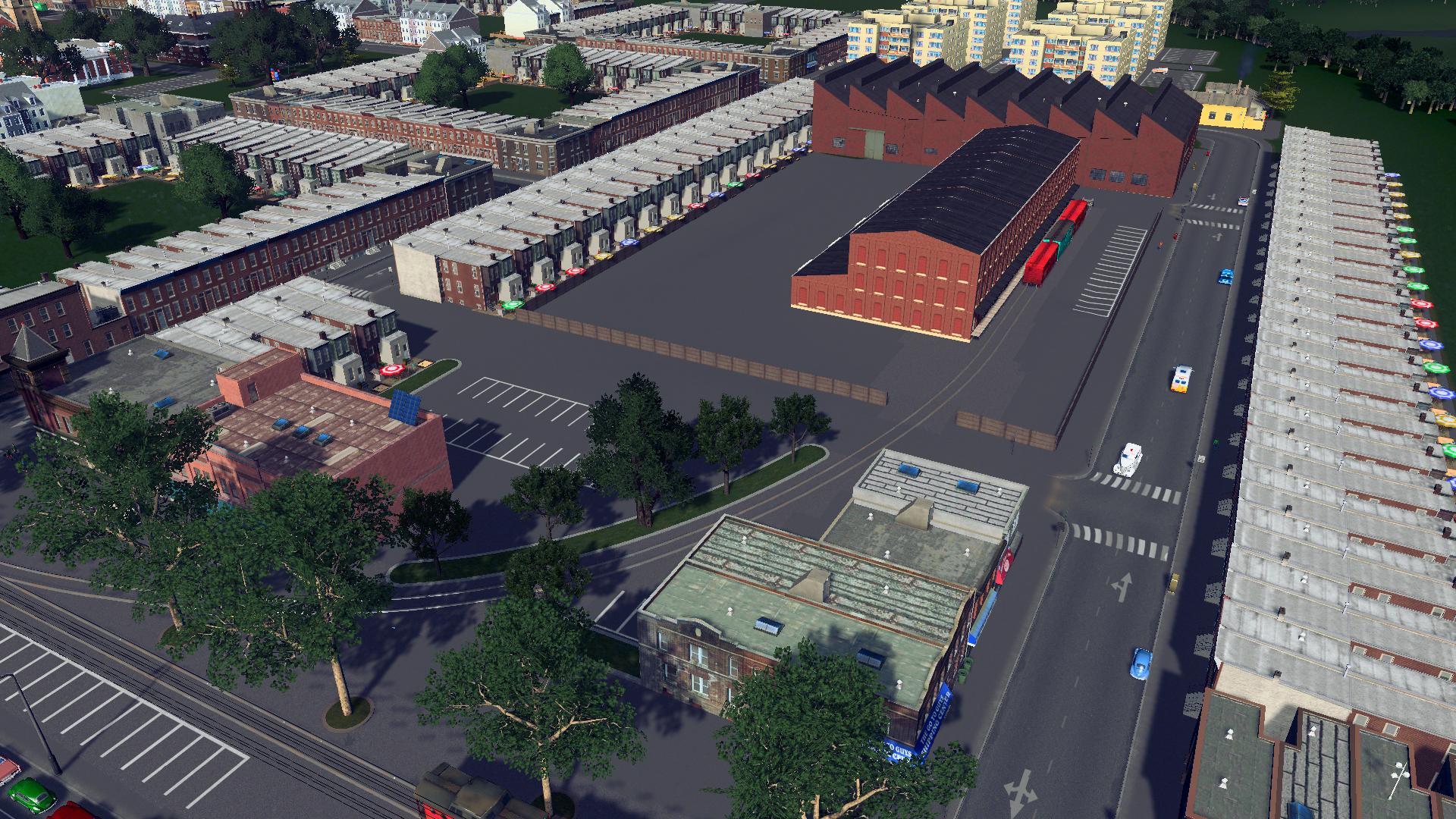 View from Main Street to the station: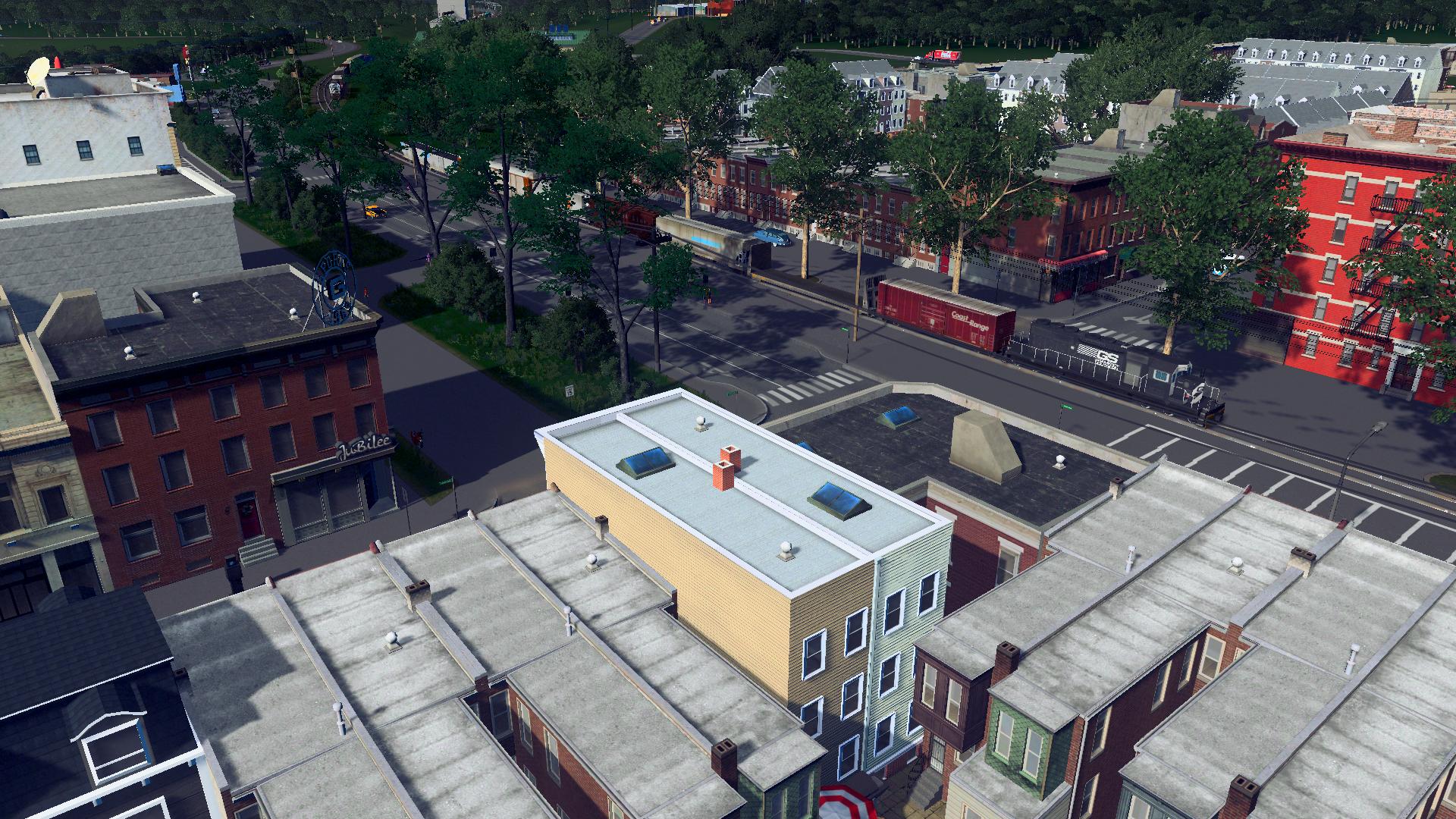 This picture shows also a factory but this time it´s Eristown: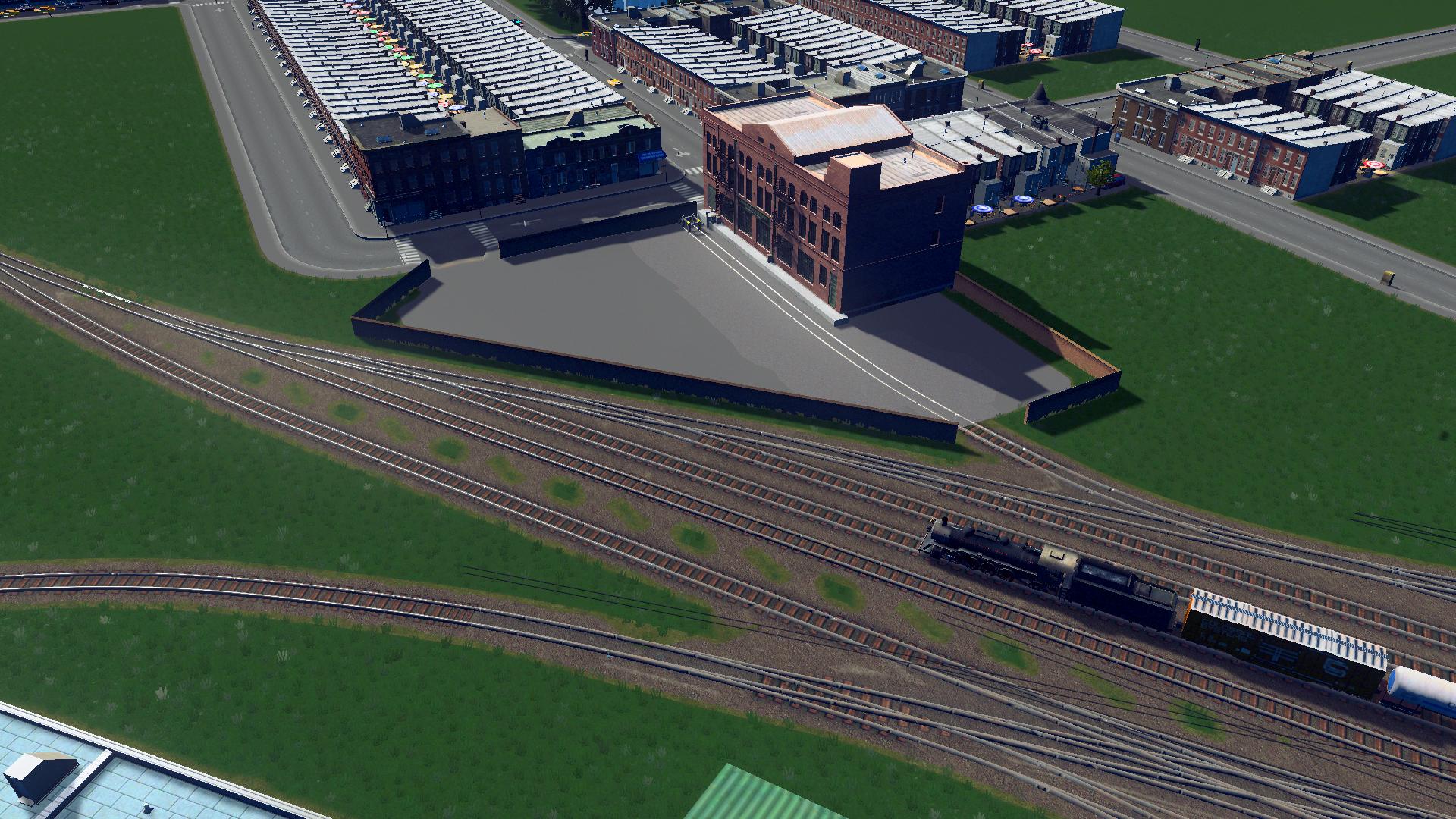 A few steps back - the goods station of Eristown: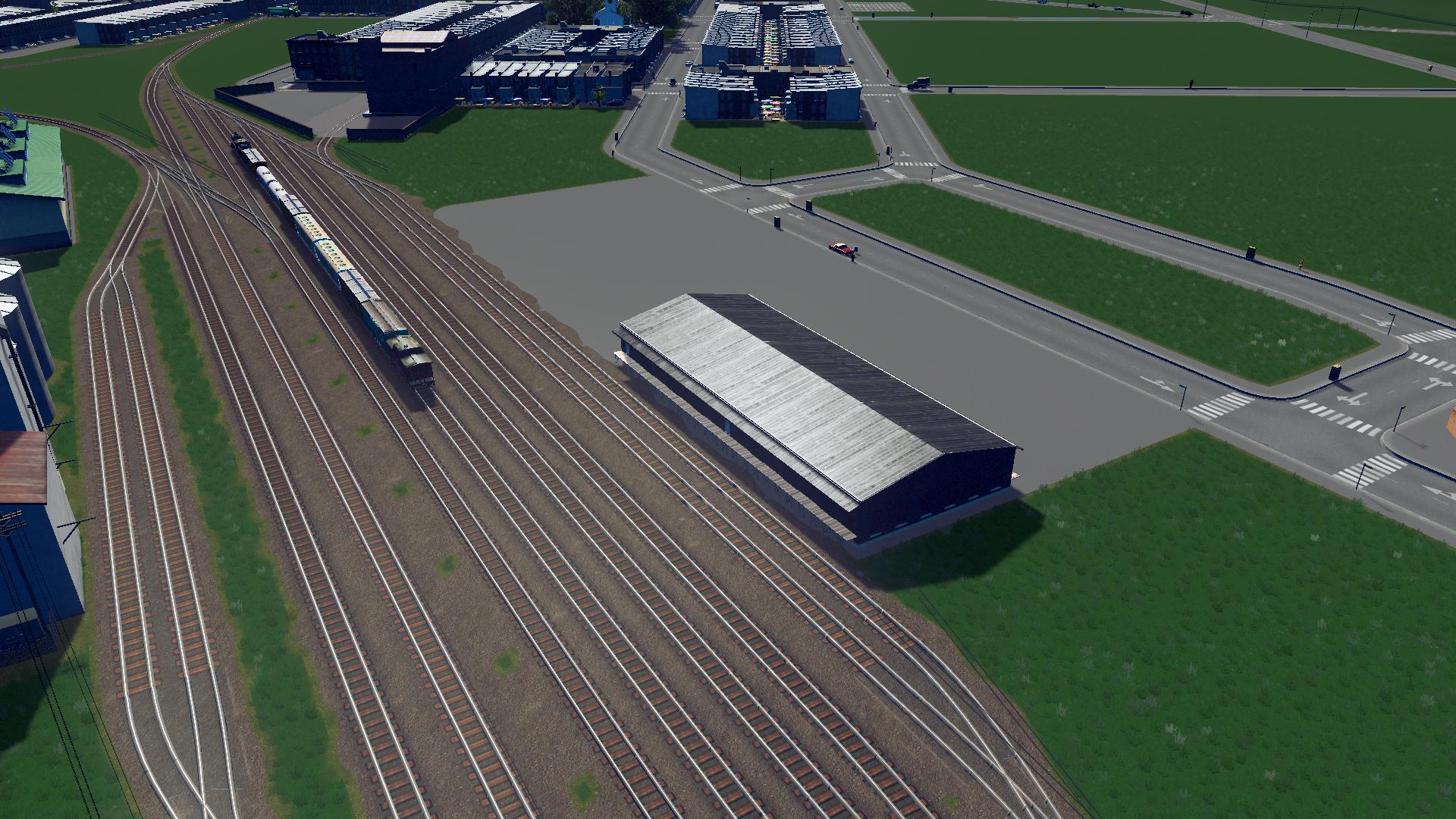 That was all for today. But if you are reading this, and if you like or want to critizise my work, then feel free to leave a comment, and tell me, what you would like to see next from Waldey.
Also, if you have questions (how or why I do something): Ask me, and I will answer. You are always welcome, you are my dear readers!
Cheers!