Ready For The First Settlers
Entry posted by eufl ·
105 Views
Heya!
I am not building in a hurry, so, well, let´s say, I made some progress. As a fan of railways, especially if it comes to more local services, I had to build a railway for goods transport, and it had to be single track. So my decision was to build some kind of ring based train network but in a way, that it at least looks like two lines with normal single train tracks. One runs the southern and eastern side of the island while the other climbs the hills two times. After all the work done on the map I realized, that this in no way longer would look like a part of the North American east coast. Everything is so dense in a way, and only the shape of the landscape divides different sceneries, while the beeline is 2,5 kilometers or 1.4 miles.
And so there was a second decision to come: Now this island is located somewhere in the Atlantic Ocean (in my best personal reality). It was first explored by a few pirates, who lost their ship during a storm, then, later on people from all around the world made this island into a place to live in freedom, as it never had any king or was part of any colony. When the population started growing in the 19. century the wise and thoughtful people of Waldey volunteered for a parliament to solve political dissenses. This worked for some time (at least I had a plan for the "biggest" town then as can be seen on the pictures).
This also is important for me, as my grandfather became president of the state during the people´s rebellion in 1952, and since then, the island was alway ruled by one of the Fatal family , and I can assure - elected by free choice. Here on Waldey people say. "Democracy is if one rules and nobody follows". "It´s no good if there´s no fatalism."
So first a map overview again. I built all streets as dirt streets, wherever it seems reasonable for people to walk. I will replace some of them with small two lane highways as soon as the cims move in. But now I can do, what happened in the real worls once: Often used paths became roads eventually, and exactly this way it works in Waldey now.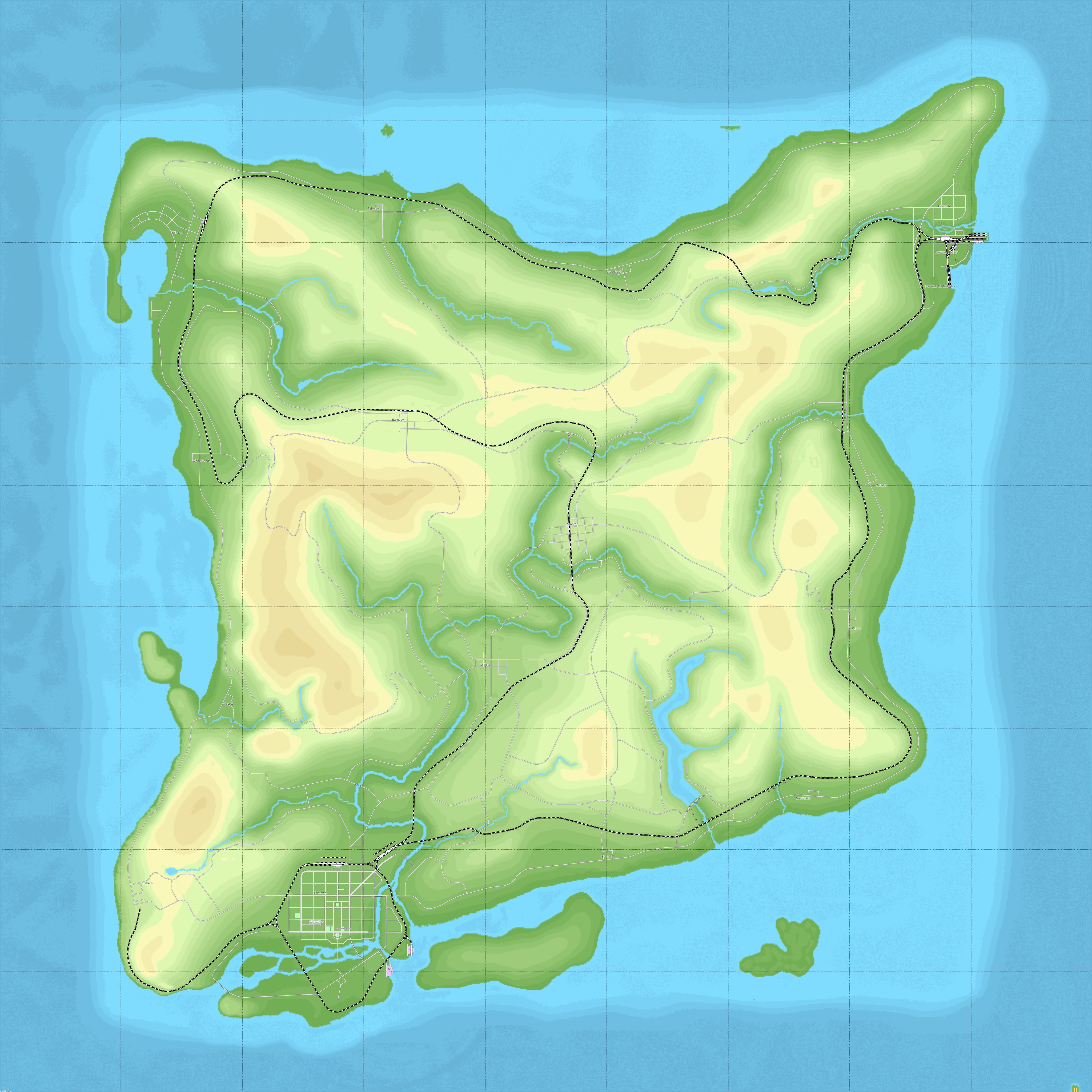 A few overviews ingame, the forests are made with pdelmo`s Ultra Low Poly Trees: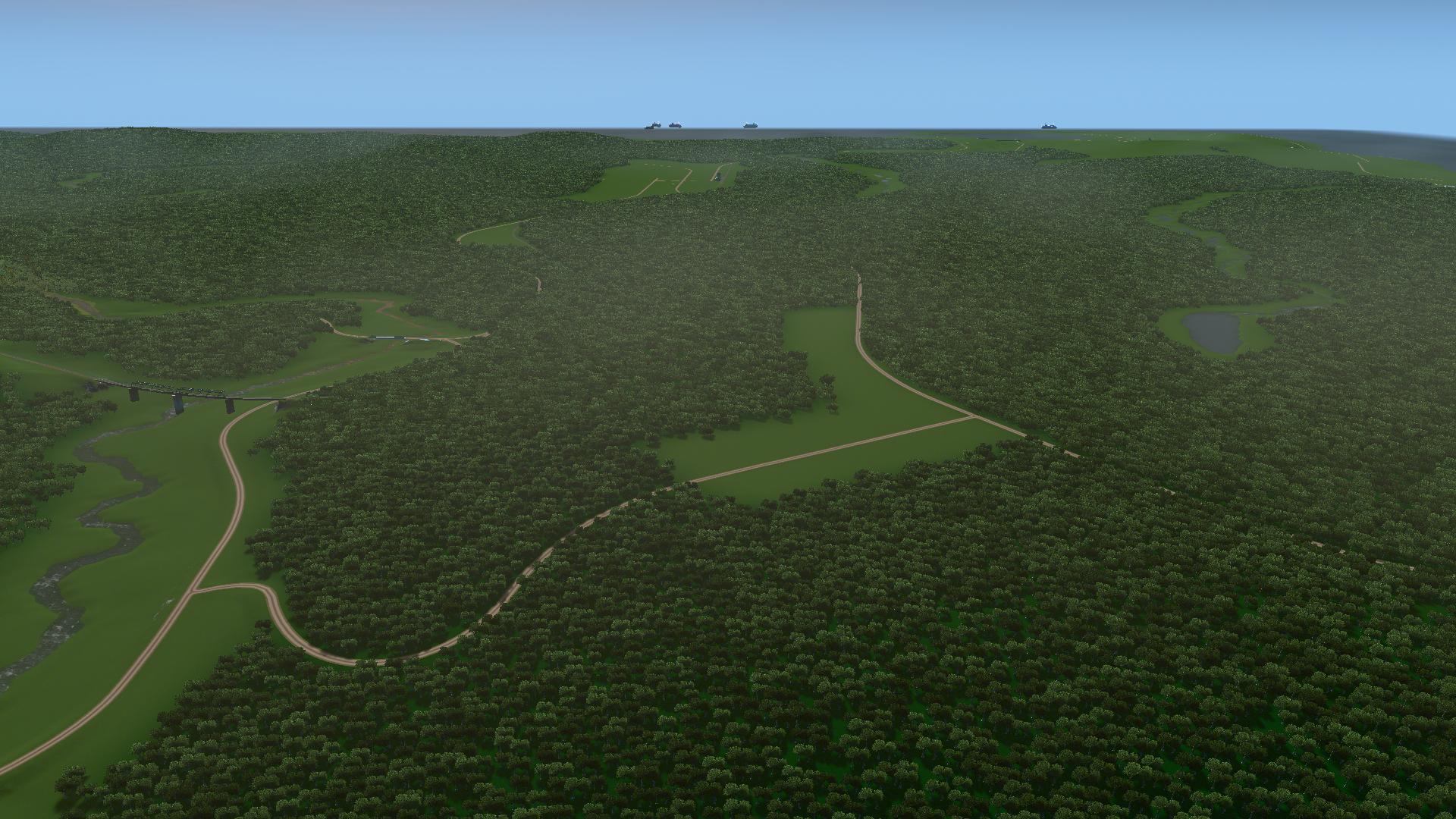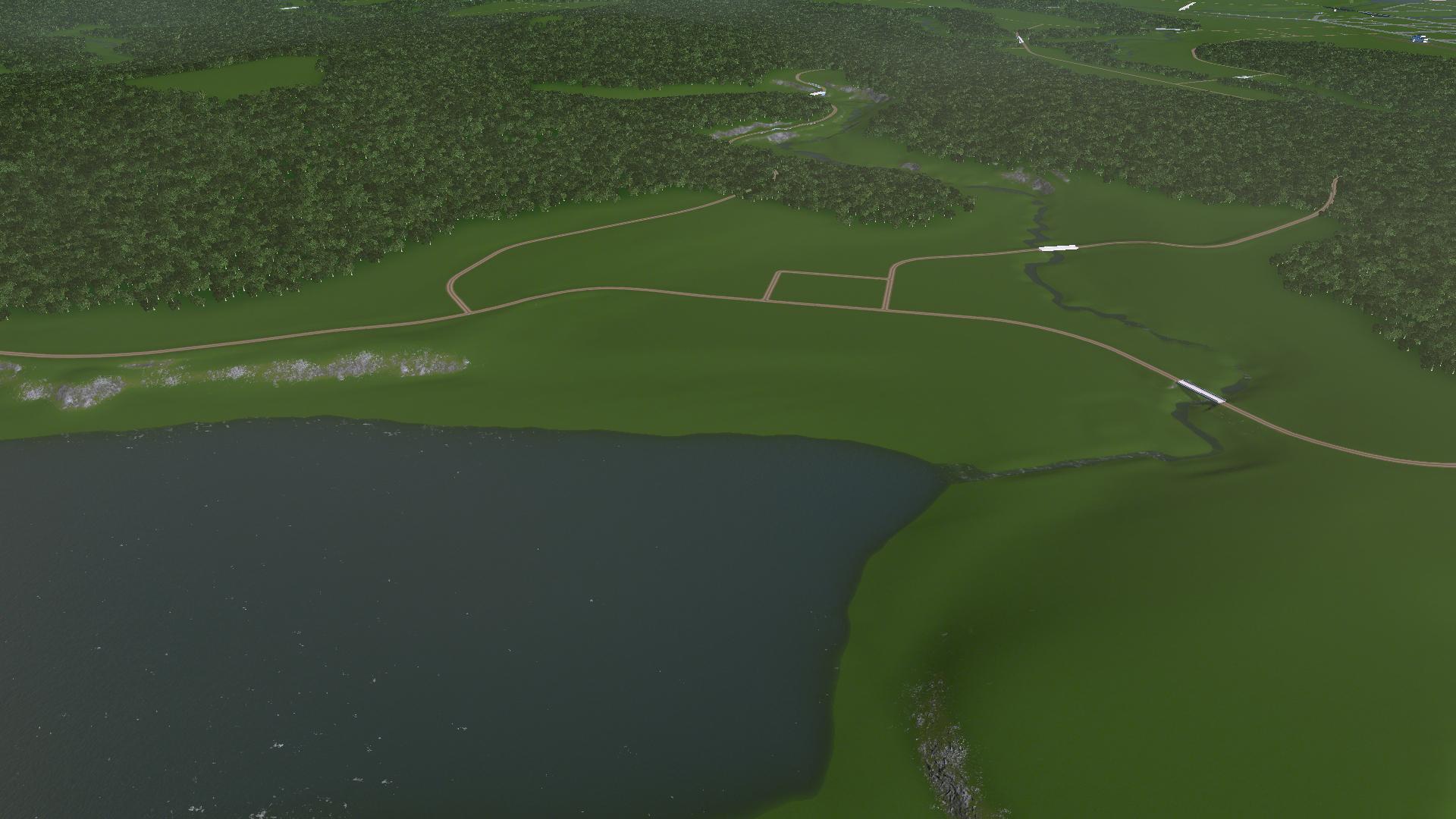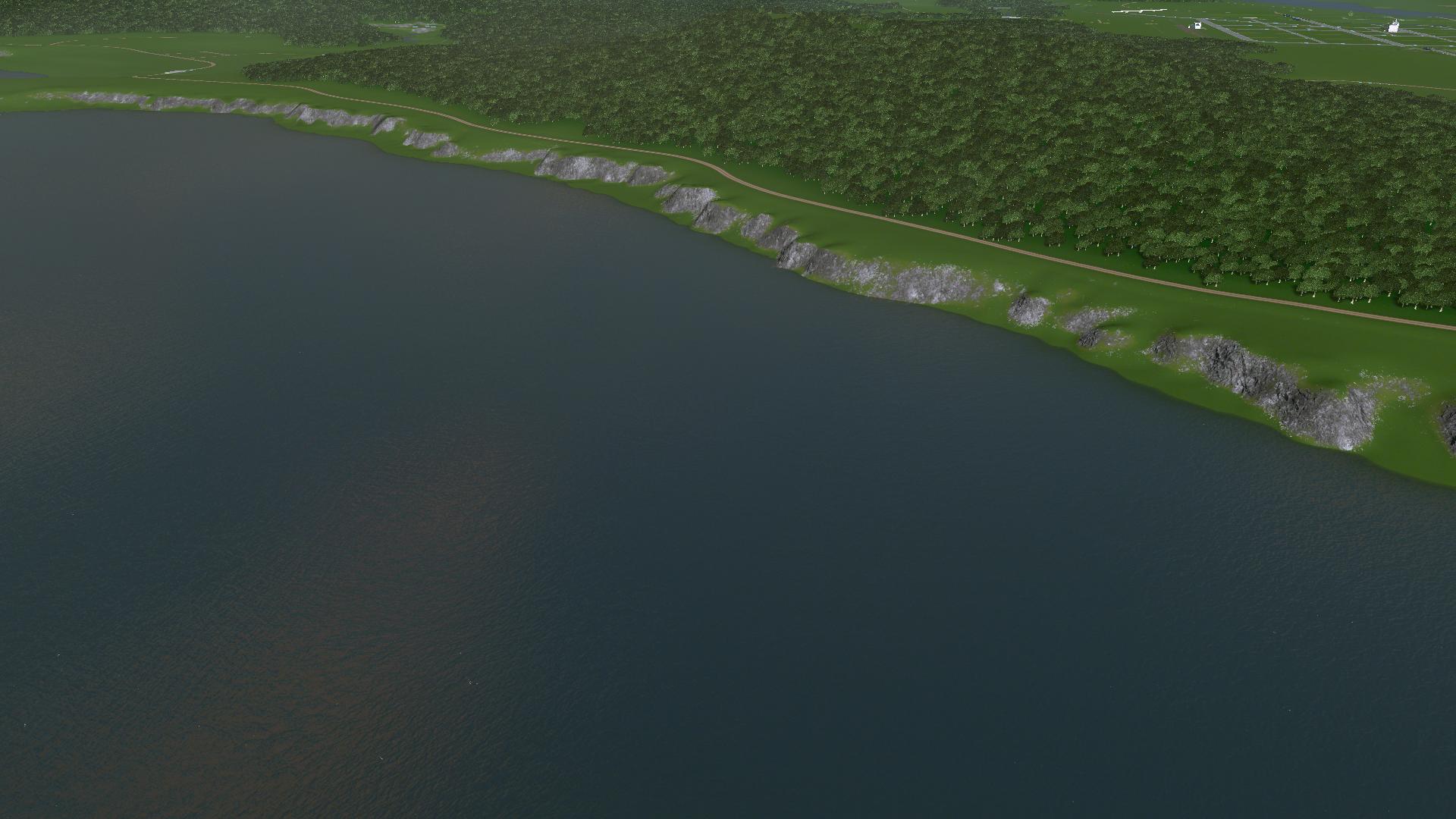 Eristown: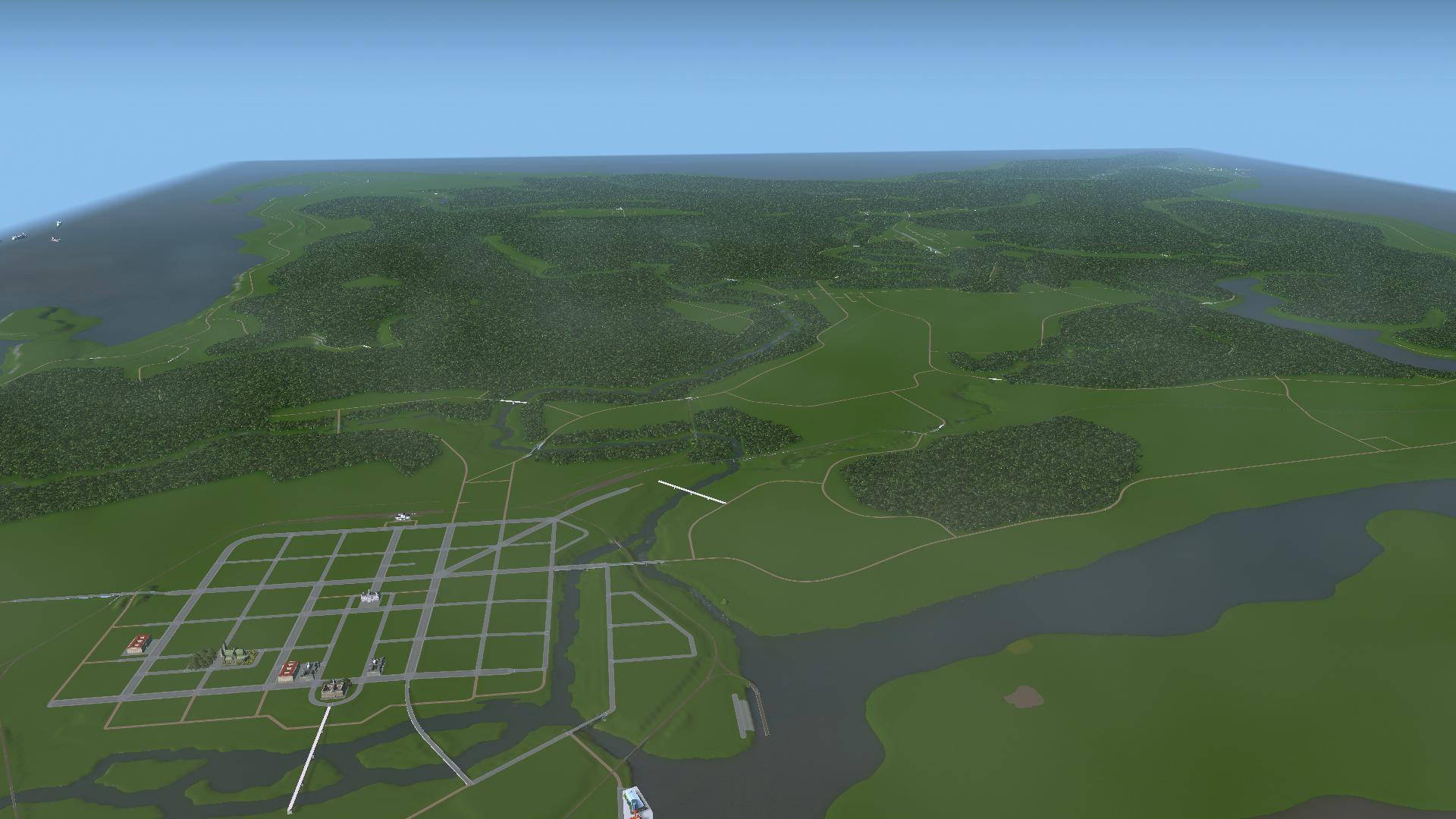 Stillhaven: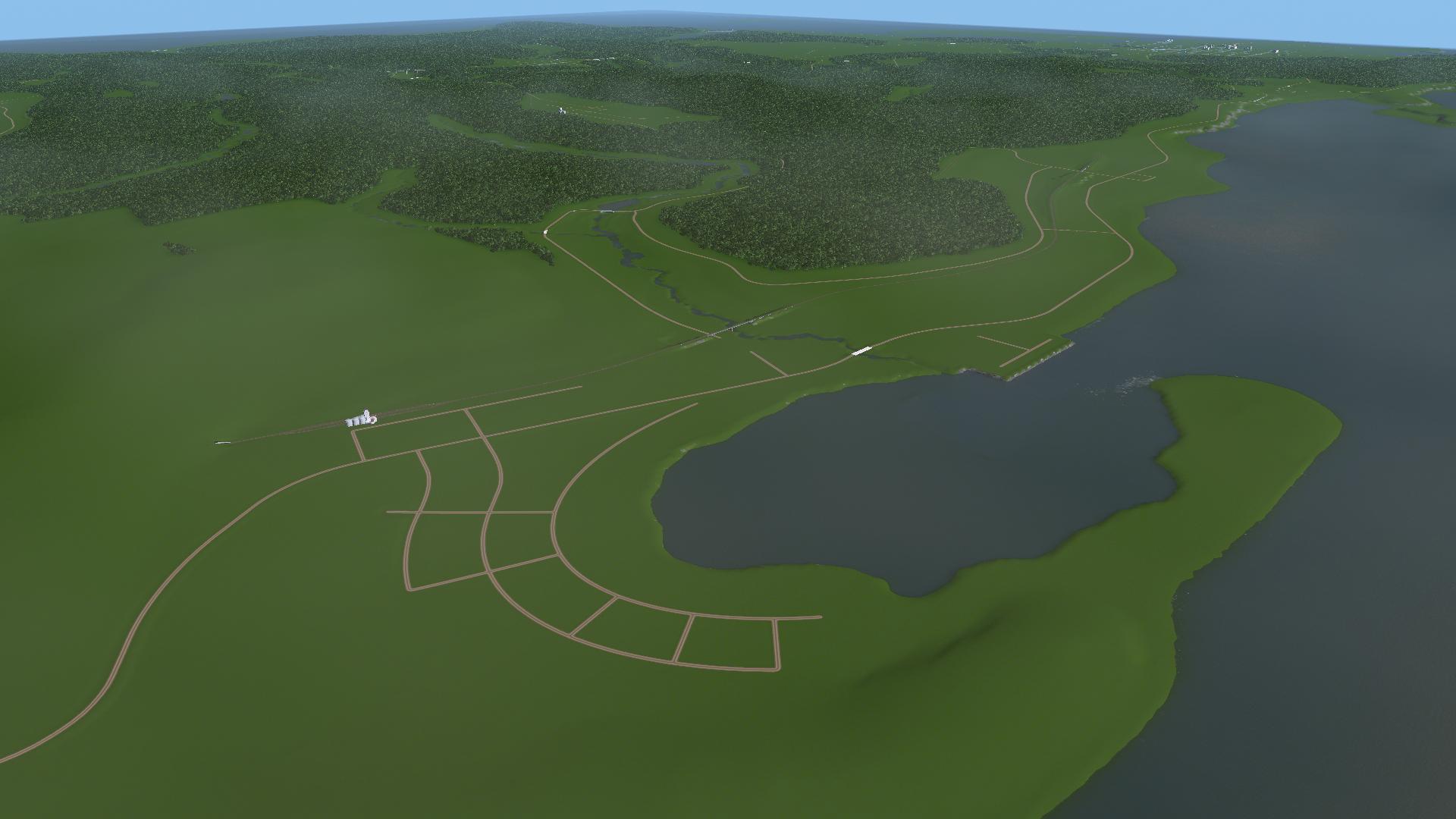 Harwich: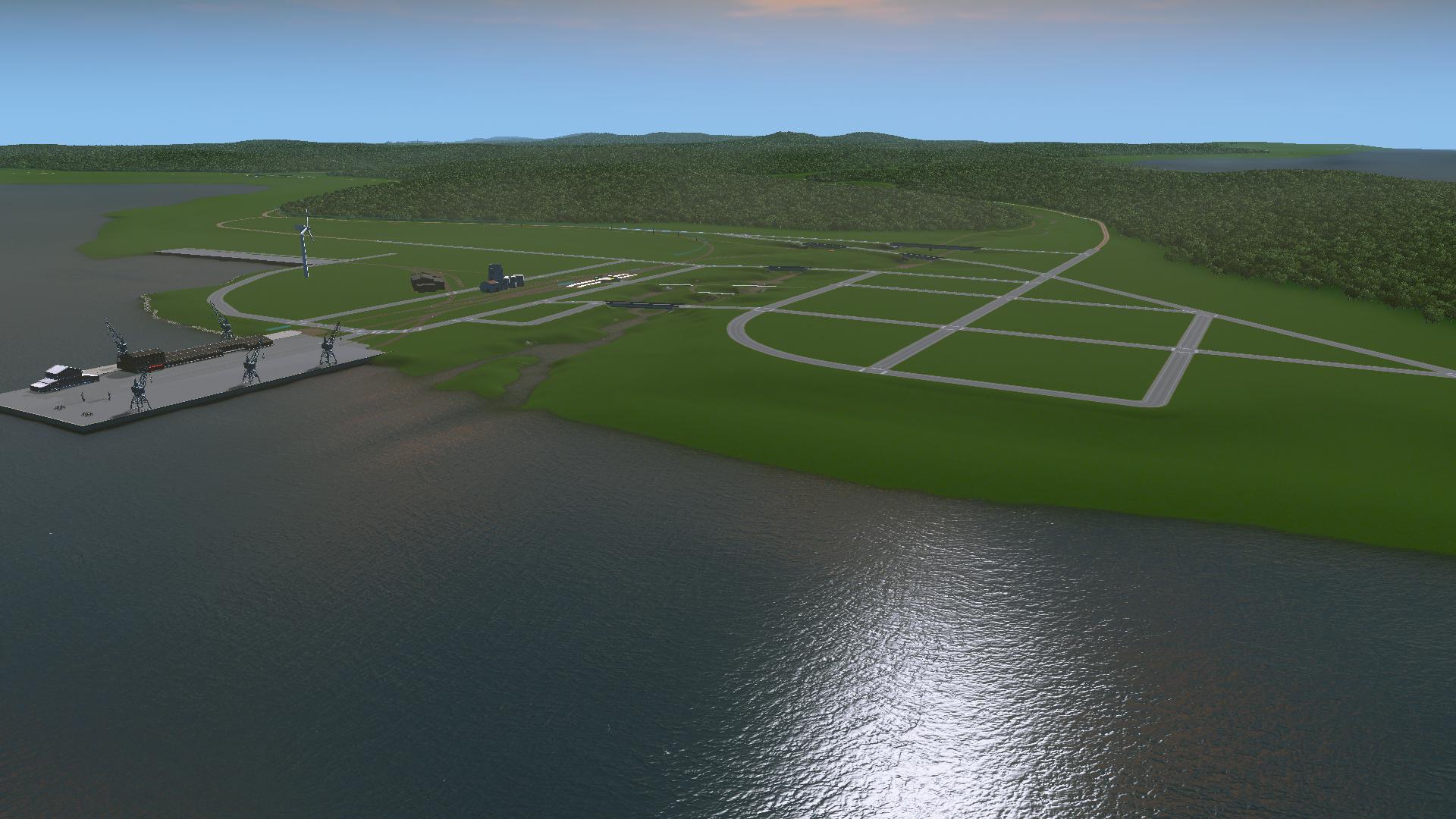 The harbor, unfinished work but functional for trains. It is based on this Cargo Harbor template made by feretwind .The buildings you can see, are made with the Procedural Objects mod, as the loading tracks are higher than the street of the harbor (nearly 2 meters). I had to deal with the niveau difference, and I couldn´t build road access to them. The big storage building is made by using this set: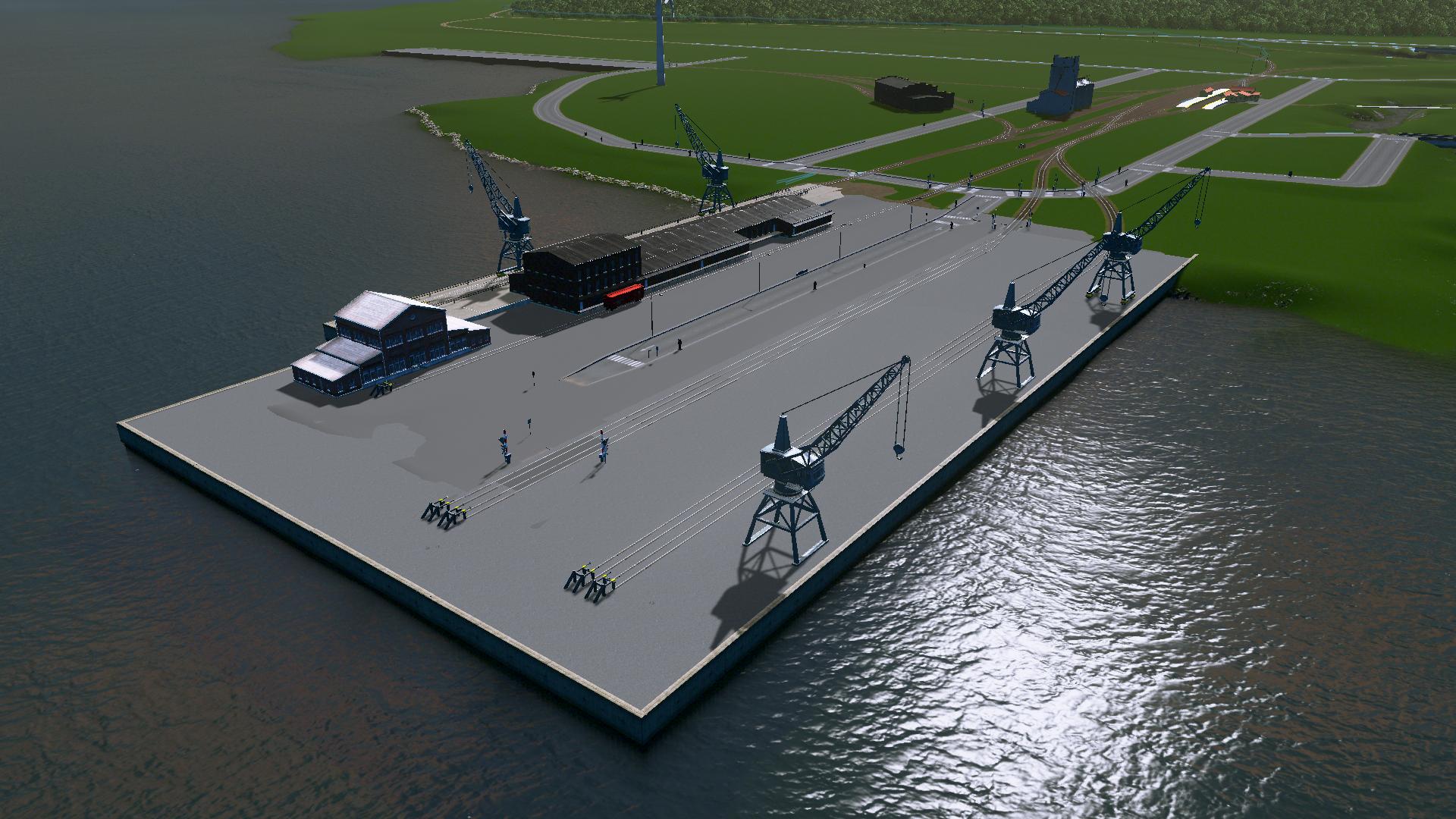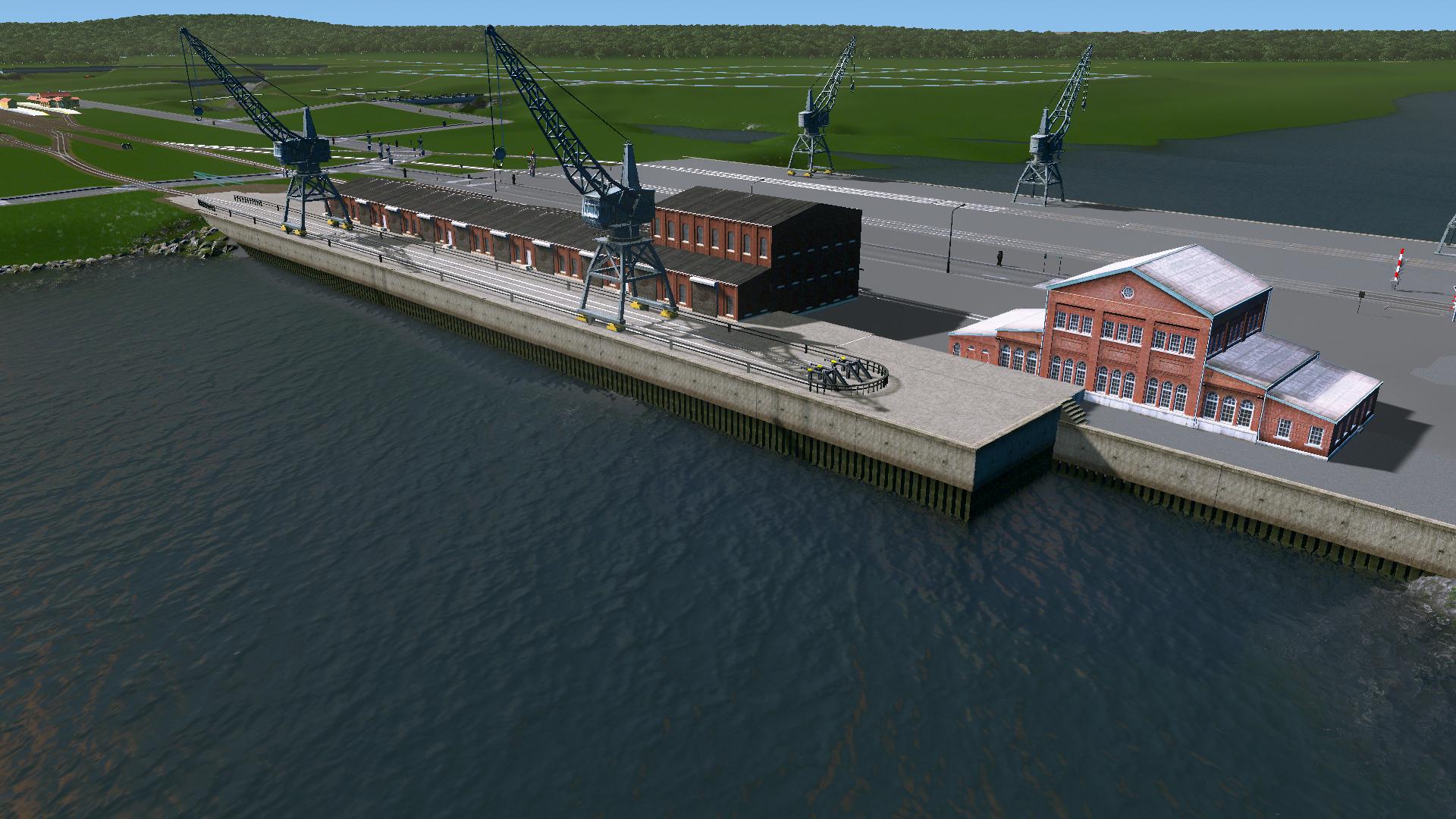 So far so good! I hope, you like what you see. I am back soon, cheers!