Little progress with map and streets
Entry posted by eufl ·
127 Views
Heya!
I am still working on the map itself. If I see other players making maps, I am always wondering, how fast people can sculpt a nice looking landscape. My small island has no spectacular mountains, it´s merely hilly and in the southern part mostly flat (betwwen 0 and 30 meters above sea level, but I try to make everything here like it would be if built in reality. And although this island is small, I want some rail lines there (adn this is not utopic if you look to islands like Jersey or Sark or Isle Of Man), and especially the tracks have to be build with a very soft slope but without too much high dams and bridges cause of the (imagined) costs of such things.
The villages and towns until now look a bit gritty, but this is mostly temporary, cause I built some squares first, wherever I wanted a settlement to be. Also I am still looking for the right textures, until now I have no such one for the rocks, I am still looking for some kind of sandstone. I use the theme mixer for this. The loaded theme is farmland by Avanya, that I really like for its fields, thanks for this, madam!
Also I am fighting with the plugins. Until now there are 836 assets, that I think of as really necessary, and I hope, that my computer will not explode if I put in some more.
Now a few pictures, I hope not to bore you with such a work in progress. If the map comes out as nice as I want it, I will make a save with streets and rail tracks for the workshop. The map itself can not be published, as it´s mostly built ingame. And I amuch too lazy to import it into the editor and fill in all the water sources again ( I used more than 50 of them for all the creeks, and there are still some holes in between, where the water won´t flow like I want it).
The map now: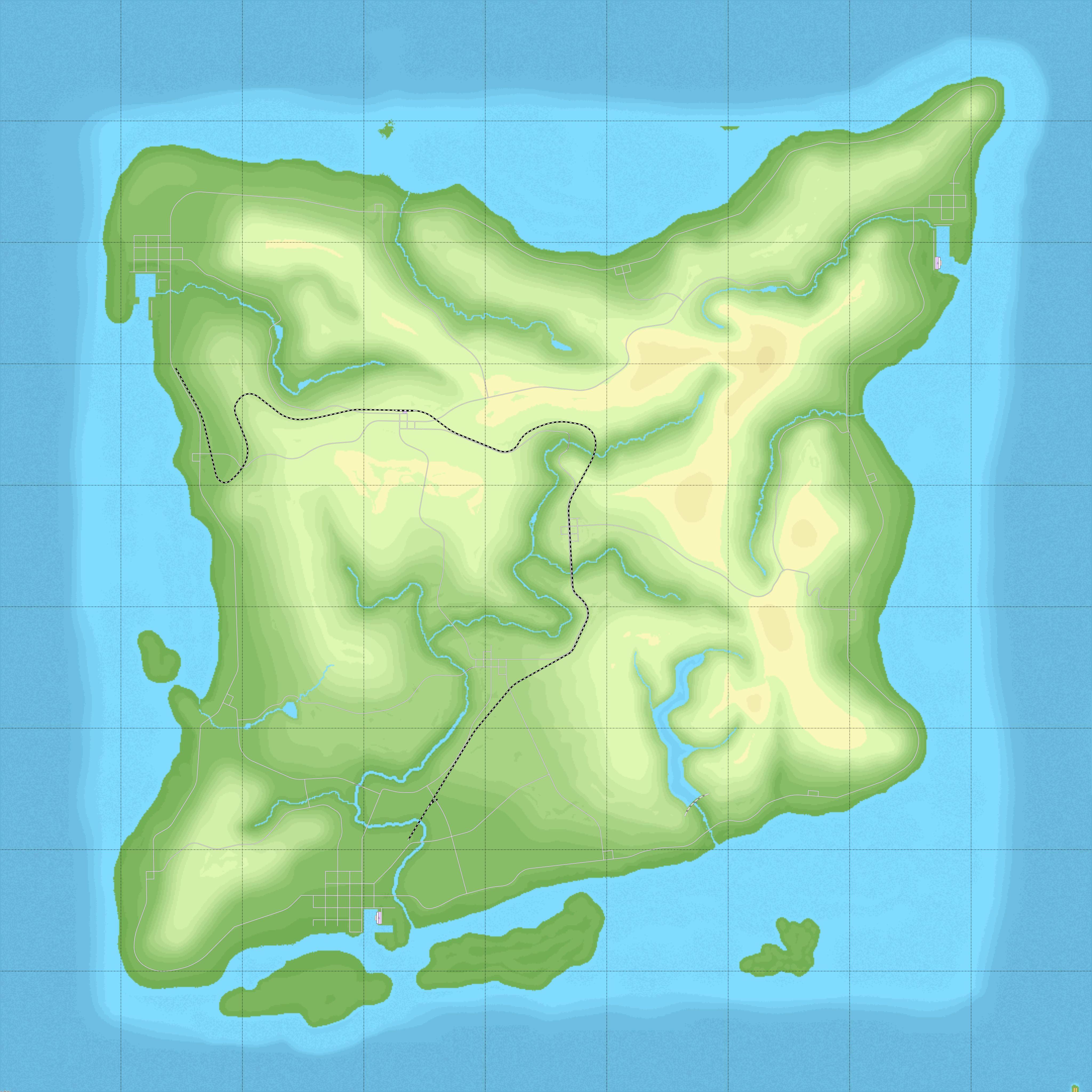 Some ingame pics: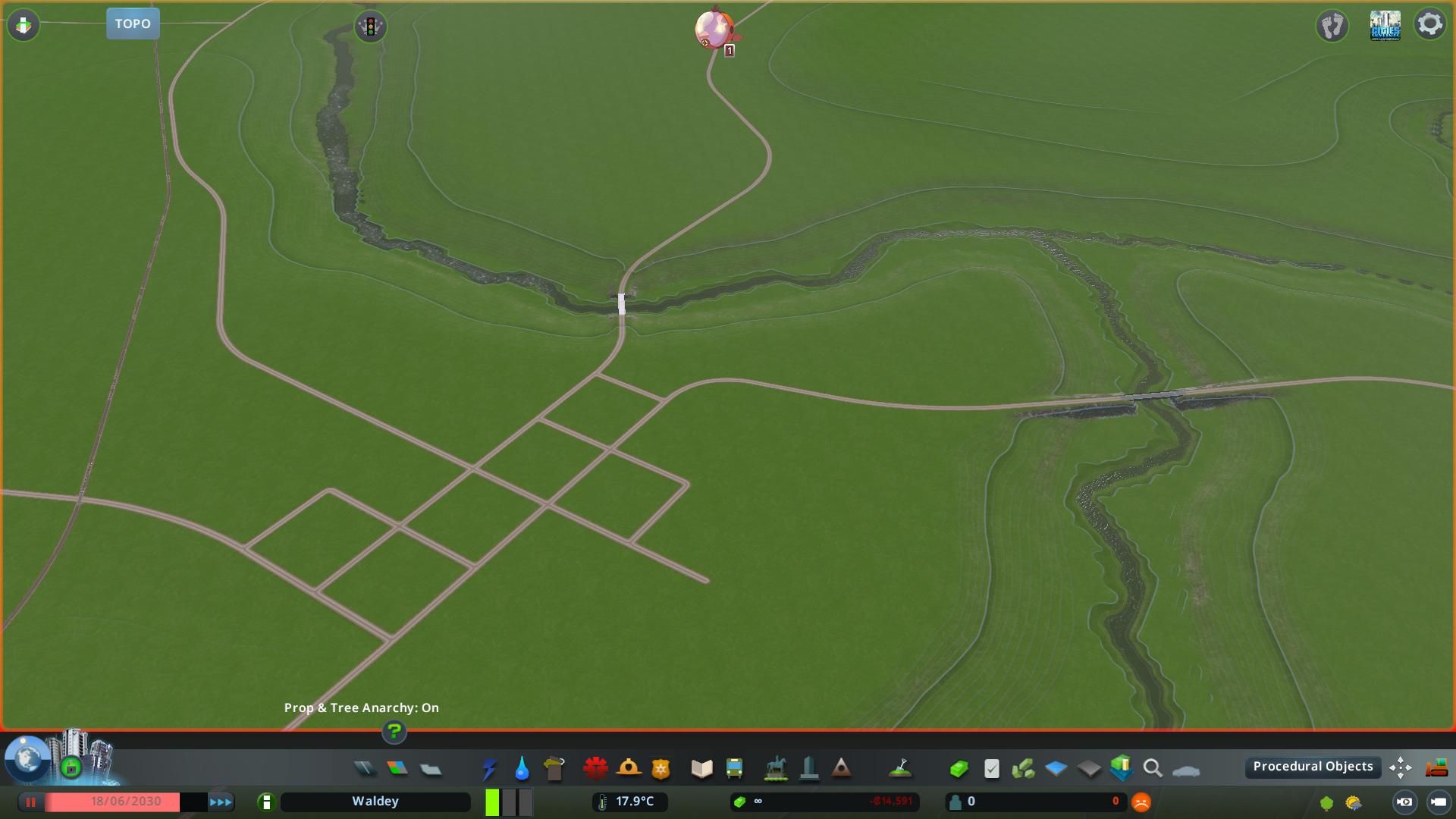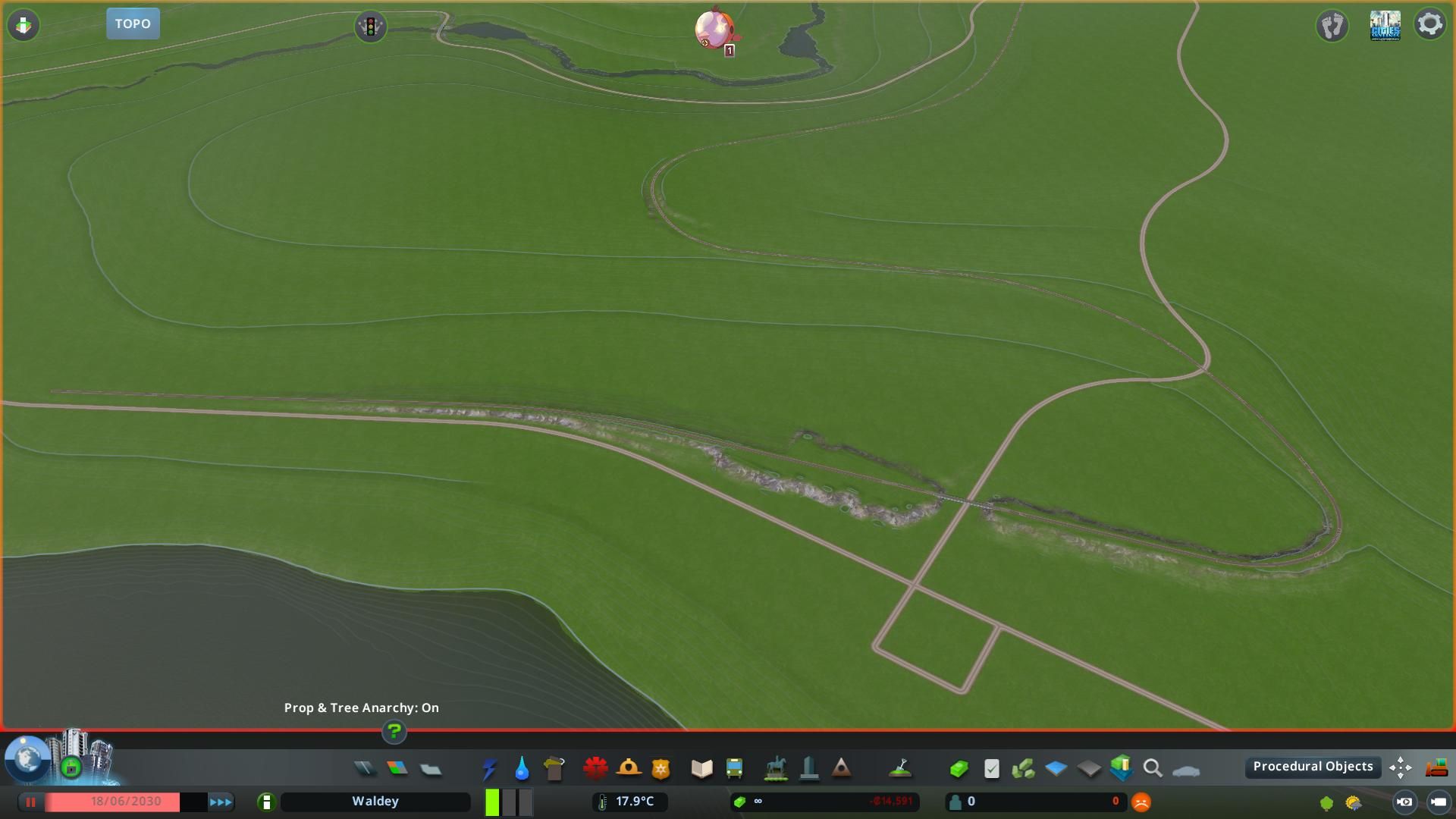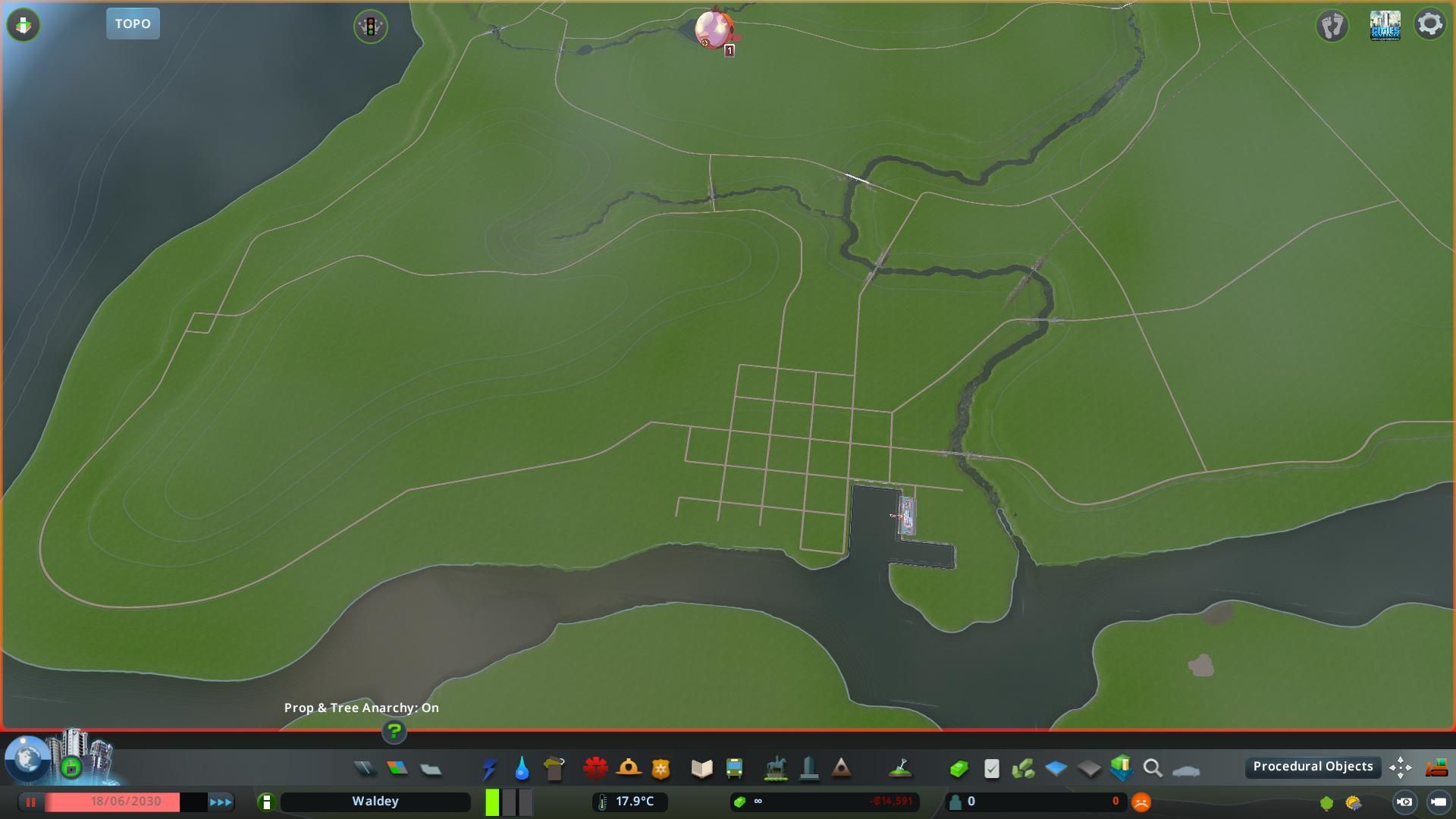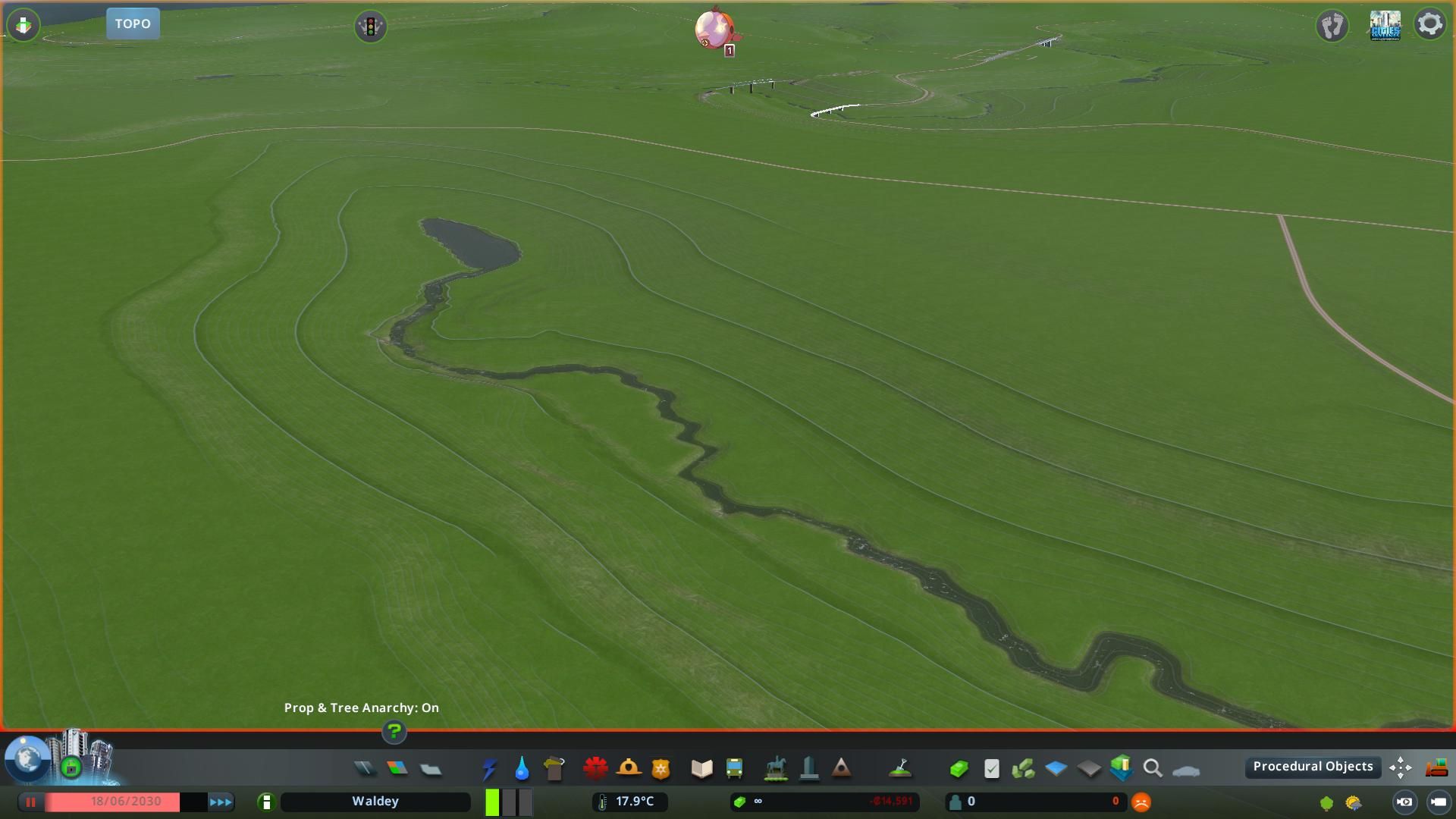 On this picture you can see, how hilly the landscape really is: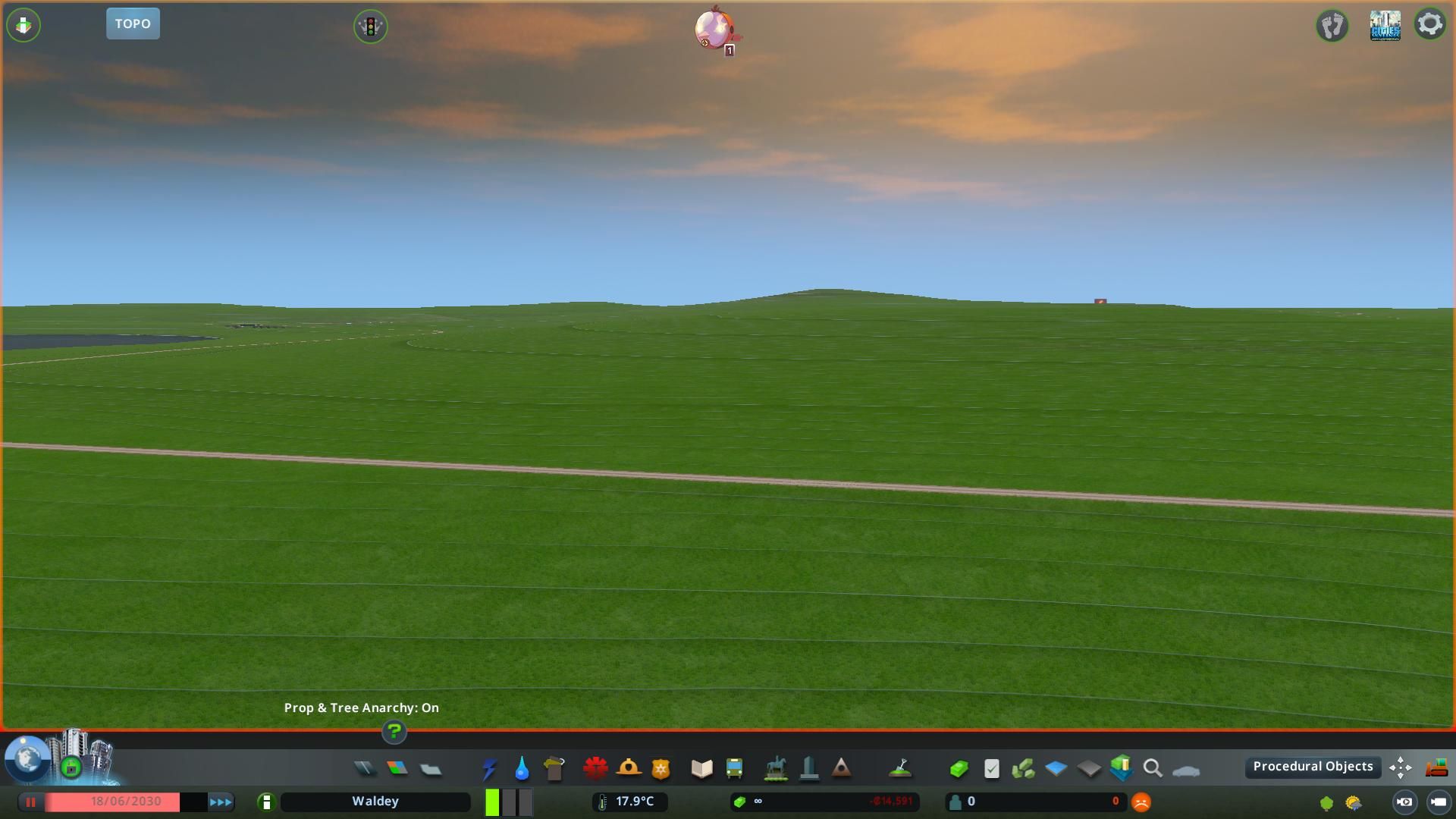 And a last picture to show, what I am aiming for: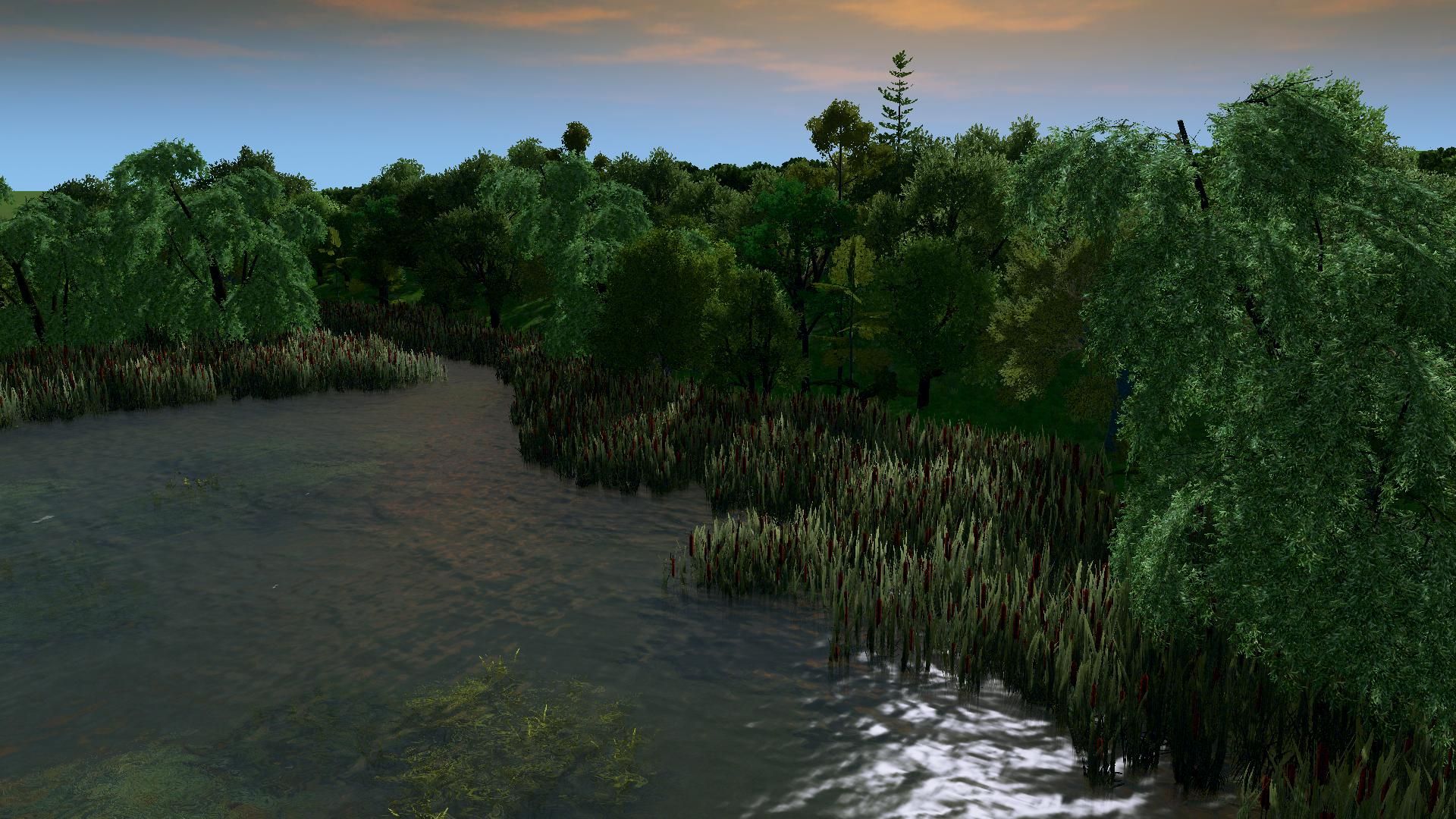 I hope, you can have fun looking at such unfinished work.  Cheers, Carl