Waldey, A New Start
Entry posted by eufl ·
89 Views
After a long time of absence I started playing Cities Skylines again. My town Goblinton simply died after an update, when I wasn´t willing to wait until all mods were updated. I paused for a long time, played other games but never forgot Cites Skylines. I did not play it but I´ve looked into projects of other people, and especially Strictoaster was an inspiration with his small Seenu island. I always wanted to play on islands, I like the idea to build something unconnected, something, that relays on itself. So this project started.
The first step was drawing a plan on paper, which I then began to build in the map editor. Luckily I found the CSL Map Viewer (kudos to Gansaku for this important and helpful tool), and with it and my drawings I could realize the map to my likes. Nonetheless I needed two weeks of terraforming and digging creeks. Don´t ask, how long I needed to figure out, how to setup the watersources to only give small amounts of water. But now, the map is mostly done, and today I started with building the first streets and layouts for towns and villages.
Waldey is a small island, situated anywhere in temperate climate. It is not part of any state, cause I wanted something, where I can play out my fantasy. And although a lot of peole like big spaghettis - I prefer nature and small streets, railways and trams. Some inspiration came from New England, Eastern Canada, New York, - well mostly cause I love the buildings of Feindbild, Darf, Khrysler, King Leno, and Prosper. No skycrapers in Waldey but small town beauty and hopefully a lot of nature and parks.
Enough said: Here is the first and only picture of this entry. It´s simply the output of CSL Map View.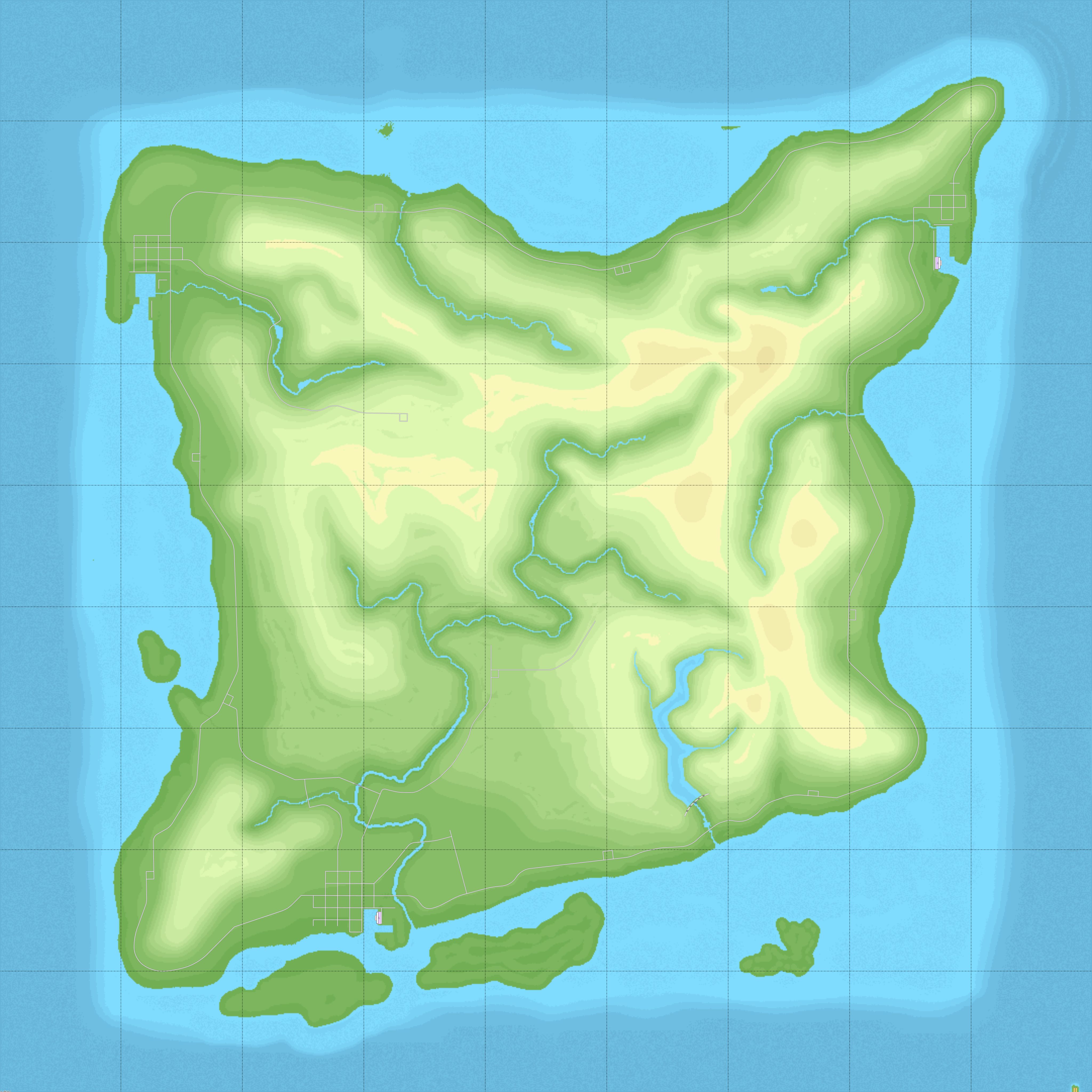 Next time I will definately show more.