Holland, Michigan: 8th Street
Hello everyone! Did you know West Michigan has several great places to visit? Well Holland, Michigan is one of them. It is a community that has been recognized as one of the happiest and most beautiful places in America. It is also a place that is rich with Michigan history. There is a lot to see in this town! Today you should grab a good pair of shoes, we're going for a walk along 8th street. It's the downtown area of the Tulip City.
This is the east entrance to the downtown area. We're currently looking to the west. The intersection is 8th & Lincoln. 8th travels east and west, while Lincoln goes north & south. The Holland Train Depot is situated along the railroad. The line runs from Chicago to Grand Rapids. The Holland Interurban runs through the downtown area. It's a division of the West Michigan Transit Authority. The large building across from the depot is the New Holland Brewing Company. Looks like there is some major construction taking place across the street. Good time donuts is located at the corner of 9th & Lincoln on the left side of the photo...
This is the intersection of 8th & Columbia. The chess park is popular. More construction is also taking place along 8th street. The Holland post office, a tavern, and a bank also sit at the intersection.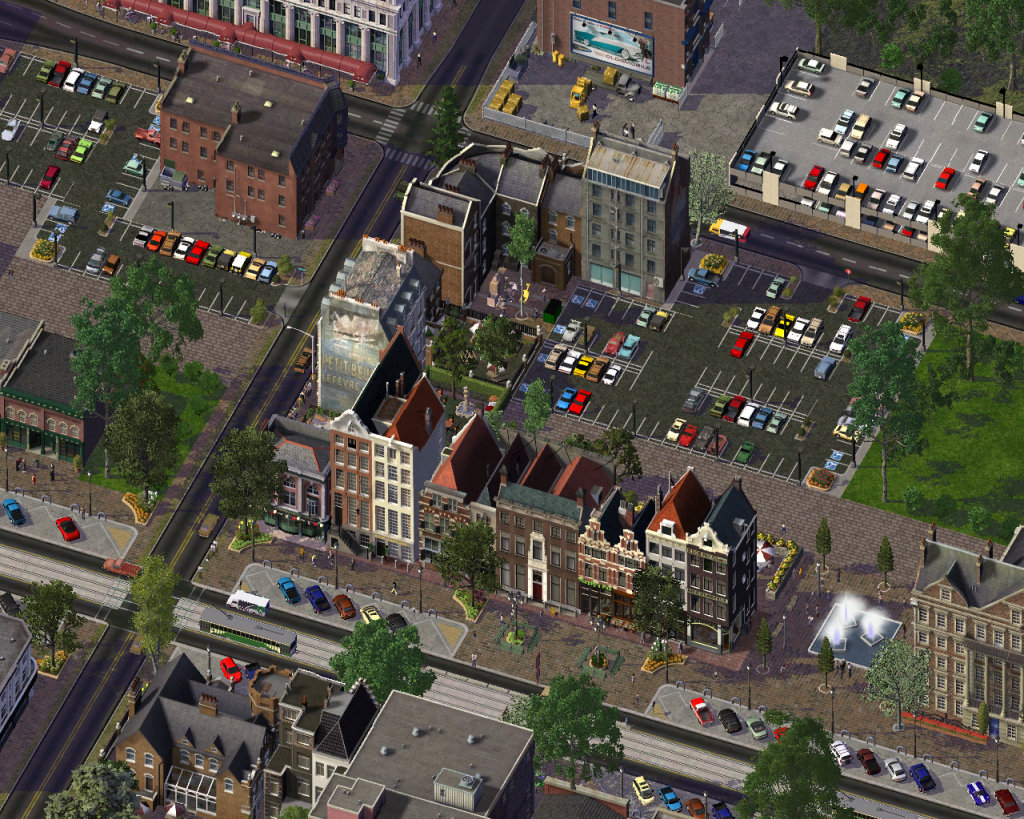 We've reached 8th & College. 7th street runs along the top of the frame. The first floor of the City View Hotel can be seen. There are numerous bars and restaurants along this stretch of 8th street. One of the local theatres is at the bottom of the photo.
This is 8th as it runs between College (bottom of frame) and Central (top of frame). There are numerous shops along this route. Looks like there are quite a few people out today.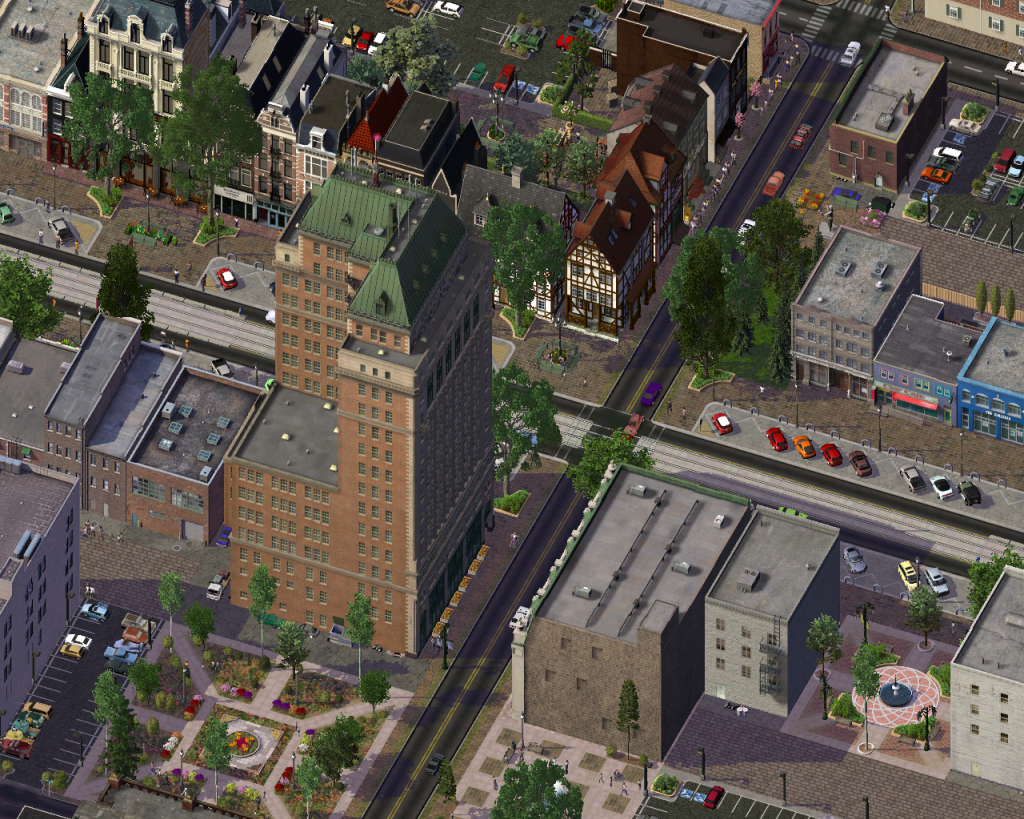 Here is 8th & Central. The Warm Friend Tower is seen here at the corner. A bank, shops, and restaurants can also be seen at this intersection.
8th & River is the intersection seen here. The photo is looking towards the North. The architecture is very impressive in this part of town.
This is 8th & Maple. It's the western end of downtown. The Holland Police Department is at the bottom of the picture. Other notable sites are the Holland Public Market and the Holland Civic Center.
Well it's getting dark. Time to head back east. Check out the night lights along the way. We're back at 8th & River.
8th & Central. This view looks off to the south.
We're back at 8th & College. It may be late, but it's still busy. Time to find a place to stay.
As a bonus, here is Centennial Park during Tulip Time. This is a night shot.
And here is the daytime!
Thanks for visiting a 'retooled' downtown Holland. There is plenty more of this city to see...