Update 5: A sneek peek at the Global Hub
Hello everybody,
Today we go to the largest city in the region so far (As seen on the far right of the previous Regional Picture)- Metropolis. With over 205,000 people calling it home it is a contained upward growing city with the Metro International Airport just north-north west. Also it does have a smaller airport for connecting flights coming from the big airport and regional and local flights. It isn't the capital because I wanted to plan that city along with you guys based around other things but that's for another update. We are developing the South West of the city. It is split into 4 main parts; Split up by the M-1 (E/W) and the M-4 (N/S). This particular quadrant has the A-223 (N/S) and the M-224 (E/W) and they meet at a rather large cloverleaf interchange taking up a sizeable chunk of the quadrant. It is needed though as after it was put down over 6000 cars and trucks were taking the M-224 West and turning Right onto the A-223 going into the City. Here is the area we are focusing on today. (As you can see some zoning from a previous venture didn't develop as well)
First we zone this area south of the interchange.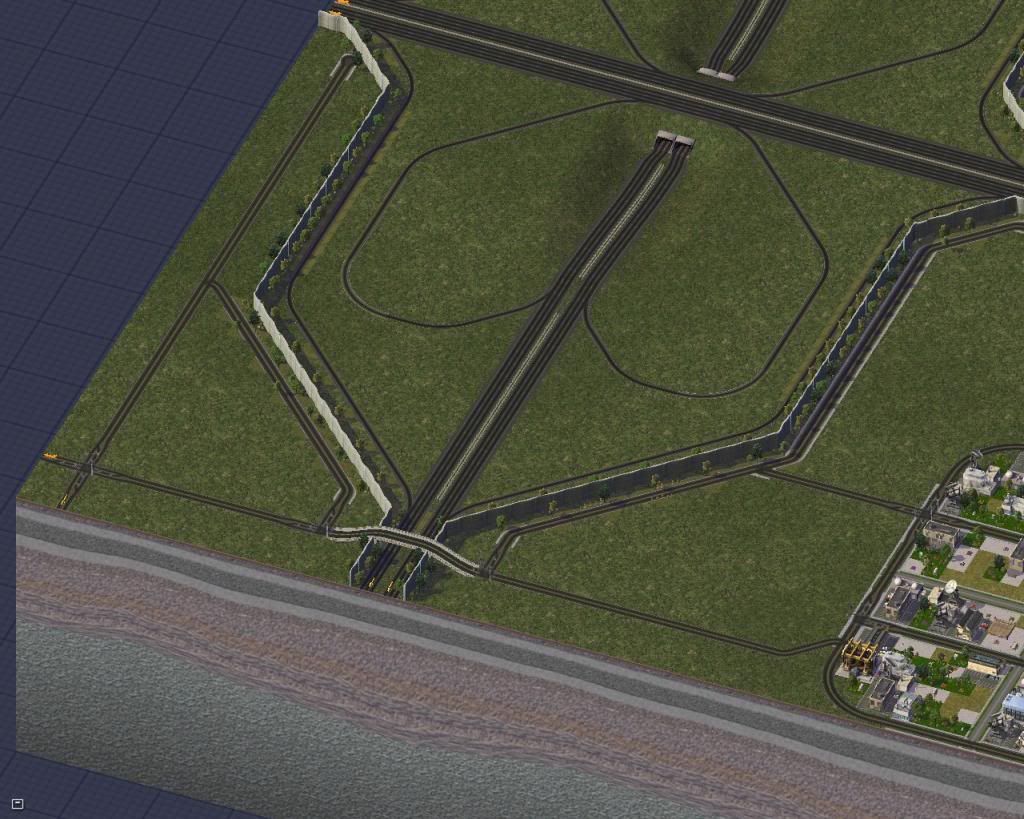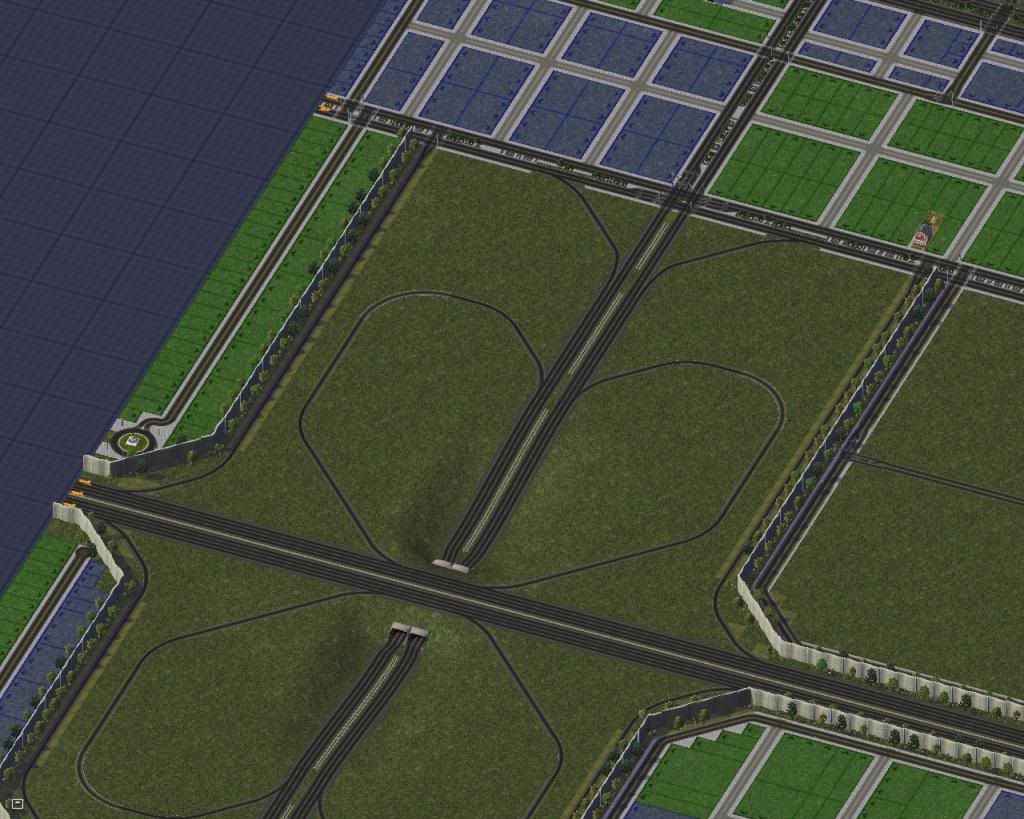 Then we go North-East for the next phase: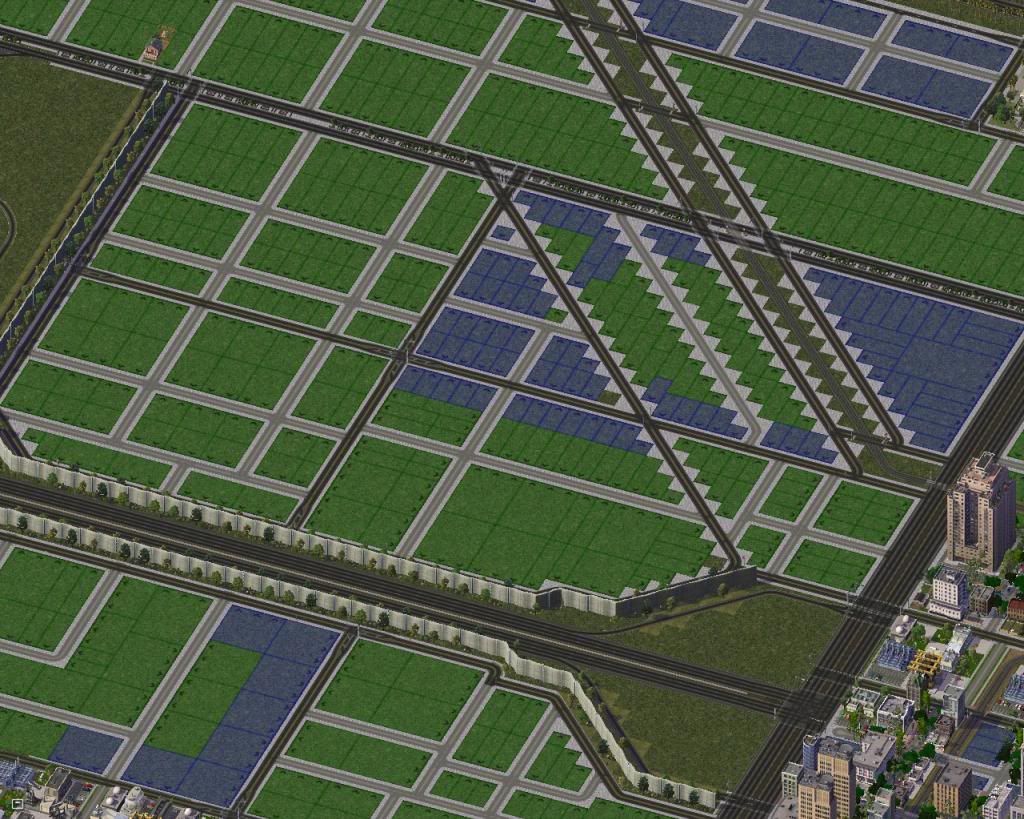 And to celebrate the new development some developers have built a skyscraper housing over 5000 people (I didn't plop this it grew all alone after about 5 minutes of waiting for it to grow
)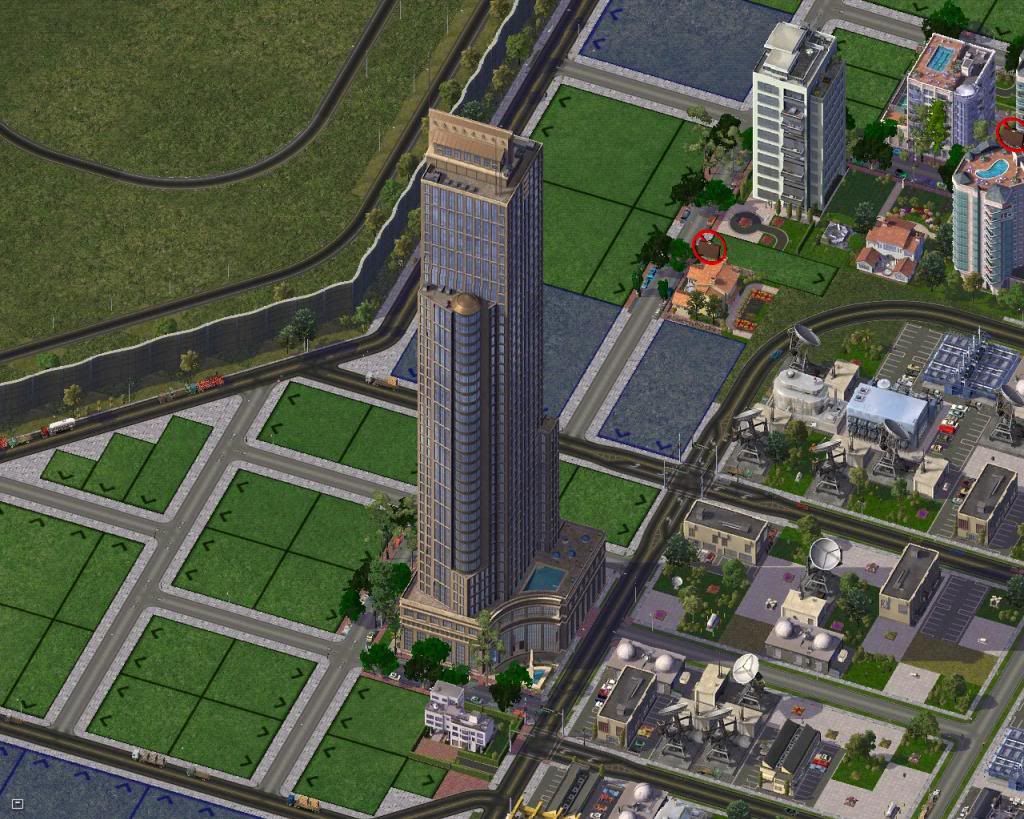 Thanks fro reading this shorter update and don't forget to leave a comment!