Update 6: Building a Capital City - Tywei (Part 1 of ?)
Hi All,
Welcome to the 6th update. Today we will start creating a city for the government of Tywei to reside. The city will be built with the car as the main form of transport and in the next part making a mass transit system. This will be split up into an indefinite amount of parts. First we look at the overall landscape that I terraformed. The river is the Tywei River and runs straight through the city to be. It will not be a shipping route but rather a ferry route. Of the four bridges spanning the river only 1 is low enough to warrant a no-go area for ferries but there will be a bus route connecting those 2 terminals (This will all be explained in the next part).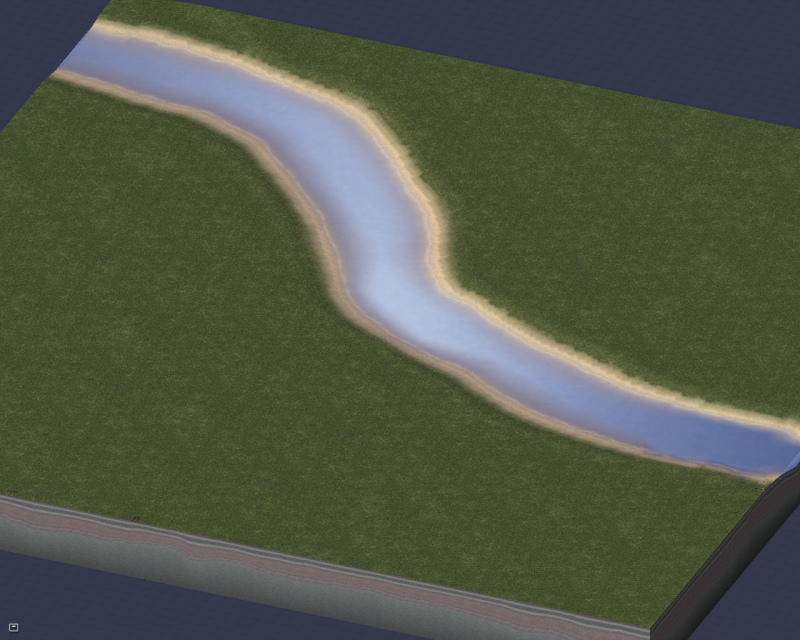 This is a nice picture of all the road networks and the bridges spanning the river.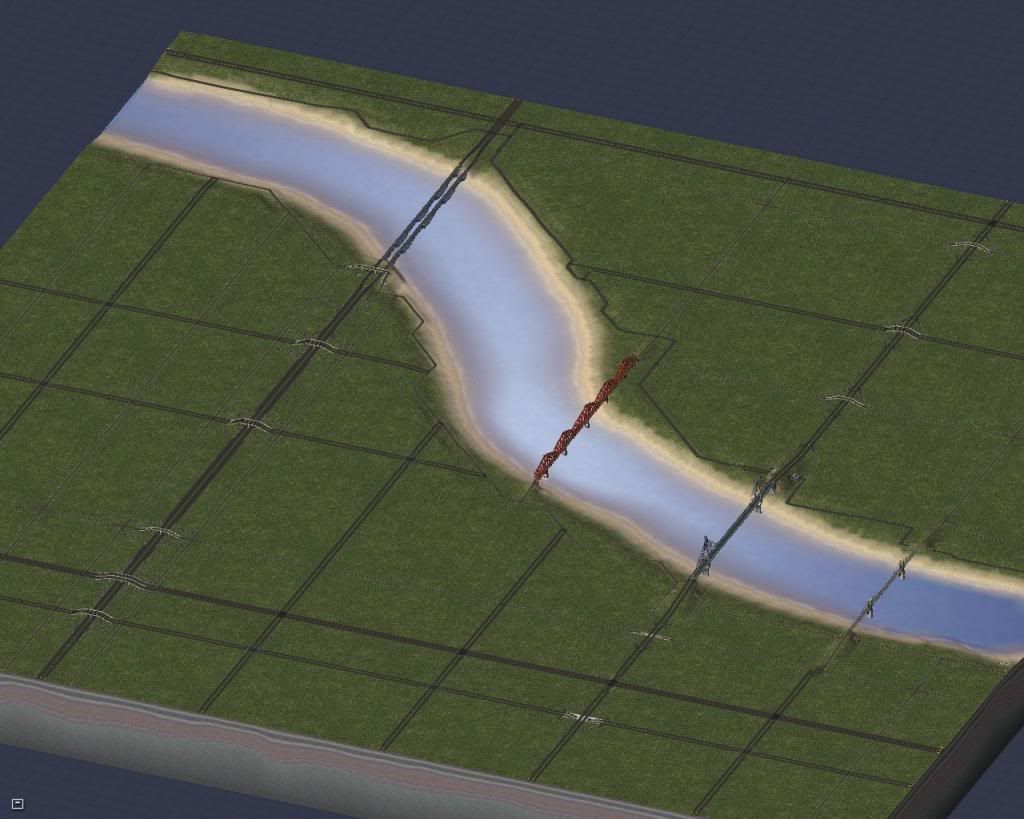 Every Capitol City needs a place of meetings. (I have used the White House as a placeholder for a new building which someone like you guys may be able to help me with)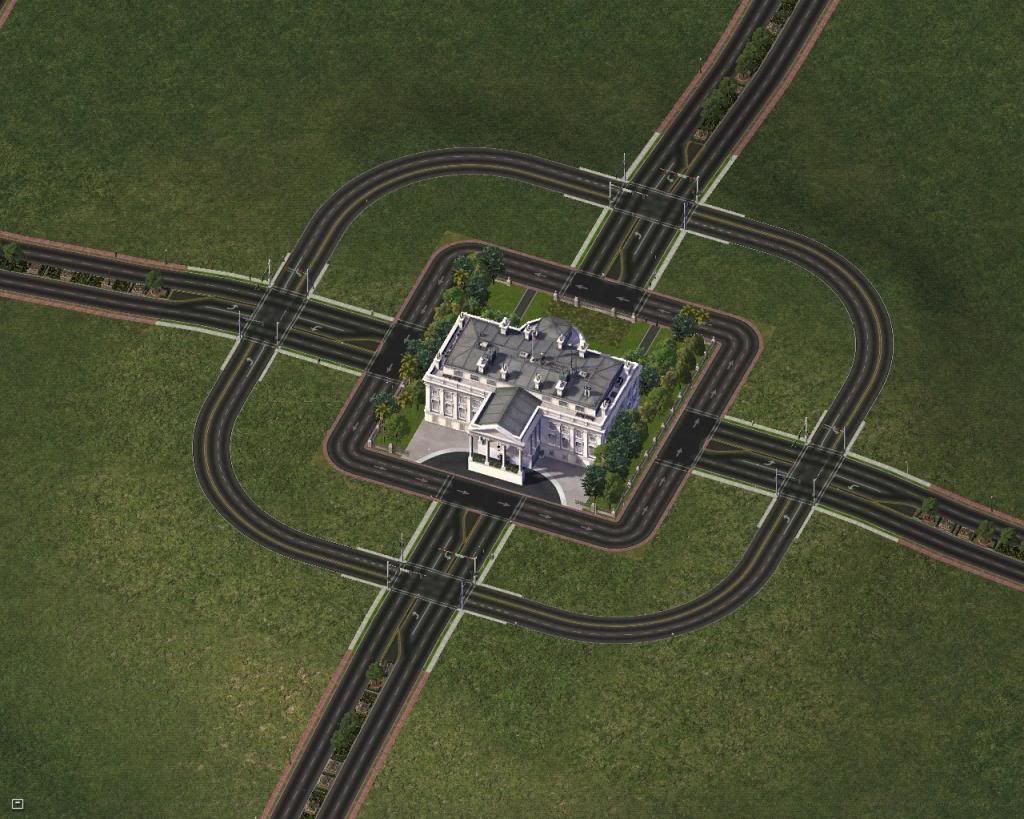 And this is the University of Tywei. The University covers education for the immediate region and is the best rated in the Nation. With the maximum government funding and great facilities the University has a success rate of over 95% on students passing their courses, and a recent graduate, Zark Muckerburg, has started a company named BaceFook, a social media website. This made the University famous around the globe. The architect of many if those buildings recently got a project reportedly for §1.1 million from the publicity he got from the website!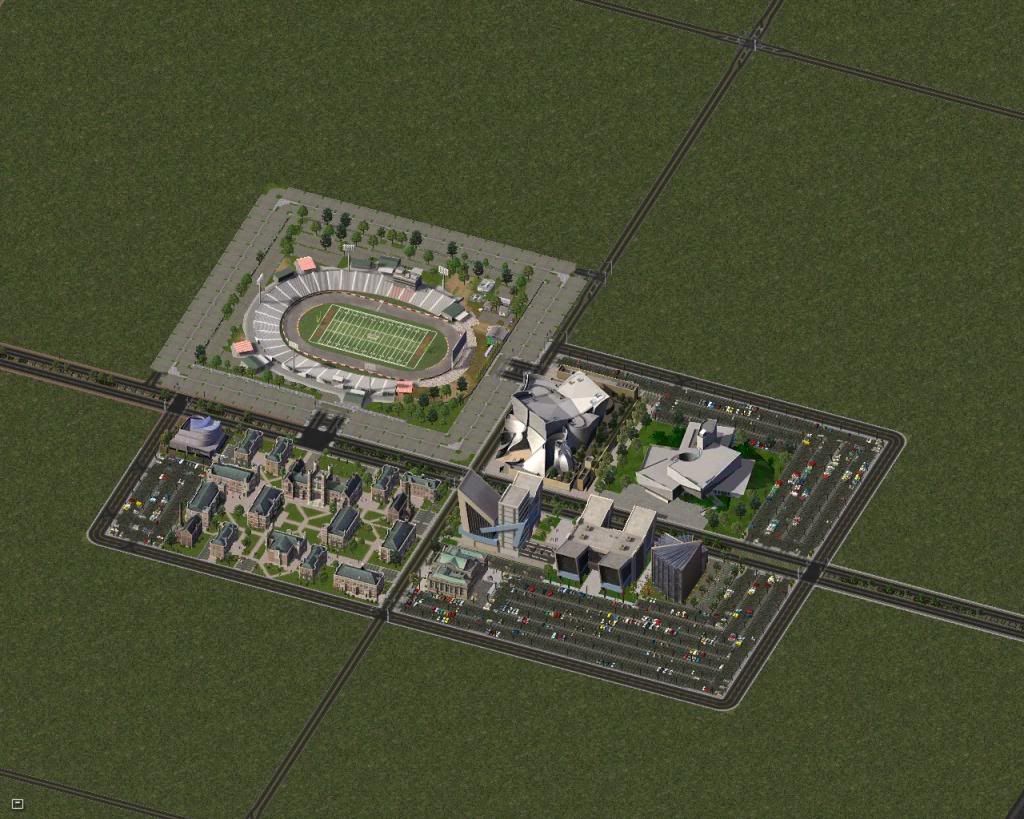 Thanks for reading and don't forget to comment. Next part we will focus on Mass Transit throughout the city!