June, 47EL: Thousand
Lyhoko: The results of the poll are as follows: 3 votes for a new beach, 3 votes for a park, 2 votes for farms, and 4 votes for expansion.
Lyhoko: It was a lot closer this time...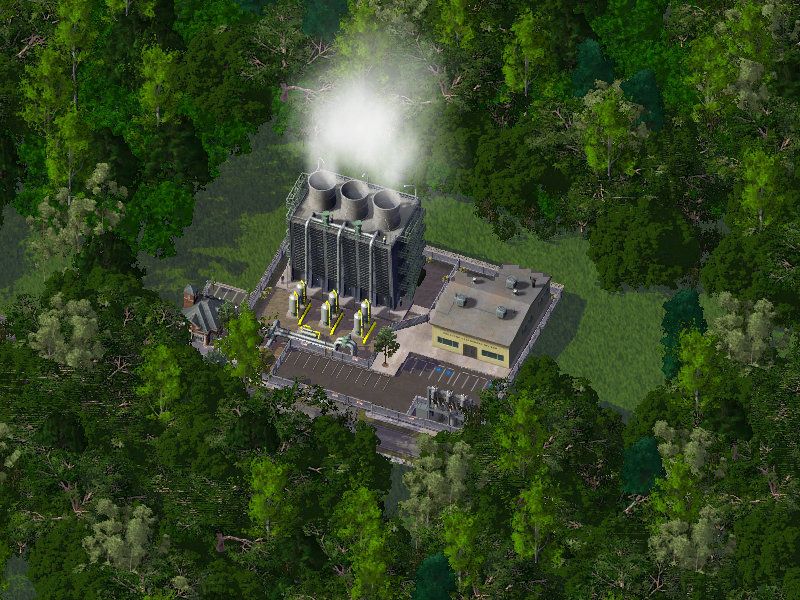 Galesfeburg finally has its own powerplant, a geothermal plant to be specific. It is located on a street off to the east of town.
The population in town has just recently reached one thousand people, and a residence for the mayor has been constructed as well.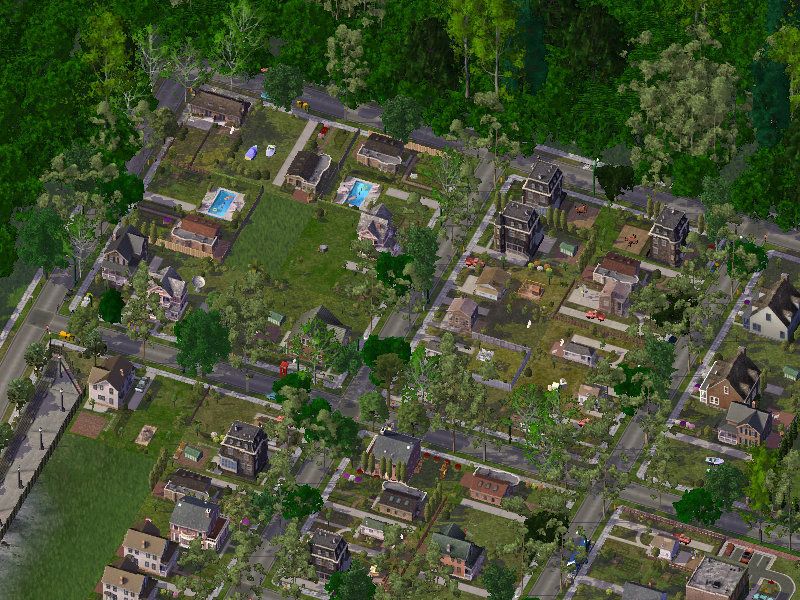 Most of the expansion this time has occurred in the northern part of town. There seems to be a surprising amount of boats just scattered around in people's yards...
There's been some expansion in the south part of town, but not nearly as much. The farms are more active now, though.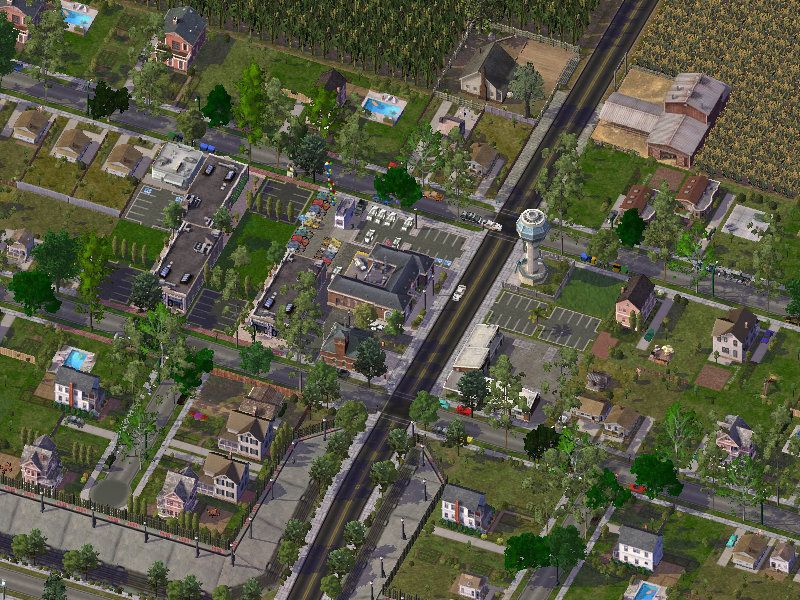 However, with all of this growth, we come to a bit of a problem. The police, fire, schooling and healthcare facilities are all located in the center of town, and the recent development has reached the edge of their effective service area. If the town is to expand further, new facilities will need to be added elsewhere.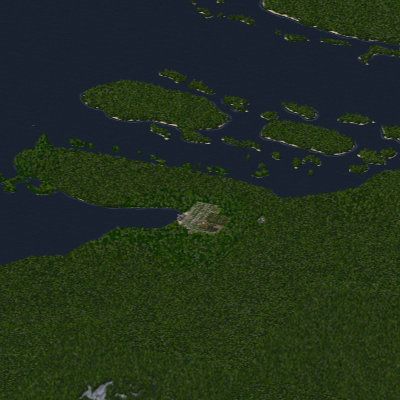 The current region view isn't much to look at yet, but it does give an overview of the region.
And, of course, the map.
Lyhoko: "Shieð" is "forest," "myuuþ" is "(river) mouth", and "mien" is "power." Note the "þ" instead of "th" in 4þ. Don't confuse "shied" and "shieð..."
Poll
Lyhoko: Due to the current state in the town, there are two polls for this update!
Lyhoko: Note that choosing one of the options in the first poll does not mean that the town will necessary expand right now. When exactly the town expands will be determined by the second poll.
Lyhoko: Voting is now closed!
A: 3
Expand to the north, to the opposite coast
B: 2
Expand along the coast to the south
C: 4 ... (maybe 5?)
Expand along the coast to the west
D: 2 ... (maybe 1?)
Expand inland, to the east.
Lyhoko: What should be added to town next?
1: 0
Add an actual beach area, instead of a random flat sandy area
2: 2
Build a park, to add safer places for children to play
3: 4
Additional farms, to reduce the town's reliance on outside food supplies.
4: 5
More housing, so the town can expand faster
Lyhoko: Please choose one option per poll at a time... but you may vote more than once, as long as you do not double post. Let other people have a chance to vote!