January, 47EL: Growth
Lyhoko: The results of the poll are as follows: 1 vote for a new beach, 1 vote for a park, and 6 votes for a housing boost.
Lyhoko: Looks like the town has roughly doubled in size.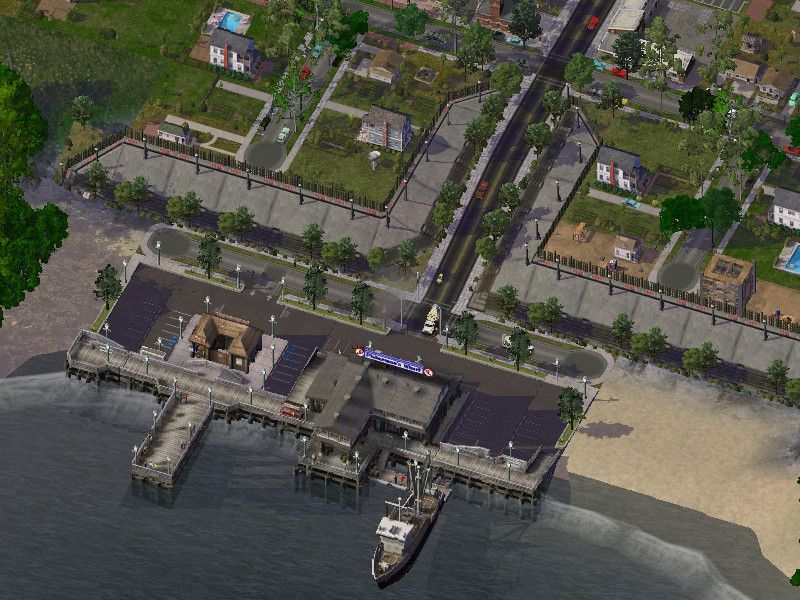 Starting back at the coast, already people are building new houses to replace old ones. Isn't that a bit of a waste at this point?
The farms are quiet this time of year, even though the climate is such that crops could be grown year-round. ...Is it getting darker?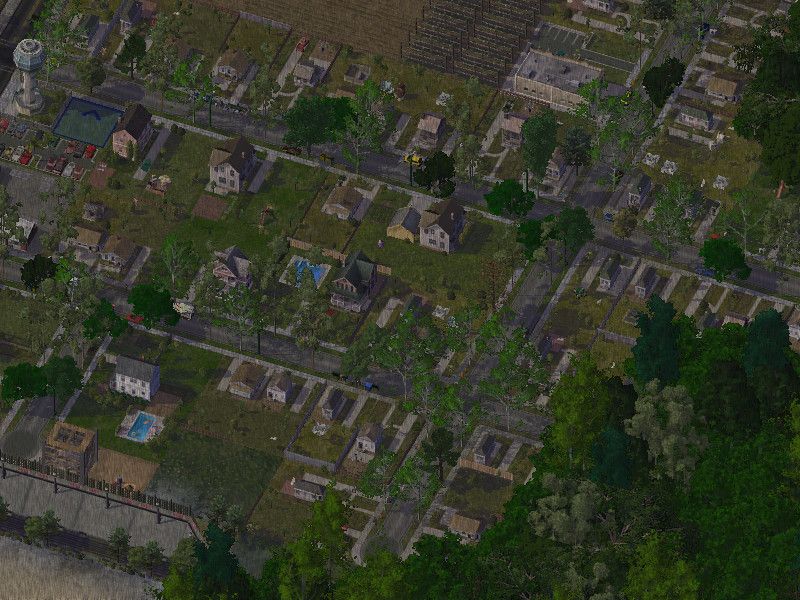 And now it's raining. Several additional streets or extensions of previous streets have provided room for quite a bit of new development, especially considering the small size of the town to start out with.
A couple of new farms have been added as well, though there really isn't much of interest growing yet.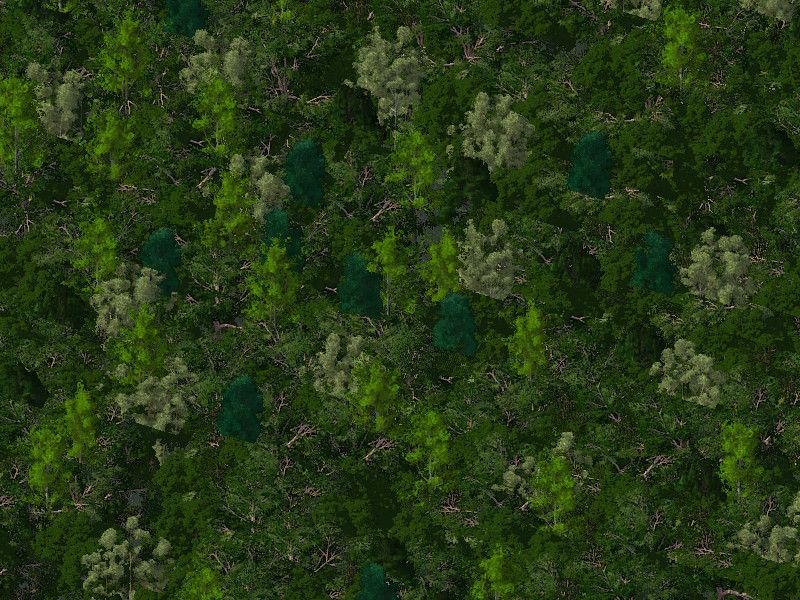 Lyhoko: In unrelated news, this style of trees is much easier to plant.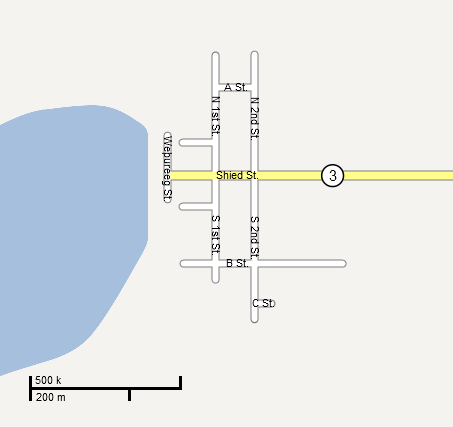 And the latest map, this time zoomed out slightly. This'll be useful once the city gets bigger. Note that "k" refers to the Myonian unit of length "kesa(n)". 1 kesa is roughly 2 feet, and 5 kesan are roughly 3 meters.
Poll
Lyhoko: What should be added to town next?
Lyhoko: Voting is now closed!
1: 3 votes
Add an actual beach area, instead of a random flat sandy area
2: 3 votes
Build a park, to add safer places for children to play
3: 2 votes
Additional farms, to reduce the town's reliance on outside food supplies.
4: 4 votes
More housing, so the town can expand faster
Lyhoko: Please choose one option at a time... but you may vote more than once, as long as you do not double post. Let other people have a chance to vote!