Lyhoko: Results are 9 votes for expanding to the north, 4 votes for expanding east, and 1 cote for expanding to the south.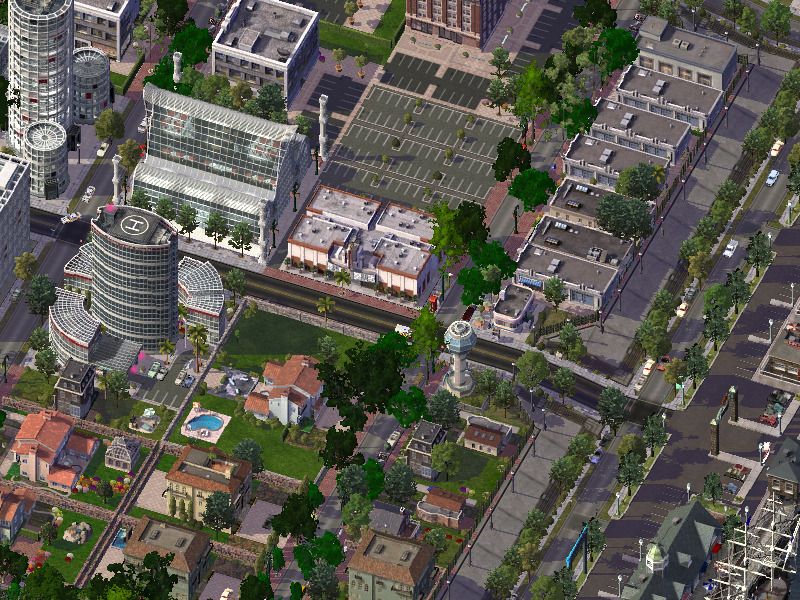 The northern island of Galesfeburg has expanded a bit, but not too much... but then again, due to it's small size, the expansion looks more significant.
Meanwhile, north of Bredli, development continues with more farms.
As well as a new town, Nyunburg.
This town doesn't seem to follow a standard grid pattern.
It's not that big, but it is big enough to not be an unburg, and is the northernmost town in the region so far.
And if you follow An 21 off to the east, it soon curves to the north and heads toward the large lake in the northern mountains... though it doesn't get quite that far.
Meanwhile, Dziket Egulaur, (Cat's Friend), along with Fancy Feast, have set up this new cat food production and distribution center on the north end of Galesfeburg as one of the results from the recent meeting between Myon and Schulmania. Now, what will they think of Myonian cat food in Schulmania?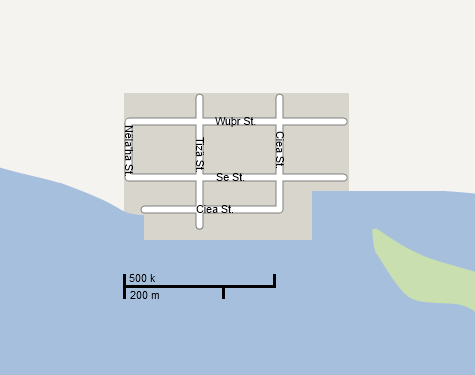 And of course, the map.

Lyhoko: No new streets here.
Another map?

Lyhoko: Shied is Myonian for "main," Baal is Myonian for "ball". Do not confuse with Ba'al.
Poll

Lyhoko: What should be added to the region next?

Lyhoko: Next up is the island to the north, as well as the surrounding areas. Also the meeting itself.

Lyhoko: Remember to look closely at which option is which number when voting. Don't say something like "4 - expand Nyuumau area," 4 is expanding to the south, Nyuumau area is 3.
1:
Expand the area to the far north around the mountains
2:
Expand the area to the north around Bredli
3:
Expand the area to the east around Nyuumau
4:
Expand the area to the south around the mountains

Lyhoko: And for Galesfeburg:
A: 5 votes
Expand Galesfeburg to the north, on the island
B: 2 votes
Expand Galesfeburg to the east, replacing the farms
C: 3 votes
Expand Galesfeburg to the southeast, into the hills
D: 4 votes
Expand Galesfeburg to the southwest, along the coast

Lyhoko: And a third poll! Should a bridge be built linking the island to the rest of Galesfeburg?
Y: 1 vote
Yes, it won't grow well with only the ferry
N: 5 votes
No, the ferry connection is good enough for now

Lyhoko: Please choose one option per poll at a time... but you may vote more than once, as long as you do not double post. Let other people have a chance to vote!

Lyhoko: Feel free to offer suggestions on how to implement things as well. Or suggestions on new improvements for later on.