Outpost
Bay: Outpost
At Schulmania's southwestern end, Huddleston – the town and its naval base of the same name – serves as the last outpost of felinity before heading out of the feline zone of Schulmania and Harar. Bordering the canine realm of Schulmauckland, Huddleston is quite a melting pot. The leafy, compact town features a sizable military presence as well as the cultural pawprint of cosmopolitan cats.
Just how far southwest is Huddleston? This marker at the end of a gravel path marks the southernmost point in the nation.
Here's a counterpart of the marker above…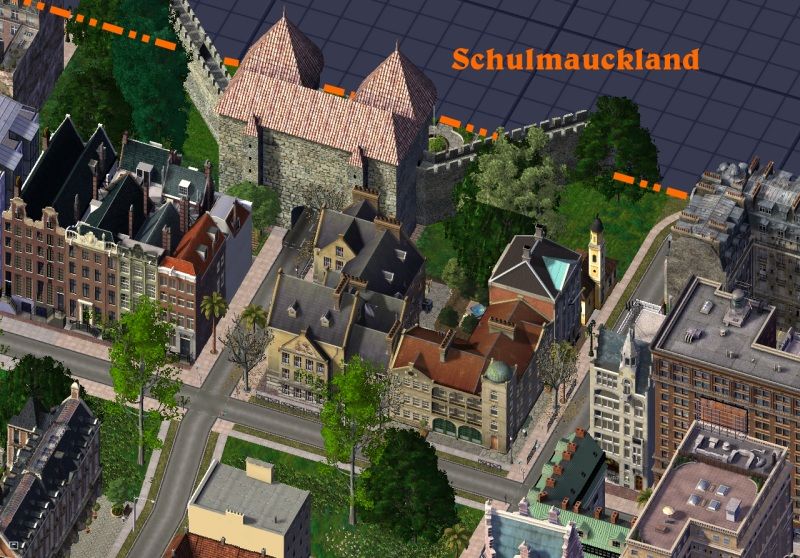 At the border checkpoints, citizens of the two nations need only a passport. Those citizens of states not party to the Coronation Accord or the Wirdle's Canine Council will require visas.
The town centers around the sizable naval installation and its ancillary support services. Tidy barracks quads line the street by the base.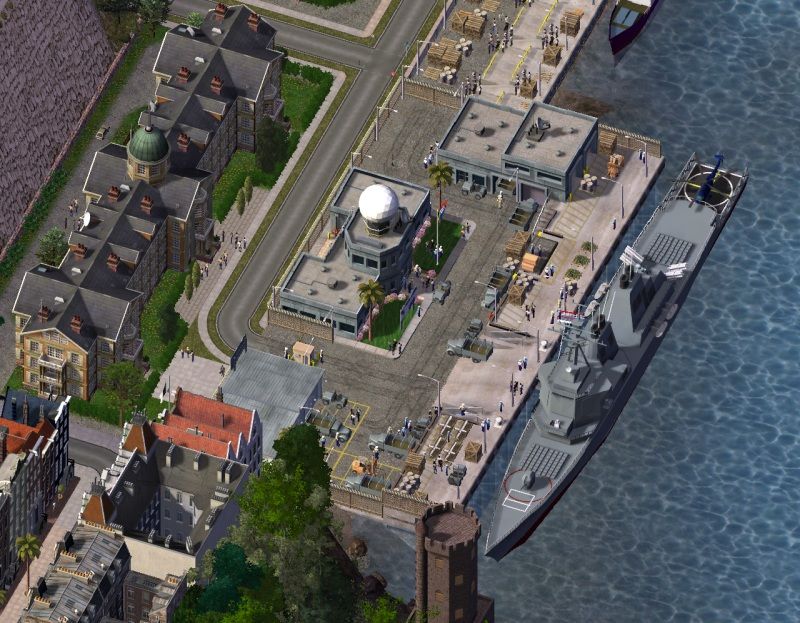 A Terra Canis ship has docked and is receiving repairs after a sustained fight with Queensferry vessels. Casualties were light but the damage is extensive.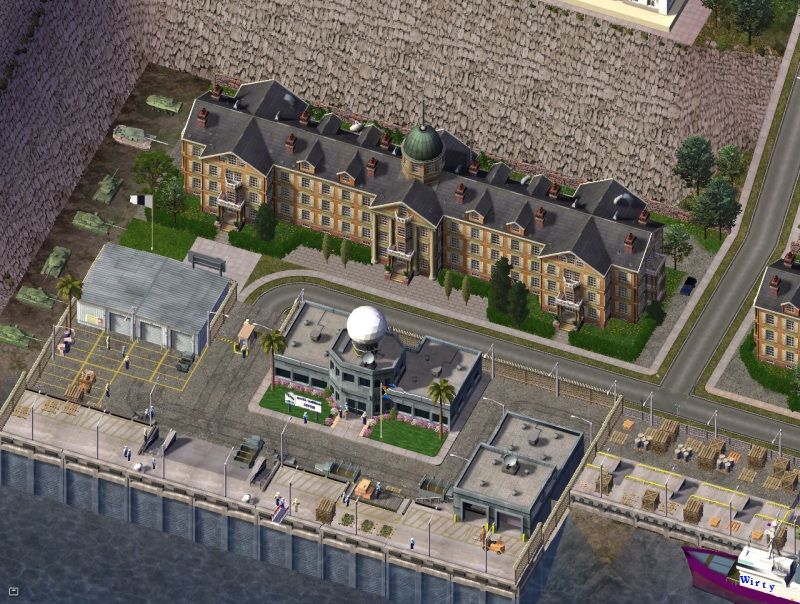 Tanks ('wampus cats' in Schulmania) produced at our secret military factory in Port Orange help defend the strategic site from potential attack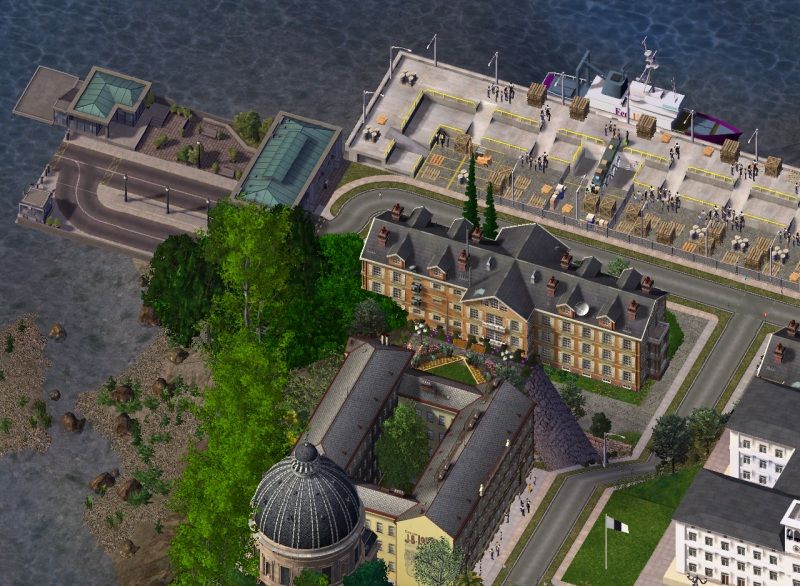 The town presides over the western entry to Huddleston Bay. It features not just a naval port but a cargo and a commercial port as well.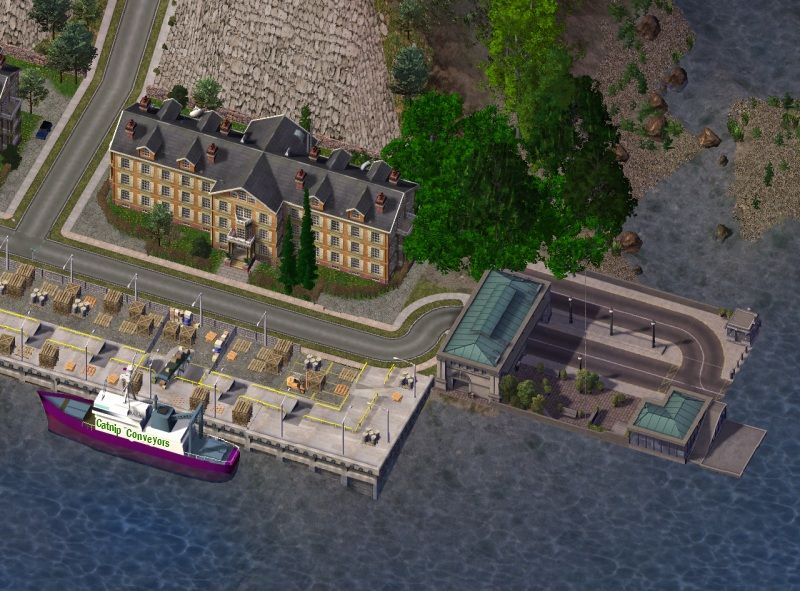 The Port Authority handles imports and exports, such as this shipload of catnip destined for The Wirdleplex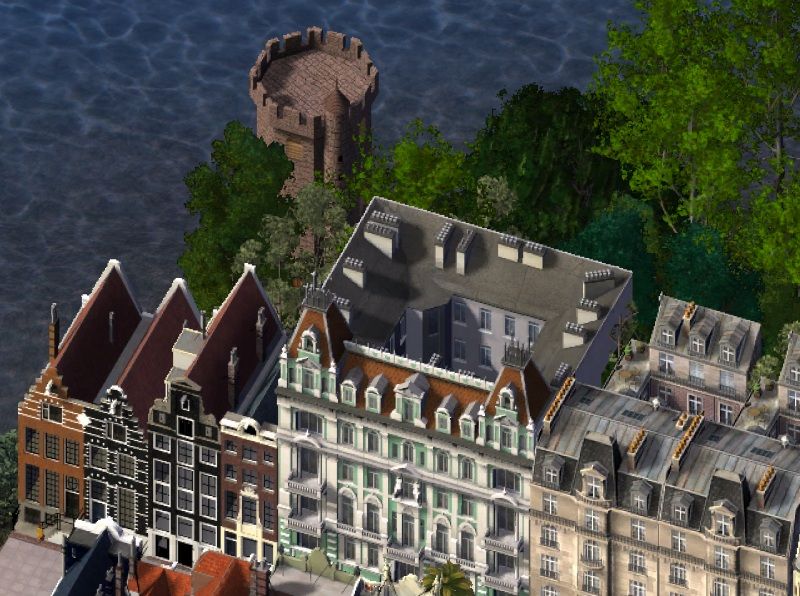 Residents feel very secure within the town's sturdy defenses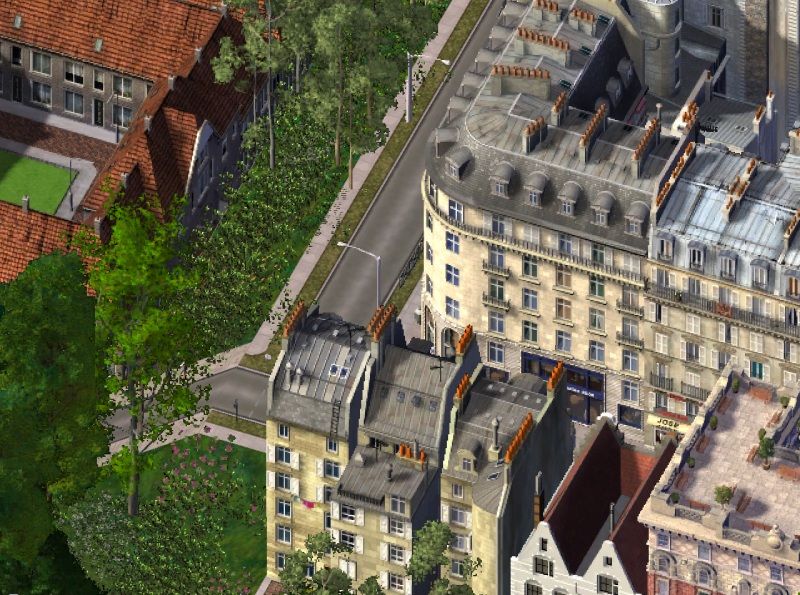 Much of the housing is very close to the naval base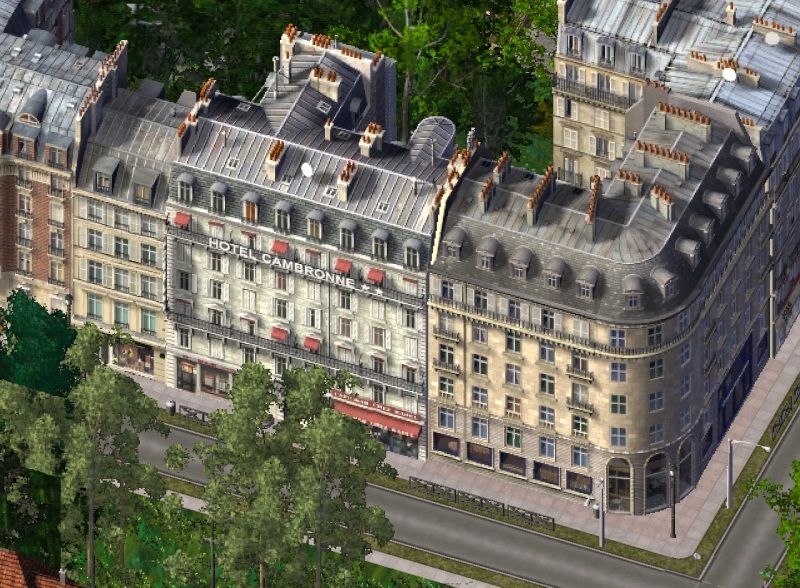 Despite the compact nature of the construction, neighborhoods are always green and leafy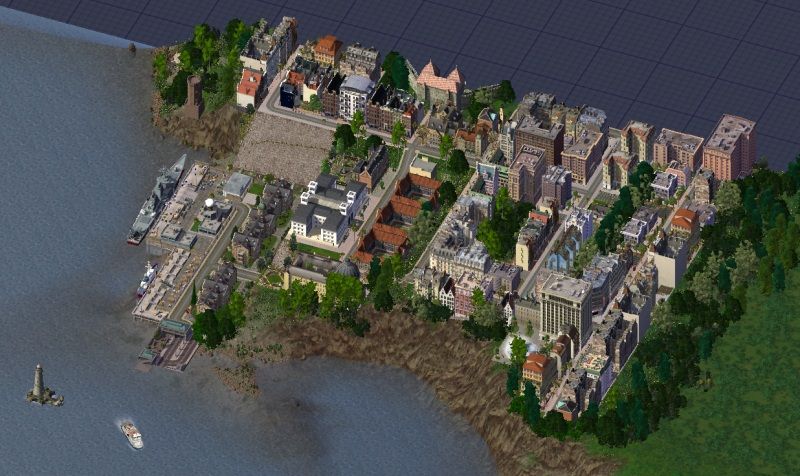 Here's a view of the whole town, looking west