Growing out
Entry posted by mapboy ·
179 Views
Thanks to chimeran, VMIUJcadet09 and Jacob Guajardo for your comments on my last entry
Before I begin, has anyone else had this happen before?
I thought it was crime related, but after putting a police station there it didn't go away. There are sims going beside the cars looking like they are skateboarding on them or something. I think it was a glitch.
This entry is a little bit of this and a little bit of that (like most entries, really...) but will be the last for City Centre for a little while. The aim here is to expand to the borders and set up the roading and rail network before moving on (I'll tell you where at the end)...
We return to City Centre....
And the transport map for good measure.
The major intersection in the north of the city again was not completely to my liking. I rearranged a few lanes allowing for a more effective and efficient link from south to the industrial centre.
This allows more room for a new subdivision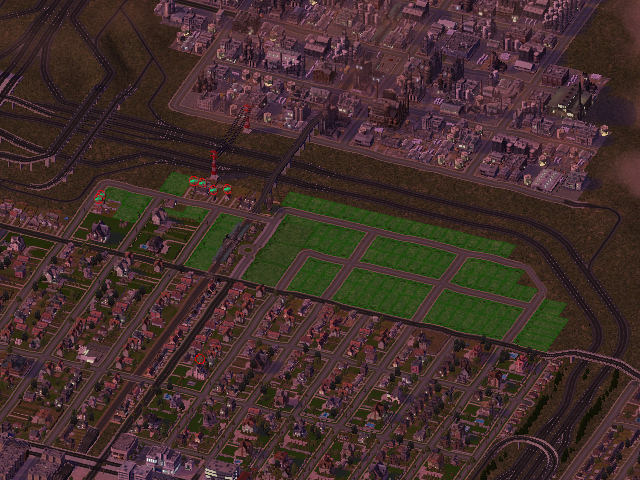 The final section of highway is finally built...
Including an intersection linking the CBD loop road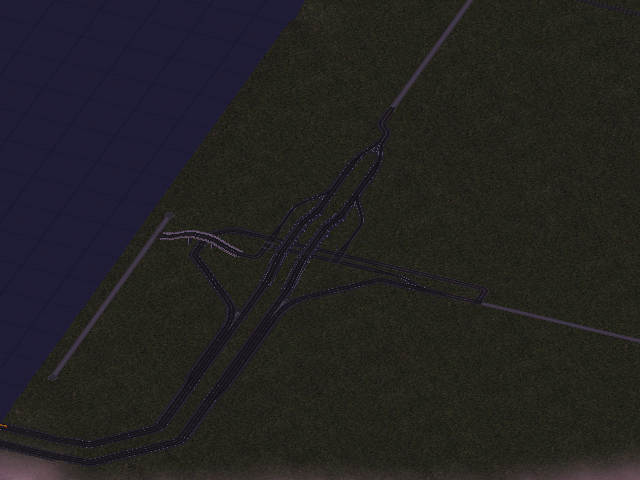 Another intersection is included more north, and development beings near the city's border
The transport guy (god bless him) suggested building an airport, so one is built to the east of the central inlet on the opposite city border.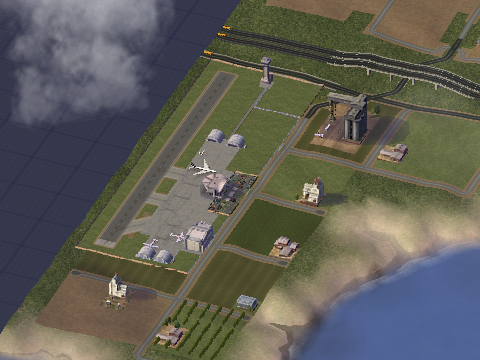 Meanwhile massive subdivisions have appeared in the west (Yeah, I'm viewing from the north, sorry)
And another subdivision to the east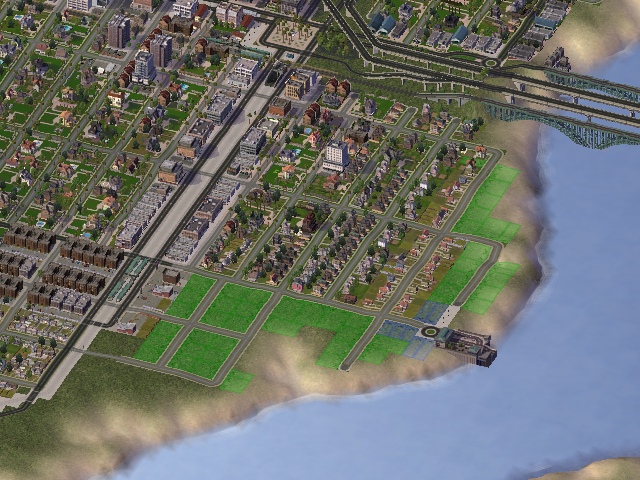 And another to the west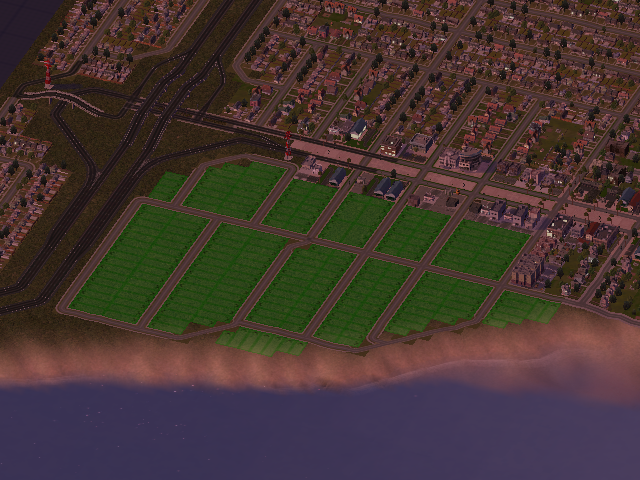 Development now stretches all across the city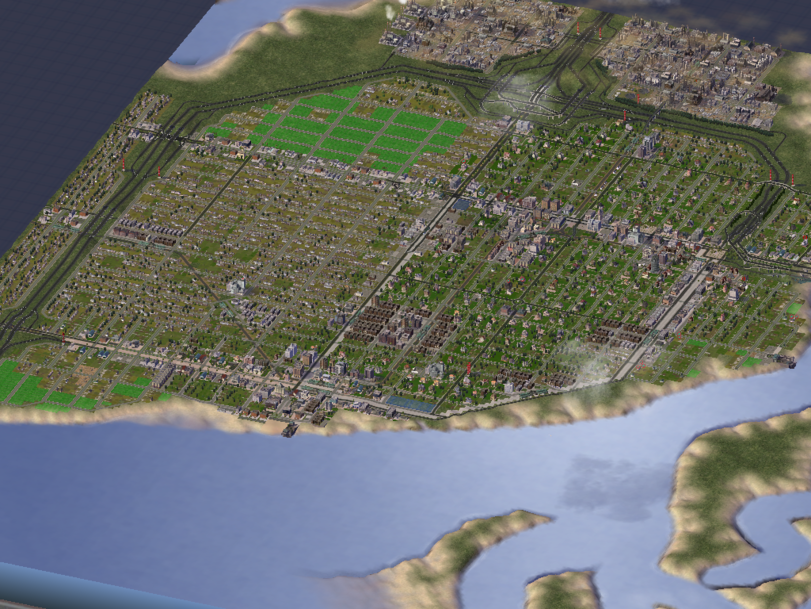 Roading upgrades in the CBD also leads to a new rail station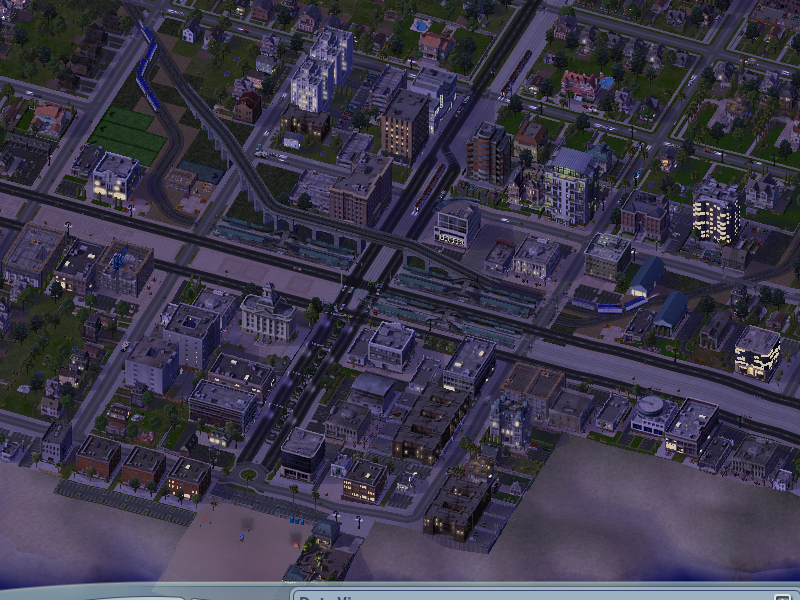 And the CBD to bridge road is upgraded fully with a new commercial hub
And one last look over City Centre...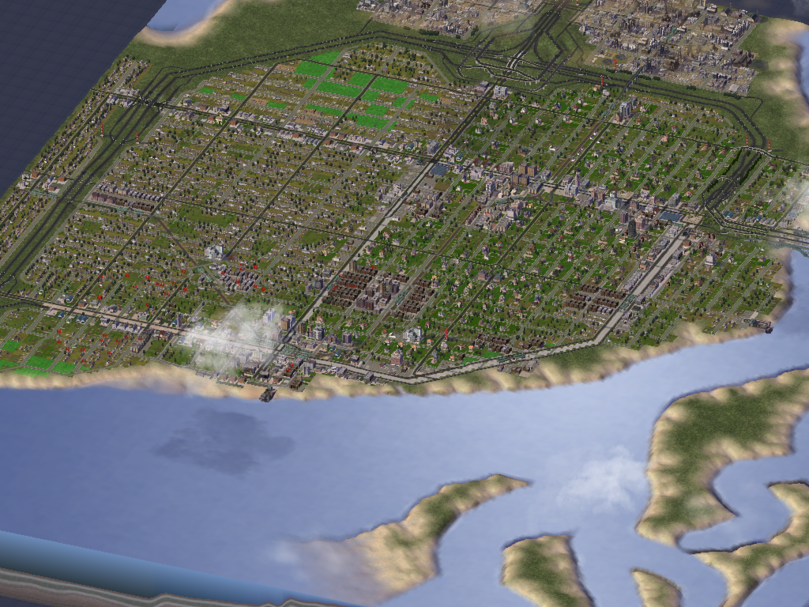 Ok, the next city block I'm going to tackle is...
Harbour Bay, directly north of City Centre. Here's my original map for reference:
See you there!