Linking it together...
Entry posted by mapboy ·
136 Views
Been a very long time... Sorry, I am very busy at the moment.
Not that I have a big readership or unique city hahaha...
So....
Last time we had a light rail line laid down, but no stations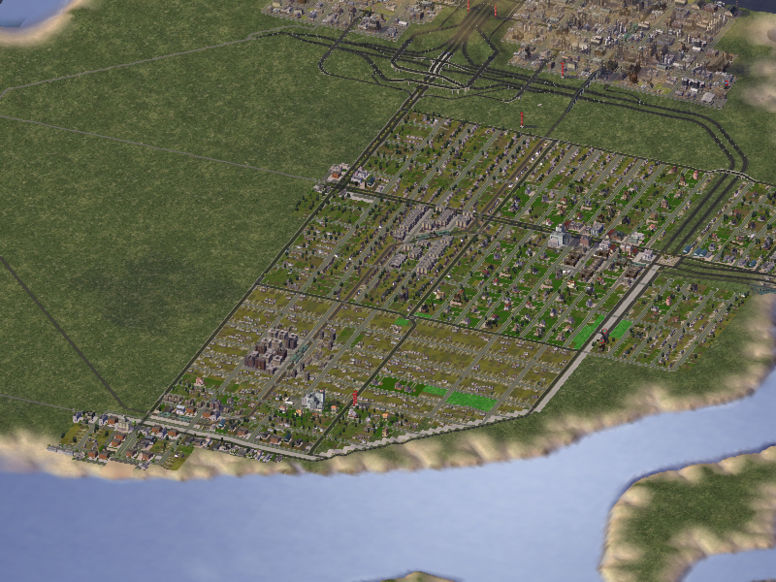 So, first thing is to put in some stations!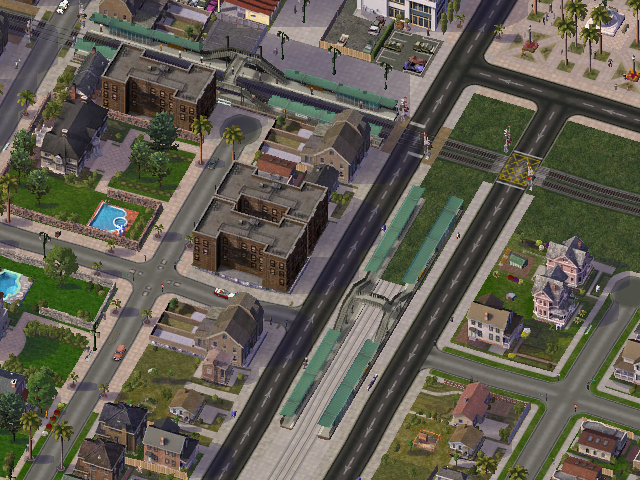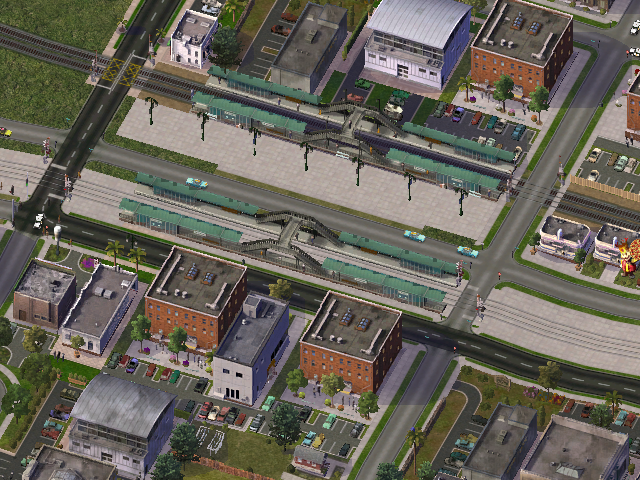 Work clear the way for a northward extension...
..that is constructed along the main road.
The line links back around to the east, which causes a few deviations to be constructed.
The point the two lines meet is the same square that has held contention for years now. It's such an important interchange and must be considered carefully.
And because it's so important, there will be a lot of unhappy commuters who have to take elongated detours. The rail is kept intact - for now.
The most important link is of the highway, which will for the first time be grade separated. To avoid complications, the light rail line is converted to subway through the intersection.
With space limited on the approach to the bridges, some lateral thinking leads to an interesting interchange to be constructed.
Further earthworks moves the rail line onto a viaduct and allows for the final link to be constructed.
And that's all for now. I really am focusing a lot on transport haha. My news ticker keeps complaining about fire and police coverage, so I might perform a bit of town centre gentrification next time. Or just extend the development west. Depends on my mood haha