The Reboot | Welcome to Feaumont
Entry posted by simlink ·
361 Views
UPDATE 63: WELCOME TO FEAUMONT
Welcome to "THE NEW FEAUMONT REGION", everyone. After the Windemere went through such a change as a region, I thought that this CJ should perhaps go through a bit of a change as well. As such, it is no longer "Windemere & Taschereau", but now known at "The New Feaumont Region." After Windemere was split into its respective new pieces, the main section of the region retained the name "Windemere." However, after a public vote, this was changed to Feaumont because of the negative connotation Windemere now had. That is where Feaumont comes from in the new title.
But what about Taschereau?
It will still make the odd appearance, however the focus has shifted to (or perhaps back to) Feaumont. Updates on Taschereau will be "special episodes" if you will.
So with that out of the way, let's go see what is happening in FEAUMONT.
_______________________________________________________________________
63.1| When Windemere split into several pieces, the main portion of the former region no longer has a regional headquarters building. In order ro properly function and serve the people of Feaumont, the newly formed -temporary- government set on its way to build a new regional operations building. This site in Eastburg was selected.
63.2| Construction started nearly straight away. This new building would feature a unique tower, with a large plaza building surrounding it. The majority of the regional functions would be housed in the tower, however council chambers will be placed in a cylindrical room, while the office of public health will occupy part of the plaza as well. A new train station will be constructed nearby to serve the building.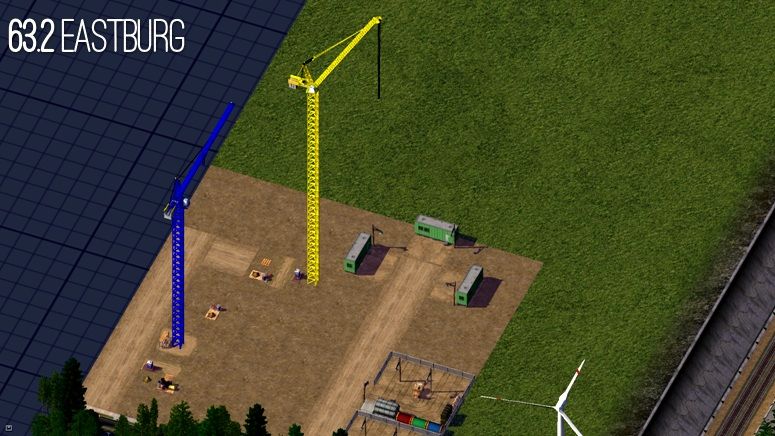 63.3| The whole reason Windemere split, and Feaumont was created was planning. The area now known as Feaumont was for high-density developments, and allowing more development to take place. Here you can see the first sign of the new friendliness to high-rises...
63.4| The politicians of Feaumont have a balancing act ahead of them. On one hand, they must please the residents of the region, as they are the people who vote them in. However, at the same time they must keep up the demand for development, keep developers happy, and not overbuild. It is a tight rope, and someone is bound to fall off sooner or later.
63.5| And although appeasing residents may sound easy, politicians need to think again. Despite being in favour of high-rise and increased development, residents are very protective of character. And when a developer issues a proposal that is approved without a second of thought in Downtown Eastburg, someone is going to be out of a job come election time. A new large commercial tower has been approved for the Southwest (bottom left) corner of the downtown core, and residents are not too happy - this was supposed to be one area that always remained the same in the new region.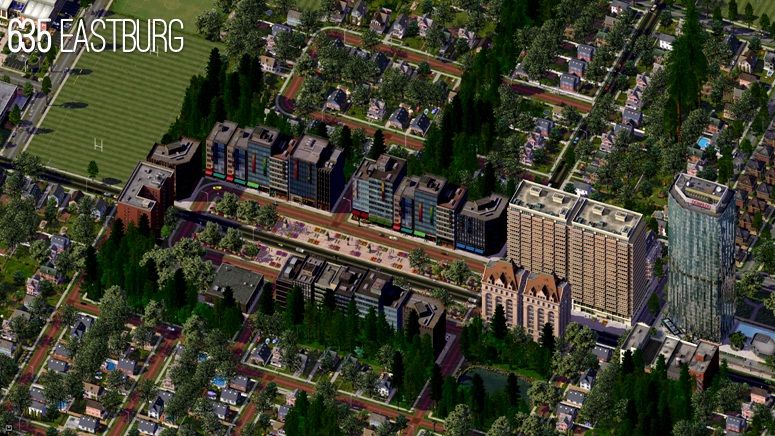 63.6| It really is a balancing act, one that will keep politicians awake all night some days in their shiny new HQ building. Some will be re-elected, others won't. But one big question circulating the new region is who is trustworthy?...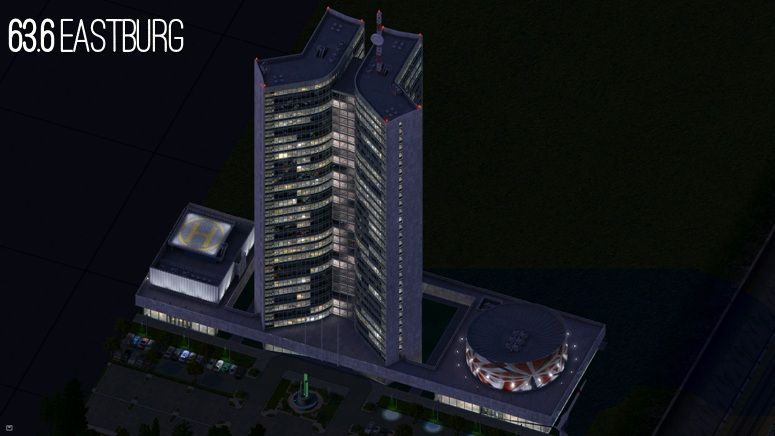 63.7| ...because when this many high-rises are approved and built in less than 1.5 years... someone probably doesn't have the interests of the residents at heart.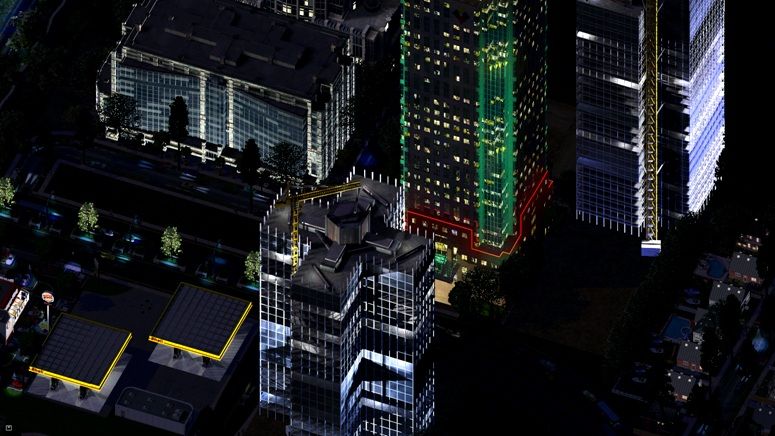 HOPE YOU ENJOYED TODAY'S UPDATE! COMMENTS AND SUGGESTIONS ALWAYS WELCOME...
Simopsis Forums: Discussion on CXL, SC4, TS3 + more.